DAOs went from crypto jargon to mainstream consciousness in 2021 as they surged in number and in total funds raised. 
The acronym stands for decentralized autonomous organization—internet communities that emerge around a crypto project or unified financial goal that can't be completed by just one person. The aim could be as simple as pooling funds to buy an expensive piece of artwork. In other cases, DAOs can operate more like a members-only club, where you have to buy a specific NFT to gain access to the organization.
All of the behavior in the DAO is incentivized by a governance token, which grants holders access to exclusive events or voting power.
No matter the form and objective, DAOs are beginning to have a major impact on mainstream culture. From art to sports, crowdfunding and finance, these extremely-online crypto groups are likely here to stay. 
Here are Decrypt's picks (not ranked) for the 11 most interesting DAOs from this year.
BeetsDAO

Who: Jordan Garbis, Sasha Rosewood
What: Collective focused on buying music-based NFTs
Why: People making money from their love of music and NFTs
BeetsDAO is a 58-person community born within the larger EulerBeats NFT community that has a serious obsession with all music-based NFTs.
Like some of the other DAOs on this list, BeetsDAO is, at its core, primarily pooling funds for group investments. But on a few occasions, it's also been responsible for commissioning new art and music.
In March, the DAO bought four rare EulerBeats Enigma NFTs, algorithmically generated audio files. A month later, the group organized the creation, launch, and sale of the "Nyan Dogg" NFT, a collaboration between the original Nyan Cat artist and Snoop Dogg. Nyan Dogg raked in nearly $250,000. 
Read more from Decrypt about BeetsDAO.
BitDAO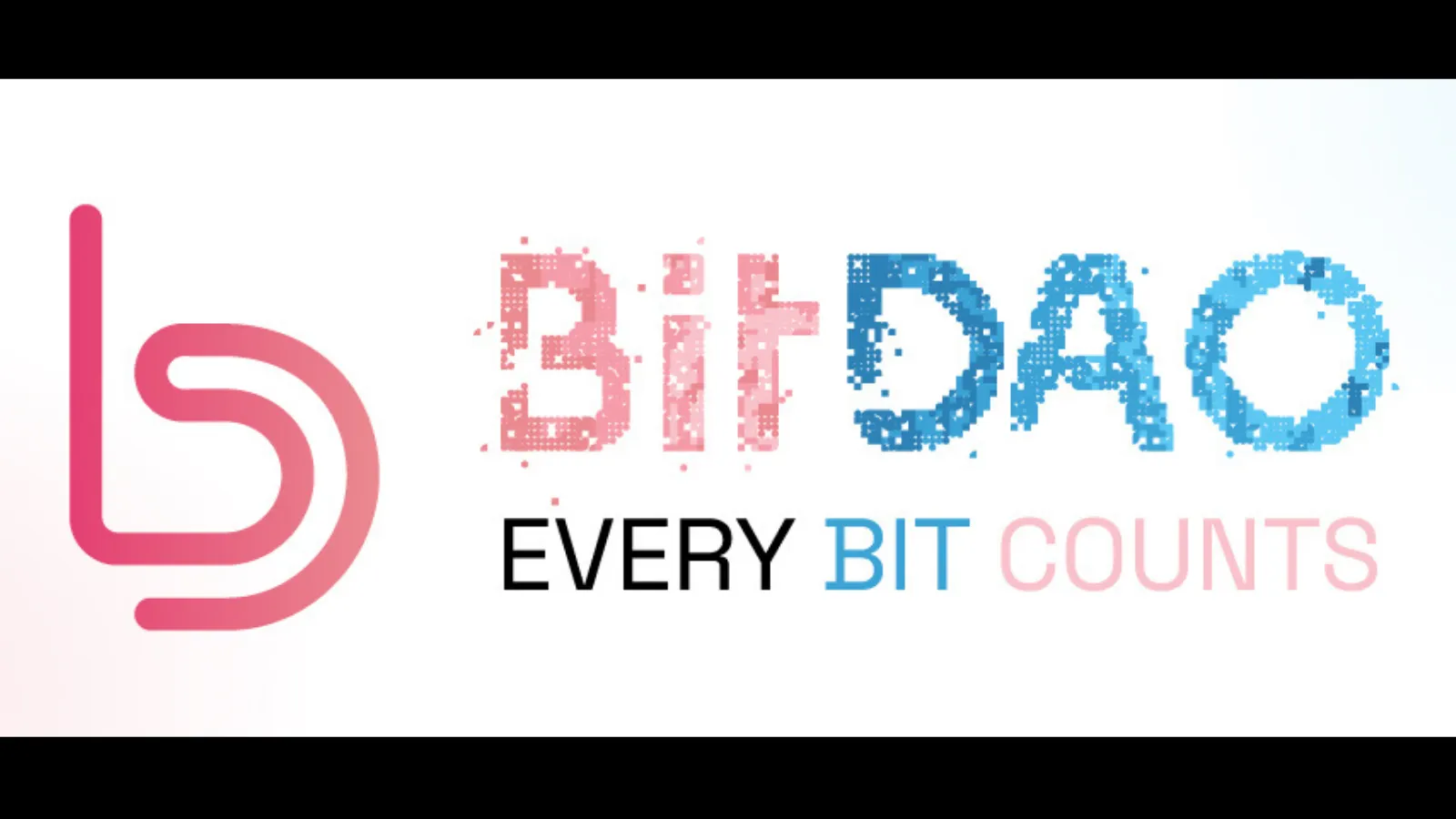 Who: Peter Thiel, Alan Howard, Ben Zhou
What: The world's largest treasury, with about $2.5 billion invested
Why: Investing in a broad range of DeFi projects
BitDAO is a unique beast in the DAO ecosystem. Not only has it managed to amass a treasury of more than $2.5 billion through continued mega-raises, it's also attracted big-name investors including Peter Thiel, Alan Howard, and Founders Fund.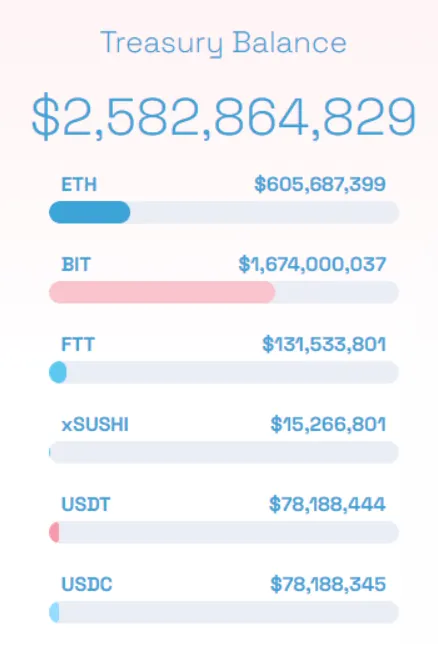 Bybit, a Singapore-based derivatives cryptocurrency exchange, has committed 0.025% of its total trading volume to the DAO as well. Based on ByBit data, this figure amounted to roughly $1 billion per year in contributions. Ben Zhou, co-founder and CEO of ByBit, is also the brains behind BitDAO.
The entity is now expected to begin investing in DeFi projects, roll out grants, and even lead token swaps to diversify its treasury. "A priority for the BitDAO community is to create the tooling to enable DAO treasury participation in staking, lending, etc," BitDAO contributor and spokesperson Kevin Rose wrote via Telegram. "BitDAO is building an ecosystem of autonomous entities (AEs) that are funded in part by the BitDAO treasury and bring together some of the best partners to help develop Web3 across art, entertainment, finance, and technology and more."
At first glance, all these goals look like pretty standard fodder for a traditional venture fund. But as a decentralized organization equipped with a token (BIT), only token holders can make proposals and vote on their execution. 
Read more from Decrypt about BitDAO.
ConstitutionDAO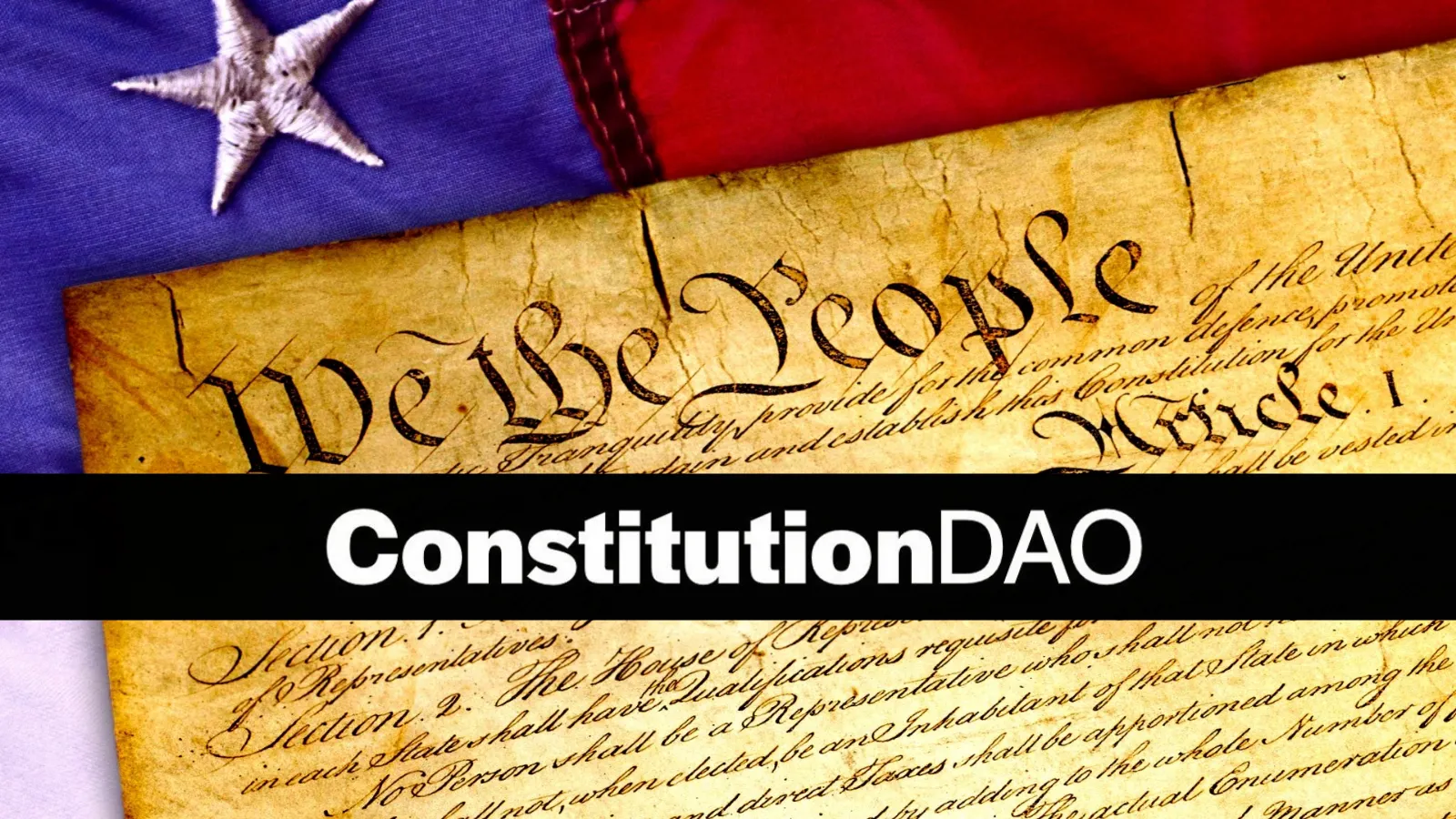 Who: Julian Weisser
What: Group effort to buy a copy of the U.S. Constitution
Why: Preserve history, stick it to the establishment
Despite failing to win a highly rare copy of the U.S. Constitution auctioned by Sotheby's, ConstitutionDAO succeeded in vaulting the concept of DAOs into mainstream culture. It revealed the power of community organization and speed at which DAOs can fundraise, showed how crypto groups can have real sway in the world, and has since inspired several similar ventures. (Just check out Krause House for another DAO with a wild goal.)
What's even stranger in the wake of ConstitutionDAO's losing effort is that its native token PEOPLE hit an all-time high long after the project shuttered operations—it's trading like a meme coin.
Read more from Decrypt about ConstitutionDAO.
Decentraland DAO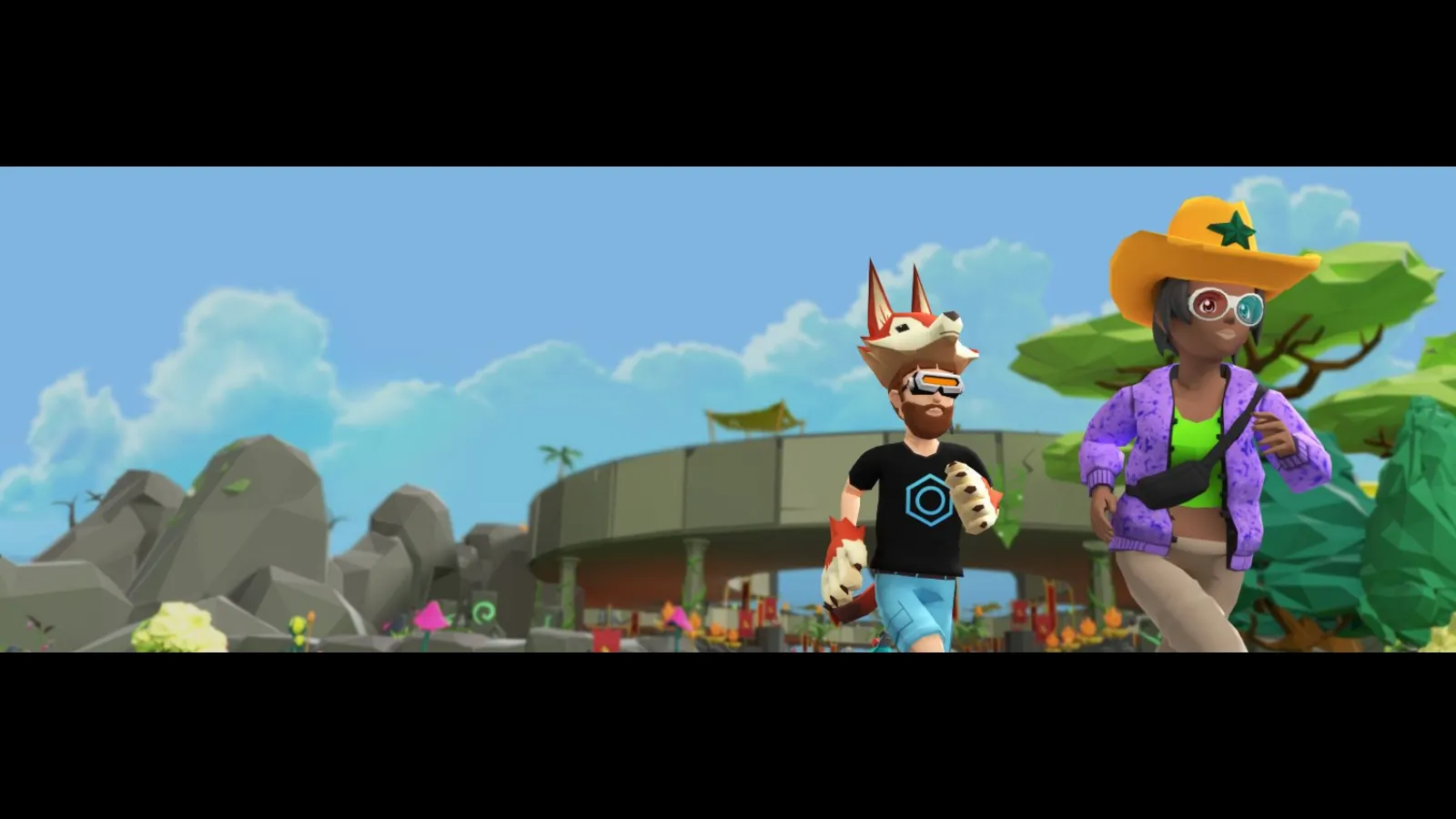 Who: MANA and LAND holders 
What: Decentralized city planning committee—in the metaverse
Why: Someone has to decide if the virtual mall developers deserve a grant
True to its name, Decentraland has a decentralized governing body in charge of its more than 90,000 parcels of virtual land.
The Decentraland DAO is a hybrid of a homeowners association and a city planning committee. The main difference: Instead of relying on elected representatives, everyone has voting power that's based on how much virtual property they own. That means some of the actual vote counts for proposals can seem low. A proposal to allow land management through content management system dclconnect passed with 48 yes votes and 1 no. But the 10,125,615 voter power (VP) behind the yes votes actually represents a huge stake in the virtual world. 
Although that virtual land would occupy only about 9 square miles in the real world, its sales have been raising eyebrows. As of Monday, its native currency MANA had a $4.3 billion market cap. At the end of November, a plot of land in Decentraverse sold for $2.43 million to the Metaverse Group, a Tokens.com company looking to become a developer of virtual land.
Read more from Decrypt about Decentraland.
FriendsWithBenefitsDAO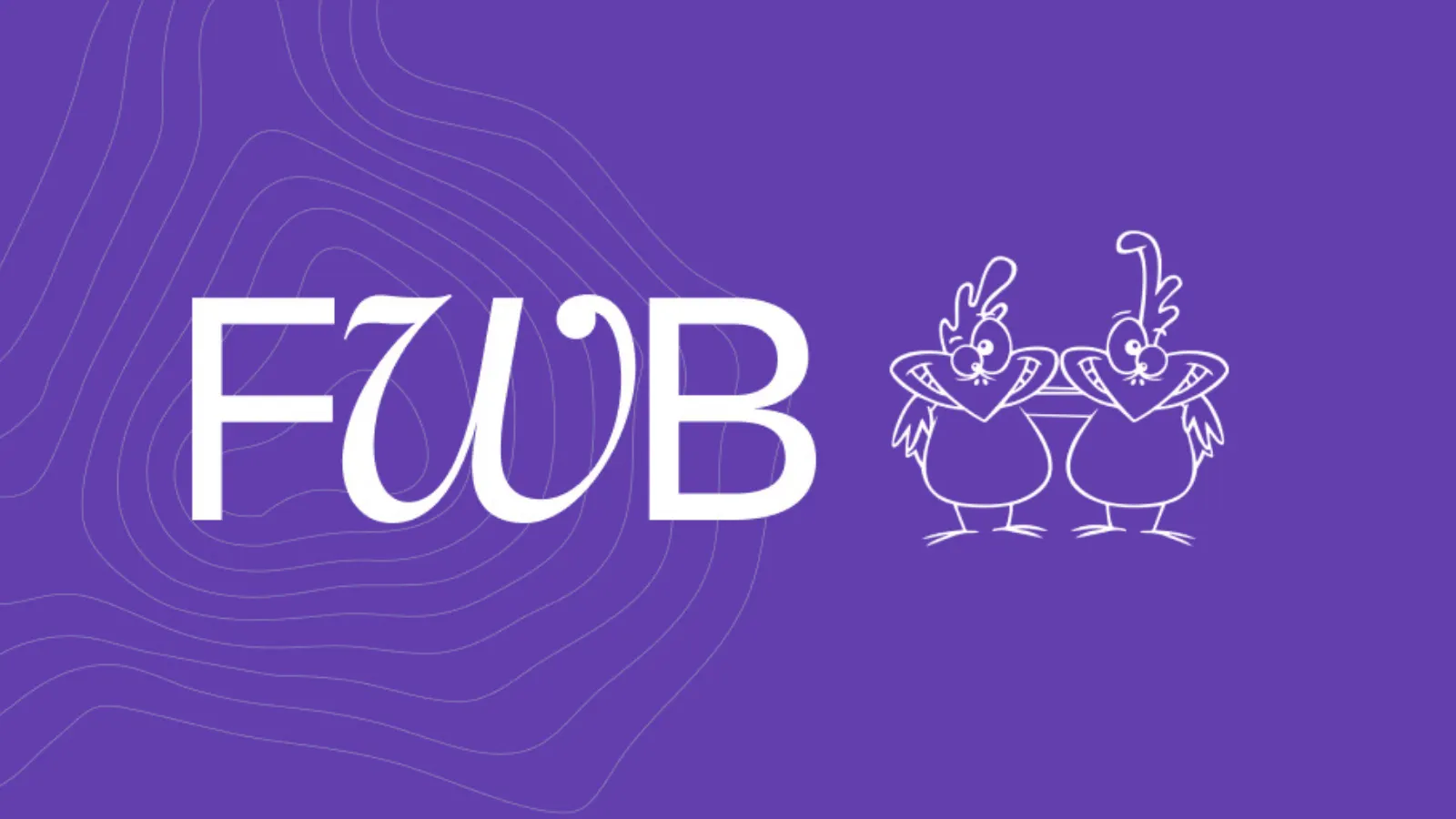 Who: Trevor McFredries
What: A members-only social club for crypto
Why: FOMO!
FriendsWithBenefits, or simply FWB, looks like a members-only club with a token attached, but it's asking fundamental questions about value accrual within social networks. Specifically, how does Web3 technology make platforms like Spotify or Facebook suck less?
Here's how it works: First, buy some FWB tokens. These are your entry passes; the more you hold, the more stuff you can do. With just one FWB token, which'll cost you about $78 a pop at today's prices, you can read the community's newsletter. 
When you buy five tokens, you'll get exclusive access to different community-driven events and gain access to FWB's Cities initiative, which is creating different FWB hubs (or sub-DAOs) in New York, London, and Los Angeles.
May our digital postcard read:

𝓕𝓻𝓸𝓶 𝓜𝓲𝓪𝓶𝓲 𝔀𝓲𝓽𝓱 𝙋.𝙇.𝙐.𝙍.

Art Basel — a week of friends, familiar screen names, raves to remember, art to stare at, and sandy beaches. pic.twitter.com/WC64rl6QJ1

— Friends With Benefits ($FWB) 🫂 (@FWBtweets) December 11, 2021
But those with 75 tokens get exclusive access to the project's primary Discord channel. So for nearly $6,000 you can buy your full access into one of crypto's most exclusive clubs. 
Read more from Decrypt about FWB.
LexDAO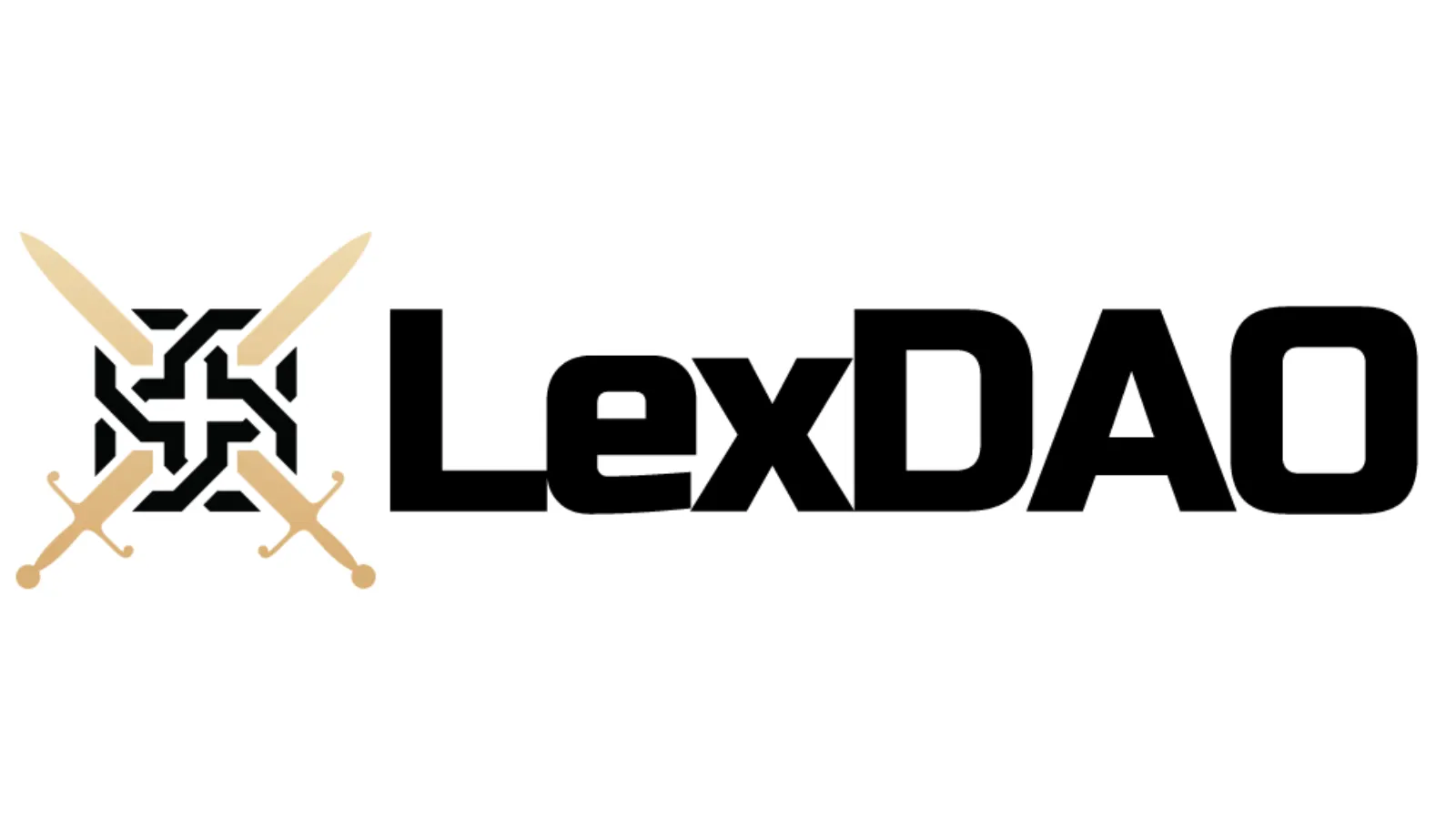 Who: Legal engineers
What: Legally-minded engineers who also like crypto
Why: To turn legal services into code
LexDAO is careful to make this very clear: LexDAO is not a law firm and does not offer legal advice. It's even in the name of the DAO's metaverse headquarters in CryptoVoxels: "lexDAO Not Your Lawyer," located at 33 Math Throughway, West End, Origin City. 
So, what is it? It's a group of "legal engineering professionals"—some of whom are, in fact, attorneys—who want to build tools that blockchain projects can use in place of some basic and often inaccessibly expensive legal services. For instance, the DAO's LexLocker is an escrow system for holding deposits while goods or services are delivered without needing to rely on a bank or another third party. The group has even come up with a method for providing an arbitration service that renders a decision through a multi-sig panel of LexDAO legal engineers.
When they're not building new tools, the DAO's members share legally minded thoughts about blockchain project disputes on their blog. Their latest take: an in-depth argument that the jurors in the 50 ETH Kleros doge case got it wrong.
Read more from Decrypt about the legal landscape for DAOs.
MakerDAO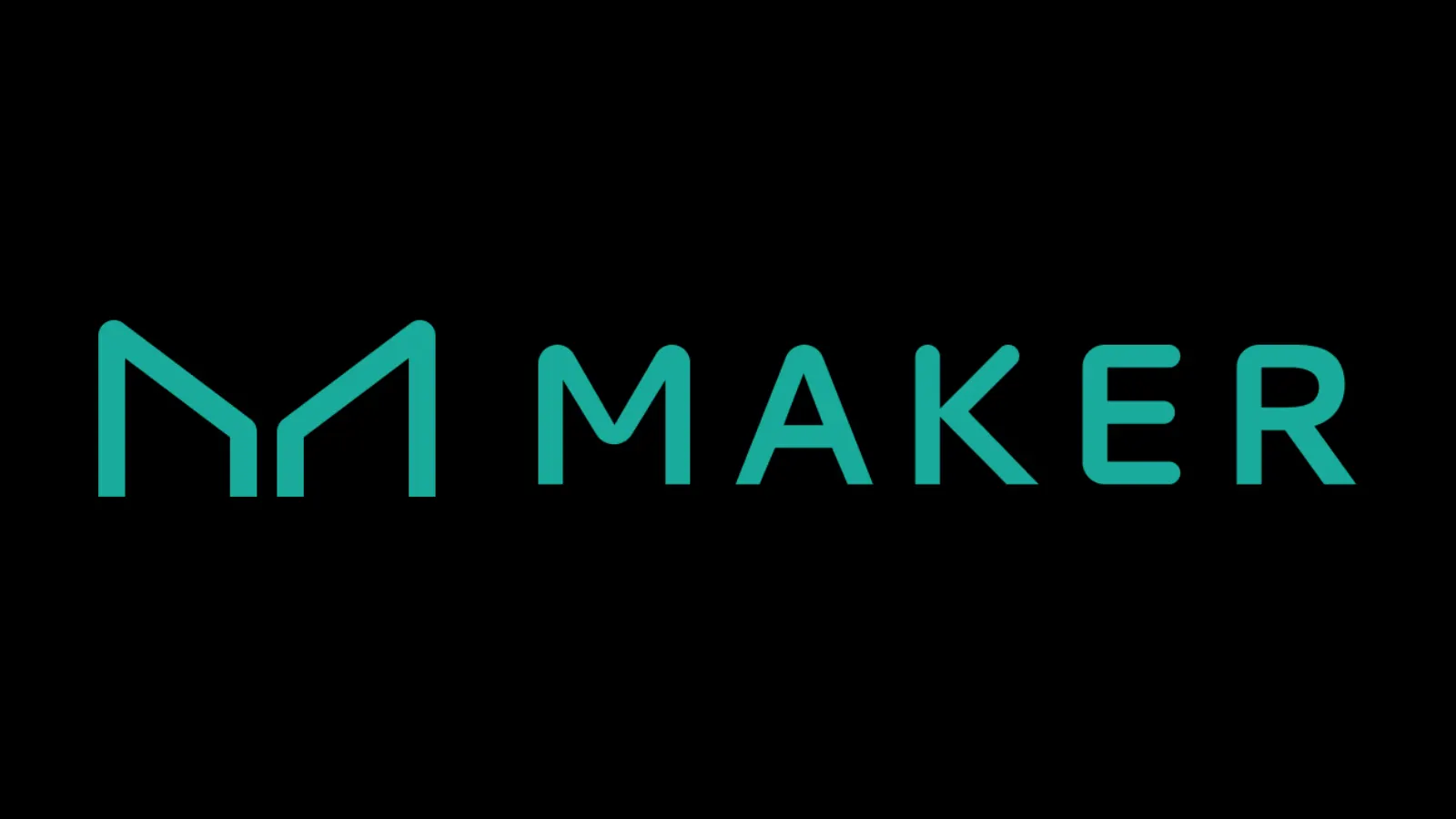 Who: MKR token holders
What: DeFi's largest central bank and creator of the largest decentralized stablecoin DAI
Why: Bringing real-world assets into crypto
DeFi's largest central bank has been a mainstay of the DeFi sector. And due to the importance of its native algorithmic stablecoin DAI, Maker has also become vital for all things decentralized finance. The stablecoin's market cap has skyrocketed from barely $1 billion in January to almost $9 billion this month, according to CoinGecko.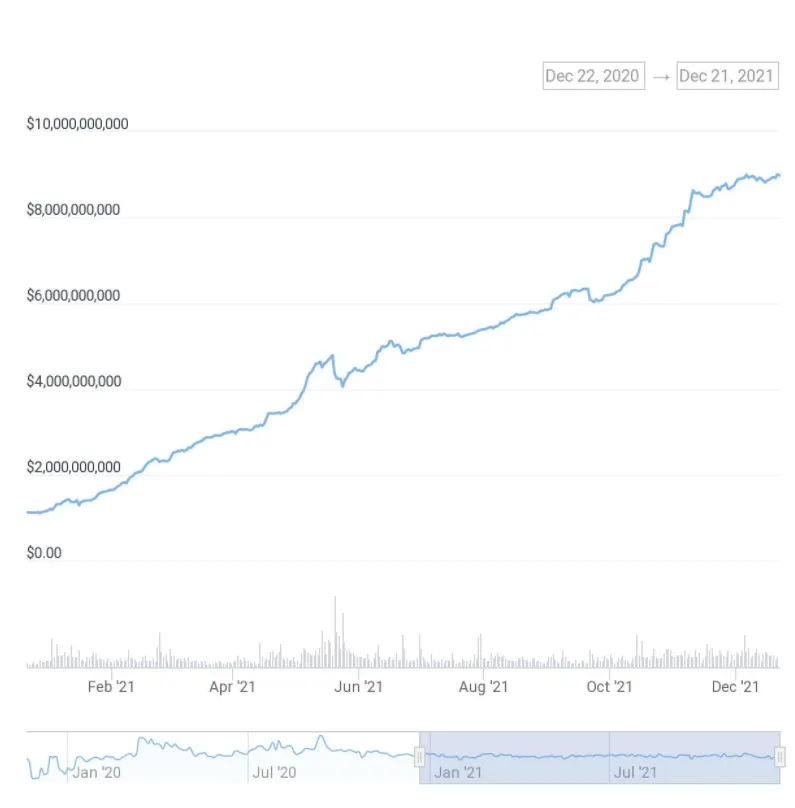 The project's DAO is now entering new and interesting territory for the crypto industry: onboarding real-world assets (RWAs). On June 7, holders of the platform's governance token MKR voted to begin using tokenized versions of freight-shipping invoices, agricultural real estate, short-term trade receivables, and revenue-based loans for small businesses. These proposals eventually passed, along with several others with the help of Centrifuge, which tokenizes non-crypto assets and posts them as collateral on platforms like Maker. The partnership kicked off back in early 2019 but has only recently gained notable traction.
Now there is more than $48 million in DAI that is backed by real-world assets. "These and other real-world assets have the potential to add hundreds of millions in collateral," Centrifuge CEO Lucas Vogelsang told Decrypt. Naturally, the prospects of such a move are compelling. It begins to show a future in which crypto finance and traditional finance are one sector, but it also asks the question: Is a stablecoin still decentralized if a large portion of its collateral is from real-world, fully seizable assets?
Read more from Decrypt about Maker.
Mirror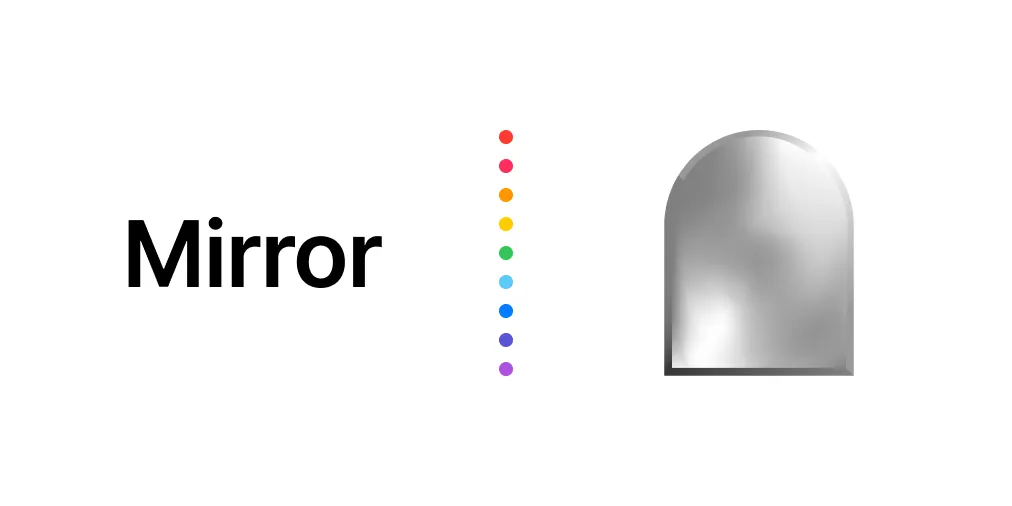 Who: Writers and early WRITE token holders
What: Decentralized blogging platform
Why: Turn writing into NFTs to benefit creators
Mirror has elements of Medium, Substack, and Kickstarter. Its original tagline: "Writing as usual. Publishing like never before." When it launched in February, you could only get access by finishing in the top 10 in its weekly WRITE race, where existing members vote for aspiring members; the top finishers each week received one WRITE token that they could mint in exchange for a Mirror-hosted blog. In October, Mirror changed course and opened the platform to anyone, though you can still only get a custom domain name by winning the WRITE race.
When publishing on Mirror, writers can choose to turn their posts into NFTs that their fans can buy; Emily Segal crowdfunded her next novel via Mirror. In June, Mirror added collaborative publishing tools and the option to create a media DAO. 
We at Decrypt also see major potential in DAOs to fix broken digital media models, which is why we co-created PubDAO.
 Read more from Decrypt about Mirror.
PleasrDAO

Who: NFT artists and collectors
What: Fans of the digital artist pplpleasr
Why: Decentralized art appreciation!
It's been a hell of a first year for PleasrDAO, a decentralized group of NFT artists and collectors who have been pooling funds to acquire culturally relevant digital art. 
The DAO first formed in March to purchase an NFT of an animated Uniswap ad by the artist Pplpeasr for $525,000, and quickly branched beyond just Pplpleasr art. The collective paid $5.5 million for an NFT sold by Edward Snowden, which at the time was the fourth-highest-selling NFT ever, and placed the winning $4 million bid for the sole copy of "Once Upon a Time in Shaolin," the Wu-Tang Clan album once famously owned by "pharma bro" Martin Shkreli. 
"The primary objective of blockchain technology and cryptocurrencies is to enable one-to-one transfer of ownership and the creation of value without middlemen and centralized rent-seeking institutions," Jamis Johnson, the DAO's "chief pleasing officer," wrote in a blog post about the album. "What better symbol to represent this fight than an album created to stand up against these establishment juggernauts?"
PleasrDAO also paid $4 million for the Shiba Inu image that launched millions of memes and meme coins, and acquired the Ross Ulbricht Genesis Collection for $6.3 million. 
Read more from Decrypt about PleasrDAO.
RaidGuild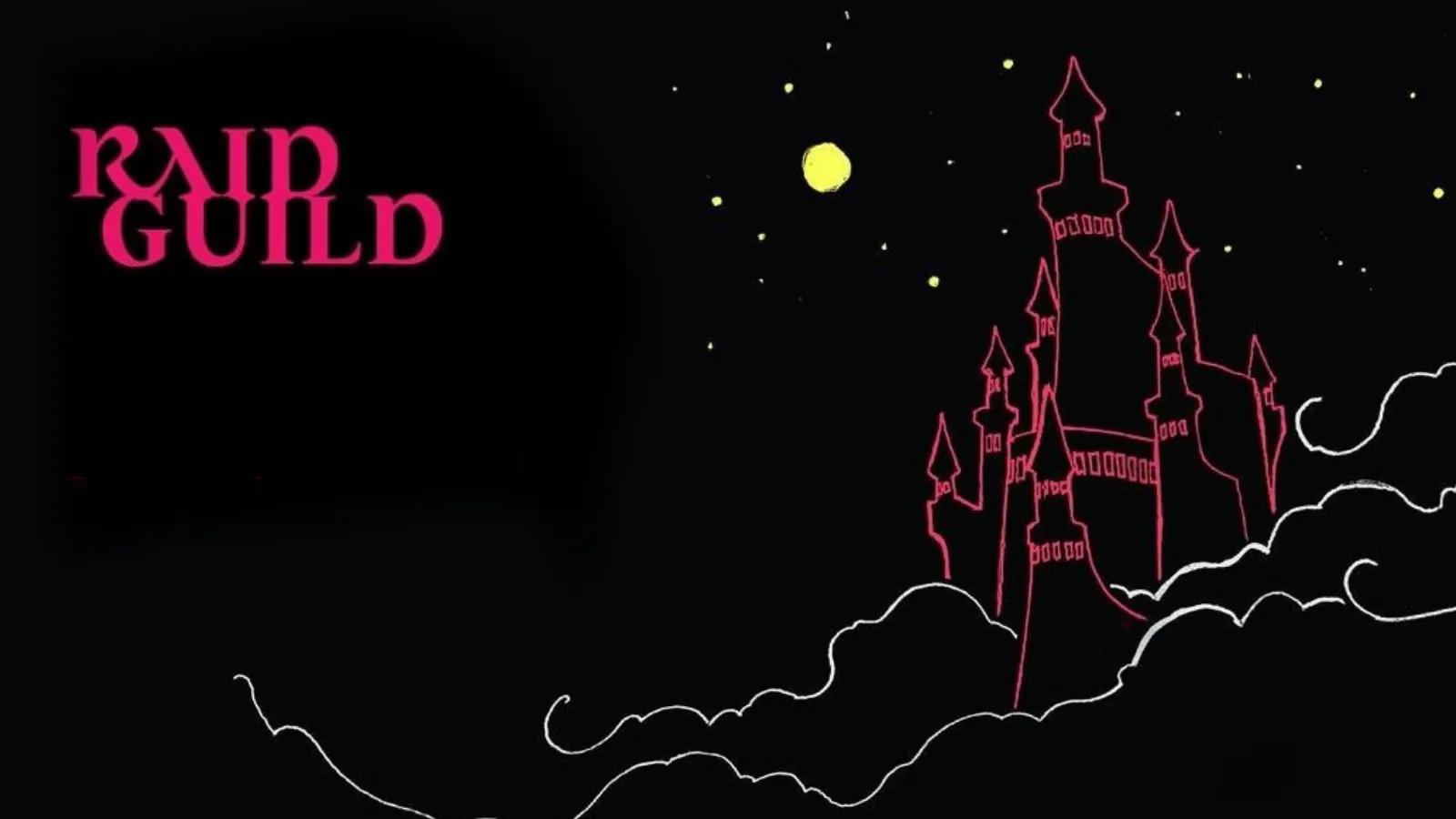 Who: Freelance builders and designers
What: A Web3 marketing and design agency for hire
Why: Profits fund the development of Web3 open source tools
After launching in 2020 with backing from DAOhaus, MolochDAO, and MetaCartel, RaidGuild has accumulated 130 members and $6.2 million in its vault for "slaying Web3 product demons."
If you're not a Dungeons and Dragons type, don't let the epic tone of this decentralized design-and-marketing agency's website put you off. And if you are a D&D fan: Rejoice! Members are fully committed to the theme.
The group offers consultation, design, full stack development, and marketing services. Among the projects in their portfolio are WrapETH, to wrap Ether or xDAI with an ERC-20 token for trading, and Smart Invoice (currently in beta), which allows the payer and payee to lock money in a contract and release it once the terms of a contract have been satisfied.
Read more from Decrypt about RaidGuild.
Uniswap DAO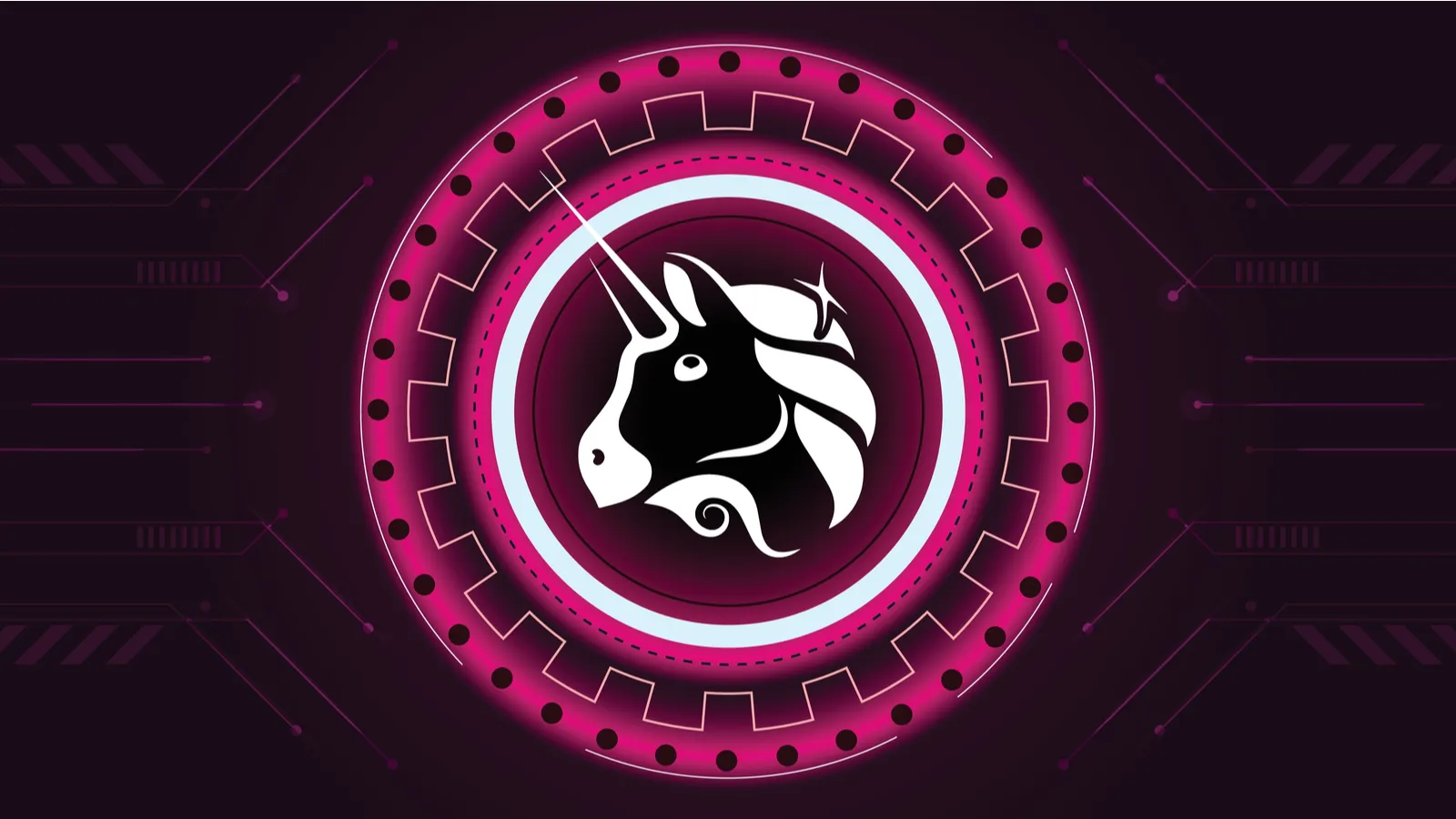 Who: Uniswap users
What: Community-controlled DeFi utility
Why: Improve DeFi governance
Since launching its governance token in September 2020, the industry's most popular decentralized exchange has become a very influential DAO.
Consider, for instance, that when Uniswap voted to reduce trading fees for some stablecoin swaps, volume soared. Much of this volume likely came from users flocking to Uniswap from other DeFi projects. In other words, when Uniswap speaks, DeFi money listens.
The Uniswap DAO also made headlines as a battleground for the crypto community. In May, a proposal emerged that sought to use up to $40 million in the project's treasury to establish a "political defense" for the broader DeFi sector. The initiative faced heavy criticism as it became clear that the group in favor of unlocking those funds were also delegates from mega-influential investment firm Andreessen Horowitz (a16z).
Though the proposal passed eventually (under a smaller budget), the pushback resulted in a16z open-sourcing how it delegates its mountain of governance tokens to different entities. 
Read more from Decrypt about Uniswap DAO.