In brief
Digital artist pplpleasr sold an animated Uniswap ad for $525k as an NFT.
The NFT was bought by her fans, and proceeds will go to charity.
Pplpleaser tells Decrypt she saw a "lack of creative talent surrounding promotional or marketing material within the DeFi space." Now her creative DeFi promo videos regularly go viral.
Behind the scenes of the sale
The @Uniswap V3 "x*y=k" animation from @pplpleasr1 was just purchased for 310 ETH ($525,000)

The buyer was 0x067b9Bbbbc42d2AB9b9Ab6bB62646dAF7F344A76, a DAO formed for the sole purpose of forming capital buying this NFT

an NFT SPAC, if you will 🤯🤑💸https://t.co/d8KrGgPn1L

— Ξ🦇🔊 DavidHoffman.eth 🏴 (@TrustlessState) March 27, 2021
Who is Pplpleasr?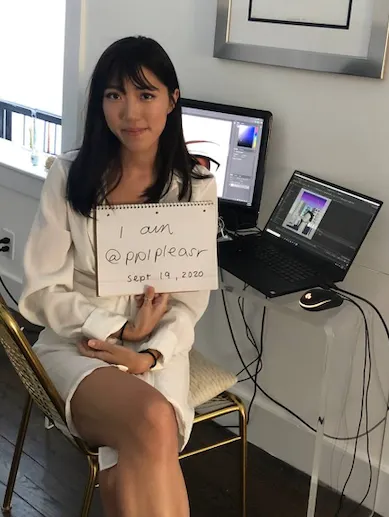 I'm actually crying. Moved beyond words, as I mentioned, I literally don't deserve DeFi, the same community that supported my art from day one. The funds will not go to waste, I promise 💖 pic.twitter.com/P8f285jIBm

— pplpleasr (@pplpleasr1) March 27, 2021