What is cryptocurrency?
Digital: Cryptocurrencies are completely native to the internet. You can't physically touch or hold them. (Yes, those illustrations of Bitcoins as physical gold coins with a B on them can be misleading.)
Decentralized: All cryptocurrency transactions are stored on a public, global list or ledger. That means the records are stored in many different places

(nodes)

at once.
Peer-to-peer: Cryptocurrencies are exchanged between parties

electronically without one

central party or middle man needed to approve the transaction.
How are cryptocurrencies created?
How are cryptocurrencies being used?
Litecoin - the Litecoin blockchain was created in 2011 as a fork (tweak in the code) of the Bitcoin blockchain; its creator Charlie Lee intended it as a silver to Bitcoin's gold. Its token is LTC.
Ethereum - the Ethereum blockchain launched in 2015 and is specifically designed to power decentralized apps (Dapps) and

smart contracts

on its network. Its token is Ether or ETH.
Filecoin - the Filecoin network, launched in 2020, allows people to rent computer storage space, like Dropbox for the decentralized web. Its token is FIL.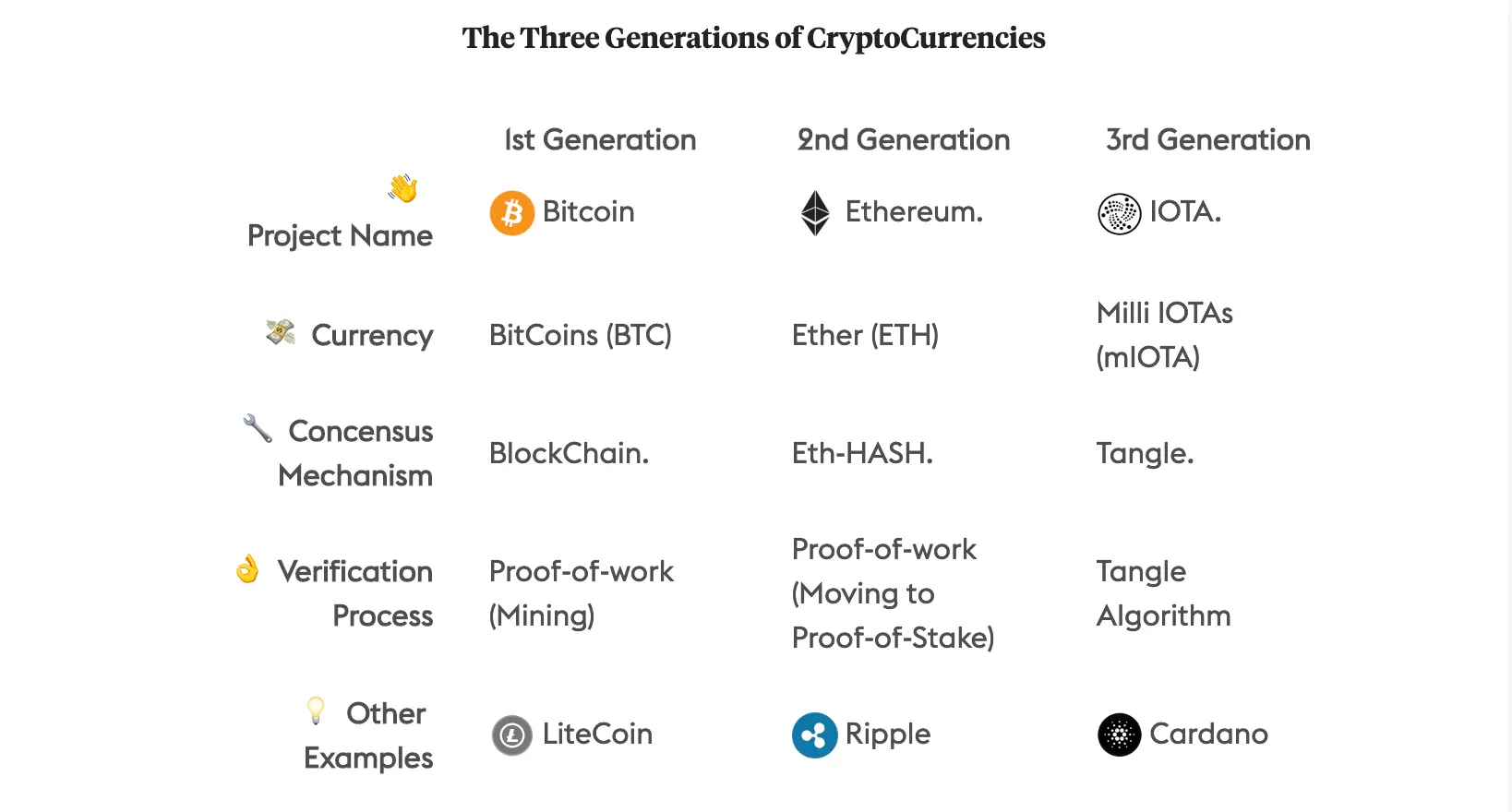 Why are there so many?
What's the appeal of cryptocurrencies over government-issued currencies?
They're semi-anonymous. Cryptocurrencies can be designed so that no one can see who you are or what you're spending your crypto on—though the transactions associated with a wallet address are publicly viewable.
They're not controlled by a government. People in unstable countries where currencies are volatile can use cryptocurrencies as an alternative way to buy goods and services.
They're borderless. Just like the internet, cryptocurrencies can go anywhere.
They're more secure. Distributed ledgers are very difficult to hack, since there's no one centralized party in control.
Transactions are cheaper and faster. While cryptocurrency exchanges do charge fees for you to buy, sell, or transfer your crypto, the fees tend to be much lower than what it costs to move money across borders in the real world—and transactions are verified much faster.
They can be used to carry out contracts. Cryptocurrencies aren't just used as a form of money. They can be used to store contracts between people, and can carry out these contracts automatically.
The future