In brief
Dogecoin developer Ross Nicoll says Elon Musk has been advising the small team working on the cryptocurrency since 2019.
Musk has offered to fund the devs and is eager to see Dogecoin become the world's dominant cryptocurrency.
Nicoll and the other DOGE devs are currently laying the groundwork for the network's biggest update since 2019.
It was almost midnight in London on a quiet Thursday last week. Software engineer and part-time Dogecoin developer Ross Nicoll was getting into his pajamas, ready for bed, when his message feed suddenly blazed into life. 
Elon Musk, arguably the most influential man on Twitter (certainly on Crypto Twitter) had tweeted about Nicoll and the three other core developers responsible for the Dogecoin blockchain. "Working with Doge devs to improve system transaction efficiency," the Tesla and SpaceX chief said. "Potentially promising."
Working with Doge devs to improve system transaction efficiency. Potentially promising.

— Elon Musk (@elonmusk) May 13, 2021
"I was stunned," Nicoll told Decrypt on a Zoom call the following day. "He didn't tell us he was going to do that." 
As Nicoll related the events that have felt like an episode of the surreal sci-fi series "Black Mirror'' since Musk came into his life two years ago, his excitement was palpable. What emerged was the outline of a legitimate plan in which Musk's impatience to make Dogecoin the world's most-used cryptocurrency is readily apparent.
Musk and Doge
: A Marriage of Wow
To the outside world, until last week, Musk was Bitcoin's anointed cheerleader, the one who could take the world's first cryptocurrency truly mainstream, after Tesla's $1.5 billion Bitcoin buy earlier this year. Sure, hell-raiser Musk loved to tweet about Dogecoin. But that was just for laughs, right? At least, that's what Bitcoiners and many in the industry told themselves. Even Musk himself said that his Dogecoin tweets are "just meant to be jokes."
But in an Alice-in-Wonderland-style turn of events that only Musk could orchestrate, over the course of a few days last week, the erstwhile Bitcoin champion and Technoking of Tesla performed a surprise U-turn. He announced that, while Tesla would continue to hold Bitcoin, it would no longer accept it as payment due to environmental concerns, and he was on the hunt for a greener alternative. The move contributed to Bitcoin tumbling 30% in the past week. 
"We were blindsided by him announcing he was dropping Bitcoin," said Nicoll. "But I sort of wondered, where's that going to go?"
Ideally, Doge speeds up block time 10X, increases block size 10X & drops fee 100X. Then it wins hands down.

— Elon Musk (@elonmusk) May 16, 2021
Up until now, Musk's hands-on involvement with Dogecoin, the cryptocurrency that began life as a riposte to Bitcoin, had been a secret—even while his tweets have sent Dogecoin soaring 10,000% since the start of 2021.
Musk first tweeted about the project in 2019 when he was offered—and accepted—the role of honorary Dogecoin CEO amid much wow from a community that had mostly languished after the token's founders abandoned it in 2015. 
Since then, five developers—Nicoll, Michi Lumin, Max Keller, Patrick Lodder, and "Sporklin," who, sadly, died of cancer in April—have worked on the open-source project in their spare time.
Before Musk's tweet, few crypto people were aware that the Tesla chief used the "honorary CEO" episode to DM the developers on their private Twitter account, volunteered to fund them (an offer they politely declined), and has since sparked up a relationship that now threatens to upend the crypto industry. (Tesla and SpaceX have not responded to Decrypt requests for comment from Musk.) 
Musk "messages every now and then," Nicoll said. Whenever he does, it sends the devs into a "flurry of activity." Decrypt has seen screenshots showing that Musk DM'd the @dogecoin_devs account as recently as Thursday, though the content of the messages was not revealed.
In defense of DOGE 
Many have asked how Musk could possibly see potential in a cryptocurrency that started out as a joke, runs on the most basic borrowed code, and has had virtually no recent development on GitHub. Critics point to that barren GitHub page and question whether any real Doge developers exist at all.
Nicoll's response is that he sees no sense in "development effort just for the sake of spending development effort," especially when Dogecoin upgrades can take up to 18 months for the network to adopt. "Why would we do a more frequent upgrade? That seems crazy," he said.
Nicoll joined the crypto industry after 10 years spent in academia as a research fellow focused on applications development. Until recently, he led technical development on smart contracts for the enterprise blockchain project R3, working closely with commercial banks. He also had a brief stint working on the breakthrough NFT project CryptoKitties. 
His approach reflects his background in commercial blockchain development, where releasing a new upgrade every three months, as some blockchain projects do, would be excessive.
"We're not trying to absorb massive amounts of money making developers millionaires or billionaires," he said. "We're not trying to reinvent technology that 3,000 other blockchains have already reinvented. Why would you do that?" 
Dogecoin is modeled on Bitcoin but, like Litecoin, it uses a different code, Scrypt, which is less energy-intensive and more in line with Musk's new, eco-friendly stance on cryptocurrencies. 
The network currently does have "performance issues with the network synchronization," said Nicoll, and that will be remedied with an upcoming upgrade, designed to act as a foundation for many of the sweeping changes to come—some of which have been encouraged by Musk.
Buying a coffee with Dogecoin
Nicoll, who comes across as chatty and down to earth, was coy about revealing too much of the conversations he'd enjoyed with Musk, but open about Musk's main aim: to make Dogecoin cheap and easy enough to use to buy a cup of coffee. 
"Elon obviously has a background in payment processing," said Nicoll. "And we're taking advice from him on what that would look like."
Musk has offered the devs lots of advice on how they can take Dogecoin from a joke to a true utility, based on his knowledge as a PayPal founder. "I can honestly say he's improved the higher transaction throughput," Nicoll said.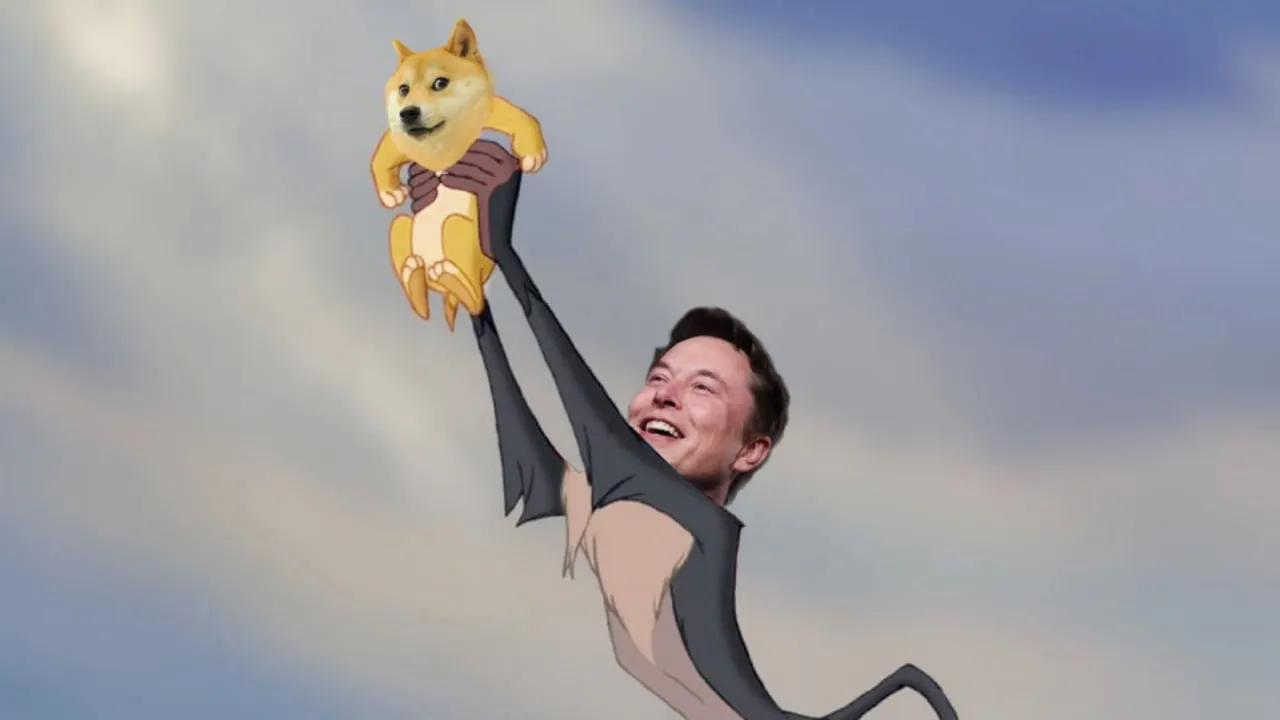 Indeed, Musk's enthusiasm for the project means that the devs often need to hold him in check.
"He runs off to the end goal," Nicoll said. "He is back at the coffee shop, and we're going, 'great, but we need to make a path from A to Z—it's not the next step.' So we're a long way off from actually announcing plans on that right now."
The devs and Musk have also discussed ways of reducing Dogecoin's carbon footprint, which they are "still evaluating." There's "lots of modeling" to be done before major decisions are made, said Nicoll.
While Musk's plans are exciting to the devs, Nicoll said they need to sort out more immediate issues with the network first. But the team is optimistic that with Musk in the picture, they could further reduce the cryptocurrency's energy consumption—which, by one estimate on Thursday, is already just 7% of Bitcoin's.
The next Dogecoin devs
As the Dogecoin market heats up, Nicoll said interest in developing the coin has gone through the roof. "We're seeing an avalanche of developers jumping in and working on it now," he said. With droll amusement, he noted that other developers have been calling themselves "core," such as an outfit in New York which had recently sprung up. "But that's exciting, I would love to see more development teams jumping in the space and doing things." 
Those working on Dogecoin up to now have largely been part-timers. 
"I was coding Dogecoin from my dining table," said Nicoll, "I'd love to see more projects out there where that makes sense for them to be working as a full-time job in this space. But that's not me."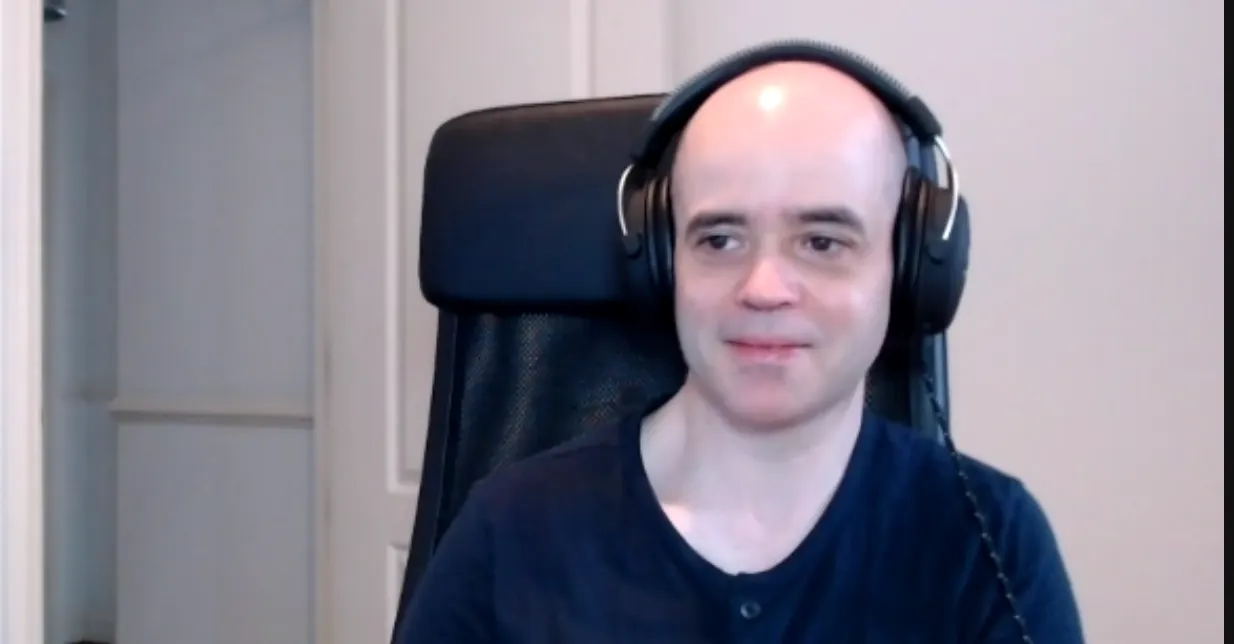 Dogecoin doesn't need a senior technical lead anyway, Nicoll said. "We need a lot of people on the ground doing coding, we need someone who's more of a CTO, and I'm neither of these." And crucially, he can command a better salary outside the blockchain space, though he declined to say where.
He also questioned how projects can claim to be fully decentralized if they rely on a handful of core contributors. "We want to have 100 or 200 or 1,000 minor contributors over three or four major contributors— that's decentralized," he said. "They look at us like we're insane, [but] that makes sense to me."
With that aim in mind, Nicoll has been streaming his coding live on Twitch to train the next generation of Dogecoin devs. Nicoll would love to see developers work on projects like the long-awaited Dogethereum bridge, and decentralized finance (DeFi) projects to bring smart contracts to DOGE. 
And there are plenty of funds in the kitty thanks to DOGE's healthy price. The core team is "currently establishing a framework and guidance on how that will be used, given its size," said Nicoll. But having turned down money from Musk and other wealthy would-be investors (Nicoll won't name them, but said they declined money so as to avoid being beholden to one individual), they don't see the value in further fundraising until they have a concrete plan about how the money will be used.
Dogecoin's next upgrade
In the month before Nicoll starts his new job, he's laying the ground for the cryptocurrency's 1.21 upgrade—the biggest since 2019, and a foundation for all the changes to come. 
The upgrade is based on Bitcoin, and Nicoll credited the Bitcoin Core 0.21 developers for the work. "We really tried to be as close as we absolutely can to Bitcoin, so that it's super easy to adopt," he said. 
After the upgrade, the team's next goal is to cut transaction fees from their current average of $0.4 to $0.01. "It's going to be a bit of a negotiation with the miners. But we have to convince them that it's healthy for the network," said Nicoll. 
"From an end-user perspective, [the] main highlights are we're looking at how to make sync speed better," he explained. The upgrade will also ensure that wallet backups are valid forever, and will make it easier for service providers to integrate Dogecoin. 
Last week, crypto exchange Coinbase announced that it will finally list Dogecoin, after much prevarication. The six-to-eight-week timeline shared by the exchange suggests that the new upgrade could be ready by the listing. It will allow any exchange or payment processor that can integrate Bitcoin to work with Dogecoin, but "ten times faster," according to Nicoll.

Coinbase's move is likely in response to mass demand. Since Musk took DOGE under his wing, searches for Dogecoin have rivaled those for Bitcoin—providing a firm foundation for widespread adoption. And the effect the Musk tsunami has had on the industry shows no signs of abatement. But in terms of Bitcoin vs. Dogecoin, Nicoll takes a friendly tone. 
"In blockchain spaces, everyone thinks they have to reinvent the wheel— they have to compete," he said. "I'd love to work with as many blockchain [organizations] as possible. Let's be a rising tide that lifts all boats."