In brief
Dogecoin is fast acquiring celebrity fans from rappers and YouTubers to bodybuilders and even a cat lady.
Dogecoin's erstwhile CEO, Elon Musk, started the trend.
Most recently, TikTok influencers have been trying to pump the coin's price to reach $1.
Dogecoin is the crypto joke that just keeps on giving. The latest twist in its comical history is its adoption by a virtual tour bus of celebrities, who are intent on taking it to the moon. 
It's ironic because Dogecoin—or "the dog stocks," as Internet celebrity Mia Khalifa calls it—was invented as a riposte to Bitcoin; it was meant as a send-up of the full-on madness of the cryptocurrency industry, where hype is a common denominator, and memes rule.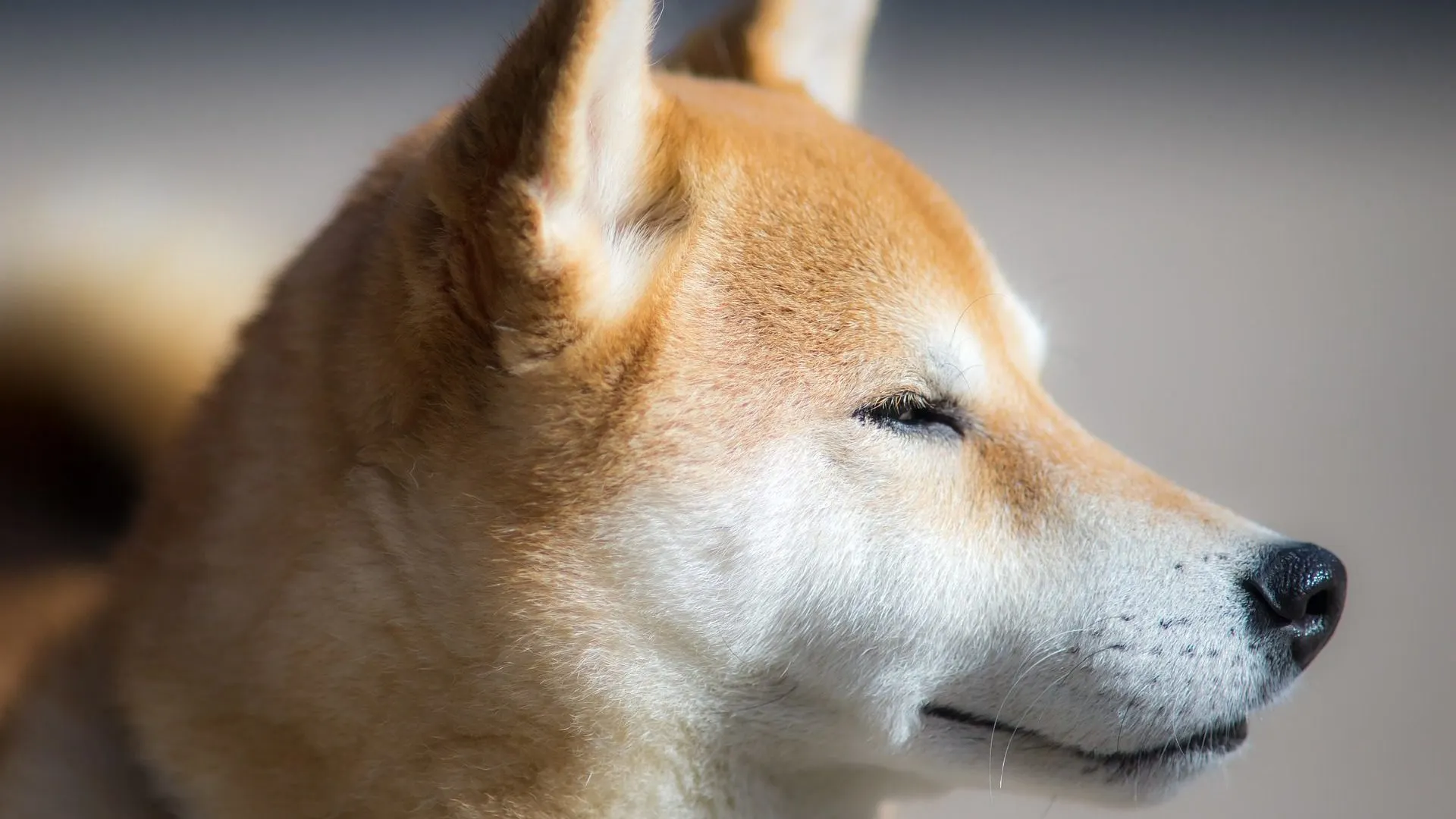 The coin, featuring "Doge," a cute, Japanese Shibu Inu dog, even has its own meme-language. "Much wow!" and "such vroom," says Doge, often while riding a rocket to the moon. It was created in 2013 by two developers: Australian Jackson Palmer and American Billy Markus. "It was always like a hobby project, like a side project thing," Palmer told Decrypt in 2018.
But, at some $5 billion, the cryptocurrency's market cap is no joke, and, like Markus, Palmer has been horrified by its success. "I made a lot of people rich but I didn't come away with any money," he said. 
Markus and Palmer left the project in 2015, but Dogecoin's super-active community, low price, and low transaction costs have meant that it's stayed, somewhat doggedly, in the top 40 most valuable coins. And when the richest man in the world took an interest, things took on an even more bizarre turn. 
Elon Musk names himself Dogecoin CEO
Elon Musk has been tweeting about Dogecoin since at least April 2, 2019, when he shared a satirical article from The Onion about Bitcoin price volatility and added: "Dogecoin value may vary." He followed up with: "Dogecoin might be my fav cryptocurrency. It's pretty cool."
Since then, Musk has treated his followers to a series of increasingly creative Dogecoin tweets, including "dogs rock," and "throw a dogecoin to ur witcher," a reference to a song in the popular Netflix show The Witcher (he later deleted the tweet.) Then, when a community poll mooted his appointment to honorary CEO, he accepted with alacrity and even changed his Twitter bio to "Dogecoin CEO" to reflect his new appointment.  
His posts have significantly influenced the price of the coin; after one tweet in December 2020, Dogecoin shot up by 17%, and someone has even offered to pay $7,777 for a tokenized replica of one of his Dogecoin tweets. 
But this was nothing compared to what happened last week, when Dogecoin became the latest obsession of retail traders, at least partly due to Musk posting an image of a tasteful "Dogue" magazine cover. He provided no comment, but the reference was clear.   
Whether Musk's tweet was what whetted the appetite of the WallStreetBets crowd for DOGE, nobody knows for sure. The Reddit sub's official mods don't endorse crypto but, fresh from its now-infamous cull with GameStop, some members of the savvy WSB crowd—and many inspired by it—were looking for a new target. 
They piled into Dogecoin, and a host of new celebrity supporters joined the ride. Mia Khalifa, a Lebanese-American Internet celebrity, was one of the new celebrity converts. She rose to fame on Pornhub, later joining the OnlyFans social media platform, and now has 15 million followers on TikTok.
The surge of interest saw DOGE shoot from around $0.01 to over $0.07 overnight, but the coin failed to reach the set target of $1 (even though it was riled on by countless influencers on TikTok and other platforms), and has since crashed to $0.03, with Khalifa one of those who got (not a little) REKT.
Rappers, YouTubers and Alex Lange (who?)
Dogecoin has attracted rap stars, YouTubers, bodybuilders and actors. The volume of tweets from high-profile fans has increased steadily since last summer, alongside Musk's enthusiasm for Dogecoin. 
American rapper Lil Yachty has reportedly said that he is planning to invest a third of his wealth in Dogecoin, and has shilled the crypto since earlier this month. 
Not recommending any of these to anyone. But yes, I also bought Dogecoin, XRP and others. Make of it what you will.

— Gene Simmons (@genesimmons) February 1, 2021
But Dogecoin isn't exclusive to the rap fraternity. Kiss guitarist Gene Simmons revealed on Monday that he'd bought into Dogecoin, alongside other cryptocurrencies, and Australian DJ Alison Wonderland garnered 5,000 likes when she tweeted her affiliation. 
And other new, Dogecoin aficionados include YouTubers, such as KEEMStar, creator of entertainment show #DramaAlert, who has 2.4 million Twitter followers and has supported the crypto since July 2020. Another fan is Welsh YouTuber Ben Phillips, who is known for his pranks, usually on his brother Elliot, and has 4.6 million subscribers. 
Instagram star Joey Knoll (two million Twitter followers) has also tweeted his allegiance (several times in fact.) He also reportedly said on his feed that fellow bodybuilder and Mr. Olympia favorite Kai Greene has also bought in. 
Then there are the thespians: South African actor Alex Lange is a fan. The 19-year-old is best known for his affiliation with popular web crew "Team 10, " and has featured in shows including "The Unsettling," "Code Black" and "Light As A Feather."
Celebrities get paid to shill Dogecoin
Cameo, a service that lets people pay celebrities to read out custom messages, has been responsible for at least part of the celebrity pump. 
Rapper, entrepreneur, and streamer Soulja Boy (a.k.a. Soulja Boy Tell 'Em) gave the DOGE his (paid-for) endorsement via a Dogecoin-is-the-future video earlier this month. He has 5.2 million followers on Twitter alone. 
"Yo Dogecoin Army, it's going down man. Make sure y'all tap in for Dogecoin, man, it's gonna be the crypto of the future. Dogecoin is the people's coin. Let's go. It's your boy, Soulja Boy," he said in the video, which, it transpired, he was paid to post by one of his subscribers via Cameo. 
Big-cats activist Carole Baskin from Netflix's "Tiger King," was one of the more unlikely celebs to endorse Dogecoin. In her TikTok video, which appears to have been paid for by videogame character artist Jay Doherty, she mulls that her benefactor may have reached out to the wrong person: 
"I'm supposed to be the Mother Theresa of cats," said Baskin. Nevertheless, she's sure that "doggies are going to the moon," and asks everyone to "donate to #dodge-coin [SIC] to help all the animals if you can." Say, what?
Dogecoin: the joke that wasn't 
Dogecoin has seen big price spikes before. In July 2020, a viral TikTok challenge sent Dogecoin volumes soaring, pushing the price up by 96%. But the flurry of price action soon passed. 
The truth is that, despite the very best of intentions, "a dollar-a-DOGE" is something of a fantasy, according to many analysts, who point out that the cryptocurrency's market cap makes such price predictions impossible. 
And Musk? In a Clubhouse debate on Monday, he was finally forced to reveal his true motivations and said that his tweets about Dogecoin were not meant to be taken seriously. 
"Occasionally I make jokes about dogecoin, but they are really just meant to be jokes," he said. 
His pronouncements could be seen as testing the cryptocurrency waters; Dogecoin has always been an easy gateway drug to the hard stuff: Bitcoin, Ethereum, and the legions of decentralized finance (DeFi) coins that make up the crypto universe. 
But Musk also noted that "fate loves irony," pointing out that "the most entertaining outcome and the most ironic outcome would be that Dogecoin becomes the "currency of earth in the future"—a state of events that would certainly generate a bucket load of Wow.