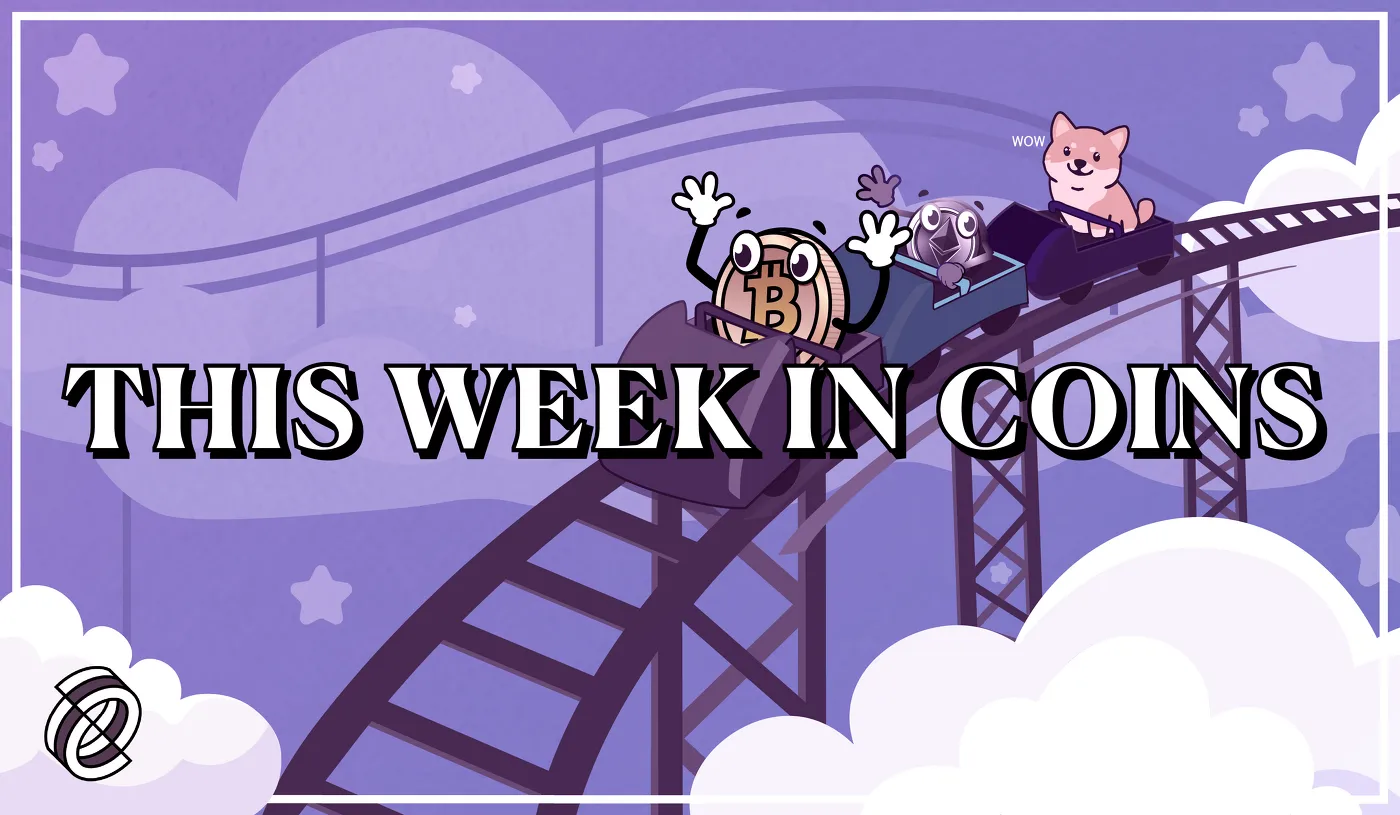 Could crypto finally be breaking out of its 2022 rut?
Market leader Bitcoin hasn't yet recaptured its 2022 high of $47,800, which it posted on New Year's Day and the day after, roughly three weeks before it spiraled to $33,184. While BTC has occasionally recrossed the $40,000 threshold this year, those growth spurts have yet to prove sustainable.
But this week it rallied again. According to CoinMarketCap, it added about 6.65% over the last seven days and was trading at $41,770 as of this writing, pushing past the $40,000 mark on Wednesday. Other coins also gained over the past week.
Ethereum shot up 14.26% over the last seven days, trading for $2,951 at the time of this writing. And while that's a lot of growth for a top 20 cryptocurrency, another smart contract-enabled cryptocurrency, Avalanche, gained even more, adding 22.35% and currently trading for $88.19.
In fact, Ethereum rivals did very well this week. Cardano, a cryptocurrency created by Ethereum co-founder Charles Hoskinson, jumped 10.65% to $0.8777, while Solana posted similar gains, adding 11.96% to reach $91.24.
No top 30 currency was down over the week, although intriguingly two stablecoins were trading a bit below their peg. USD Coin dropped 0.01% to $0.9999, while Dai fell 0.05% to $0.9995.
The Week's News
On Monday, The European Parliament's Committee on Economic and Monetary Affairs (ECON) spent the day wrestling with a set of draft laws called Markets in Crypto Assets Regulation (MiCA), another sign of crypto's gradual crossover into mainstream global finance.
By the end of the session, ECON had voted 32 to 23 to reject versions of the legislative package that contained what has been described as a "de facto" ban on proof-of-work cryptocurrency mining, a consensus mechanism used by cryptocurrencies like Bitcoin and Ethereum.
Later that day, MiCA was approved with a 31 to 21 majority vote. According to the text of the proposal, MiCA will try to ensure "that the EU financial services regulatory framework is innovation-friendly and does not pose obstacles to the application of new technologies." Additionally, MiCA aims to "instill appropriate levels of consumer protection and market integrity," and to "ensure financial stability." 
Also on Monday, FTX announced it had been licensed to operate in Dubai. The news came a week after Cyprus's Securities and Exchange Commission confirmed that it had licensed FTX Europe. At the time, a spokesman for FTX told Decrypt that FTX would soon start servicing the Middle East.
On Tuesday, Singaporean crypto exchange Crypto.com announced the "initial phase" of its U.S. launch. The company has spent loads on advertising, firstly through a widely panned ad featuring Matt Damon and then again at the Super Bowl with a better-received LeBron James commercial. Currently, the exchange is only available to waitlisted institutional investors, but the rollout is scheduled to proceed in the "coming months."
Meta CEO Mark Zuckerberg surprised nobody when he confirmed at SXSW in Austin, Texas, that NFTs would be coming to Instagram. Rumors about a potential NFT pivot have swirled since late January. Zuckerberg didn't give the crowd more to chew on, but said during his speech that he hopes one day that users will be able to mint the clothes of their digital avatars as NFTs. Rival social media platform Twitter has rolled out NFT profile pics for Twitter Blue subscribers in several regions since late January. 
On Wednesday, the price of The Sandbox's native SAND token jumped 8% following HSBC's announcement of a partnership with the metaverse franchise. HSBC also announced that it had purchased a virtual plot of LAND, The Sandbox's tokenized digital real estate.
All told, not a bad week for Sandbox speculators—Paris Hilton on Tuesday performed a DJ set at The Sandbox's stage at SXSW. In an accompanying statement, the hotel heiress said, "I am a huge believer in the metaverse and the way Web3 technologies are empowering creators, gamers, and artists." SAND is up 15% this week, trading at $3.21 as of this writing.
Also on Wednesday, Ukrainian President Volodymyr Zelensky officially signed a law called "On Virtual Assets" that legalizes cryptocurrency in his country, as it continues to resist Russia's invasion. Last weekend, at Decrypt's annual Camp Ethereal summit, Ethereum co-founder Joseph Lubin called crypto a "powerful tool and weapon" and said its role in channeling tens of millions of dollars in donations into the beleaguered nation "represents crossing the chasm into mainstream adoption."
Finally, on Friday, video game retailer GameStop announced that its highly anticipated NFT marketplace is expected to launch "by the end of the second quarter of fiscal year 2022." Initial reports of a crypto pivot emerged last spring. A teaser site that launched in May also hinted that the project would be built on Ethereum, but few at the time anticipated it would be an NFT market.