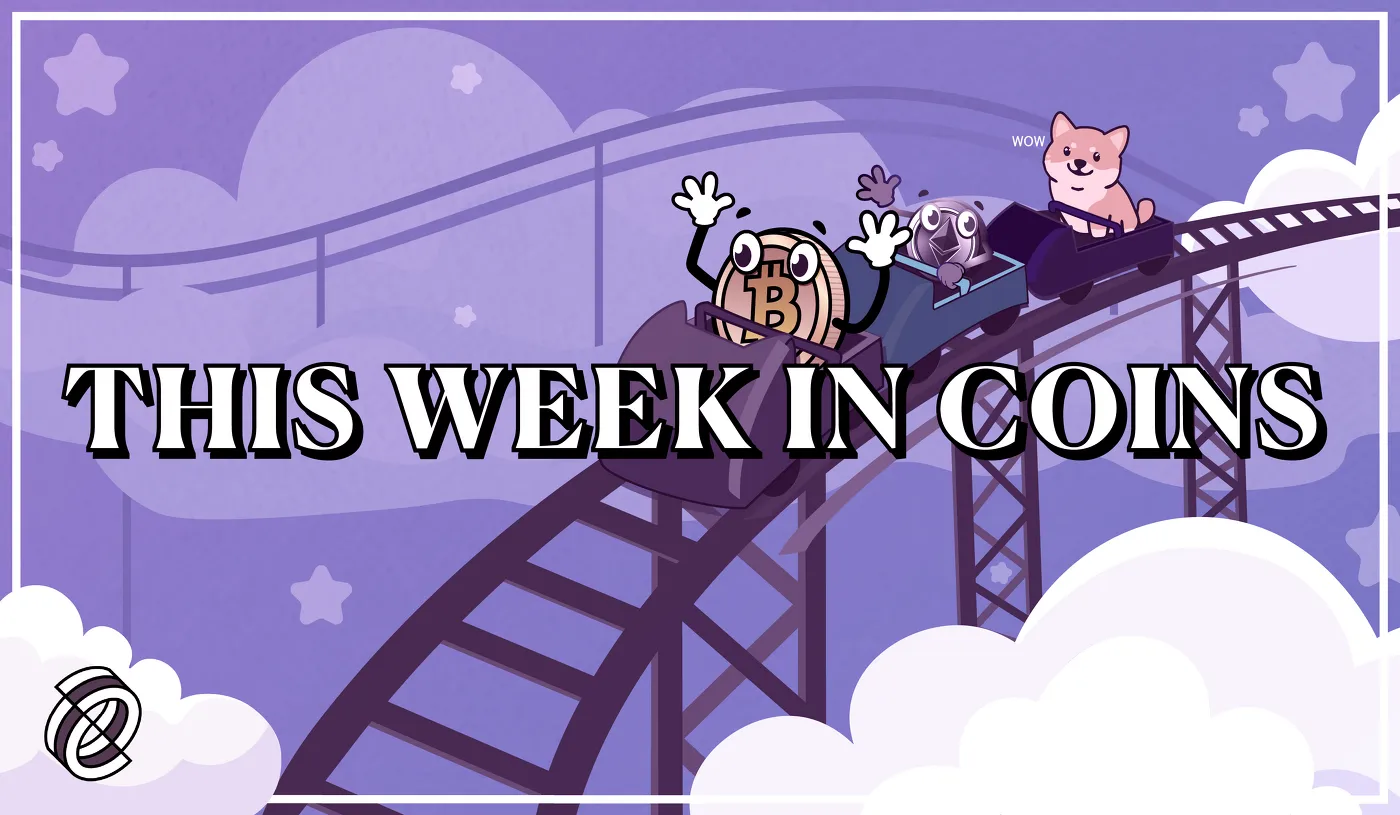 For the first time in many weeks amid a chilly crypto winter, Bitcoin and Ethereum had a great week.
After dipping below $19,000 at the start of the week, Bitcoin then enjoyed a steady 7.3% recovery over the last seven days and trades for $21,236 at the time of writing, according to CoinMarketCap.
Ethereum, the second-largest cryptocurrency by market cap, rallied harder just days before the Ethereum merge event to proof of stake. It shot up 10.9% over the week and is currently worth $1,726.
Several so-called "Ethereum killers," aka layer-1 blockchains with high-functionality smart contracts, enjoyed notable rallies too: Cardano (ADA) blew up 9.4% to hit 51 cents, Solana (SOL) grew 11.4% and trades for $35, Avalanche (avax) rose 8% to $20.35, and NEAR Protocol surged 13% to $4.71.
Cosmos (ATOM) ballooned 30% to $15.96. Cosmos is structurally different to Ethereum in that it's a network of many smaller blockchains but also offers high-functionality smart contracts.
But undoubtedly the biggest mover in the top seventy cryptocurrencies this week was… LUNA, which is up 212% on the week. Yes, that Luna—the ecosystem that collapsed spectacularly in May and went basically to zero. But LUNA is a new coin from the rebooted blockchain, while the original LUNA is now rebranded Luna Classic (LUNC), which also rose 80% this week. Was it a dead cat bounce, or is Terra coming back?
Crypto winter
Despite the market rebound, crypto businesses are still feeling the effects of the ongoing crypto winter. 
On Monday the owner of Brazilian exchange Mercado Bitcoin, 2TM Group, announced a second round of layoffs, cutting 15% of the current workforce. Back in June, the company released 12% of its 750 employees, or about 90 workers, citing "changes in the global financial landscape."
That same day, Poolin, a Beijing-based mining pool that accounts for 10% of the Bitcoin network's hash rate (aka computing power per second), announced it was freezing ETH and BTC balance payouts due to "liquidity issues." 
Also on Monday, the bankruptcy court handling insolvent crypto broker Voyager Digital approved a proposal to return $270 million to affected customers. A court filing the next day confirmed that Voyager will auction its remaining assets next week. Various entities have made proposals and a hearing will be held on September 29 to approve the results. The 22 potentially interested parties haven't been identified, but Sam Bankman-Fried's exchange FTX previously made an offer publicly. This was dismissed as a "low-ball" bid by Voyager's lawyers. 
On Wednesday, a U.S. Bankruptcy Court filing revealed that Vermont state officials have asked for broader powers to investigate Celsius, alleging the insolvent cryptocurrency exchange had artificially inflated the price of its CEL token at the expense of retail investors for the last three years.
"By increasing its Net Position in CEL by hundreds of millions of dollars, Celsius increased and propped up the market price of CEL, thereby artificially inflating the company's CEL holdings on its balance sheet and financial statements," Vermont Assistant General Counsel Ethan McLaughlin said. 
Dispatches from Washington and Westminster 
SEC Chair Gary Gensler said on Thursday at an industry conference that he would support a move by Congress to hand the Commodity Futures Trading Commission (CFTC) the power to "oversee and regulate crypto nonsecurity tokens and related intermediaries."
Gensler added that should Congress give the CFTC prime oversight over crypto, his own federal agency shouldn't be overlooked. He has previously said that Bitcoin is a commodity, not a security, and thus would not fall under SEC jurisdiction. He has resisted giving his view on Ethereum, and many in crypto fear he wants to find a way to bring ETH under SEC control. 
That same day, the White House hinted that U.S. lawmakers and regulators could soon crack down on crypto mining because of its large carbon footprint. 
In a new report, mandated by President Biden's executive order in March, the White House Office of Science and Technology Policy said crypto miners must reduce greenhouse gas emissions, with help from the Environmental Protection Agency (EPA), the Department of Energy (DOE), and other federal agencies. 
Should the industry fail to become greener, "the Administration should explore executive actions, and Congress might consider legislation, to limit or eliminate the use of high energy intensity consensus mechanisms for crypto-asset mining," the report said. 
Across the Atlantic in London, the British parliament had its first crypto debate on Wednesday. The UK wants to "become the country of choice for those looking to create, innovate and build in the crypto space," according to Richard Fuller, the Economic Secretary to the Treasury.
Fuller also stated that "as crypto technologies grow in significance," the new government formed by Liz Truss is "seeking ways to achieve global competitive advantage for the United Kingdom." That sounds… promising?