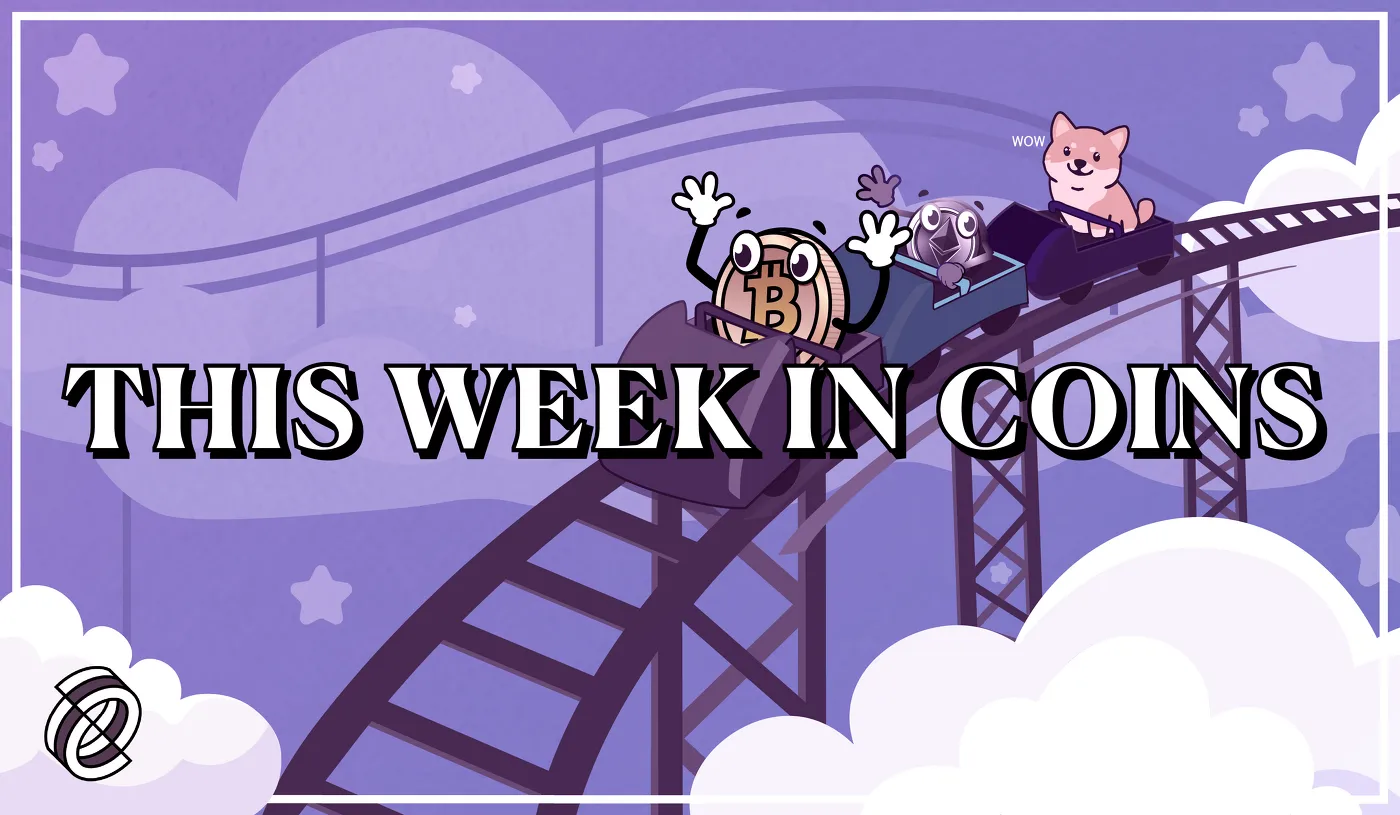 After a very rocky start to the year, crypto price watchers finally saw the start of a promising recovery last week. This week, prices continued to rise. In fact, today's growth alone has been particularly noteworthy: The global crypto market cap climbed 10% in just 24 hours, to hit $1.9 trillion.
The two market leaders posted noteworthy gains this week. Friday, Bitcoin recrossed the $40k threshold, and it sustained that growth well into Saturday. The world's most popular cryptocurrency has grown 8.8% over the last week and currently trades at $41,460.
But Bitcoin's growth has been overshadowed by Ethereum, which grew 16% this week and trades at $3,015. 
In fact, all top 30 cryptocurrencies (excluding stablecoins) are up this week, except for Fantom, which lost 0.6% and trades at $2.16.
The biggest successes of the week are: Solana, up 17% to $115; Polkadot, up 15% to $21.60; Avalanche, up 10% to $78.36; Litecoin, up 10% to $121.95; Near Protocol, up 18% to $13.29; and Decentraland, up a whopping 26% to $2.99. 
News of the week
On Monday, the International Monetary Fund's financial counselor, Tobias Adrian, warned of creeping 'cryptoization,' his term for cryptocurrency crossing over into the financial mainstream. The senior official said "capital flow management measures will need to be fine-tuned."
Adrian highlighted some of the risks we're facing: "Crypto is being used to take money out of countries that are regarded as unstable [by some external investors]." 
Adrian also noted that Bitcoin is now showing a strong correlation with traditional financial markets: "The correlation between crypto and equity markets has been trending up strongly. Crypto is now very closely tied to what is happening in equities. We can't just dismiss it."
On the same day, JP Morgan sent a note to investors warning that Bitcoin is still too volatile for mass institutional adoption. Meanwhile, Ethereum, which has enjoyed second place in the market cap table thanks largely to the NFT and DeFi capabilities of its smart contract-enabled blockchain, is facing pressure from competitors like Solana and Terra.
On Tuesday, Indian finance minister Nirmala Sitharaman announced a 30% tax on crypto income with no exemptions or deductions. Investors filing their tax returns won't be able to show losses due to price crashes or theft in order to offset the tax on their profits. 
At the same time, Sitharaman said that the Reserve Bank of India (RBI) will introduce a digital rupee in the next financial year. The minister confirmed that this will be a blockchain-based CBDC, but gave no further details. 
The British government updated the rules on DeFi and staking on Wednesday. Her Majesty's Revenue and Customs (HMRC) confessed that "it is not possible to set out all the circumstances in which a lender/liquidity provider earns a return from their activities and the nature of that return," and offered crypto investors four "guiding principles" to help them fill out their tax returns. (Across the pond, a U.S. lawsuit may have implications for how the Internal Revenue Service taxes staking rewards.)
Finally, Meta (formerly Facebook) had a tough week. Shares plummeted 21% in pre-market trading on Thursday. CEO Mark Zuckerberg blamed a fall in projected first-quarter earnings on "increasing competition," particularly from TikTok, but the billions Meta has thus far spent in developing its metaverse pivot could also be a major factor in the expected shortfall. 
Meta was also hit by allegations of verbal abuse and sexual harassment during a tech demo for the company's virtual reality metaverse. Add to that the fact that the company's "borderless global currency" Diem is now dead in the water: Meta officially announced it was selling off all of the project's assets and intellectual property to Californian crypto-friendly bank Silvergate.
Still, in spite of, or perhaps because of Meta's bad news, Metaverse-related tokens are surging right now.