In brief
Lost Children of Andromeda is a new Ethereum NFT project based on author Jason Michael Primrose's self-published book series.
The project, backed by BeetsDAO, spans multiple NFT drops, a Discord meta-game, and upcoming "read-to-earn" token rewards.
Author Jason Michael Primrose's "Lost Children of Andromeda" book series tells the story of the not-that-distant future of 2052, wherein natural disasters are destroying the Earth and the doomsday clock predicts just 215 days left for humanity. It's up to so-called Evolutionaries to awaken and quickly master their powers to save civilization.
Now, Primrose has transformed his story into an interactive Ethereum NFT experience, which has two primary purposes. On one end, the project aims to engage readers with interactive storytelling elements, dynamic NFT collectibles, and the ability to help create characters that can be pulled into future novels in the series and multimedia adaptations.
On the other end, Primrose told Decrypt that he envisions the Lost Children of Andromeda community as an ongoing creative workshop of sorts to help encourage emerging artists to pursue their passions. In the same way that the books' characters must find their inner power, he sees an opportunity to help people embrace and elevate their own artistic interests.
It's a large-scale Web3 endeavor from a self-published author who has been building upon this core story idea since he was a child. Ultimately, the Ethereum experiment is part interactive metagame, part creative community, part "read-to-earn" reward model, and part motivational experience based on the author's own journey from idea to execution.
The NFT experience is powered by BeetsDAO, a decentralized autonomous organization (DAO) that began as an NFT collectors' group and has since transformed into an incubator that is funding and helping to build Web3 projects. A DAO is a group of people united by a shared goal or cause, often with a governance token used to vote on the collective's moves.
Primrose and BeetsDAO co-founder Sasha Rosewood spoke to Decrypt about transforming Lost Children of Andromeda into an NFT project, how Web3 can enrich reading experiences, and how they see the project inspiring the next generation of creators.
From words to Web3
The idea behind Lost Children of Andromeda first came when Primrose was a child himself, nearly 30 years ago. Over the years, he's reworked and expanded the premise behind the pre-apocalyptic book series, ultimately self-publishing the series' first book as "205Z: Time and Salvation" in 2021. A pair of Kickstarter crowdfunding campaigns helped bring it to life.
Primrose previously worked with collaborators to envision his fantastical, sci-fi creation via artwork and music, but he was thinking about ways to make it interactive, as well. As the NFT market grew and matured, he saw an opportunity for readers to buy into the story's future, pull them deeper into the fictional world, and possibly even impact later books.
🚨 CYNQUE is the technology to reunite humanity. 🚨

.2222 ETH for Passport Holders
.3333 ETH Public Sale
1,111 CYNQUE Prototypes

Time is Scarce.
Freedom is Delicate.
Power is Key.

Your survival depends on your choices.

The race to unlock CYNQUE begins May 25.

🧵 👇 pic.twitter.com/QLSCBDtXvw

— Lost Children of Andromeda (@LCOA2052) May 24, 2022
"I wanted to pioneer what it could look like for an independent author to exist in this space," Primrose told Decrypt. "And then I thought about NFTs being a really cool way to reward readers for actually participating in the game of reading."
An NFT is a blockchain token used to prove ownership of a unique item, and they often represent digital goods like artwork, profile pictures, sports collectibles, and video game items.
The "game" of Lost Children of Andromeda begins when you enter the Discord community. You're prompted to answer questions about which superpowers you would most like to have—and if the end of the world was indeed nigh, would you work to save yourself, save the world, or save those who cannot save themselves?
It's a personality test of sorts, but also an introduction to the interactive meta-game that's being built around Lost Children of Andromeda. Rather than take the shape of a traditional video game with graphics and controls, it's akin to a choose-your-own-adventure text experience with various missions paired with character building and community interactions.
People who participate in the community can become eligible for a free passport NFT, which provides a discount for buying the Cynque—a key piece of the interactive game going forward.
NFT-powered storytelling
Launched on Wednesday night for passport holders following a scavenger hunt-style game in the Discord server, the Cynque is a visual NFT asset that depicts a wearable device—like a futuristic smartwatch—that serves a role in the game experience.
Each of the 1,111 Cynque Genesis NFTs provides advantages in Lost Children of Andromeda, such as early access to content, plus the unique holographic elements of each influences future features—including how many crypto reward tokens (called QB tokens) a holder can passively earn.
The Cynque NFTs sell for 0.2222 ETH (about $405) to passport holders, and the price will jump to 0.3333 ETH ($610) for the public sale on June 1 after the initial passport mint window. After the Cynque, there will be DNA "Phials," which are 5,555 NFTs that can be burned (or destroyed) in exchange for an Evolutionary character in the world.
Each Evolutionary NFT comes with commercial rights—akin to the Bored Ape Yacht Club—so holders can use and customize their characters as they please in other creative work and projects. There will also be artifact NFTs that can be claimed through the interactive reading experience, while QB tokens can be exchanged for artifacts, character upgrades, and more.
It's a lot. Some might see it as ambitious—or alternately, overwhelming. This may be in part because Lost Children of Andromeda is based on established source material, and has already laid out an extensive Web3 agenda. Many NFT projects begin with the assets themselves (like profile pictures) and then build out a roadmap of plans as they try to sustain demand.
Where does the CYNQUE roadmap take us?

1️⃣ CYNQUE unleashes H-Phials, Alien DNA that awakens Evolutionaries.
2️⃣ CYNQUE accrues QBs, an in-world currency claimable in Phase 2
3️⃣ CYNQUE claims rare artifacts that exist in the LCOA universe. pic.twitter.com/h3aZHqXce9

— Lost Children of Andromeda (@LCOA2052) May 24, 2022
"We're not making it up as we go," BeetsDAO's Rosewood explained. "We're just trying to present it in the most authentic way we can with the least amount of friction, to the people that we think would be interested in it."
Lost Children of Andromeda isn't the first NFT project to promise different types of utility for holders. Other examples include Stoner Cats, an animated series from actress Mila Kunis that limits viewership to NFT holders, as well as Shibuya, a choose-your-own-adventure video platform that lets NFT owners vote on story decisions. Archie Comics will launch NFTs this fall that let owners create characters and story ideas that can end up in comic books.
But even high-profile utility-centric NFTs can struggle to hold value. Stoner Cats NFTs, for example, start at $273 worth of ETH right now on secondary markets—down from a mint price of nearly $800 last July. Ether Cards, billed as NFTs with "superpowers" that provide various benefits to holders, are listed as low as $366 (down from about $500 at mint).
That said, much of the wider NFT market is in turmoil following the recent crypto market crash, and even prices of the most valuable NFT collections have fallen over the past month.
Asked what's going to keep potential participants plugged into the Lost Children of Andromeda experience as they buy and/or earn future NFTs, Primrose pointed to the "actual community members" as a hook. "At the core, what we're empowering is creative expression and exploration of imagination," he said. "How deep you go into that is up to you."
Primrose believes that some people will be compelled by the NFT-enriched reading experience and the ability to help mold a character as part of a budding book and entertainment franchise. Others might get pulled in by the Cynque and other visually rich NFT assets. And others with a creative spark might be drawn in by the prospect of bringing their own vision to life.
Eventually, select community creations will be collected into anthology NFTs that will be sold, sharing profits with the collaborators. And Primrose himself plans to pull the most compelling user-created characters into future main entries in his planned nine-book series, as well as potential entertainment adaptations based on the franchise.
Beets is building
Behind the project is BeetsDAO, which formed in early 2021 around EulerBeats, a generative music NFT project that launched right as NFTs were starting to hit the mainstream. With a DAO structure, a number of interested collectors could pool their crypto funds and collectively purchase more of the NFTs, and then pursue potential business opportunities as a group.
"We started out as a bunch of random guys in a Discord who wanted to buy a nice, cool, shiny object," Rosewood recalled to Decrypt. "We bought some NFTs and then we had a bunch of money still in the treasury. We looked around and said, 'OK, now what?'"
Those who wanted to build in Web3 (rather than just buy) began experimenting within the typical flat DAO structure, but Rosewood said there were "a lot of roadblocks" to getting things done. They collaborated with rapper Snoop Dogg for an NFT project based on the classic Nyan Cat meme in April 2021, but found the DAO approach difficult for pursuing other initiatives.
Ultimately, BeetsDAO shifted into what Rosewood describes as a "hybrid" model for the DAO. They incorporated the business and raised more capital into it, and then Rosewood and co-founder Jordan Garbis created a subsidiary in which they serve as leaders and work to incubate creative projects. (Disclosure: Garbis is an investor in Decrypt.)
Rosewood said that the goal is to "disrupt the creator/audience divide," and that Lost Children of Andromeda is a key example that embodies that collaborative aim with the Web3 spirit. BeetsDAO invested in the project, akin to a seed round in a startup, and then will take a percentage of NFT sales revenue with the option to reinvest as equity in the project.
"We only work with people that we want to be in bed with long-term," he asserted.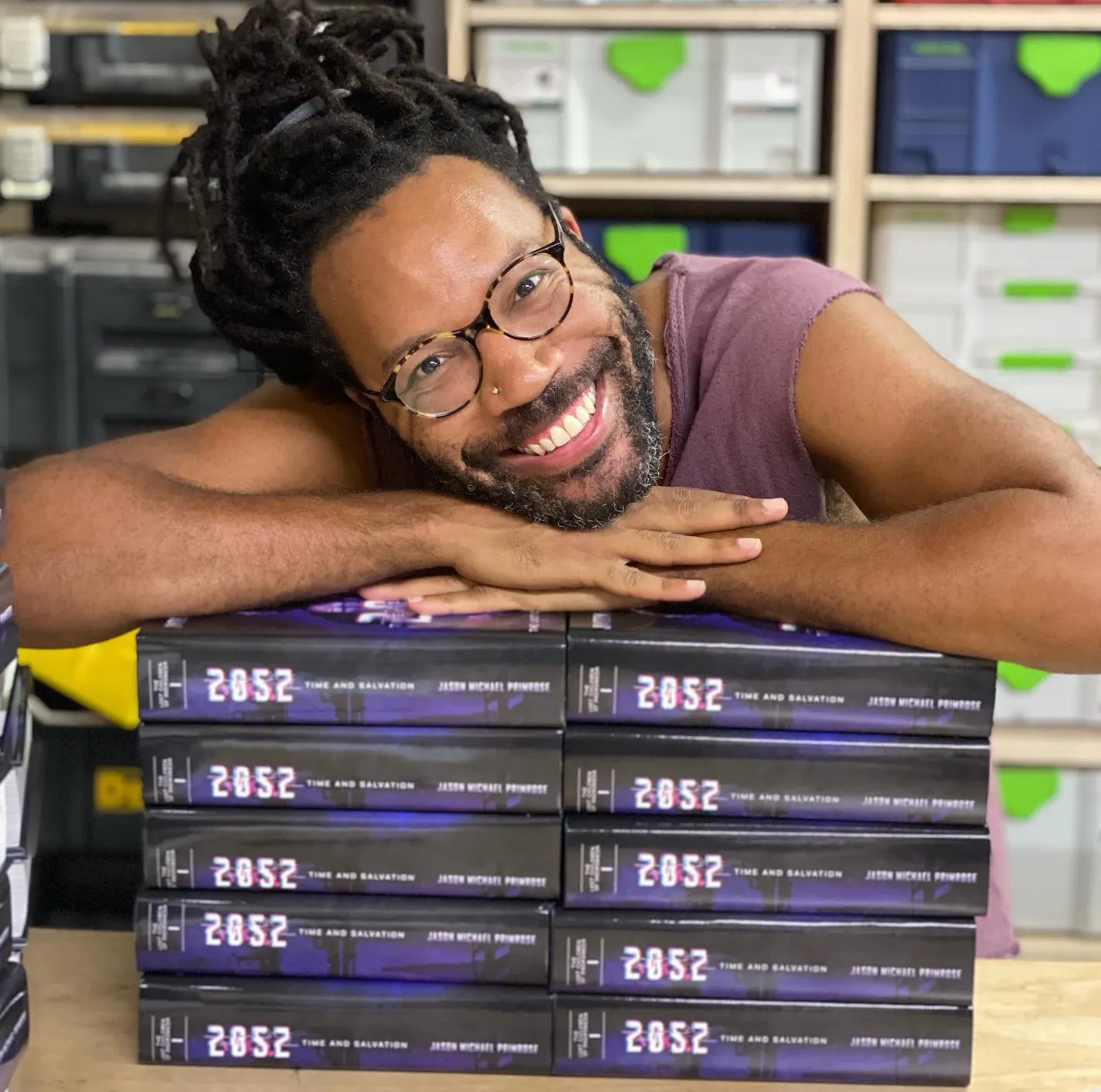 With its connections and capital, BeetsDAO has enlisted notable builders from the Web3 space to help bring Lost Children of Andromeda to life—including advisor Richerd Chan of crypto startup Manifold, which powers various prominent NFT projects, as well as pseudonymous developer Mouse Dev from the Anonymice project.
In addition to BeetsDAO's own internal investment into projects (such as this one), the collective is also spinning up Labs, a public-facing arm focused on encouraging experimentation and accelerating projects without creators signing away equity or IP rights.
"We're going to give projects resources and support. We're going to give them everything they need, and then there will be opportunities for investable projects to potentially take our capital," said Rosewood. "But they don't have to, and if they want to go off and do something else, they're totally welcome to do that."
Creativity in Web3
The NFT project isn't Primrose's first foray into letting supporters influence his work. With his last Kickstarter campaign, he let high-value backers get their name and likeness into the book as minor characters. He's also allowed fans to choose artwork and offer feedback on drafts.
"I surrender my ego to what the people want," he told Decrypt.
For Primrose, this Web3 endeavor is a way to help others achieve their own independent creative visions—but with consistent community support, which he didn't always have early on when writing and publishing his own work. Primrose said he was getting emotional during our interview, recounting his own path as an indie author.
"For a long time, I didn't think it was possible. And Web3 has really created a path," he said of supporting independent creators. "It's possible for other people like me—especially people of color and LGBTQIA+—to have a place where we can thrive, as long as we work together and we're in support of each other's excellence."