Grammy Award-winning musician John Legend wants you to monetize your "vibes."
Our Happy Company—which Legend co-founded—has raised $7.5 million in seed funding. It will use the cash to continue developing new features for its first product, the NFT music platform OurSong, which launched back in February.
Infinity Ventures and Animoca Brands led the funding round. Circle Ventures, Cherubic Ventures, FBG Capital, and others also participated.
NFTs are unique tokens that exist on a blockchain like Ethereum or Solana and signify ownership over an asset, such as a song or a piece of digital art.
OurSong is currently live as a mobile app for iOS and Android and enables users to easily create their own static image, video, or music NFTs or buy others' NFTs, which OurSong calls "Vibes."
According to OurSong's website, the platform currently supports tokens on Ethereum, BNB Chain, and Thundercore.
While minting NFTs the "traditional" way via a smart contract may be confusing and cumbersome for the uninitiated, OurSong aims to offer user-friendly minting of Vibes through its mobile app. But it also holds custody so that users don't have to rely on a cryptocurrency wallet like MetaMask. OurSong keeps all currencies and Vibes in its app-based wallet, but users can withdraw Vibes to their MetaMask or other crypto wallet if desired.
OurSong uses Circle's stablecoin USDC as a mobile payment option in addition to accepting fiat credit and debit cards. In order to purchase a Vibe, users must deposit either fiat or USDC into their account on the OurSong app and then convert that into the platform's currency, OurSong Dollars (OSD).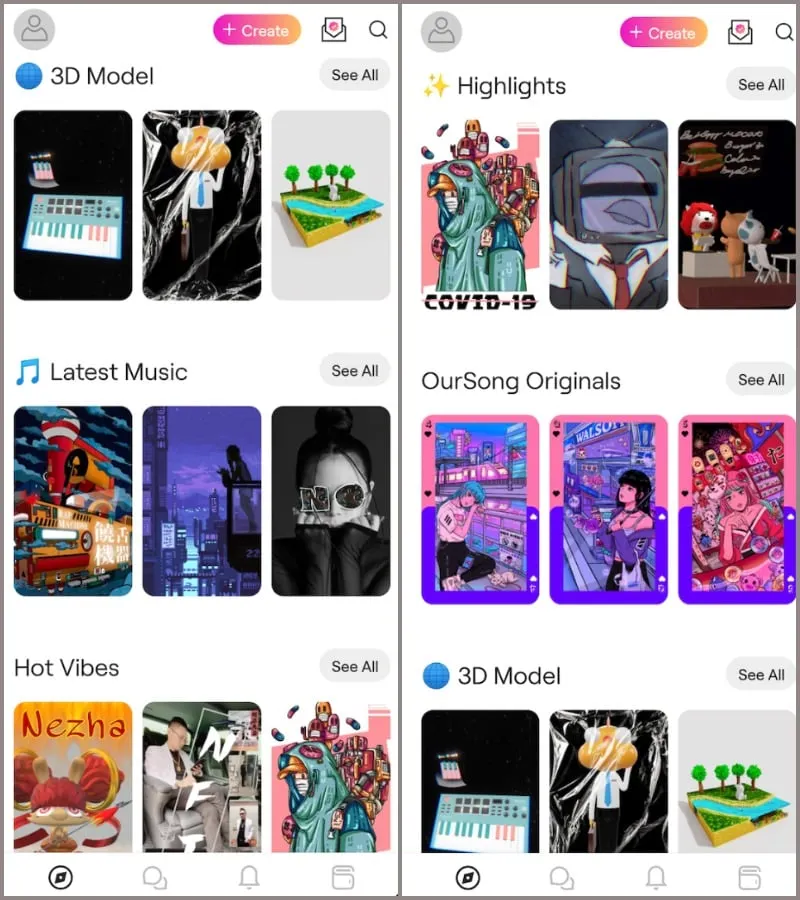 Legend is all-in on the platform, acting as Our Happy Company's chief impact officer as well as co-founder. But Our Happy Company boasts many other co-founders as well—eight, to be exact, including Facebook alum Ken Cheung and Twitch co-founder Kevin Lin.
Chris Lin of Taiwanese music streaming service KKBOX is Our Happy Company's CEO. "We're focused on democratizing NFTs for the masses," he said in a statement. 
Animoca Brands Co-Founder and Executive Chairman Yat Siu sees Our Happy Company as an important part of the Web3 creator economy.
"Our goal at Animoca Brands is to seek out and support the companies that are building the open metaverse," Siu said in a statement, referring to the catch-all term for digital, immersive worlds that often incorporate virtual reality or augmented reality elements.
"One of the fundamental requirements of the open metaverse is that it must provide a more equitable system for creators. That's why we are proud to support Our Happy Company and its mission to elevate artists, musicians, and all creators to greater levels of individual success."