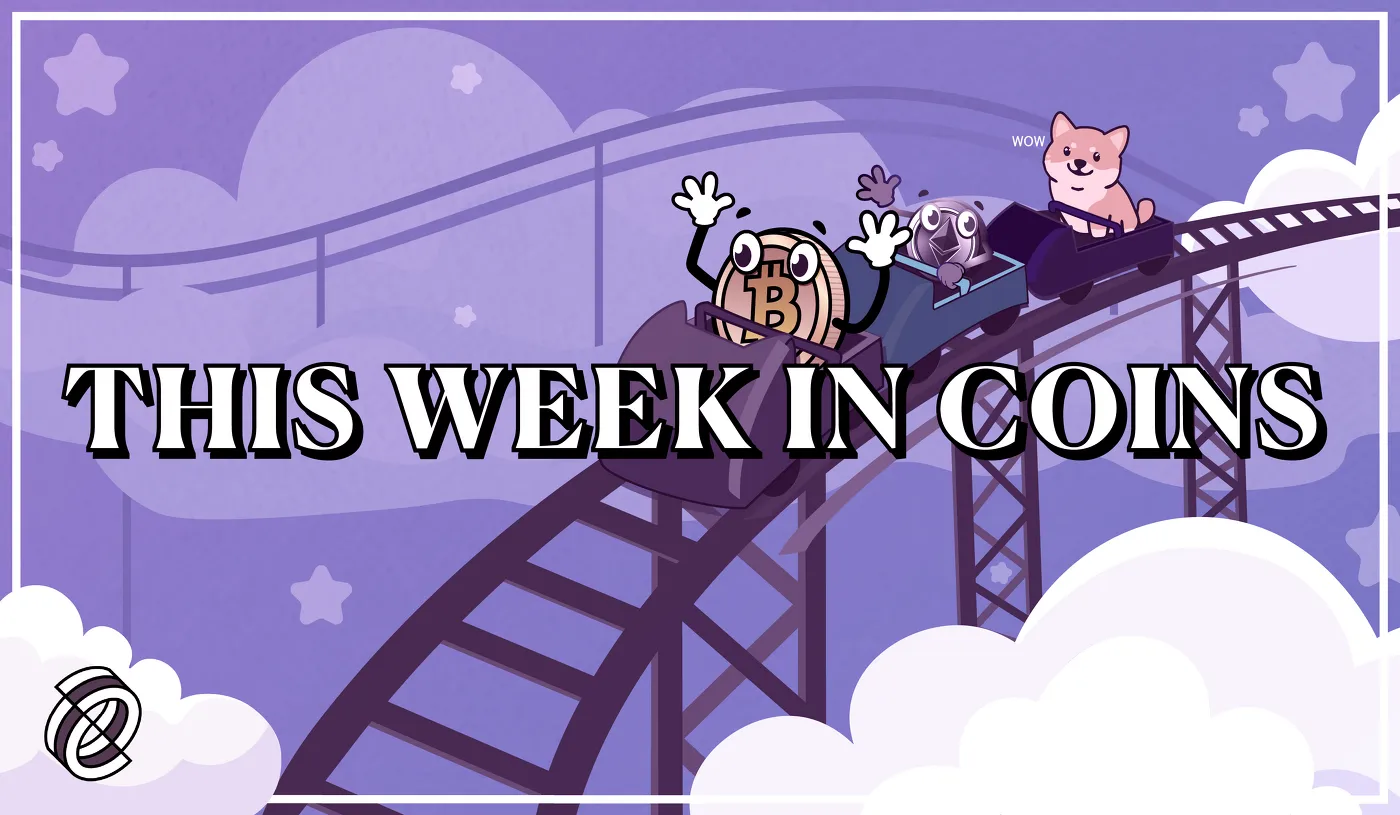 Ethereum is down bad after merge week. The long-anticipated transition to a proof-of-stake network happened on Thursday as planned. Once it did, Ethereum (ETH) dipped 8% to under $1,500, and kept falling further. 
ETH begins the weekend at $1,424, down 17% over the last seven days. It took the biggest losses among the top thirty cryptocurrencies by market capitalization this week. 
Market leader Bitcoin (BTC) also sank. It enters Saturday 7% lower than it was last week, hovering at $19,788 at the time of writing. 
After Ethereum, the second biggest losses—of a little over 10%—were posted by Near Protocol (NEAR), which trades at $4.24; Avalanche dropped to $18.06, and Polkadot fell to $6.87, all of which are so-called "Ethereum killers," aka layer-1 blockchains with high-functionality smart contracts. 
Ethereum Classic (ETC) is down 12.6% and trades at $34.27. ETC is based on Ethereum's original ledger, which includes an infamous $55 million DAO hack that was wiped from Ethereum by vote. 
Every top thirty cryptocurrency dipped in the past week except Ripple token XRP, which is up 2%, and Cosmos (ATOM), up 3.5%. Cosmos is structurally different to Ethereum in that it's a network of many smaller blockchains but it also offers high-functionality smart contracts.
Ethereum after the merge
On Thursday, Ethereum completed the long-awaited transition from being a blockchain validated by a proof-of-work consensus mechanism—like the one currently employed by Bitcoin, in which miners with the most computing power generate the most coins—to a much more energy-efficient proof-of-stake algorithm—where miners who stake the most ETH validate the most transactions, and reap the rewards. 
The transition went off without a hitch. A report from the Crypto Carbon Ratings Institute (CCRI)  commissioned by Ethereum-centric software firm ConsenSys claims that Ethereum uses approximately 99.99% less energy after the merge. If the number is true, the upgrade has even slightly exceeded Ethereum's projections.
However, the merge has also resulted in a more centralized Ethereum. According to Martin Köppelmann, co-founder of DeFi platform Gnosis, Coinbase and liquidity staking pool Lido Finance together account for 42% of post-merge Ethereum validators, and the top seven entities control more than two thirds of the stake used to validate transactions.
Dispatches from Washington
The crypto news out of Washington wasn't encouraging either, though it's unclear whether that contributed to the price declines.
On Thursday, during an oversight hearing by the Senate Banking Committee, Republican Senator Pat Toomey grilled SEC Chair Gary Gensler over the regulator's role in defining rules for crypto.
Toomey said the SEC failed to help investors when Celsius and Voyager crashed and went bankrupt earlier this year. Both lenders were promising customers high returns on their crypto deposits. 
Gensler responded by saying that many companies have not directly communicated with the SEC over listing and selling tokens, and need to come forward and do so. He also said it was important to have "one cop on the beat" regulating cryptocurrency.
Following a Congressional Hearing on Thursday, the Wall Street Journal reported that Gensler said proof-of-stake cryptocurrencies, which allow holders to passively earn returns through staking, could be classified as securities: "from the coin's perspective…that's another indication that under the SEC's "Howey test," the investing public is anticipating profits based on the efforts of others.