In brief
Director Spike Lee will release a series of Ethereum NFTs based on his appearance as Mars Blackmon in "She's Gotta Have It."
Lee spoke with Decrypt about how the project will help fund young filmmakers and let NFT holders vote on which projects are made.
Legendary filmmaker Spike Lee is the latest veteran director to make the leap into the NFT space with an upcoming collection of Ethereum artwork based on stills from his 1986 feature, "She's Gotta Have It."
Like Quentin Tarantino and Kevin Smith, the "Do the Right Thing" writer and director is exploring the potential to use his own IP in the Web3 space. In this case, he's doing so through a new filmmaking platform called The Visible Project, which will support young directors and let NFT holders vote on which films get funded.
Lee appeared at Gary Vaynerchuk's VeeCon conference in Minneapolis on Friday to discuss the initiative, and then spoke with Decrypt after his onstage interview.
The Visible Project will release 3,945 Ethereum NFTs featuring still images of Lee portraying the character Mars Blackmon in "She's Gotta Have It." Lee went on to appear as Blackmon in a series of Nike commercials, most notably with Michael Jordan, and Lee recently directed and appeared as Blackmon in a short film to mark Nike's 50th anniversary.
Each NFT image was rendered from the original 35mm print of the film, plus they feature generative effects, frames, and other details to make each one visually distinct from the rest. They're set to launch this summer, although final details have yet to be confirmed.
Onstage, Lee told VaynerNFT president Avery Akkineni that his adult children Satchel and Jackson introduced him to NFTs, which serve as a proof of ownership for things like digital artwork, collectibles, and more. He's been buying single-edition NFT artwork and interacting with artists since then, as well as doing homework to learn about the space.
"I think that to do anything in this world, to come on successful, you have to do some research to learn about it," Lee told Decrypt. "To just jump into something not knowing anything about it—that's not a wise move."
"Maybe I would have done that in my days of ignorance," he added, noting that he's 65 years old. "But not now!"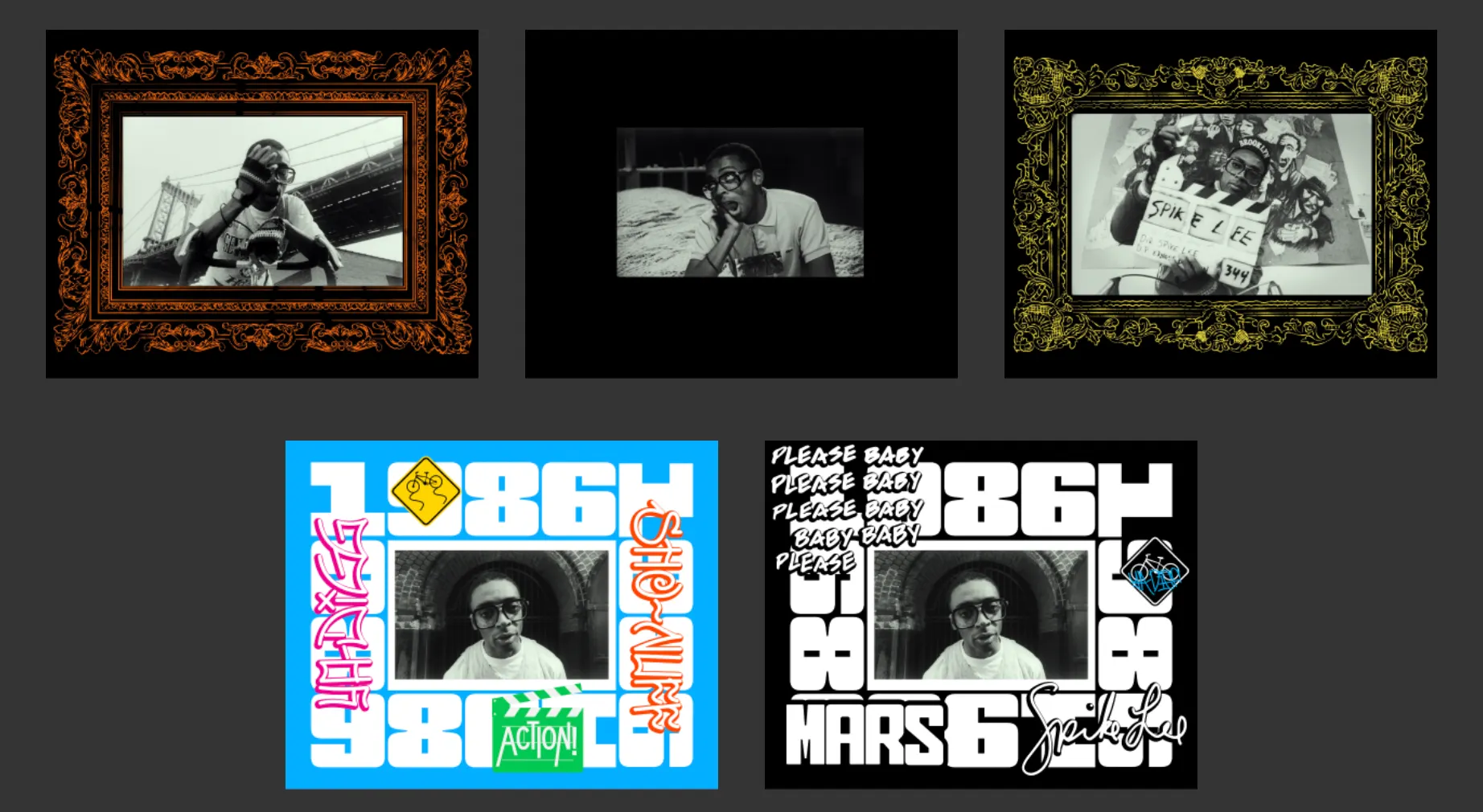 After such a long and acclaimed filmmaking career, Lee told Decrypt that creating NFTs is "something new for me." The Visible Project is powered by Habitat Labs, a Web3 infrastructure startup, and Lee said that they've "put him in the best position to win." He then added, "Now it sounds like sports."
The Visible Project aims to democratize film funding by using NFT drops to raise money, and then allowing token holders to vote on whether or not proposed projects receive funding.
Co-founder Eliot Greene told Decrypt at VeeCon that Lee will mentor filmmakers whose films are funded through The Visible Project, and that they can tap into some of the production resources of Lee's studio, 40 Acres and a Mule Filmworks. The platform also plans to launch an in-person film festival in Brooklyn in spring 2023, along with a virtual version.
"We're creating a decentralized film studio, where we're going to be financing short films directly from emerging creators, and every NFT is a vote," said Greene. "So we're democratizing the Hollywood greenlight process where you get to actually say what content you want to see made."
The Visible Project the latest in a recent string of Web3 initiatives designed to shake up modern filmmaking, ranging from indie creators to beloved veteran directors. Platforms like Roman Coppola's Decentralized Pictures and Mogul Productions similarly let token holders vote on which projects are made, while FF3 uses NFT drops to raise funds for films.
Meanwhile, Shibuya is a platform that lets NFT buyers influence the direction of a film by voting on story decisions. And Kevin Smith's upcoming Killroy Was Here NFTs will let owners create their own films and shorts using the characters from their respective NFTs, and then the "Clerks" director will collaborate with them to release anthology-style sequels.
"The horse is out the barn, as they say," Lee told Decrypt regarding the potential for NFTs to disrupt traditional film financing models.
As for whether he might consider funding his own films via NFTs, Lee said that it would have to be a pretty low-budget independent film. But there's a benefit to pursuing community funding via decentralized Web3 models.
"The win is: you own it," he said. "You own it."