In brief
A new study claims 21 accounts helped pump the multi-billion-dollar EOS fundraise.
The paper found evidence of irregularities in the form of "suspicious trades" during the token offering.
The EOS token sale raised $4.4 billion in 2018, becoming the biggest initial coin offering (ICO) of all time—but also the subject of considerable controversy. 
Now, a new paper, by University of Texas at Austin McCombs School of Business finance professor John Griffin and forensic analysis firm Integra FEC, has unearthed fresh evidence of irregularities in the form of a pattern of "suspicious trades" during the ICO.
Griffin—who previously investigated stablecoin Tether—suggests that these transactions "pumped up" the price of EOS. The inflated price then may have lured unwitting investors to buy into the currency, he alleges in the paper, published on Tuesday.
"It was one of the largest ICOs and had a different mechanism for raising capital," he told Decrypt. The research could have regulatory repercussions, he added. "One should not assume that prices simply represent real supply and real demand. Investors can get hurt." 
EOS was founded by Block.one's chief technology officer Dan Larimer, an early cryptocurrency pioneer, and entrepreneur Brendan Blumer. It's also backed by billionaire investors, including Peter Thiel. 
Last May, Block.one said that the proceeds of the sale will be used, alongside other funding, to launch a cryptocurrency exchange, Bullish. The exchange recently signed a $9 billion deal with a special purpose acquisition company and is planning to go public later this year.
Unusually large purchases of EOS
In his research, Griffin identified 21 crypto addresses that were involved in regular, unusually large purchases of EOS, followed, in rapid succession, by sales of the EOS token—a process he calls recycling.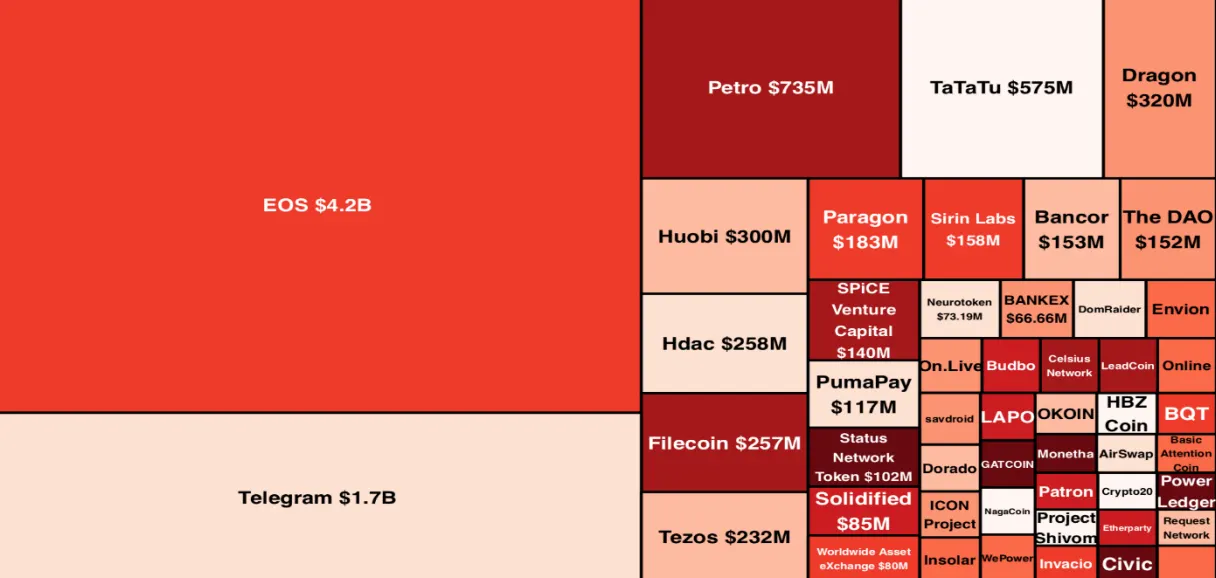 He estimates that a total of $814.6 million was recycled in this way, noting that the actual amount could be much higher. 
Griffin said that he did not receive compensation for his paper, and has no cryptocurrency holdings. 
Block.one responded to the allegations by pointing to a July 2021 report by the lawyers Clifford Chance which states it "found no evidence of any arrangements between Block.one and third parties by which third parties bought tokens on Block.one's behalf." 
The study was commissioned by Block.one in 2019, after allegations that the company purchased its own tokens during the sale.
However, experts including Robert Hockett, a Cornell Law School Professor, who reviewed Griffin's research, have backed his analysis. 
Hockett called it "impeccable" and said that the actions described in Griffin's report could violate U.S. law, which prohibits fraud and manipulative activities, if true. The Securities and Exchange Commission (SEC) and Department of Justice "should definitely be investigating," he told Bloomberg. 
In the SEC's crosshairs? 
The SEC has already fined Block.one $24 million in 2019 for failing to register its ICO. 
Meanwhile, token holders sued Block.one last year, alleging that the company violated securities laws by making "false and misleading statements about EOS, which artificially inflated the prices for the EOS securities and damaged unsuspecting investors." A $27.5 million settlement was reached in the class action in June.
Block.one said the ICO funds (which amounted to more than the three biggest venture funding rounds of 2018 combined) would be used to build tools that would speed the adoption of blockchain technology. 
Yet the EOS platform has failed to live up to its promise. 
The platform was marketed as an Ethereum competitor but has suffered from congestion issues, researchers have questioned the project's claims to be decentralized, and in June 2020, research from VC firm Outlier Ventures suggested a massive exodus of developers from its network. 
The token peaked at $21.54 in April 2018 but is currently trading at about $5.48.