Trevor Lawrence, universally expected to be the No. 1 pick in the 2021 NFL Draft this week, is going crypto.
No, he's not selling an NFT (yet). Lawrence has signed a multi-year, multi-million-dollar endorsement deal with Blockfolio, a crypto portfolio tracking app acquired by crypto exchange FTX last year.
Blockfolio isn't sharing the price tag of the deal, but says it included a "significant signing bonus" paid completely in cryptocurrency, deposited directly into Lawrence's Blockfolio account on Friday evening. Lawrence chose to start his portfolio with Bitcoin (BTC), Ethereum (ETH), and Solana (SOL).
There's also a charitable element to the deal, something important to both Lawrence and FTX CEO Sam Bankman-Fried: the deal will include a $100,000 joint donation to be announced after the NFL Draft.
Lawrence has already signed endorsement deals with Adidas and Gatorade, with many more surely on the way. Blockfolio parent company FTX has just signed a 19-year, $135 million deal to be the naming rights sponsor of the Miami Heat arena, and FTX COO Sina Nader tells Decrypt more sports marketing deals are on the way for the company.
Nader says Lawrence aligning with a crypto company "speaks to increasing awareness and mindshare when it comes to what people are aware of in finance. Once you start to see names like Trevor Lawrence, and prominent people in entertainment, the taboo is officially shattered. People are realizing that crypto is a real thing."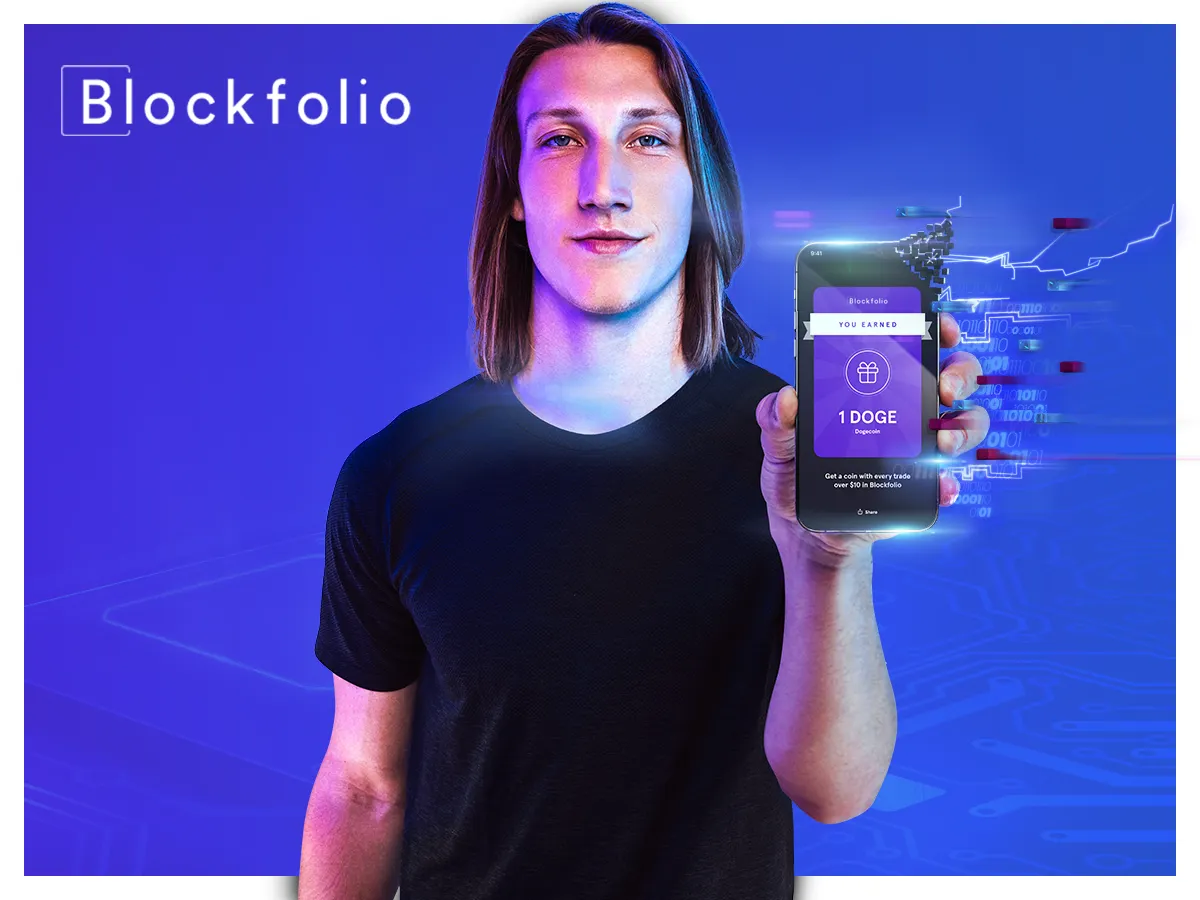 FTX says it is the largest crypto exchange in the world outside of China, with more than $10 billion in average daily volume internationally. (Its global business, FTX.com, does not operate in the U.S., where it has a separate company, FTX.us; Sam Bankman-Fried is CEO of both.)
Despite FTX's size and rapid growth, Nader acknowledges, "Outside of hardcore crypto folks, FTX as a brand is not very well known. We've been quietly off in the corner doing our crypto thing. So we want people to have heard of us, and trust us, so that when they're ready to think about crypto, they think of us."
FTX is hardly the only crypto company jumping into sports marketing. Crypto.com signed a sponsorship with the Montreal Canadiens last month, and the Dallas Mavericks partnered with BitPay to accept Dogecoin for merchandise.
And Trevor Lawrence is hardly the only football player making crypto moves. Tom Brady launched an NFT platform with execs from Apple, Spotify, and DraftKings on board as advisors. Rob Gronkowski, Patrick Mahomes, Vernon Davis, and the Manning brothers all launched their own NFTs (non-fungible tokens). Will a Jacksonville Jaguars signing day NFT be Lawrence's next business move?