In brief
Gronk win four Super Bowls.
Gronk auction off Super Bowl NFTs.
Gronk make more money.
Perhaps this is worth a "Gronk spike."
NFT trading cards minted by four-time Super Bowl champion Rob Gronkowski sold for a combined 830 Ether (worth over $1.6 million) at auction this weekend.
The biggest seller, a 1-of-1 "Career Highlight Refractor Card," sold for 232 ETH, or around $435,000. The most expensive football card ever sold was a Patrick Mahomes signed rookie card for $861,000.
NFTs, short for non-fungible tokens, are blockchain-based digital assets designed to be verifiably unique. They're being used to represent everything from virtual artwork to albums to digital sports highlights to trading cards.
The Championship Series NFT trading cards released by the Tampa Bay Buccaneers tight end came in five designs. Each one commemorated one of Gronkowski's four Super Bowl wins, plus the final career highlight card. In total, 349 total cards sold: 87 editions of each Super Bowl card (a nod to Gronkowski's jersey number), plus the highlight card that aggregated all the images on the other four designs.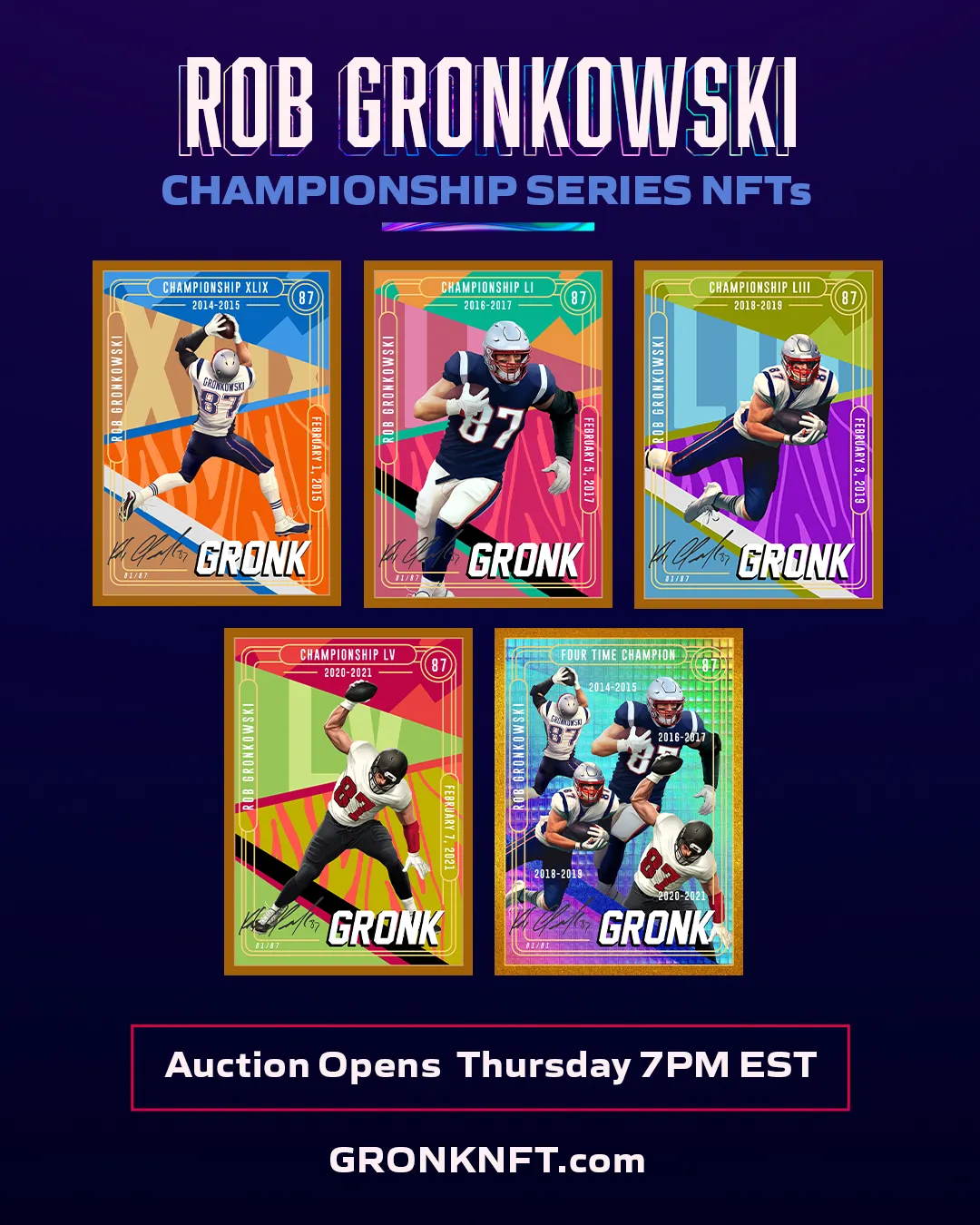 The auction ran from Thursday through Saturday on OpenSea Drops, the NFT marketplace's new program for big-name creators. This was the third OpenSea Drops release. The first two were an NFT-based album from rock group Kings of Leon and Shawn Mendes-themed wearables for social media avatars.
To say NFTs are having a moment would be an understatement. Celebrities such as Grimes and Lindsay Lohan have issued them in the last month. An NFT from digital artist Beeple sold for $69.3 million at auction last week.
Gronkowski is one of the first professional athletes to issue NFTs. He won't be the last.
Kansas City Chiefs quarterback Patrick Mahomes just announced on Friday he would be selling a "Museum of Mahomes" NFT series on MakersPlace beginning on March 17.
Mahomes lost to Gronk's Bucs in Super Bowl LV last month. Let's see if he can beat Gronk on blockchain.