It so nearly didn't happen. Even though Jae Kwon loves a technical challenge, in 2013 he was ready to give up on his mission to build an alternative to Bitcoin's energy-guzzling proof of work consensus mechanism and had begun to work on a cryptocurrency exchange. But then a serendipitous discovery turned things around—and not just for him.
Kwon is now CEO and cofounder of Tendermint, which was the first company to introduce byzantine-fault tolerant (BFT) algorithms into the blockchain space. He told Decrypt, on a recent call from New York city, that it was the fortuitous discovery of some 100 half-forgotten papers, tucked away behind a paywall, that changed everything.
The academic papers, which dated back to 1988, dealt with research on classical BFT and described all the components needed to build an alternative to proof-of-work, a proof-of-stake system.
Five years of hard work later and that system is now at the heart of one of the biggest, brightest projects in the crypto space, Cosmos—a decentralized network of independent parallel blockchains.
"You can think of Tendermint as analogous to an operating system, like Windows or Apple OS X," says Kwon, describing the consensus algorithm the company created. By comparison, Cosmos, is more like the Web, but for interconnecting blockchains. "Cosmos is about creating a network of distributed computers, or blockchains and enabling [them] to interconnect and communicate to create a foundation for a scalable token economy."
The network launched, with a great deal of aplomb but relatively little fanfare, in March. It has its detractors, but already counts leading exchanges Binance and DEX among those building on it. Other participants include Terra, which is building an e-commerce platform and stable coin, and Lino, a distributed version of YouTube.
Kwon says there's much more to come. And soon.
The Cosmos vision
"The vision of Cosmos is to empower people to create their own digital decentralized communities based on your own blockchain," says Kwon.
Strictly speaking then, Cosmos is not one blockchain but rather many parallel chains; a scalable foundation and unified token protocol that works across them all.
What distinguishes Cosmos from Polkadot, the interoperability project it's most often compared to, is a focus on blockchains retaining their individual sovereignty, which the Tendermint team believes is more secure than a single-sovereignty security model, like Polkadot's.
"It's inevitable that there will be many sovereign blockchains, all with their own rules, their own governance policies and their own missions. And it's necessary to connect them together," says Kwon.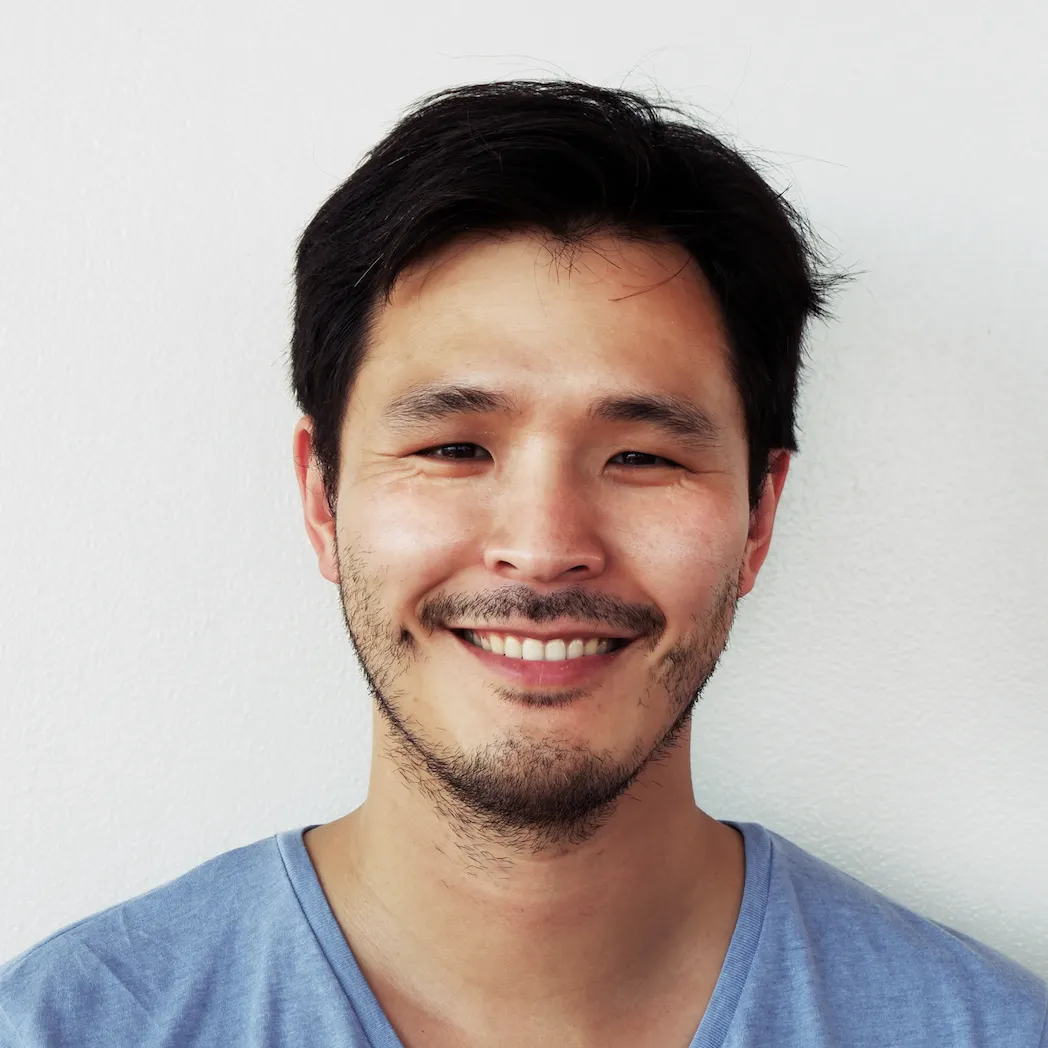 To achieve this ambitious goal, the Cornell alumnus (he majored in computer science) teamed up with accredited BFT researcher, Zarko Milosevic and Tendermint cofounder, Ethan Buchman.
The trio have been working together on Cosmos since 2014 and raised their funding target of $17 million in the first 29 minutes of their 2017 public token sale. "That was quite a surprise," recalls Kwon. However, an ICO wasn't their first choice, and was instead the result of traditional venture capitalists turning their backs. "It taught me that, with a more frictionless system of finance and investment, we can really accelerate the innovation of solutions."
At the height of last year's crypto gold rush, the project's warchest was worth some $1 billion. Cosmos is administered by the Swiss-based Interchain Foundation, the ICF (Kwon, its president, is based in the Bay Area).
Game of Stakes
On March 13, the ICF announced the successful launch of the Cosmos network. It followed extensive testing, including the so-called "Game of Stakes," that saw block validators (the nodes that keep the network secure) subject the test net to all manner of attacks, and generally make sure that everything worked.
But, up to now, the only functional parts of the network have been governance and "staking," using tokens as collateral to make the network more secure, in exchange for token rewards.
Now that the network is up and running, things are about to move much faster. This week, the project completed its "Genesis Ceremony," to choose the network's 100 inaugural validators. That means, in a week or two, the network will be ready to enable transfers of tokens, says Kwon.
And after that, "within a few months," Kwon and his team plan to unleash the third and final stage of their project: the Inter-Blockchain Communication (IBC) protocol, which will allow any blockchain using the Cosmos SDK—a framework for developing your own blockchain application—to easily connect to the Cosmos hub. (You can build on other frameworks, like Lotion, as well, notes Kwon.)
To date, the maturity and the ease of development of the platform has attracted partners, such as Binance and Lino, says Kwon. But the team has now actively begun to seek partnerships and "develop particular verticals, to get that network effect started—connecting many blockchains together, as well as bridging to mainet Ethereum."
Safety and "liveness"
Some observers say that Cosmos is the biggest competitive threat facing Ethereum the world's largest blockchain project, which hosts  thousands of dapps and millions of smart contracts.
But Kwon denies that the two projects are in competition. He says that, unlike Ethereum, Cosmos will not enable people to upload their smart contacts onto the hub and has no virtual machine. "Rather, you can deploy your own blockchain and then you connect that blockchain to the Cosmos hub and, in your blockchain, which can be written in any language, you would implement your own application logic or virtual machine."
Cosmos is the first project which is poised to actually help us move to a multi-chain, interconnected worldview.
However, Ethereum co-founder, Joe Lubin has questioned the efficacy of the Cosmos hub as a so-called "base trust layer." Cosmos, he argues, has a solid team of technologists but, because of their decision to favor safety or consistency over availability and liveness, the entire network would halt in the event of a significant traffic blockage, "freezing every system built on it." Thus he relegates it to a so-called "layer-two solution," that can be linked to the base trust layer when necessary.
Kwon disagrees and points to "fundamental differences about what we believe should be a viable base layer." He's adamant that a BFT-based approach to PoS can "absolutely be a viable base layer for a blockchain or a cryptocurrency." And he defends the team's design decision to err on the side of safety:
"For financial applications, where there's a lot of money involved in transactions, this is a necessary component of a foundation for a new token economy." He adds that the team would rather the network halt until a solution is found and that there are ways to ensure that transactions can continue.
Despite Lubin's reservations, there's much industry excitement around Cosmos and what it's capable of. Casey Kuhlman, co-founder and CEO of blockchain and smart contract software technology company, Monax, believes it's "by far, the most exciting project in the blockchain ecosystem… Cosmos is the first project which is poised to actually help us move to a multi-chain, interconnected worldview."
Problem child
As a facilitator of this zeitgeist, Kwon's credentials are exemplary. His interest in cryptocurrencies was sparked because of a "love of complex emergent phenomenon—particularly  distributed systems," coupled with first-hand experience of the consequence of 2008's sharp downturn in the housing market (his family were in the real estate business). And it was the Snowdon revelations which first turned him onto cryptography.
Born in Korea, his upbringing was dominated by an emphasis on educational performance, and a program of rigorous extra curricular activity known as hagwon.
He says he's now grateful to his parents for the emphasis they placed on his education but, at the time, he rebelled against the onerous work ethic that often sees students cramming late into the night: "I was a problem child. I definitely toned that down quite a bit. And, coming to America, I learned about freedom, liberty, individualism and sovereignty. So all of these combined to make me who I am."
After getting his degree, Kwon worked in Silicon Valley as a programmer and engineer, "dipping my toes in various projects and also spending some time in financial markets with trading stocks and options."
For a time he joined the libertarian movement, but now he says he doesn't subscribe to any ideologies. That said, he's still interested in exploring them and nods towards Kopimism, a faux religion which opposes the monopolization of knowledge, and voluntaryism, the idea of embracing systems that give people choice.
"What excites me about the crypto and open source movement is the idea that we can create better systems through creative disruption. So, yeah, in that sense, I suppose I'm a crypto punk or crypto anarchist. Almost."
But the problem child is no longer a problem. Except maybe for the competition.