Ethereum metaverse game Decentraland has revealed its plans for the AI World Fair, which is set to be hosted in the online sandbox game next week.
Running from October 25-27, The AI World Fair will bring together experts in artificial intelligence, metaverse worlds, and Web3 alongside companies like NVIDIA, Rainbird, and SingularityNET, all of which are utilizing AI technology in various ways.
The first day of the event, "Sci-Fi vs. Sci-Fact," will explore how AI is currently being used, while the second day will look at the positives and negatives of AI technology—including conversations about job displacement, ethical usage, and how data is managed. The third day will focus on future AI developments in gaming, fashion, Web3, and wider society.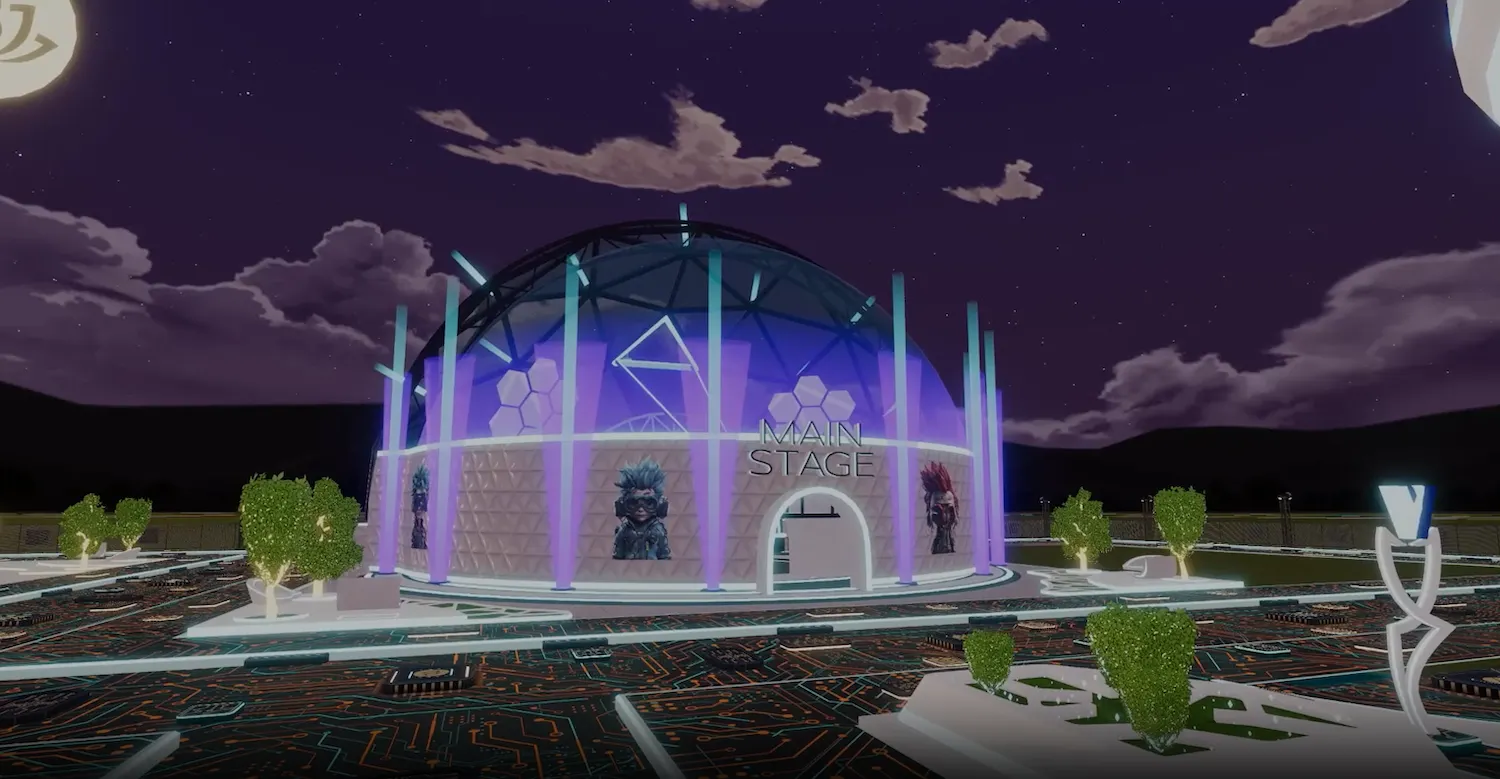 Dr. Ben Goertzel, the creator of Sophia the Robot and the CEO and founder of SingularityNET, will lead a talk on the synergy between AI and virtual worlds—and how he believes that relationship will drive the next phase of development forward.
"The future evolution of virtual worlds and AI may be closely coupled together," Goertzel told Decrypt's GG. "AI is going to be instrumental in the growth of virtual worlds by providing tools for automatically creating structured landscapes, content, and for controlling non-player characters that populate virtual worlds."
"Those virtual worlds are also going to be a great place for AI to run around, play, and then learn," he continued. "It makes it natural to have conversations about AI in a virtual world like Decentraland."
Rather than a straightforward celebration of the technology, Decentrland's AI World Fair will also explore the potential downsides and societal concerns, as noted.
"Every new technology has positive and negative aspects," Goertzel added. "Free and open discussion is important for driving progress forward in a beneficial way."
Yemel Jardi, Executive Director of the Decentraland Foundation and co-founder of Decentraland, will also lead a discussion on how to deploy AI responsibly in such virtual worlds.
"We are writing history right now. Decentraland has been a continuous exploration of what can be done in the Web3 spaces, and now that conversation is kickstarting for AI," Jardi told Decrypt, after the platform launched a trio of AI-powered NPCs this summer.
"We need to talk about the uses of AI now, but also how it could be used in the future," he said. "I don't have all the answers, but getting the point of view of different experts will be super valuable."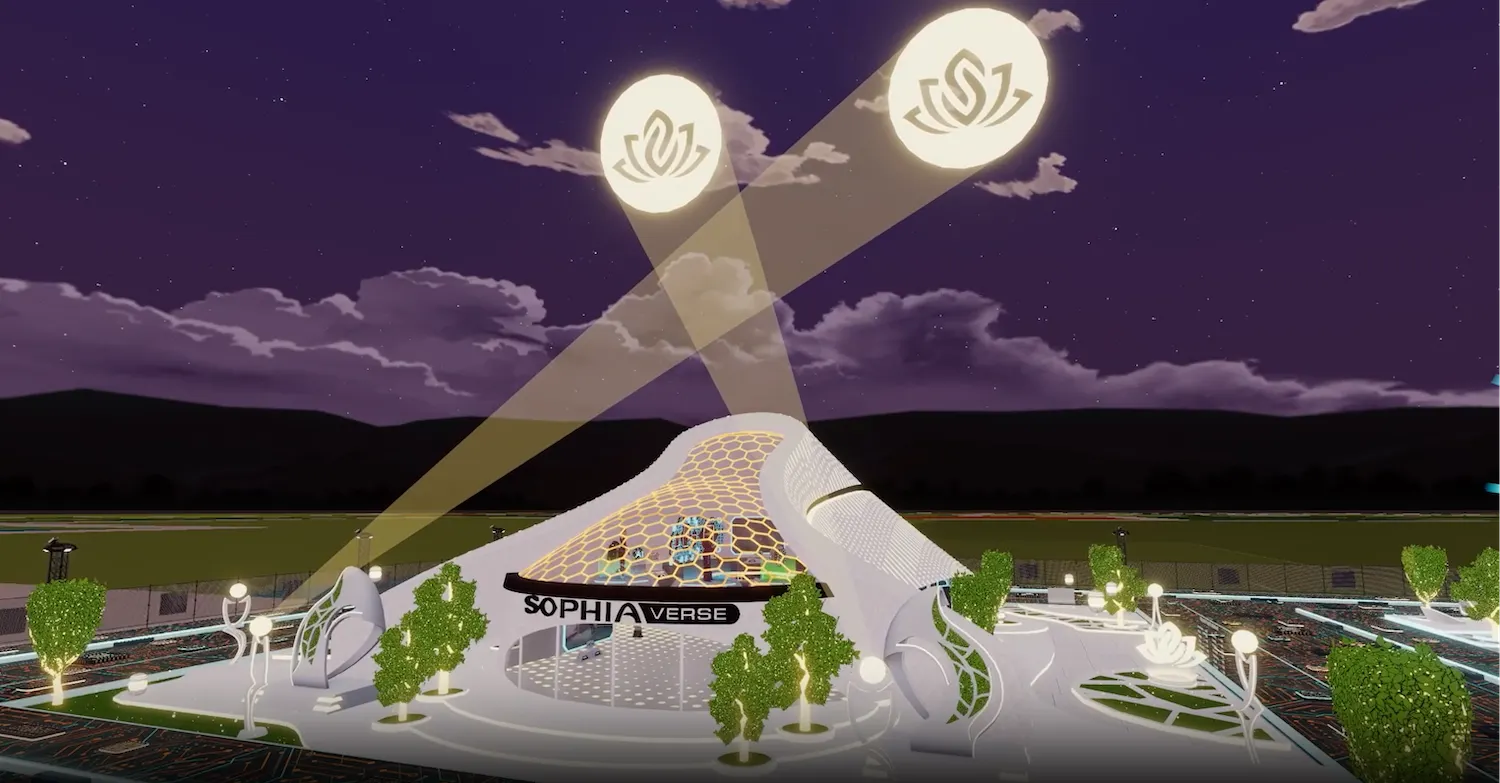 "AI empowers creators, but with that power comes responsibility," he continued, explaining that his talk will address the importance of signposting when a user is interacting with AI-powered tech, and also asking questions about where data comes from and where it's sold. "When AI starts impersonating people or when profit is made from user data, that's when things become risky," he added. 
Elsewhere, Rainbird founders James Dues and Ben Taylor, metaverse thought leader Dr. Jane Thomason, Web3 advisor Diego Borgo, and The Sandbox co-founder and COO Sebastian Borget will also be hosting panels and leading conversations. Featured exhibitors will include Inworld, Rainbird, Singularity.NET, Flippit, Twin Protocol, Powder, and NVIDIA, who will be showing off a range of breaking AI tech.
Along with panels, Decentraland will also host gamified experiences across the three-day event, where users will be able to undertake quests and play games in order to earn NFTs and wearable items for their avatars.
"I think it's important for showing the power of Decentraland as a platform to host these kinds of events," said Jardi. "It's about educating people, but it's not just about the panels. It's about what people can do in between sessions. We want to drive interaction and conversation." 
Decentraland's recently published roadmap for 2024 suggests the platform wants to host one three-day event a month, with each one focusing on a different theme—including travel, wellness, and fashion.
"It's a vehicle not only for industry players to show off what they're doing, but also for our community of creators to build around the topic," said Jardi, who believes these important, educational conversations should be as accessible as possible.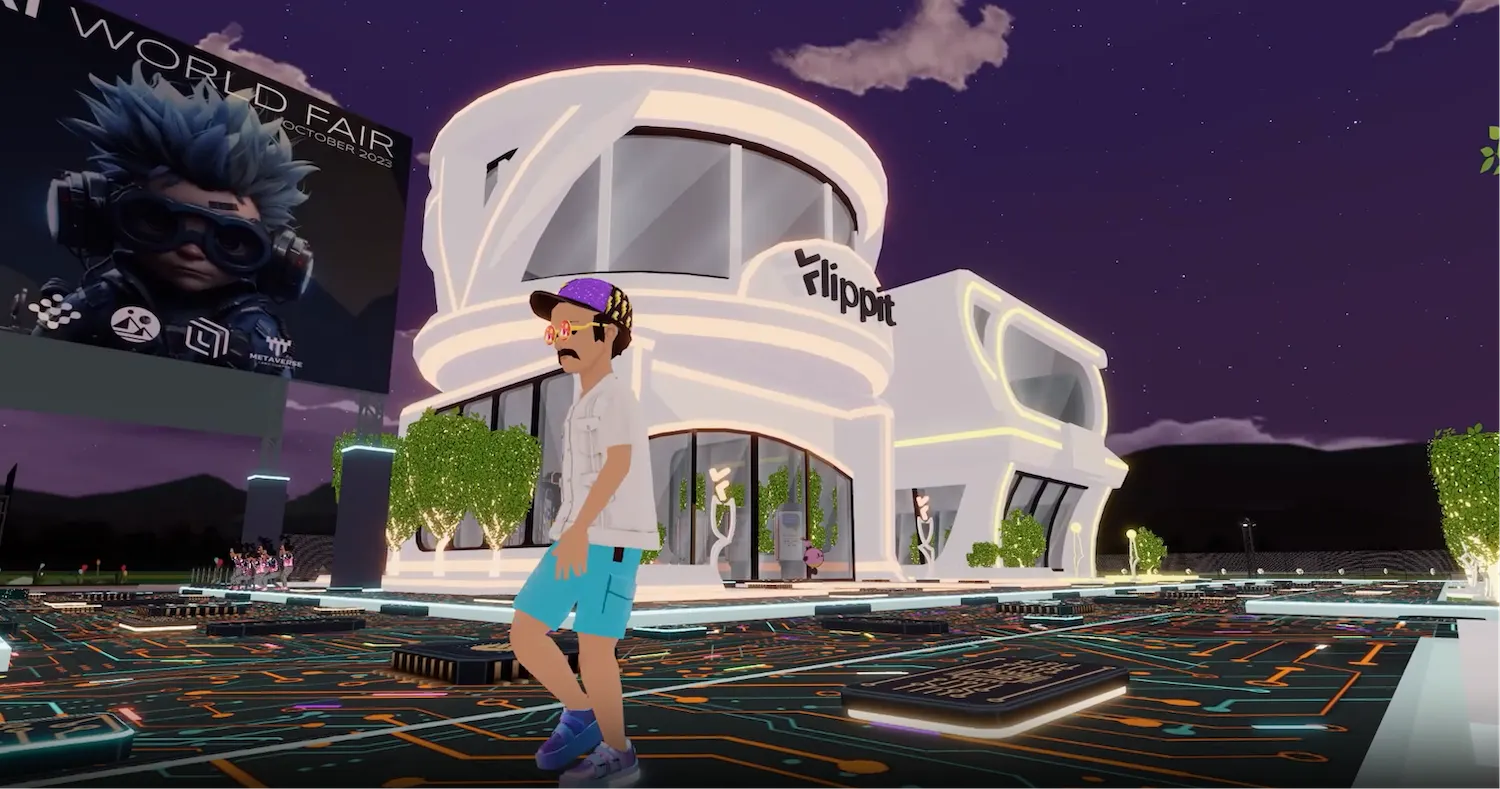 The AI World Fair event was created by Decentraland, The Metaverse Land Company, and Web3 development company Verse Digital. Verse previously worked with jewelry store chain Ben Bridge during Decentraland's Metaverse Fashion Week in March.
"We're fascinated by the intersection of AI and the Web3 ecosystem, and so we've spent the last five months working with brands to integrate their technology into the Decentraland infrastructure and our game mechanics," said Verse Digital founder and CEO Justin Edwards. "It's been an eye-opening journey, and I think visitors to the event are in for a real treat." 
The AI World Fair comes as companies like Google, Meta, Getty and Microsoft have all confirmed AI-powered upgrades in recent weeks, while conversations about the harm of AI have been at the center of things like the Hollywood Writers Strike. 
"I think we're all yet to form an opinion about AI in some ways, because AI is developing so fast and no one really knows what's coming next," explained Goertzel. "Through the course of this year though, it's become clear to everyone that AI is real technology—which is here to stay and is going to be transformative across pretty much all parts of human endeavor. An event like the World Fair is hugely important in helping educate people about what's possible with AI."
Edited by Andrew Hayward