The crypto world is waiting for high-quality, breakout games to showcase the benefits of blockchain. Could the answer be to take an almost-there Web2 game and give it a Web3 twist?
That's what Immutable Games is trying. Today, the game publisher and company behind Ethereum scaling network Immutable X announced that it's working with game studio Bazooka Tango to adapt the 2017 turn-based tactical collectible card game Shardbound into a blockchain game.
Shardbound players must use virtual cards to battle each other in a 3D arena, offering gameplay that's something like Blizzard's Hearthstone with elements of Riot Games' Teamfight Tactics. The game was originally funded via a Kickstarter crowdfunding campaign, but only received an incomplete "Early Access" release.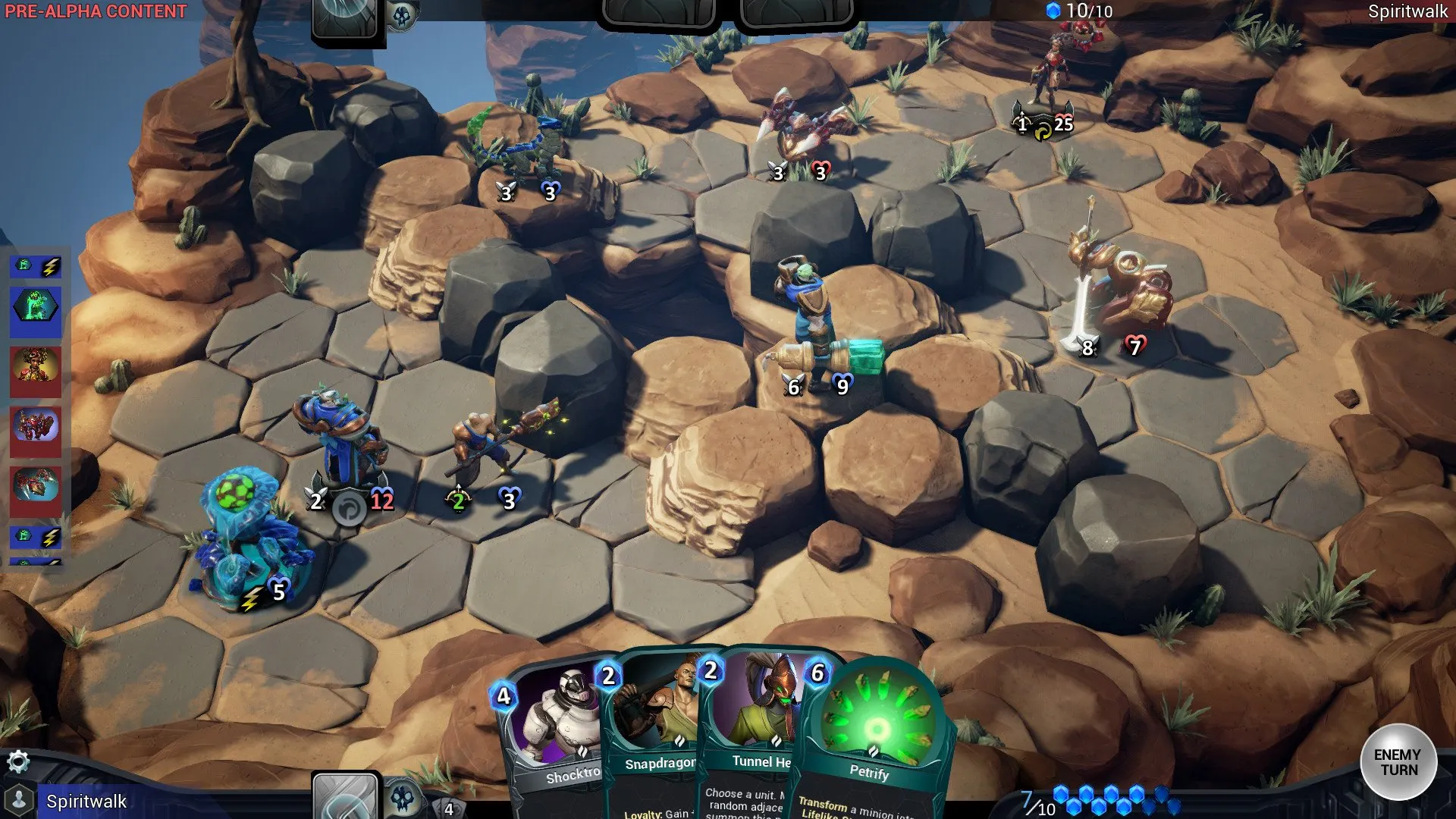 Bazooka Tango founder and CEO Bo Daly told Decrypt that he had followed Shardbound's development since its inception, and is thrilled to be developing a revitalized, more complete iteration of the game with new Web3 elements.
"It's a game that we think is deeply strategic, it's great for competition, and really kind of built with streaming and community in mind," said Daly, who previously worked on games like Vainglory and Red Dead Redemption. "We think of Shardbound as a world with a thousand stories." 
Finishing the job
Like many indie games, funding was a challenge for Shardbound's original development team, Spiritwalk Games, Daly shared (Reddit users also reported that the studio had shut down due to a lack of funds). Some elements of the fantasy game were even released unfinished. 
"There's missing art all over the place," Daly said of Shardbound. "Fundamentally, I think there was maybe a little bit of a business problem."
The original Shardbound game was released on the Steam store, which does not allow NFT games on its platform. The game received plenty of positive reviews and has a 76% positive user rating on Steam. However, it's now what many gamers would call a "dead game," meaning it has very few remaining active players.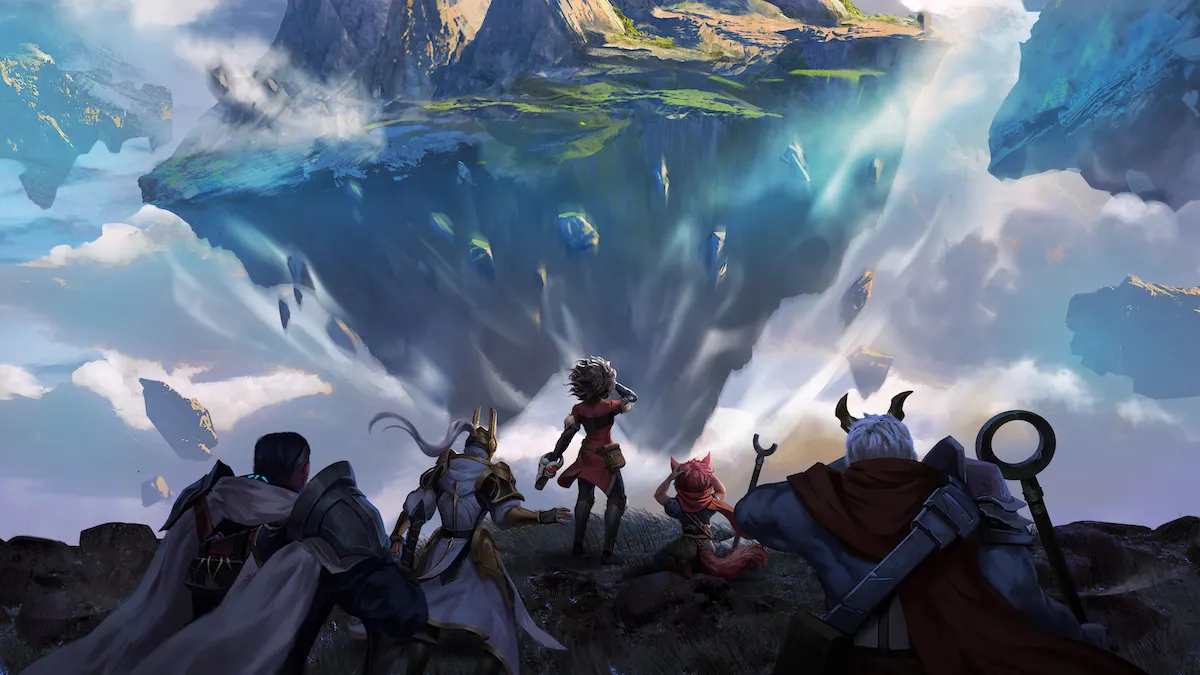 Analytics from data tracker Steam DB show that the game peaked at 750 concurrent players six years ago. But that initial spurt of interest died down relatively quickly, and Shardbound now barely sees one concurrent player a week.  
When asked about Shardbound's struggle to retain an audience, Daly said he wasn't sure of the exact number of total players, but believes that the total number of game accounts created was "in the hundreds of thousands." 
The new game
Daly shared that the team hasn't locked down on which platforms the new Web3 iteration of Shardbound will appear, but they hope to leverage the original's PC gaming audience.
Immutable and Bazooka Tango also aren't sure where the new game will be downloadable yet, but Immutable VP of Game Partnerships Jennifer Poulson told Decrypt in an interview that both Steam and the NFT-friendly Epic Games Store are being considered.
"Steam hasn't necessarily made really clear guidelines about what they're willing to do," Poulson said of the possibility of bringing the new Shardbound to the marketplace.
Steam parent company Valve did not respond to Decrypt's request for an updated comment on its current stance on allowing NFTs or Web3 games.
Immutable support
Shardbound is the first external game on Immutable's network where Immutable itself will be "hands-on" with the game's development, meaning the firm will provide "end-to-end Web3 gaming strategy and execution," according to a statement.
It will also be among the first games to exist on the newly-announced Immutable zkEVM network built on Polygon's open-source zkEVM tech. In simple terms, this means that Shardbound's NFT transactions will occur on an Ethereum-compatible network where purchases can be bundled for faster processing and low fees.
"We looked at literally hundreds of games and playtested hundreds of games," said Poulson, who previously worked at Riot Games and Bandai Namco, of how the team chose Shardbound to try and bring back to life.
Poulson explained that Immutable sees so much potential in Shardbound because what was finished was "beautiful and well-made." She also said that Shardbound's genre as a digital card-based game makes it especially well-suited for Web3 integrations like NFTs, where players can own the assets they use in matches.
"It was a game that resonated with us instantly as we were playtesting a bunch, and we could see that there was a ton of care that went into developing it," she added.
Casting a spell
Shardbound's new co-developers don't want it to feel like a first-generation blockchain game—they want to capture the mainstream gaming audience unfamiliar with crypto.
"I don't think that the technology is the most interesting talking point, though the technology is quite phenomenal," Bazooka's CTO and CPO Stephan Sherman told Decrypt. "What it really comes down to is the players' experiences and whether or not we're providing experiences for players that are really resonant."
Sherman said that Bazooka has been tracking the history of Web3 games so far and sees further evolution on the horizon. That tracks with what Polygon Labs President Ryan Wyatt told Decrypt about the Immutable zkEVM launch—that he believes fun, appealing games with Web3 elements are just around the corner.
"We look at a lot of games that have come in generation one, generation two of Web3 that have done some incredible experiments there. It's been quite a petri dish," Sherman said. 
As Bazooka and Immutable attempt to work magic on Shardbound and bring the once-promising game back from the dead, Daly and his team are keeping the bigger picture in mind.
"The big opportunity here is to not necessarily just sort of look at the current state of Web2 games and look to try to 'plus it' a little bit," Daly said. "The lens that we really want to look at is: How do we best serve that wholly untapped audience and magnify the scale of gaming and Web3 by a hundred-fold?"