Japanese sportswear manufacturer ASICS announced today the launch of the ASICS X SOLANA UI Collection. The new line of kicks features custom-made, limited-run GT-2000 11 running shoes that also give owners a chance to win a limited edition ASICS x STEPN GT-2000 NFT.
"We see a place for us to help in Web3 and bring products that inspire people to be physically active," ASICS Director of Web3 & Digital Goods Joe Pace told Decrypt in an interview. "For us, it's just a different way of telling stories about our products and getting specific communities excited about them."
Pace says ASICS designed the GT-2000 running shoes for the Web3 community but that it is also something anyone in the world could use "in balance with physical activity."
According to ASICS, The GT-2000 11 shoes are available for pre-order for a limited five-day period from November 4 – 8. The shoes will sell for $200 using USDC via Solana Pay and are available in two custom designs: "light mode" and "dark mode," with the Solana-inspired design symbolizing the balance between computers and phones with physical activity.
When customers purchase their shoes, they will receive an ASICS Badge NFT. This digital collectible will unlock access to future ASICS rewards and experiences.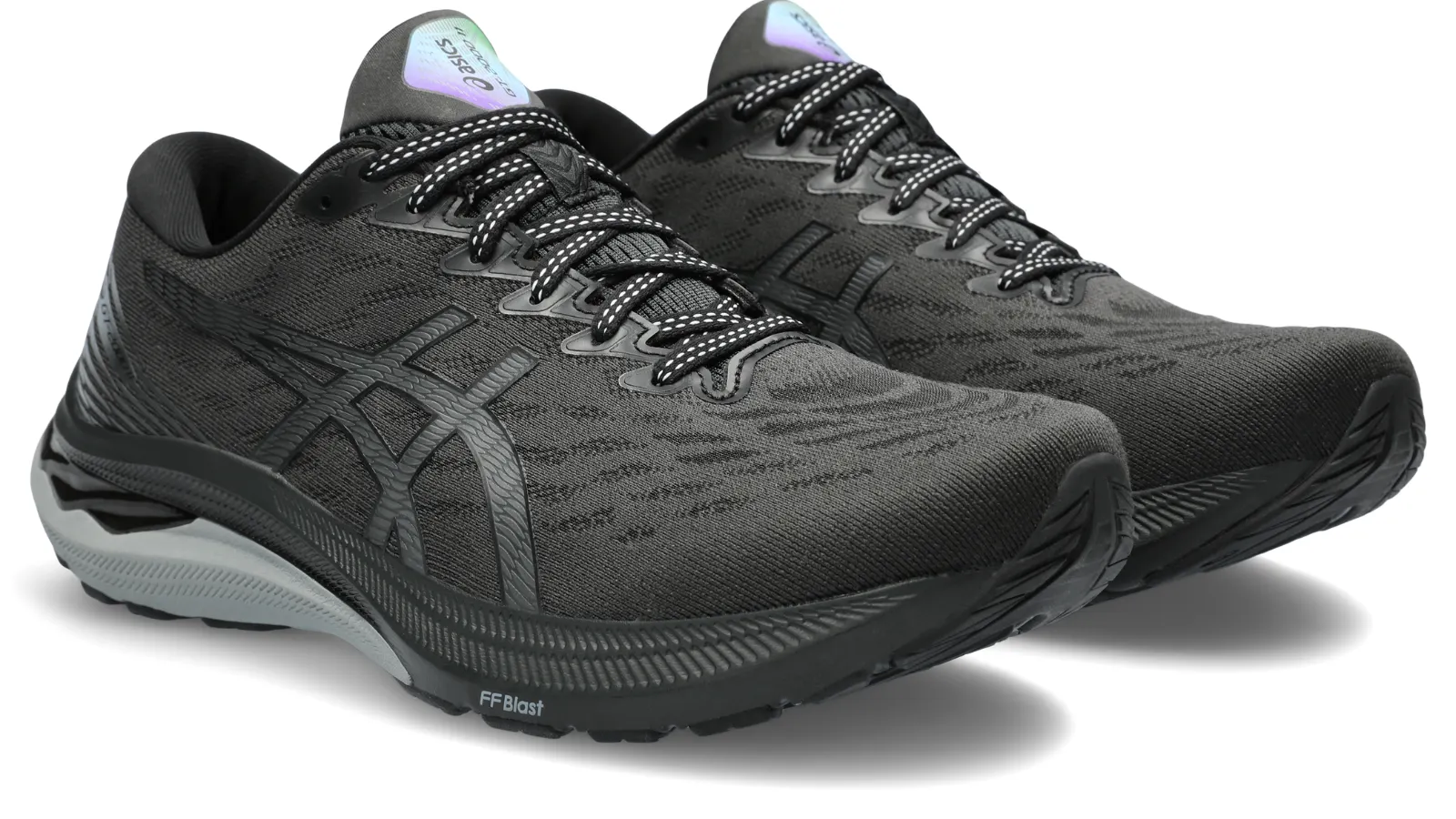 Based in Kobe, Japan, ASICS—short for Anima Sana In Corpore Sano, Latin for "A Sound Mind in a Sound Body,"—was founded in September 1949. ASICS launched its first NFT collection, Sunrise Red, in July 2021.
Pace says that while digital fashion tends towards high-end products, ASICS chose to stay true to its founder's vision and stick to what they are known for: running shoes.
"We've purposely chosen to stay true to ourselves with this project and do what we are known for," he said. "Which is making amazing running shoes, and running shoes that you would be excited to wear literally every day."
Pace says ASICS chose to work with Solana to create a fast, scalable product with low transaction costs for the general public.
"We want to be building our program on a blockchain that we know can scale globally from day one and beyond," he said. "Raj [Gokal] and Anatoly [Yakovenko] have built an incredible culture at Solana that's welcoming, kind, and open. The people who work for them are the same way."
Launched in 2021 by app developer FindSatoshi Lab, STEPN is a smartphone app built on Ethereum rival Solana that lets users earn money by walking, jogging, or running. Users with NFT sneakers are rewarded for walking, jogging, or running with in-game tokens that can be used to mint new sneakers.
A non-fungible token, or NFT, is a blockchain token that represents ownership of unique digital or physical items, including digital artwork, video game items, or membership in exclusive groups like the global sensation Bored Ape Yacht Club.
Currently the 10th largest blockchain by market capitalization according to CoinGecko, Solana is a popular rival to the much larger Ethereum network due to its high speed and low cost. The two blockchains are even closer rivals now that Ethereum has completed its long-anticipated merge to a proof-of-stake consensus algorithm earlier this year.
"People build on Solana, and it is builder-friendly," Pace said. "So if we can keep that builder community healthy by going for walks and runs, it all comes back full circle. The healthier and more active they are, the better programs and apps they can build on Solana."