Since the eighteenth century, Switzerland has been synonymous with private wealth management and banking, thanks to its history of neutrality, anonymized numbered bank accounts and secure vaults.
Those vaults used to be filled with gold bars and banknotes; estimates put the value of the private fortunes sitting in Swiss banks' vaults at around $2,500 billion, around a third of all private funds. Now, with the advent of cryptocurrency, the country is reinventing itself as a centre for crypto finance. 
Together with its reputation for watertight security, discretion, and neutrality, Switzerland's transparent regulations and burgeoning crypto ecosystem make it uniquely suited to the needs of the emerging class of digital asset holders. 
The Swiss seal of security
To meet the needs of these new crypto customers, Swiss firms Numbrs is creating "the experience of a private bank but on Bitcoin," according to the company's CEO Fynn Kreuz. 
The Swiss unicorn has evolved from a leading multi-banking application into a technology company that guarantees the secure and discreet self-custody storage of Bitcoin in Switzerland, unencumbered by many of the obligations of banks.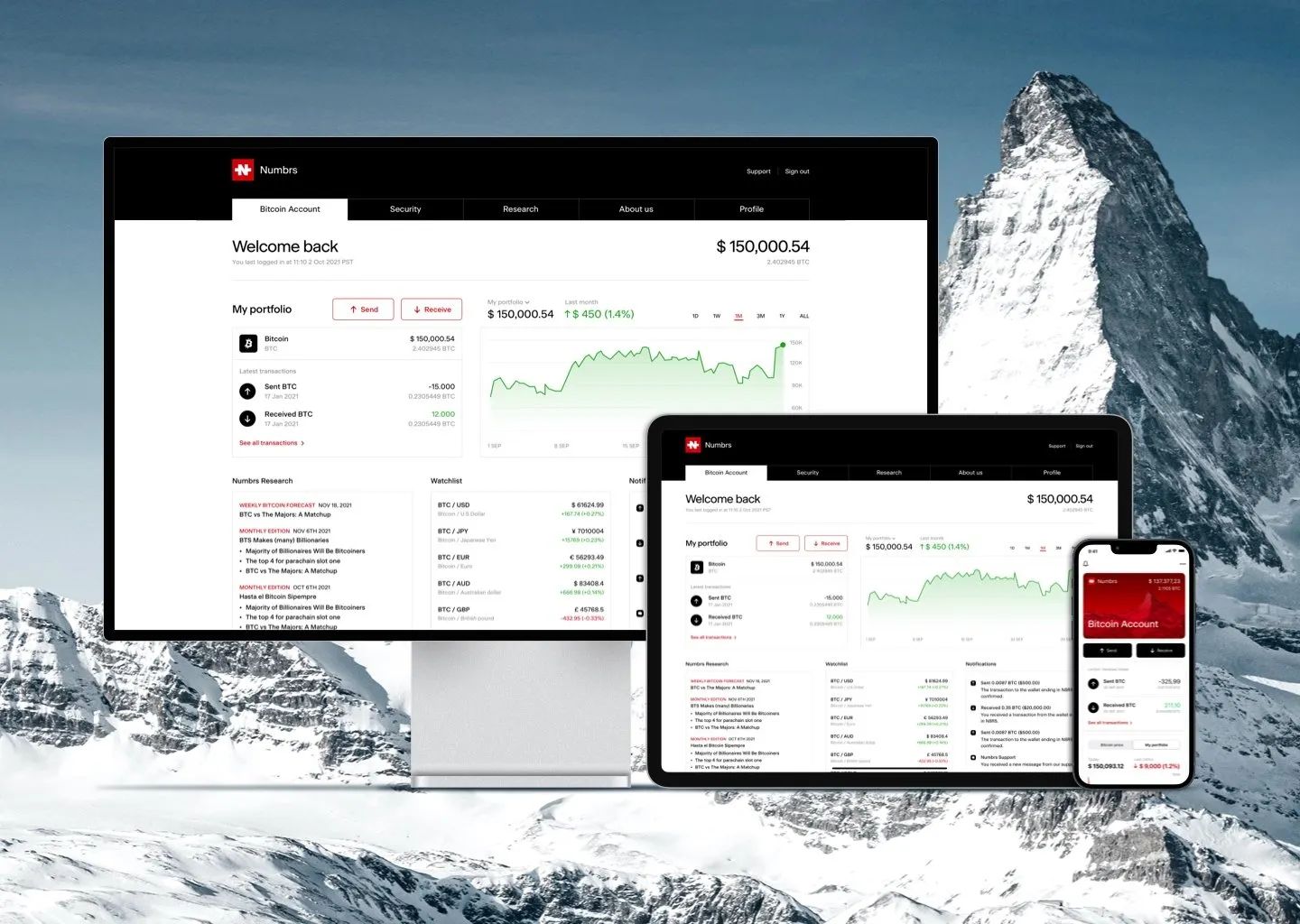 While it respects the Know Your Customer (KYC) requirements of present-day global finance, it still affords privacy and security to the account holder; Bitcoin does not appear on the company's balance sheet and no customer data is stored on its servers. 
Its Numbrs Bitcoin account—which launched this week—can therefore be seen as the evolution of the traditional Swiss numbered account, where a client is represented by a multi-digit number known only to select private bankers, suggested Kreuz. 
And while the company considers that KYC and anti-money laundering (AML) regulations have their place—they are rigorously adhered to by other Swiss crypto enterprises such as Bitcoin Suisse—when it comes to storage, "that is up to the people, and ultimately, this supports the idea of Bitcoin in terms of decentralization," said Kreuz, who has been investing in Bitcoin since 2013.
One vault for all
The gold standard for securing one's cryptocurrency is a non-custodial wallet, which eliminates the risk of storing crypto on centralized exchanges—as the recent $34 million hack of Crypto.com demonstrates. But "being your own bank" brings its own challenges, not least the need to keep your private keys from falling into the wrong hands.
Numbrs aims to offer its customers the best of both worlds; customers hold their Bitcoin in a non-custodial wallet, and can access their account via a password combined with an email address and authentication check. But their private keys and the encrypted seed phrase needed to access their funds are stored in a military-grade vault in the Swiss Alps. "It's protected like Fort Knox, with very restricted access and security measures," said Kreuz.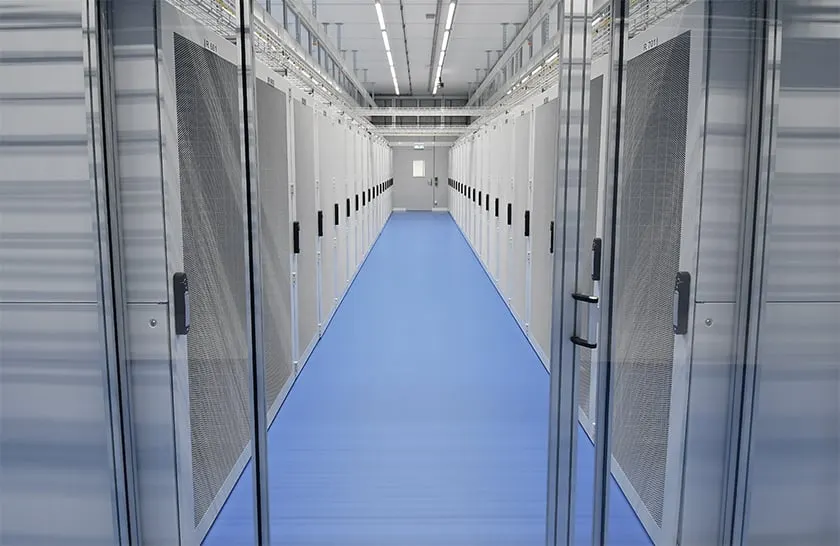 Because Switzerland is scrupulous in maintaining its tradition of neutrality—the country is not a member of either the EU or NATO—there's no risk of outside pressure being brought to bear in order to gain access to a Numbrs customer's private keys.
In accordance with another Swiss banking tradition, the company's founders store their Bitcoin using the same Bitcoin Account as their customers. "Their security is our security, and the users can be sure that we have aligned interests," Kreuz explained. "Our role models are the rich culture Switzerland has in terms of private wealth and private banking."
In common with private banks, Numbrs also publishes its own Bitcoin research—data and insights that go beyond those accessible to the average private investor.
Kreuz highlighted another curious parallel between Bitcoin and Swiss banking: unclaimed assets worth several billions are estimated to lay dormant in bank vaults scattered around Switzerland, while approximately $140 billion in Bitcoin is also reportedly lost or inaccessible. 
But there's no danger of that happening with a Numbrs account, he explained. If customers lose their password or access to their email, the system can retrieve it.
A bastion for private wealth
Switzerland's fabled discretion, reputation for security, as well as political, economic, and fiscal stability, have all contributed to the country's success. And that's set to continue as Switzerland reinvents itself for the crypto age.
The country was among the first to regulate crypto enterprises. In 2019, two new crypto asset banks, Zug-based Seba and Zurich-based Sygnum, were granted licenses. Last year, a range of company and financial laws were updated to enable crypto commerce to operate on a solid legal basis.
"Switzerland has always been about balance," said Kreuz, who is German by birth. "They've never been at the forefront of change. But they understood that they have to embrace change, and somehow make it work with the old world."
For more information on Numbrs and its Bitcoin Account, visit numbrs.com.