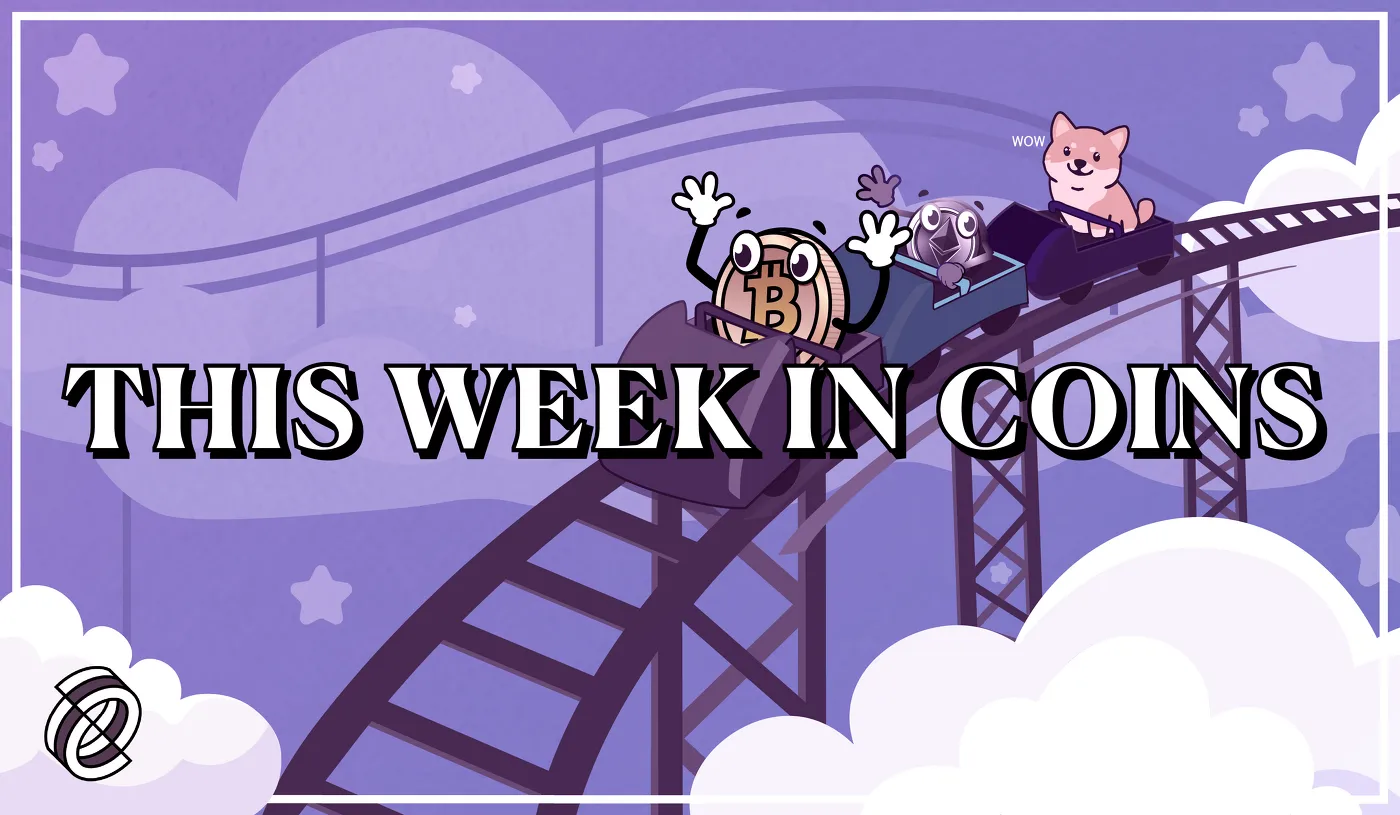 Many crypto market watchers think the bottom is in for Bitcoin and Ethereum after their terrible start to the new year. Bitcoin is up 6% from this time one week ago, and Ethereum is up 10% since then.
But as has been the case in 2022 so far, altcoins are faring better. 
Not too long ago, it was rare to see so many other projects surging while Bitcoin and Ethereum remained stagnant. Now weeks like this have become a new norm.
In the past seven days, the traditional market leaders weren't the slowest movers, but they certainly weren't moving as high as names like NEAR, the token of next-gen dapp platform Near Protocol. NEAR blew up 43% in the past week to hit a new all-time high of $20.38 on Friday.
Bitcoin and Ethereum
Bitcoin is up 6% from a week ago to $43,417. While that's still miles off its former ATH of $68,790, Bitcoin looks like it's on a steady recovery from its precipitous fall at the start of the week. In the early hours of Monday morning, Bitcoin was trading at around $42,178, then the price went into a tailspin and bottomed out at $39,867.
Ethereum also sank beneath the symbolic $3,000 threshold last Monday. Now it currently trades at $3,335, close to 11% higher than this time last Saturday. 
On Monday, a new report from digital assets market data provider Kaiko concluded that the correlation between Bitcoin's price and NASDAQ and the S&P 500 is at its highest since July 2020. Does that mean Bitcoin is being more assimilated into the traditional financial markets that it was designed to counter? Not necessarily. 
Kaiko's report concluded that investors in both Bitcoin and stock markets were responding to the Fed's news last week that it is getting ready to hike interest rates in order to transition to a post-pandemic economy. So Bitcoin investors and equities investors (which certainly has some overlap) are monitoring the same bearish news. But nobody can be sure if the current high correlation will hold. 
Crypto was a hot topic in Washington this week. On Tuesday, Federal Reserve chairman Jay Powell, announced that the Fed will release its report on crypto and central bank digital currencies (CBDCs) in the coming weeks. 
Like many governments worldwide, the Fed is especially keen to research the feasibility of implementing CBDCs in America, so the report will likely include a discussion about a possible digital dollar. 
LUNA, DOGE, MATIC rise 
Terra's LUNA token blew up 37% this week. It trades for $86 at the time of writing. Terra has been steadily climbing over the last two months. It's worth noting that at Christmas time, the total value locked in Terra-based projects exceeded $20 billion. Last week, as LUNA's price was taking a beating, the TVL sank to about $15 billion, but higher prices mean higher value, and so the TVL in Terra projects is back to around $19 billion, according to DeFi Llama. 
And Polygon holders enjoyed a 24% rise this week for MATIC, now worth $2.38 each.
Finally, Dogecoin blew up 27% this week. It's still only worth about 18 cents, a far cry from the vertiginous height of 74 cents, the meme coin's ATH back in May of last year amid Elon Musk's persistent pumping and "SNL" hosting gig.
Yesterday, Dogecoin briefly crossed 20 cents when Tesla's store started accepting it for merchandise payments. 
So, after a rocky start to the 2022, the crypto market is in the green across the board. Will it stay that way? Let's talk in a week.