NFTs have been around for years. But in 2021, non-fungible tokens shot to prominence, as multi-million dollar NFT artwork sales made headlines around the world and the art establishment wrestled with the sudden emergence of a new artistic movement.
At the forefront of this NFT revolution are the artists: the pioneers who've led the charge towards NFTs, and the innovators who've experimented with this new technology, pushing the boundaries of what it means to create art as blockchain-based assets.
We've pored over the past year's NFT highlights to compile our list (not ranked) of the most innovative NFT artists of 2021. And if you want to find out about the movers and shakers in the NFT art space, check out our list of the 15 biggest NFT influencers of 2021.
All Seeing Seneca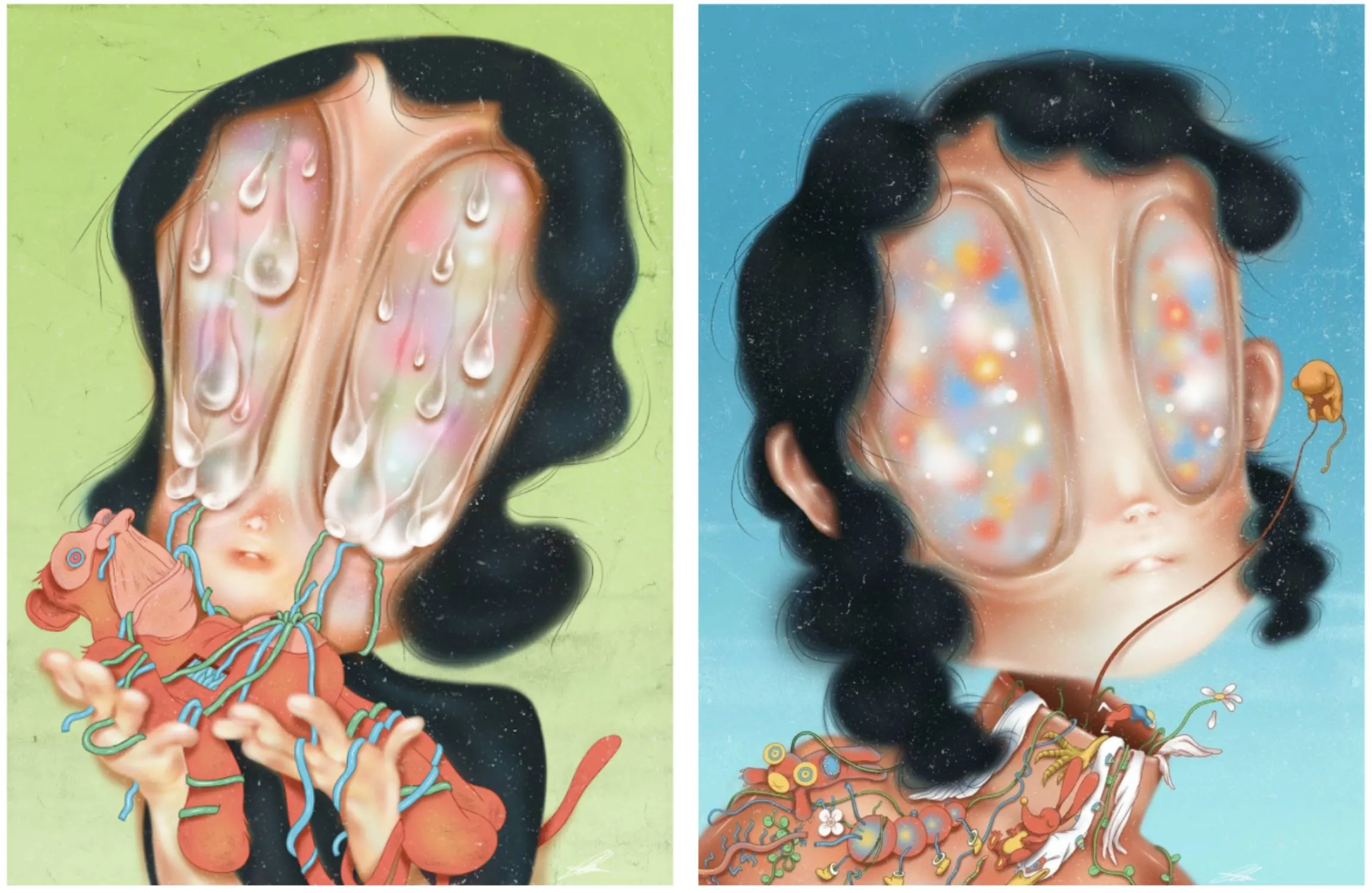 All Seeing Seneca is the lead artist who illustrated Yuga Labs' Bored Ape Yacht Club (BAYC), a PFP (profile picture) collection of 10,000 disinterested-looking ape images, each of which is randomly generated with a set of assigned traits.
Since their launch, Bored Apes have become one of the most popular PFP collections, in no small part thanks to Seneca's bright, cartoon-inspired designs, which invested the Apes with no small measure of personality. They've been snapped up by everyone from Jimmy Fallon to Post Malone, with individual Apes changing hands for millions of dollars.
Since designing the Bored Apes, Seneca has moved on to release a new set of NFTs at Art Basel Miami. Making sly reference to the Bored Ape Yacht Club series, the new series is hosted on the Internet Computer, Dfinity's blockchain for smart contracts—allowing for bigger file sizes. It's an example of how artists are starting to experiment with NFT platforms beyond Ethereum.
Justin Aversano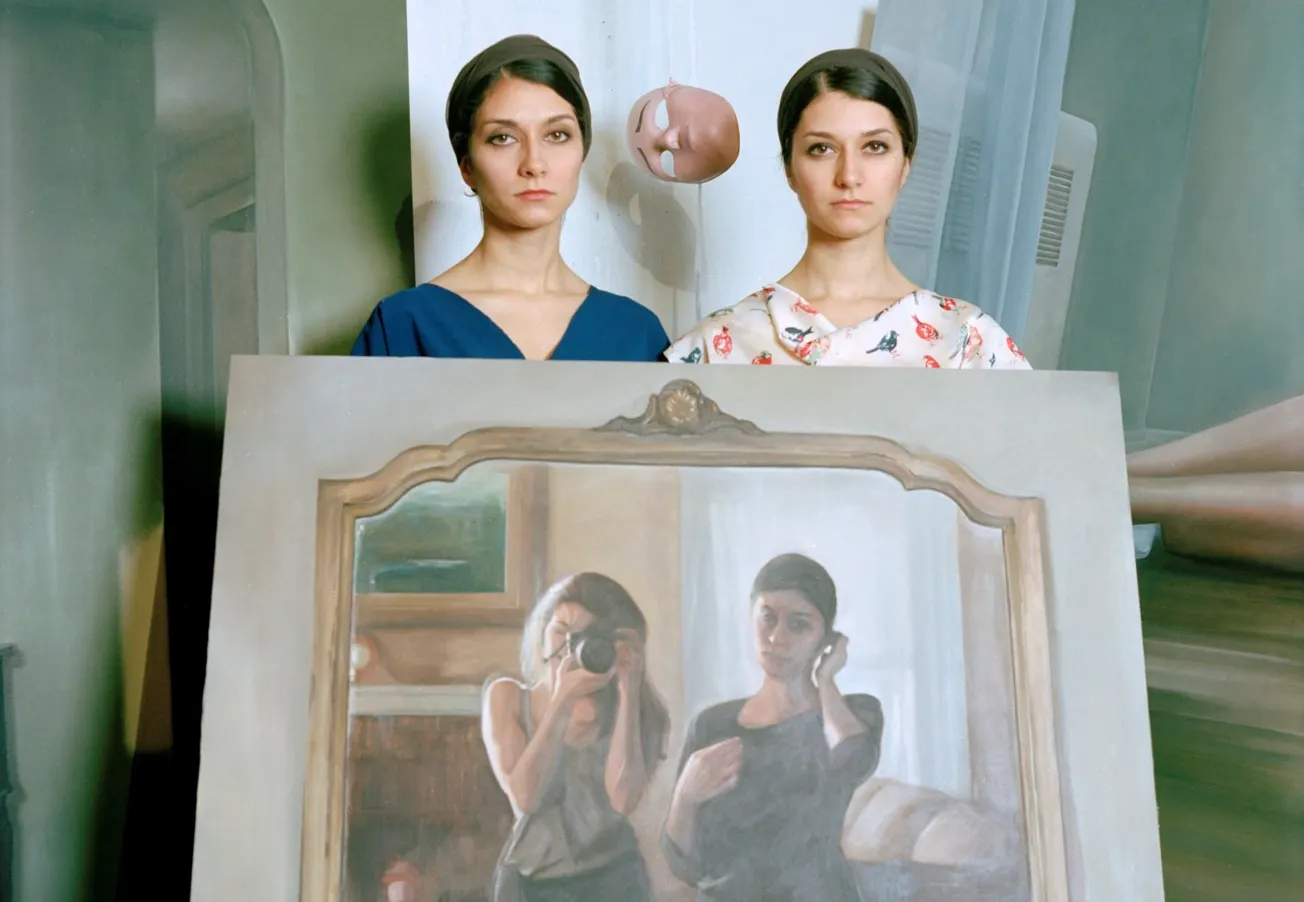 There has been an uptick of interest in photography in recent months, and Justin Aversano is a pioneer in this NFT sub-genre.
Snoop Dogg and Gary Vaynerchuk are among those who've bought pieces from his Twin Flames collection, which features captivating photos of 100 sets of twins; one piece from that collection sold for $1.1 million at a Christie's auction in October. Aversano has also launched Quantum.Art, an on-chain NFT platform for photographers.
"Photography is a visual language we use consistently online and offline, it's hard to see it not be the next big thing," Aversano told Decrypt. "2022 will be the year of photography NFTs."
Beeple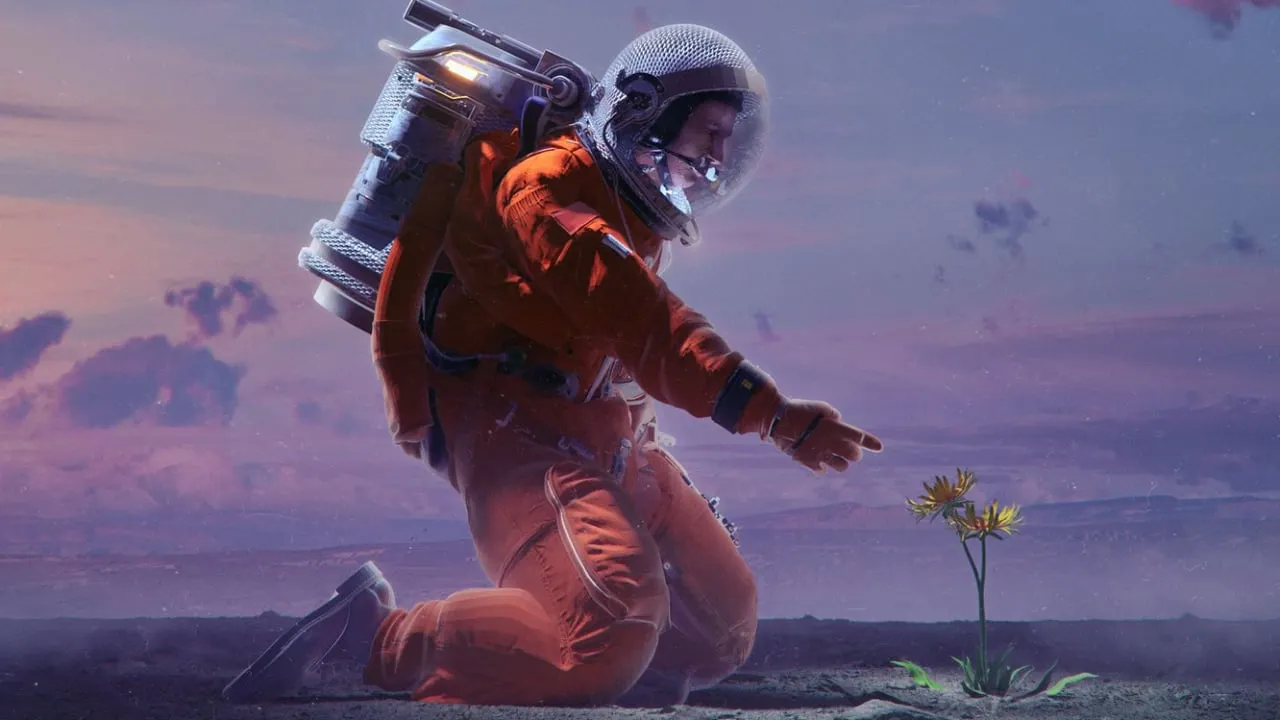 American digital artist Mike "Beeple" Winklemann first got into NFTs last October after hearing how much his fellow artists made from NFTs. "I was like: Holy shit. That's a pretty decent chunk of change," he told Decrypt last year.
'Chunk of change' turned out to be the understatement of the century; in March, Beeple sold an NFT titled "EVERYDAYS: THE FIRST 5000 DAYS," a collection of his digital artwork spanning 13 years, for a record $69.3 million in a Christie's auction. The sale instantly made him one of the most valuable living artists in the world, and catapulted him—and NFTs—into the spotlight.
Thinkpieces were penned. Art critics sniffed. Artist David Hockey dismissed the enfant terrible's work as "silly little things". Beeple retorted that he was "looking for printer recommendations."
The artist isn't sitting on his laurels, though. Speaking to Decrypt last year, he enthused about the possibilities of NFTs. "When you factor in the programmability of these things, then it's just like, sweet baby Jesus. I have years of ideas of shit."
Armed with his newfound wealth, Beeple is free to experiment—and experiment he has, unveiling HUMAN ONE; his first physical artwork, in November 2021. The "kinetic video sculpture" was, of course, sold alongside an NFT, netting $29 million in an auction at Christie's.
One thing's for sure; the art establishment had better get used to the fact that Beeple isn't going anywhere.
Dmitri Cherniak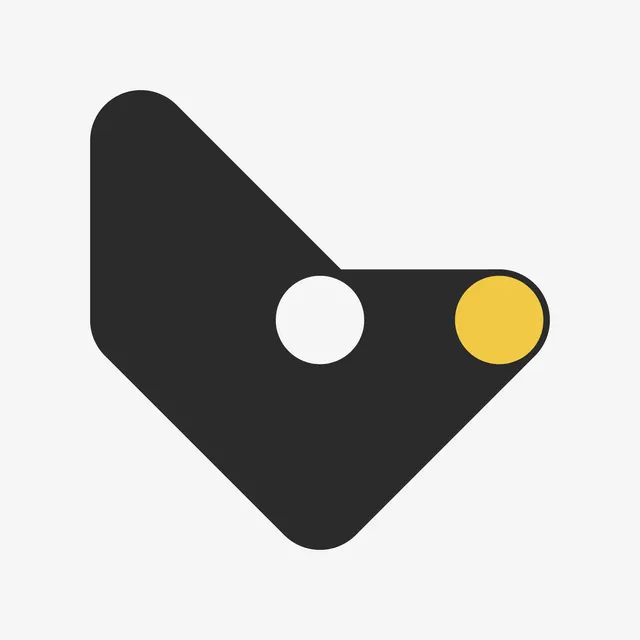 Cherniak is the artist behind The Ringers, a collection of 1,000 generative art NFTs. Like Fidenza by Tyler Hobbs, the Ringers collection is stored on Ethereum via Art Blocks.
He used p5js, a javascript (computer language) library to create these instantly recognizable images of strings around sets of pegs.
I am not a crypto artist, I'm just a regular artist. I used a blockchain because it helps me achieve my artistic vision around the automation of aesthetics. In turn, it makes it possible to experience my art in the way I intended as an artist, and IMO makes my art better.

— Dmitri Cherniak (@dmitricherniak) February 3, 2021
"I am not a crypto artist, I'm just a regular artist," he tweeted in February. "I used a blockchain because it helps me achieve my artistic vision around the automation of aesthetics. In turn, it makes it possible to experience my art in the way I intended as an artist, and IMO makes my art better,"
The collection is highly sought-after, with the floor price currently at 35 Ethereum, or $138,900.
Clon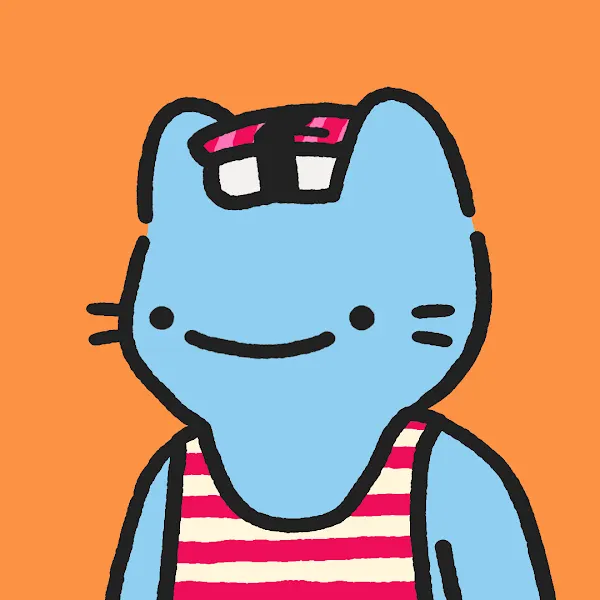 A Cool Cat NFT. Image: Cool Cats
The Internet loves cats. So it's no surprise that cartoonist Clon made waves with NFT project Cool Cats, a collection of 9,999 randomly generated felines rendered in fun and inviting pastel colors.
During the NFT bull run in August, TIME magazine partnered with Cool Cats to release limited edition collaborative NFT collectibles, giving the project a mainstream boost. Like many other successful PFP projects, it's the community surrounding the project that makes it or breaks it. Cool Cats has so far made it; the collection now sits at the floor price of 6.73 Ethereum, almost $25,000 at today's rate.
FEWOCiOUS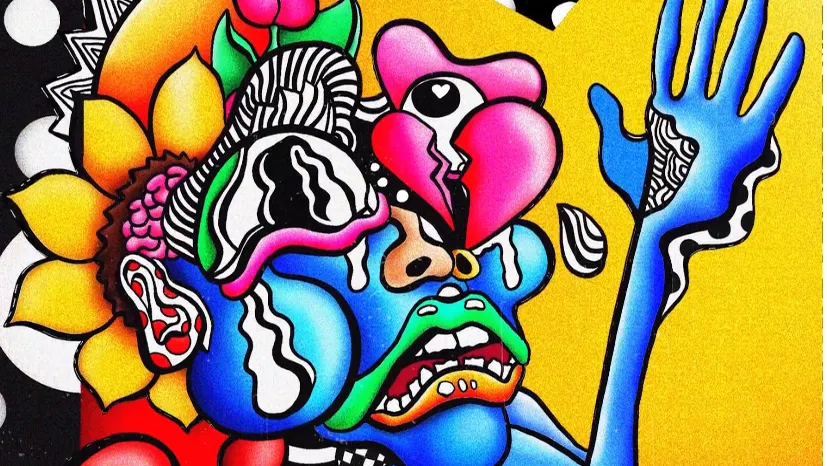 Victor "FEWOCiOUS" Langlois, aged 18, is the youngest artist in this list. But it's not so much his age that makes him stand out. It's the fact that his surrealist art is deeply personal. He told Decrypt that he sought refuge in digital art as he wasn't allowed to paint in his room.
Earlier this year, FEWOCiOUS turned his coming-of-age story into an NFT called "Hello, i'm Victor (FEWOCiOUS) and This Is My Life," which consists of five digital artworks depicting his formative years as a young transgender artist from 14 to 18. It sold for $2.1 million at auction house Christie's in June.
"My grandma said, '[NFTs] can all be gone tomorrow, [and] everyone's gonna forget about you," FEWOCiOUS told Decrypt. Well, that's surely not happening any time soon… if ever.
Gremplin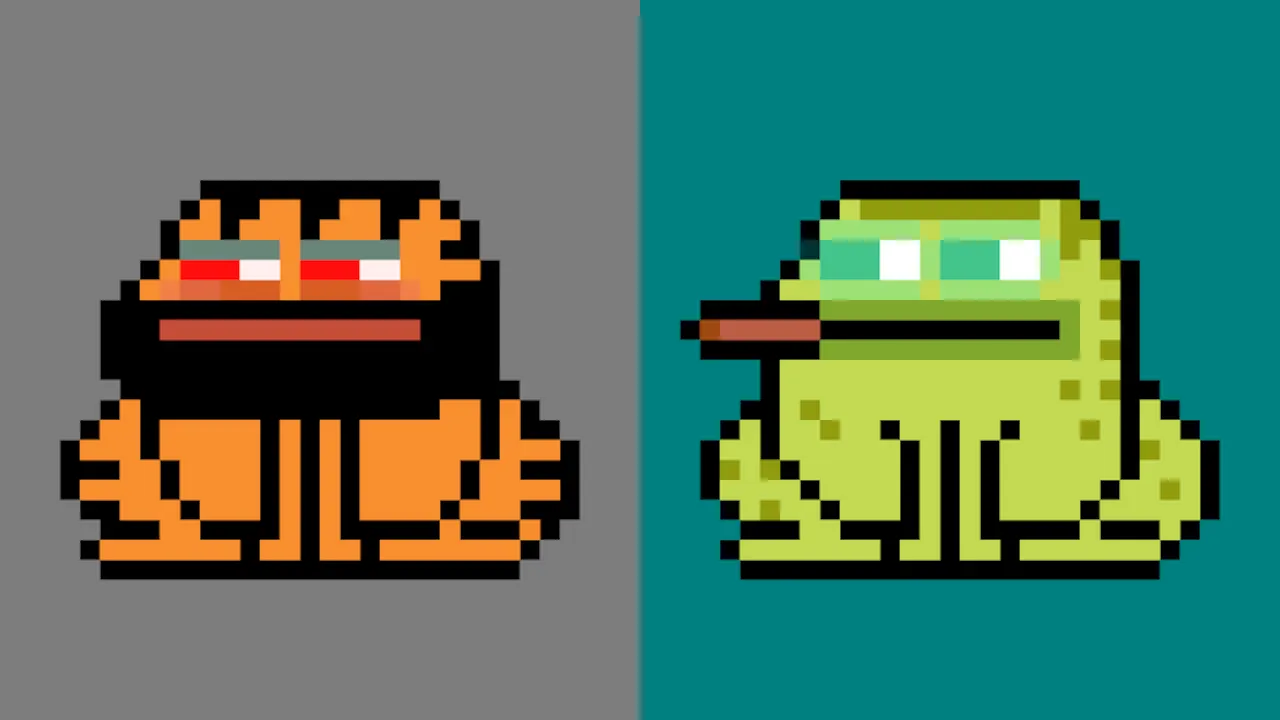 Amid the glut of NFT collectibles and PFPs that launched in 2021, CrypToadz by Gremplin is one of the few that has found success.
Although Gremplin made his debut only this year, he has quickly established himself both as a promising NFT artist and a community lead. He created a colorful lore around CrypToadz in which he portrays himself as the Evil King Gremplin that 6,969 CryptToadz try to escape from. He threw into the mix a generous portion of pixelated aesthetics and meme references (hint: collection number), especially the frog theme that's prevalent in crypto.
Gremplin's execution of the project has been a recipe for success so far; the trading volume on OpenSea has surpassed 51,000 Ethereum, or $207,000.
Hackatao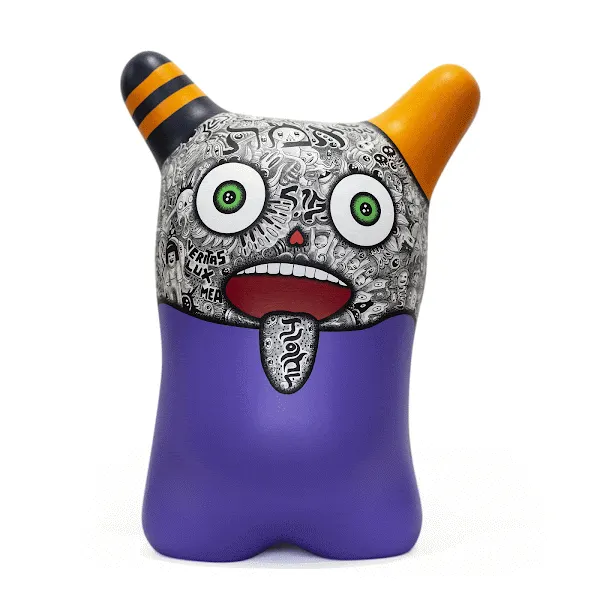 Hackatao is the pseudonym of Italian art duo of Sergio Scalet and Nadia Squarci. Living in a small mountain village, they created a set of totemic characters called Podmorks (best enjoyed in full screen) as well as a wide array of both static and animated artwork touching upon societal issues.
They're some of the longest-service artists in the NFT space (from way back when the term was 'crypto art'). "Our usual artistic process used to take a long time," Scalet told Decrypt, "but with the blockchain and its speed, the creative need of thinking about something and seeing it realized immediately after was satisfied."
Damien Hirst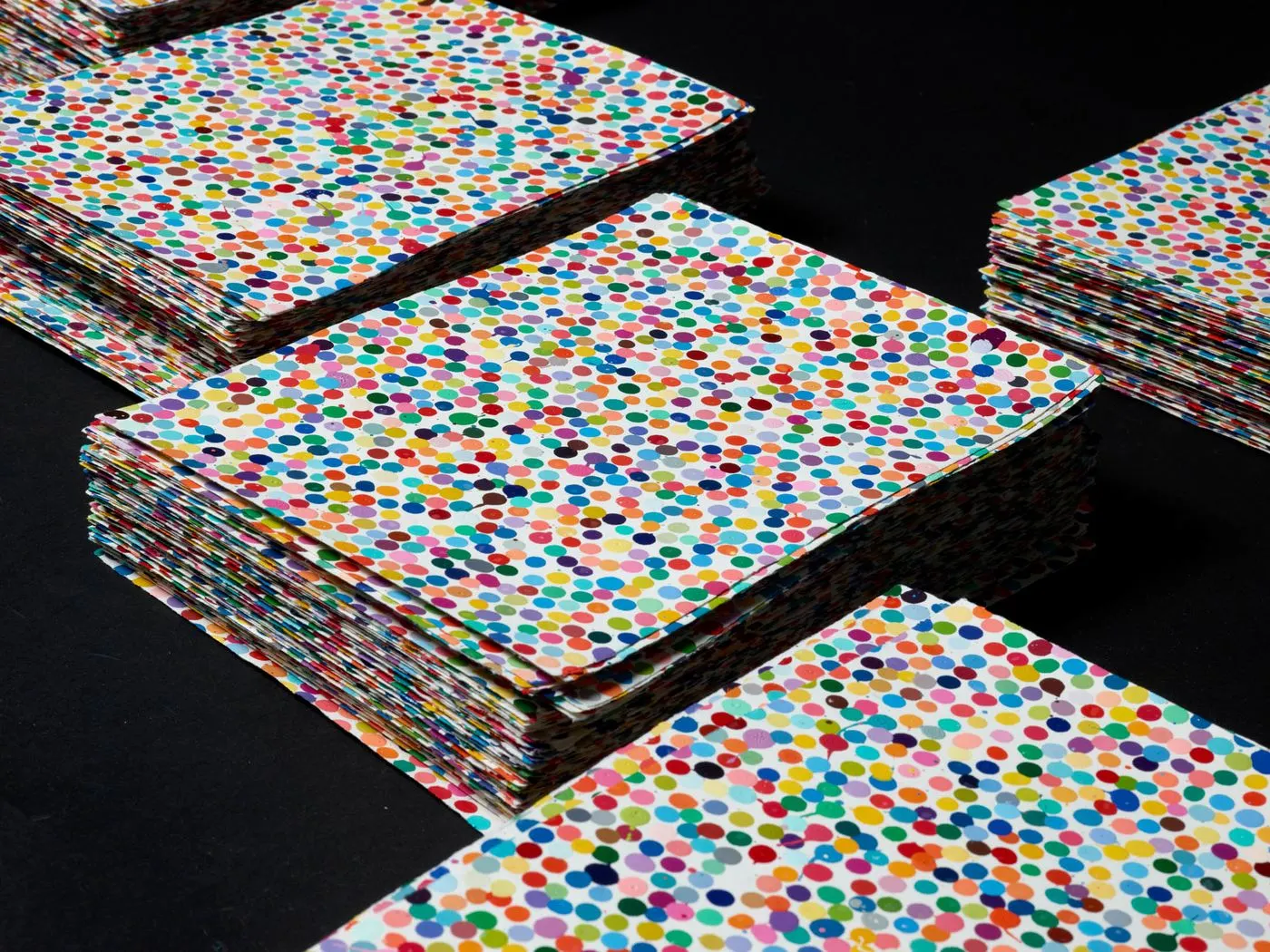 While much of the art establishment has taken a dismissive attitude to NFTs, one of their ranks has embraced NFTs, producing work that experiments with the boundaries of the medium.
One of the original Young British Artists from the 1990s, Damien Hirst launched his series of NFTs The Currency in July.
Hirst's NFTs have a unique twist: the owner has to choose between keeping the NFT, or "burning" it in exchange for a physical copy of the art. If the owner chooses to keep the NFT, the physical copy is destroyed on July 27, 2022.
It's a characteristically bold move from the artist, forcing the owner to confront the question of value and scarcity in this nascent digital art ecosystem. Is it better to hang onto a physical work by Hirst, or the NFT version—particularly since the digital image can be freely copied and shared? And if the majority of people choose to burn the NFTs in favor of the physical work, will that cause the newly-scarce NFTs to rise in value?
Four months later, Hirst surprised The Currency holders with a free airdrop of Great Expectations, his most recent collection based on Drake's "Certified Lover Boy" album, raising another dilemma for holders of the artwork; if you choose to destroy the NFT and keep the physical work, you run the risk of missing out on future airdrops by Hirst.
Tyler Hobbs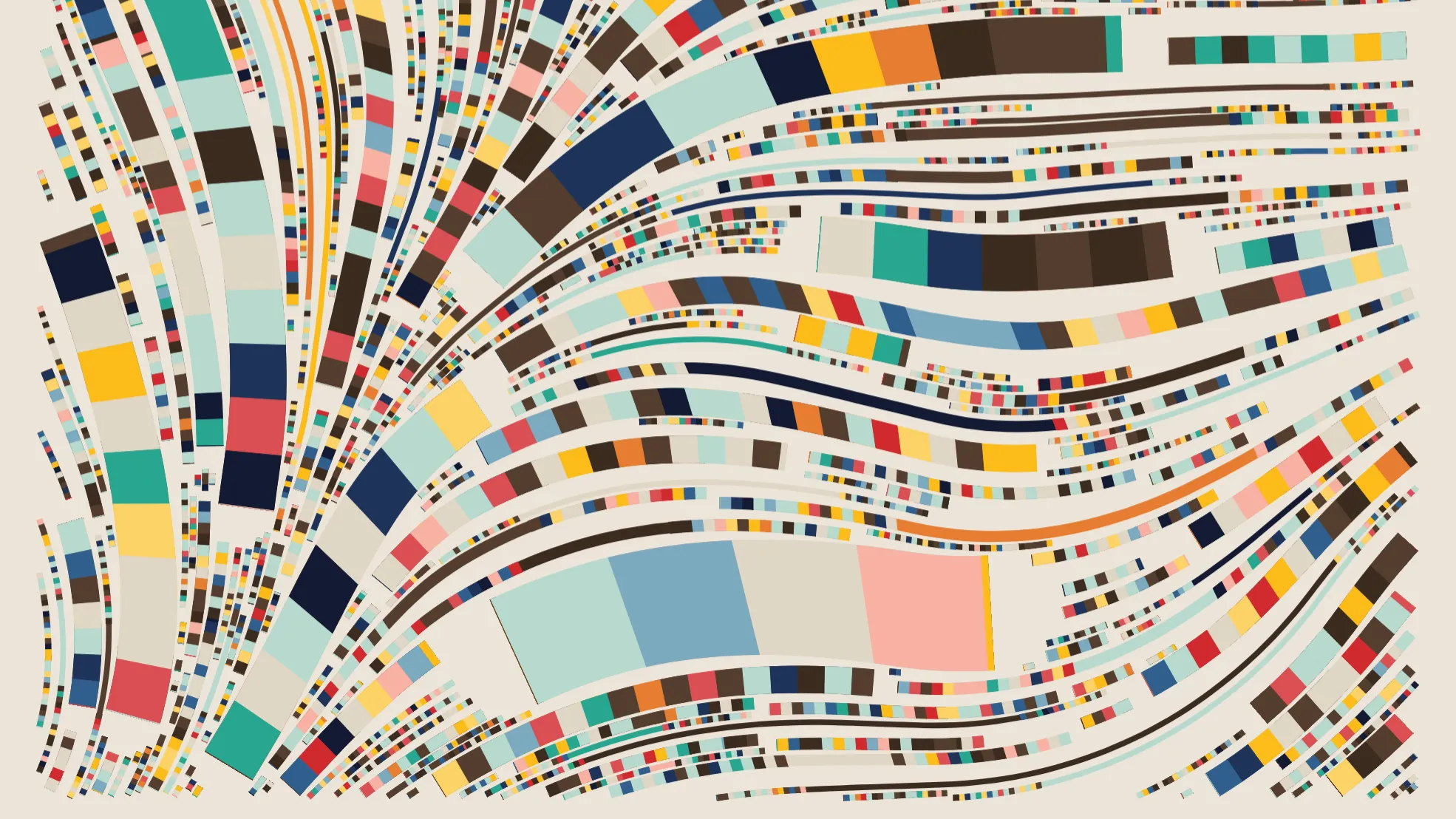 Tyler Hobbs is a visual artist who uses algorithms to create art, which he calls "computational aesthetics." He's best known as the creator of Fidenza, a 999-piece collection based on an algorithm that generates unique patterns upon minting. Fidenzas are part of Art Blocks, an Ethereum platform for generative NFTs.
Hobbs' Fidenza #313, "The Tulip," sold in August for 1,000 ETH ($3.3 million at the time of purchase), netting a massive profit for the seller—who minted the artwork for 0.58 ETH (about $1,400) in June.
"A piece of advice for artists is to try to make the work that only you could have made, which in some ways means you have to use all the skills that you have at your disposal to create the artwork," he told Decrypt.
Mad Dog Jones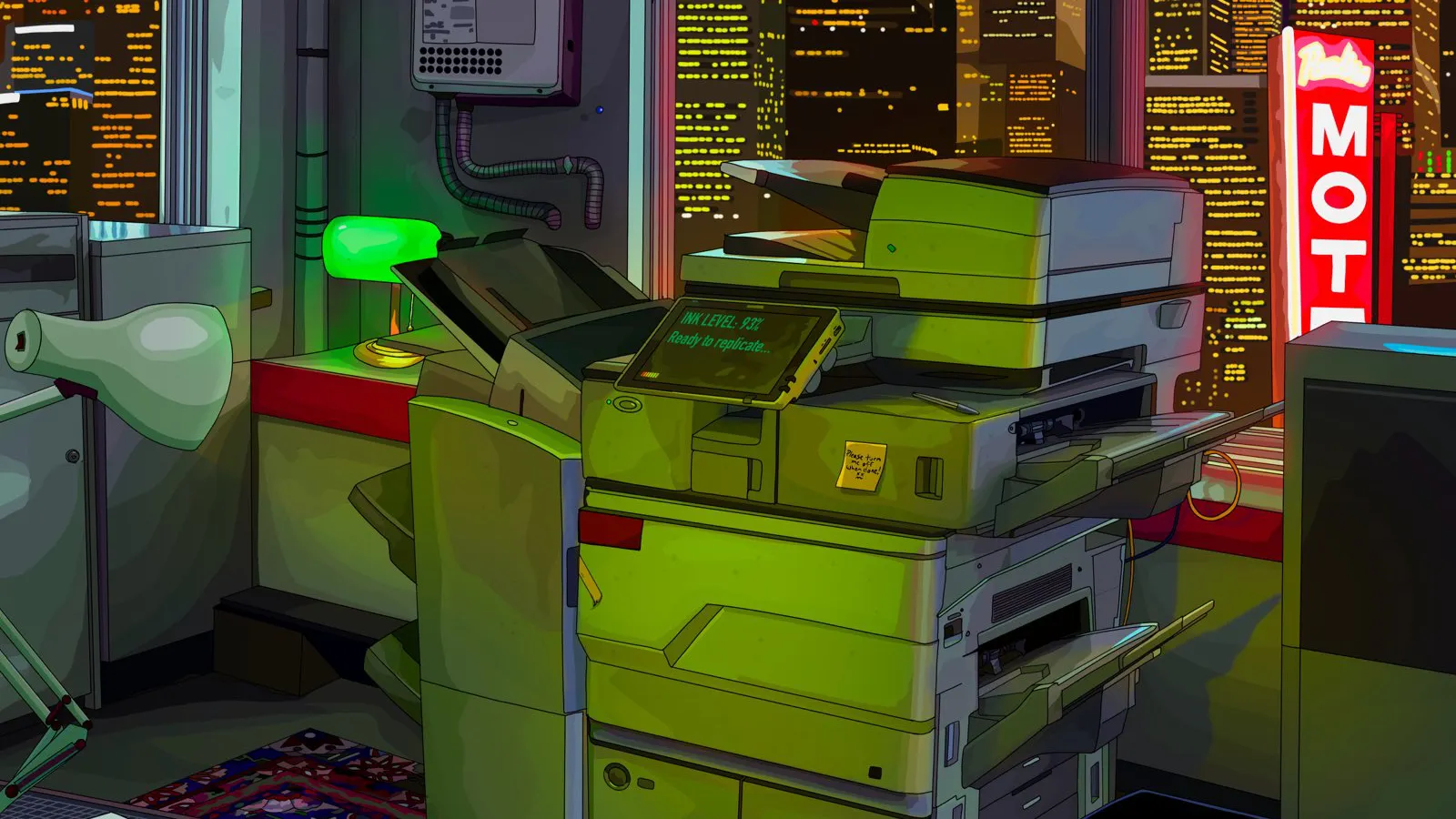 Not many artists interact with the underlying NFT smart contract as intensely as Micah "Mad Dog Jones" Bowbak. Instead of treating it as a mere medium, the blockchain becomes almost a co-artist in his art.
"REPLICATOR" from Mad Dog Jones produces up to seven generations of NFT variant "prints," which can themselves be resold. And that self-replicating NFT quickly found itself a buyer in April, selling for $4.1 million.
As the NFT space matures, expect to see more and more artworks that use their smart contracts in innovative ways, or to make an artistic statement.
Yam Karkai

Even if it's still early in the NFT boom, the space feels overwhelmingly male for now—from the artists featured on major marketplaces to the most prominent influencers. Thankfully, some women are working to make the space feel more welcoming to all.
World of Women is arguably the best-known NFT profile picture project created by women, and artist Yam Karkai's bold, distinctive style helped it stand out amidst the bro vibes of Apes and Punks. Karkai's artwork and success have inspired an array of other projects, plus celebrities like Reese Witherspoon and Gary Vaynerchuk are World of Women fans. Now Karkai is even collaborating with Universal Music.
My art...that I drew...is on @ReeseW 's profile picture...this.is.so.crazy. Never would I have imagined this day to ever happen. Wow ❤️🙏

— Yam (@YKarkai) October 21, 2021
Pak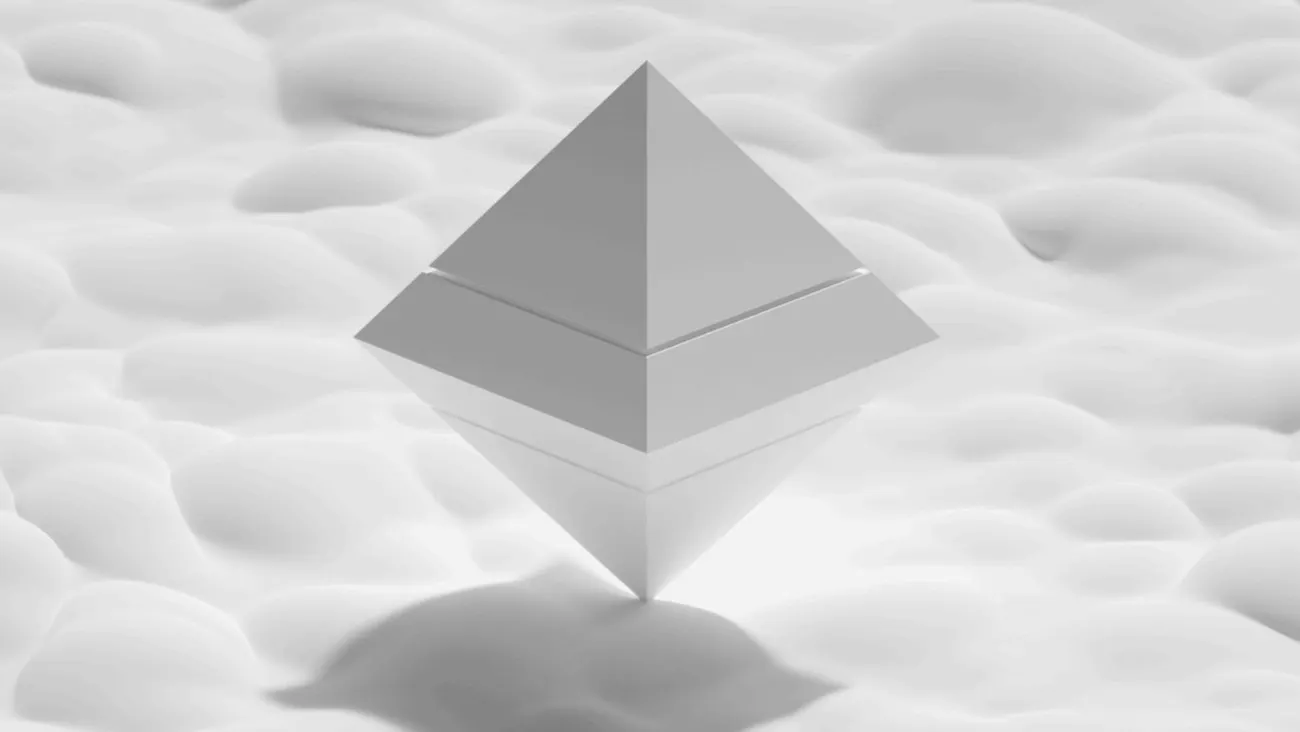 Anonymous artist Pak has carved a niche as the master crafter of soothing, minimalist monochrome geometric structures.
Pak was one of the first artists to prove that you can make it big in NFTs, selling $1 million worth of digital art last December. But that was just the beginning.
In April, Pak sold The Fungible for $17 million at Sotheby's, in a first for the auction house. "This is no surprise as I designed my way, but then again I am excited to see the reception," Pak told Decrypt at the time.
In early December, Pak's experimental work Merge became the highest-grossing project in NFT marketplace Nifty Gateway's history, surpassing $70 million in sales within the first few hours of its launch.
Pplpleasr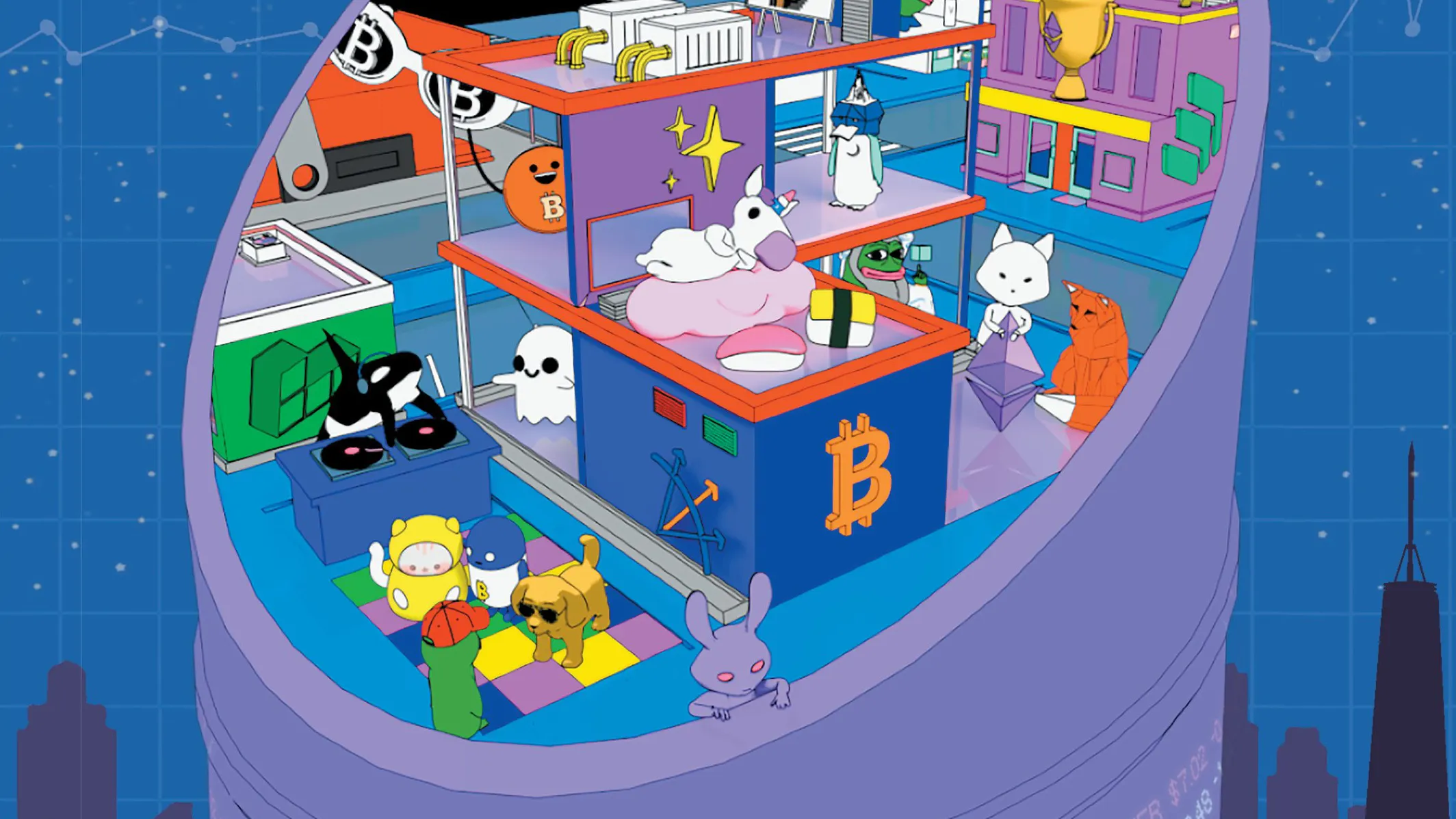 Emily "pplpleasr" Yang got her start as a VFX artist on films like Batman v Superman and Wonder Woman. Since then, she's emerged as one of the leading lights of the crypto art scene, producing work that experiments with the smart contracts that underpin NFTs and working alongside the DAO that formed to collect her work.
Pplpleasr is deeply embedded within the DeFi space, producing whimsical ads for many of the major DeFi protocols such as Pickle Finance, Harvest Finance, Yearn Finance and SushiSwap. In April, she sold an animated Uniswap ad for $525,000 as an NFT. The buyer was a decentralized autonomous organization (DAO) called PleasrDAO, which was initially set up to pool resources to buy her artwork but now continues to operate as an investment DAO—with pplpleasr now also an honorary member.
By August, pplpleasr landed a prize commission: illustrating the cover of Fortune magazine's DeFi issue. Naturally, it was also sold as a series of NFTs—with a unique twist. The smart contract for the NFTs was coded in such a way that if certain specific crypto personalities bid on them, the artwork itself would change.
Speaking to Fortune at the time of the sale, pplpleasr said that, "My goal of selling NFTs for a living has shifted to seeing how I can use NFTs to innovate and pave new paths."
XCOPY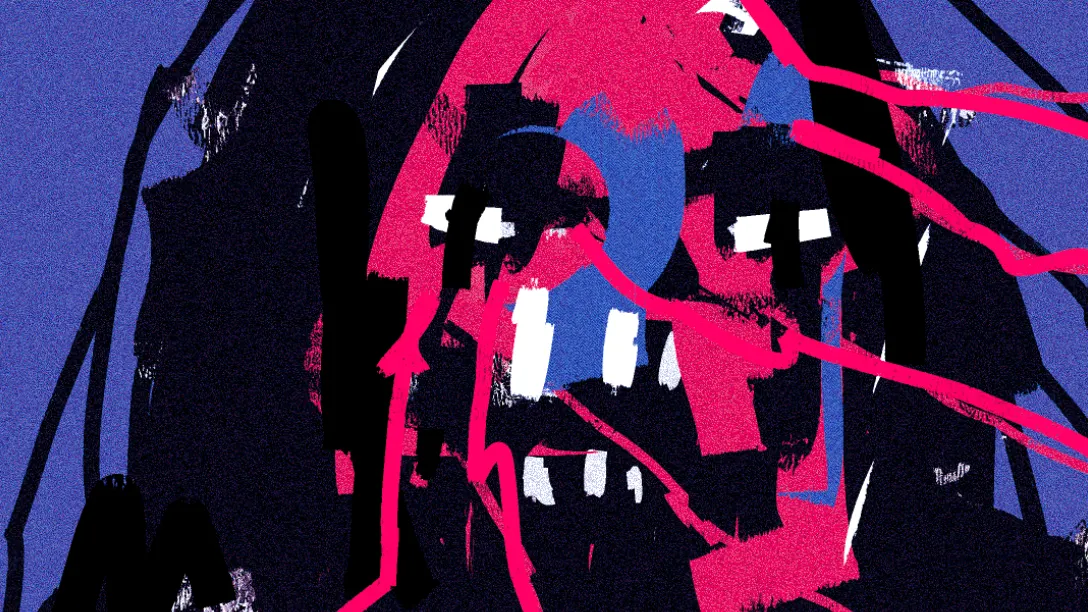 XCOPY blends dark themes like death, dystopia, and apathy with flashing imagery in cartoon-like animations. He has a collection of over 100 works, mostly on NFT marketplace SuperRare, where he's been active since its inception.
Blue-chip NFT collectors, particularly those numb to flashing imagery, are quick to snag his 1/1 editions. In September, hip-hop legend Snoop Dogg, under his NFT-collecting alias, Cozomo de' Medici, snagged "Some Asshole" by XCOPY for 1,300 ETH ($3.9 million at the time) on SuperRare.
Disclosure
The author doesn't currently own any work by the artists mentioned in the list. He traded a Damien Hirst NFT in the past.