In brief
Maltese whistleblower Mark Camilleri is selling his account of the scandalous conduct he says he witnessed while working in government.
In his book, which he is selling as NFTs, he claims that many of those involved in large-scale corruption are still in power.
In November 2019, Malta's "Blockchain Island" dream evaporated amid street protests and cries of "mafia state," after government officials—at the highest levels—were implicated in the death of investigative journalist Daphne Caruana Galizia. 
International condemnation followed and Malta was subsequently greylisted by international financial crimes watchdog FATF,  as reports of corruption engulfed the Mediterranean island. Any aspirations of being a trail-blazing crypto jurisdiction disappeared almost overnight, as blockchain firms left the island in droves.
Now, Mark Camilleri, a former government official, is making wide-ranging allegations about events surrounding Caruana Galizia's murder. He asserts that Malta's "Blockchain Island" promise was smoke and mirrors, and pins most of his accusations on his former boss, ex-Prime Minister Joseph Muscat.
"I know a lot of things people want to know," claims the former Chairman of the Malta National Book Council. "Many people who have been involved in large-scale corruption are still in government and are still not facing justice."
Almost as remarkable as his assertions is Camilleri's choice of medium. His allegations, titled "A Rent Seeker's Paradise," have until now only been available as an NFT, or non-fungible token. The NFTs went on sale September 15. Now a print book is due out today, October 15, the day before the fourth anniversary of Caruana Galizia's death.
The journalist who brought down a government
Camilleri decided on an NFT format to raise awareness of the medium as well as the funds to publish a print edition of his book. 
He's issued 101 NFTs in the form of a JPEG of the book cover. Each corresponds to a PDF of the full book and has a unique serial number. They can be shared, as with any book, but the owner retains the NFT.
"If my book has a historic impact such as forcing someone to resign, it may shoot up in value," he tells Decrypt via Zoom from an undisclosed location. 
As far as Camilleri is aware, he's the world's first whistleblower to write his claims in NFT form. And Malta can be a dangerous place for writers.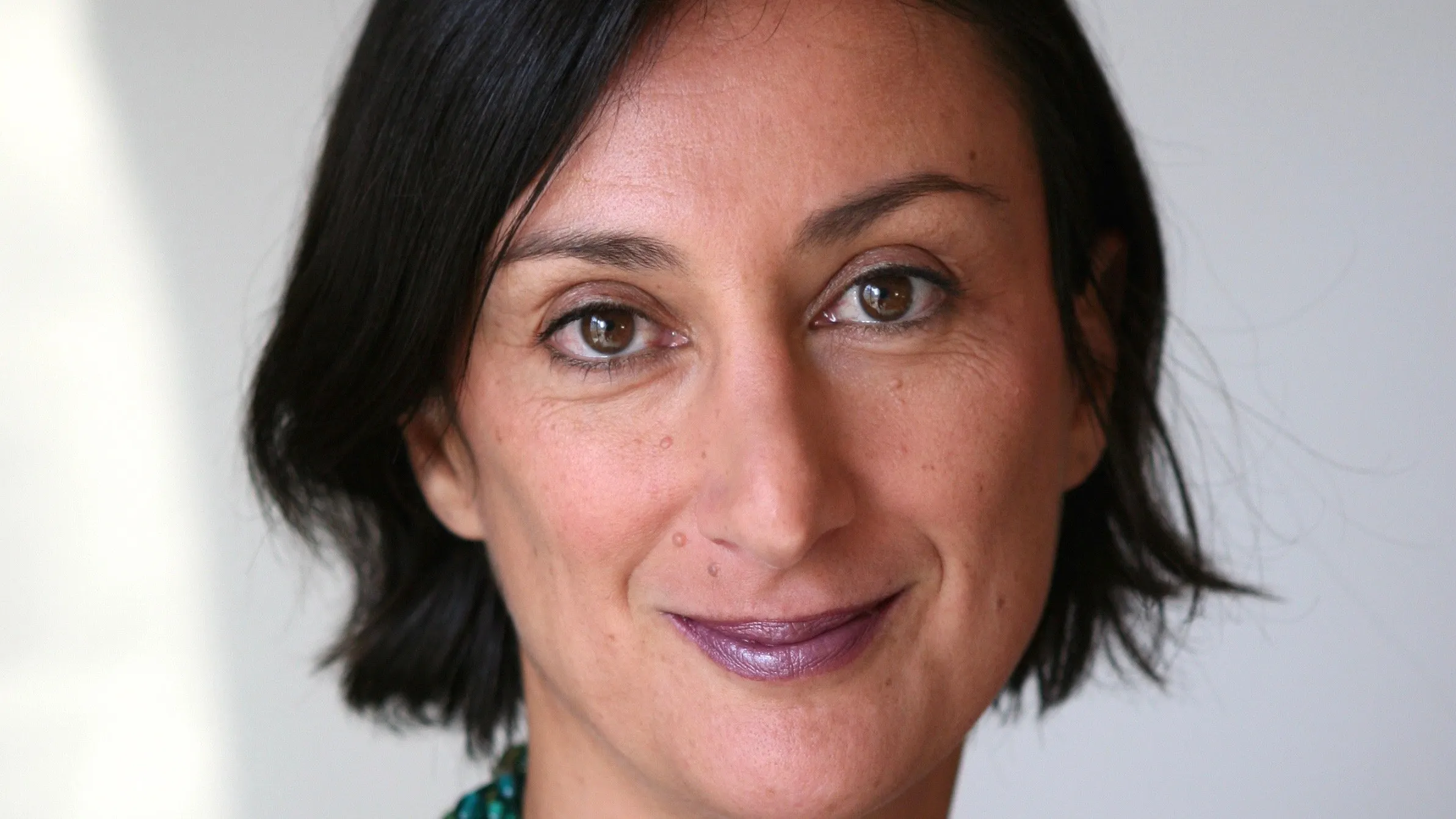 Caruana Galizia, a journalist and mother of three, was assassinated when a bomb exploded in her car in October 2017. For years she'd made it her mission to expose the corruption dogging Malta, corroding its institutions and threatening to spread through the rest of the European Union. 
She reserved the worst of her ire for Muscat and his associates, accusing his wife and his ministers of a variety of misdeeds. Michelle Muscat was cleared after a 15-month inquiry found no evidence of wrongdoing. However, when billionaire businessman Jorgen Fenech was arrested in 2019 and accused of masterminding Caruana Galizia's murder, prosecutors alleged close links between him and senior government officials.
The scandal led to Muscat's resignation. Camilleri is convinced that, should Fenech be found guilty of the crime, other high-profile perpetrators will be revealed. 
Camilleri does credit Muscat for the radical overhaul he engineered in Malta's economy and laws, opening up the island to foreign investment, innovation, and a (now rampant) building boom. But he says Muscat went too far and bears responsibility for Malta being implicated in a Libyan oil-smuggling scandal that led to the arrest of a Maltese national footballer in 2017. 
Camilleri argues in his book that the government has gone to great lengths to disguise its role in the Libyan oil scandal, including officials like Minister of Finance Clyde Caruana blaming Malta's greylisting on its effort to open up to the cryptocurrency industry.
Asked to comment on Camilleri's claims, former Prime Minister Muscat told Decrypt in an email, "I totally refute Mr Camilleri's allegations, some of which verge on the ludicrous."
A spokesperson for the Maltese police told Decrypt, "All criminal allegations are investigated by the police and any necessary action is taken accordingly," but declined to say specifically whether it was investigating any of Camilleri's claims.
The press office for the current government of Malta did not reply to a request for comment for this story.
Malta's botched Bitcoin dreams
In the end, Camilleri's NFT book might be the most innovative thing to come out of Malta, which was once vying for the title of the world's most crypto-favorable country, and lost an opportunity to profit from cryptocurrency after the rent-seeking businessmen pushing to open the island up to blockchain startups lost interest, Camilleri alleges. 
He also confirms that, at one point, there was talk of Malta's chief energy supplier Electrogas planning to host a Bitcoin mining farm on its premises.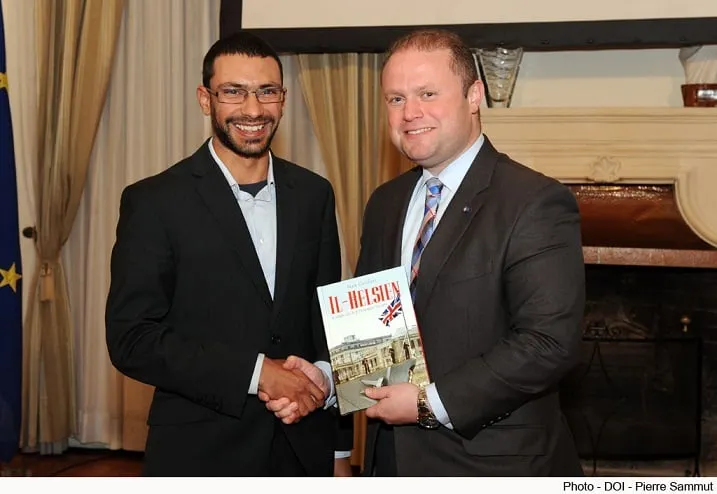 However, once the business lobbyists discovered that the public nature of Bitcoin's transactions made it unsuitable for money laundering, they lost interest in the Blockchain Island scheme, and without this local support, the government's plans floundered, Camilleri claims.
"Had I been a mandarin I would have bought Bitcoin and everyone would have been rich by now," he writes in his book. 
His NFT tell-all certainly isn't making him rich. He's sold only 10 NFTs out of 101 to date, at 0.1 ETH (about $380) each. But he views launching his book in this format as "empowering" for the publishing industry.
Camilleri plans to use the proceeds from his whistleblowing NFTs to start a publishing house—there are plenty more secrets to reveal, he says.