In brief
Comedian Steve Harvey just changed his profile picture to that of a Solana Monkey Business NFT.
Solana's NFT scene has picked up considerably in recent weeks amidst surging value for the SOL cryptocurrency.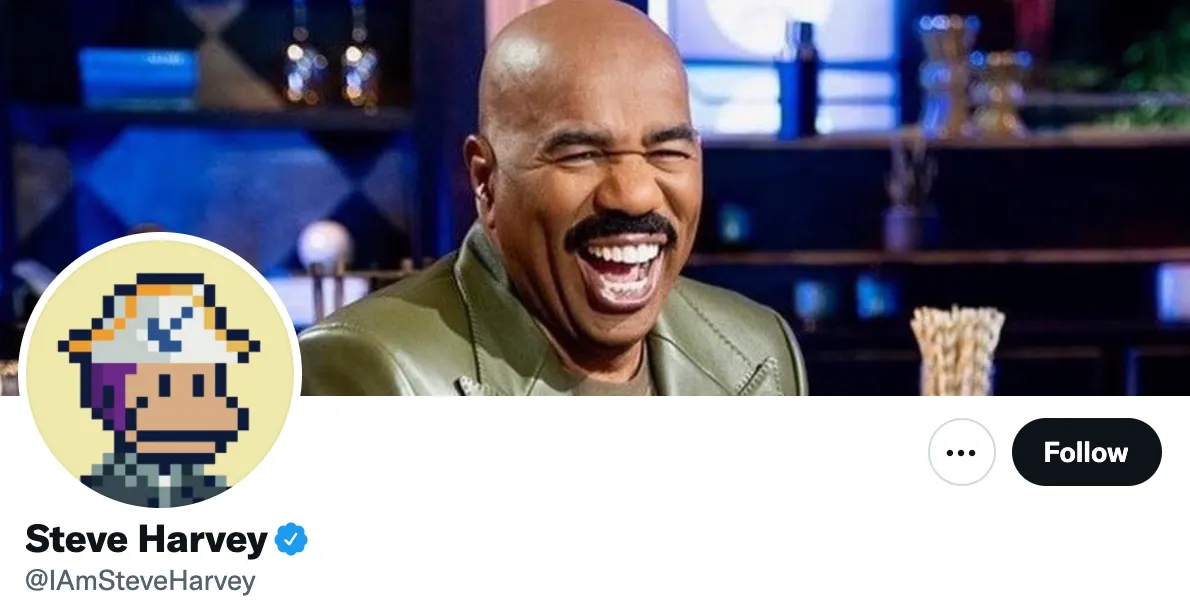 Disclaimer
The views and opinions expressed by the author are for informational purposes only and do not constitute financial, investment, or other advice.