In brief
Black Eyed Peas member Apl.de.Ap has launched a series of NFTs today through marketplace Portion.io.
Proceeds from the sales benefit the First Mint Fund and Manila's Thames International business school.
As a member of hip-hop and pop group Black Eyed Peas, Allan "Apl.de.Ap" Pineda Lindo emerged from his birthplace of the Philippines and has traveled the world, collaborating on some of the biggest singles of the last two decades and selling 80 million records in the process.
However, he knows that the opportunity to reach such a vast, international audience is rare for many artists who emerge from the Southeast Asian country. Apl.de.Ap tells Decrypt that he has heard many stories from Flilipino creatives about struggling within a system that sometimes sees global, well-known clients take advantage of artists from the region.
"The talent of Filipino (Pinoy) artists is well known in film—especially in illustration and graphic design," he said. "It is also well-known that Western corporations hire our talented individuals at well below market rates, and in some cases pass this work off as their own, creating a cycle of limited distribution and no marketing for the artist."
Amidst his own success as a recording artist, Apl.de.Ap has given back to the Philippines through campaigns to build schools and provide resources for students, as well as through a scholarship program that enabled creatives to earn a business certificate at Thames International business school in Manila.
Now, with the recent explosion in popularity around digital artwork tokenized as non-fungible tokens (NFTs) on a blockchain, he sees an opportunity for Filipino creatives to bring their art to a much wider audience—and will help some of those artists take the first steps into the space, too.
Today, Apl.de.Ap announced the launch of four single-edition NFT sales via the marketplace Portion.io, in collaboration with artists AJ Dimarucot and Tom Coben. Each NFT takes the form of a short, one-of-a-kind video clip featuring Apl.de.Ap's as-yet-unreleased music. All of the auctions, which begin next week on May 24, have a charitable component that is near and dear to his mission, with a portion of proceeds benefiting First Mint Fund and the aforementioned Thames International scholarship program.
While Apl.de.Ap might have normally spent the past year touring on the back of the Black Eyed Peas' most recent album, Translation, the COVID-19 pandemic forced him into a lot more downtime off the road. That's how he ended up digging into NFTs—which are like a deed of ownership for nearly any kind of digital item—and dreaming up his own releases.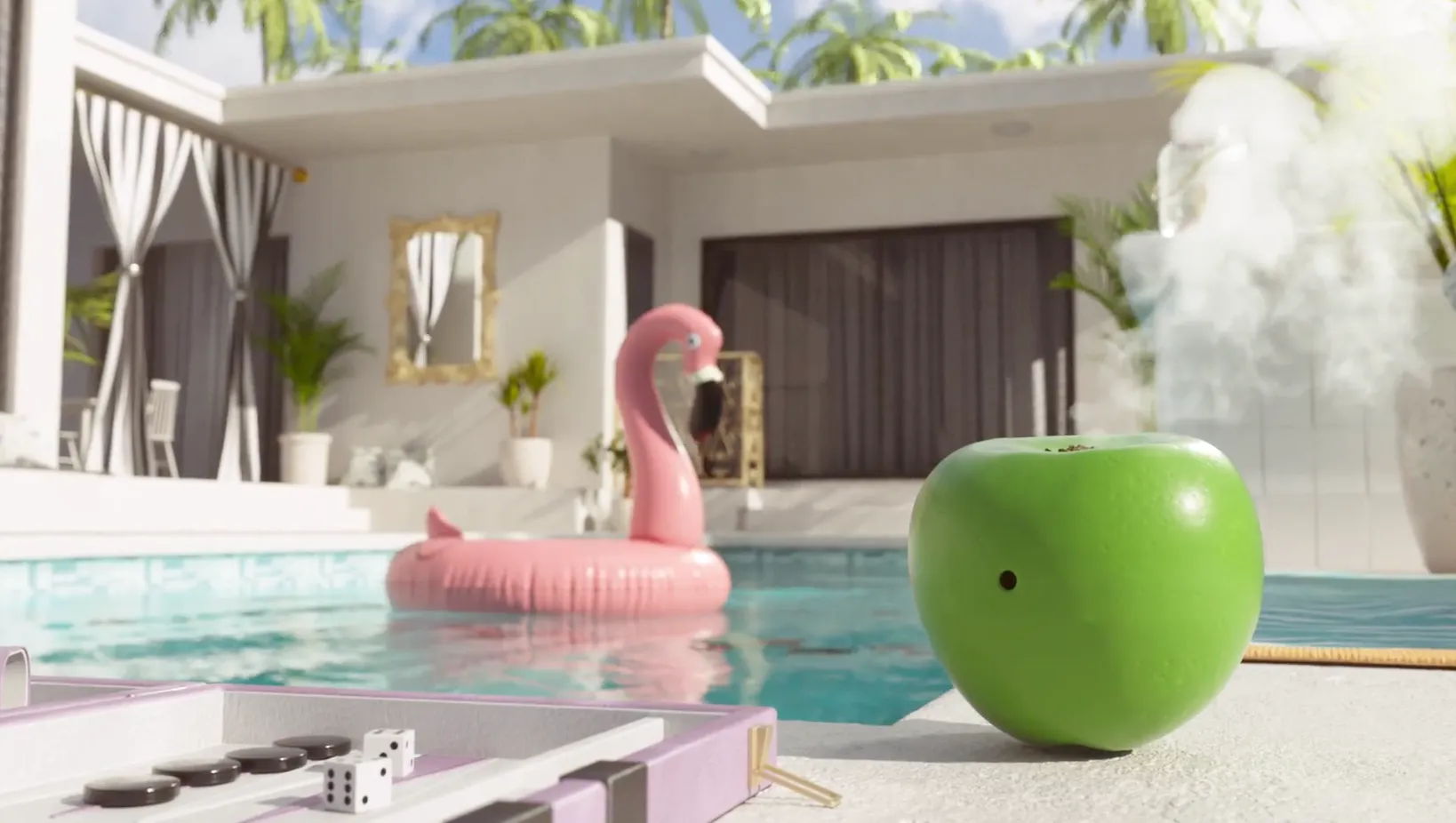 "During lockdown, touring slowed down and it allowed me to pay attention to the world in a different way. I couldn't visit cities, so my phone became my access point to the world," Apl.de.Ap tells Decrypt. "I've always been a collector [of] art [and] limited edition toys, and I love fashion. So when I heard there was a way for me to carry my collection with me, I got interested."
Dimarucot, a graphic designer who has worked with Nike and Adidas, actually received one of those aforementioned scholarships through Apl.de.Ap's foundation and Thames International. He also oversees operations for the First Mint Fund, an organization founded by NFT collectors Gabby Dizon and Colin Goltra—who run the digital Narra Gallery within crypto game Decentraland—with the mission of covering the Ethereum gas fees for minting NFTs launched by rising artists all across Southeast Asia. ("Gas" fees on Ethereum are essentially the variable cost of executing transactions on the network, which are currently at a near all-time high.)
"Working with Portion.io and the artists AJ Dimarucot and Tom Coben is an opportunity to disrupt this conversation, and raise funds for gas fees for those Filipino artists who want to sell their NFTs but cannot afford to do so," says Apl.de.Ap. "My goal is to change the narrative and lower the barrier to entry."
Dimarucot says he was given "free rein" in designing the two NFTs that he developed with Apl.de.Ap. Now, with a portion of sales from this drop going to the First Mint Fund to enable NFT debuts from other artists in the region, the artists aim to spread their success even further and make it easier for local creatives to find new eyes and make a living from their work.
"Apl has always pushed for global recognition for the Philippines. From 'Bebot' to 'Apl Song,' he has worn his nationalism on his sleeve for the international market," Dimarucot tells Decrypt. "From those songs, I think a whole new generation of proud Pinoys were brave to release their art. I have the same mission of spotlighting more Filipino artists on the global stage. That's why it's such an honor to work with him on this. I'm hoping that our collaboration will bring more interest not only in my own work but in the Philippines as an oasis for creative talent."
Apl.de.Ap is the latest popular musician to make waves in the NFT market, with artists such as The Weeknd, Snoop Dogg, and Grimes releasing digital artwork drops, and the band Kings of Leon releasing its latest album as a special edition NFT. Some see the potential for NFTs to disrupt the music industry as we know it, but Apl.de.Ap sees disruption less about change and more about expansion.
"NFTs allow musicians and even those who write music to bring the listener closer in a way that they become partners in our collective journey," he explains. "I think NFTs allow the listeners to appreciate the amount of thought that goes into the music, the video, and the world that we try to create for our records. I also think that NFT's have the ability to create a level of ownership for the listeners, which creates an extra relationship between artist and audience."