The nostalgic brand of early 2000s music peer-to-peer file-sharing service LimeWire has been resurrected in Web3, and a quirky music downloading game that plays on its history has been released today.
The LimeWire Game simulates an old Windows operating system with the LimeWire software running. Players must enter their email address in order to play. The browser-based game involves pretending to "search" for old music and movies to "download."
Players can search for any musician, song, or movie that was popular in the early 2000s—most will show up in the results. Then, players must pick which items to "download." Each download that doesn't contain a "virus," regardless of type, will reward the player with 10 points. The LimeWire simulation continues until either the clock runs out or the user stumbles upon a "virus."
It's worth noting that the files are not real nor are they actually downloaded, so users can't play or access the content they collected in-game.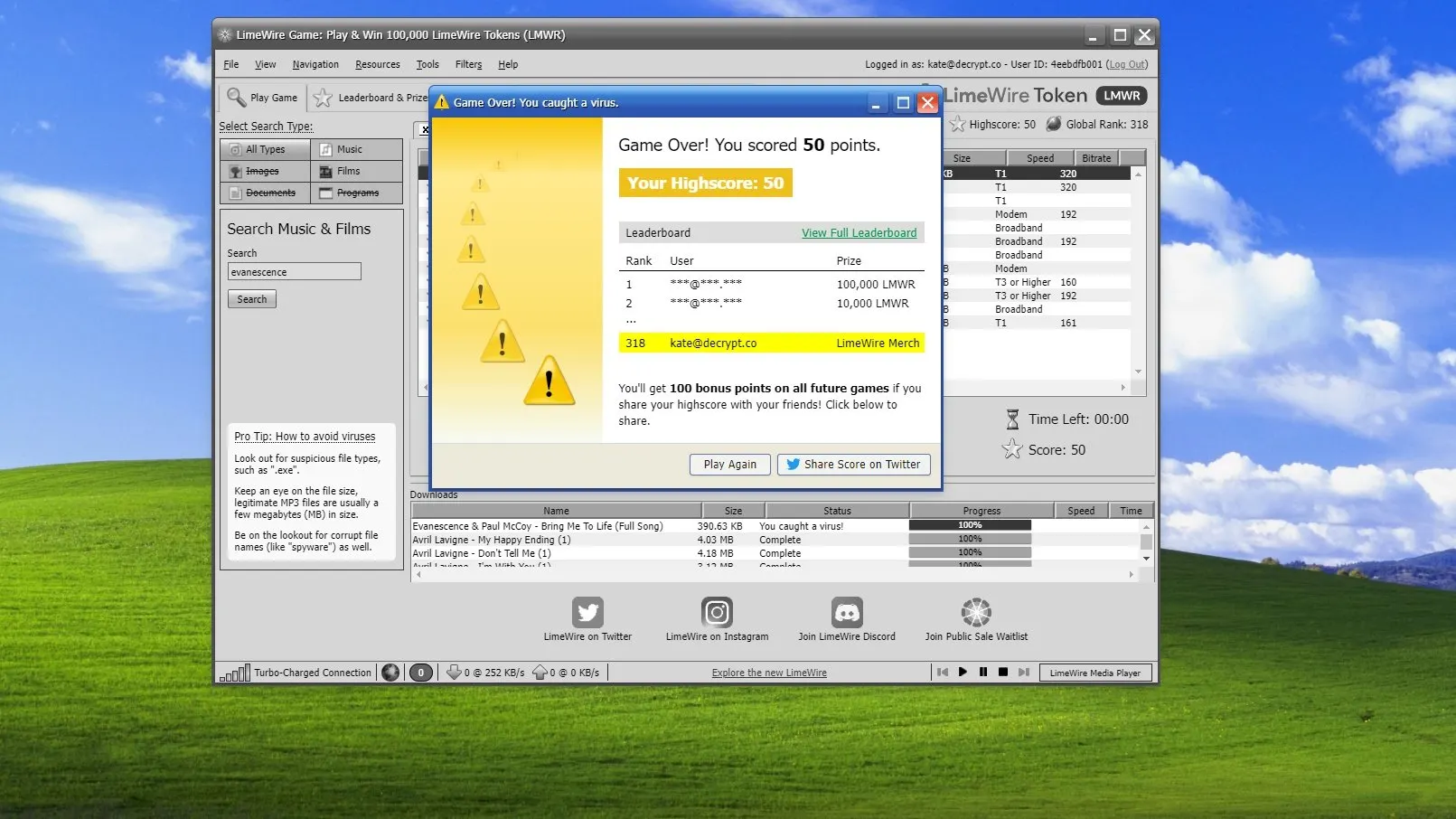 All scores are entered onto the leaderboard, and the players with the highest scores are being promised crypto rewards in the form of LimeWire's upcoming ERC-20 token, LMWR, which is slated for release next month. The top 1,000 players will receive a total of 150,000 LMWR distributed hierarchically among them, as well as "merch packages," according to the company.
The game will be available to play until May 15. 
"Our approach in tapping into nostalgia to promote the new LimeWire was a conscious decision to acknowledge and celebrate our roots," LimeWire Co-CEO Julian Zehetmayr told Decrypt via email.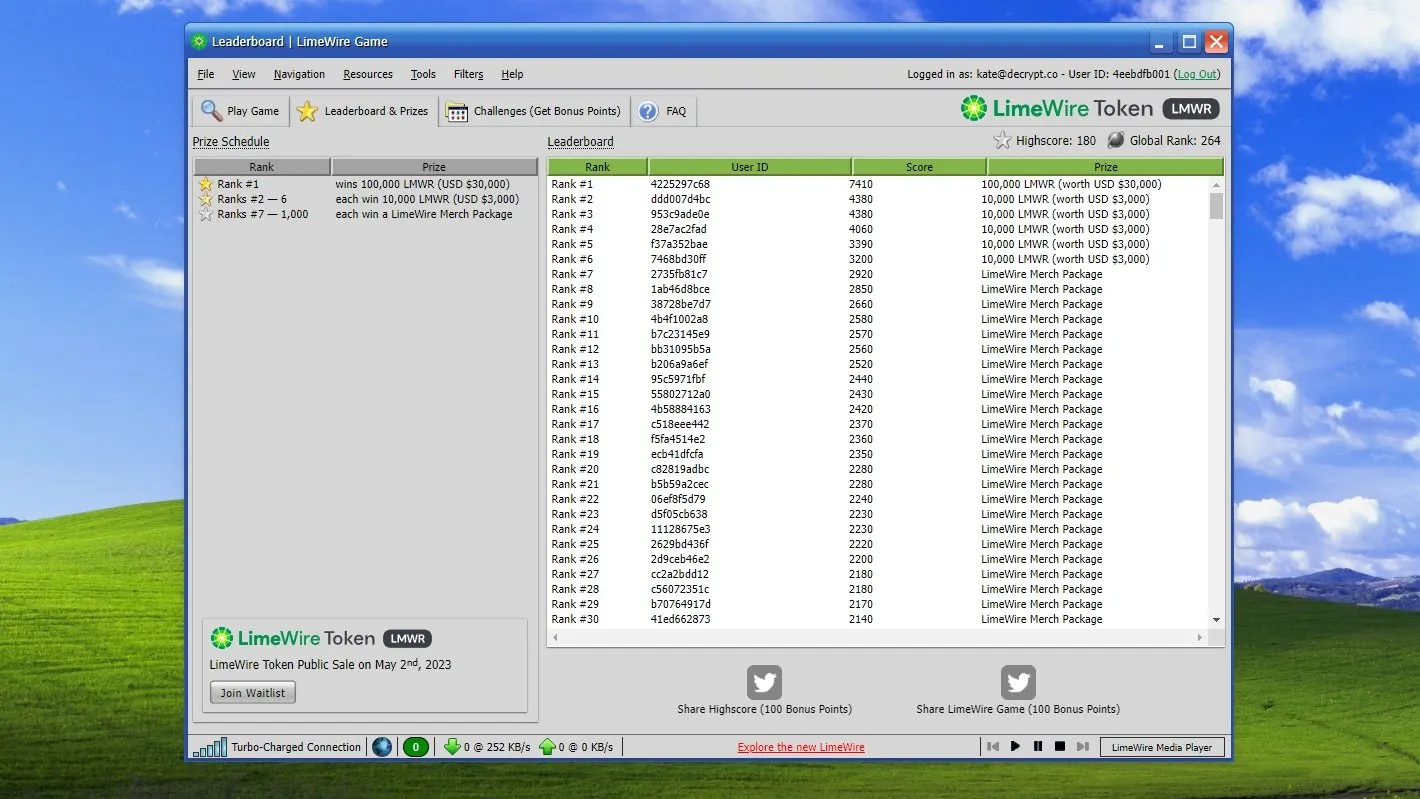 Overall, it's a pretty simple yet fun game that maxes out on early 2000s nostalgia and recreates the now-defunct LimeWire torrenting experience that can feel like a game of Russian roulette for your computer. 
"By meticulously designing a game that captures the spirit of that era, we've successfully recreated the early 2000s in a captivating and enjoyable way," Zehetmayr added. "The nostalgic connection not only resonates with those who are familiar with LimeWire in its early days but also introduces the younger generation to the rich history of LimeWire as we venture into the Web3 landscape."
In 2023, LimeWire is now a creator membership platform and NFT marketplace, where artists can paywall exclusive content for fans, similar to Patreon. On the new LimeWire, creators can sell every piece of content they upload as an NFT and earn royalties on secondary sales.
Since its launch last year, LimeWire tells Decrypt, its marketplace has seen $1 million in total volume traded, with a waitlist of 3 million users and 20,000 creators.