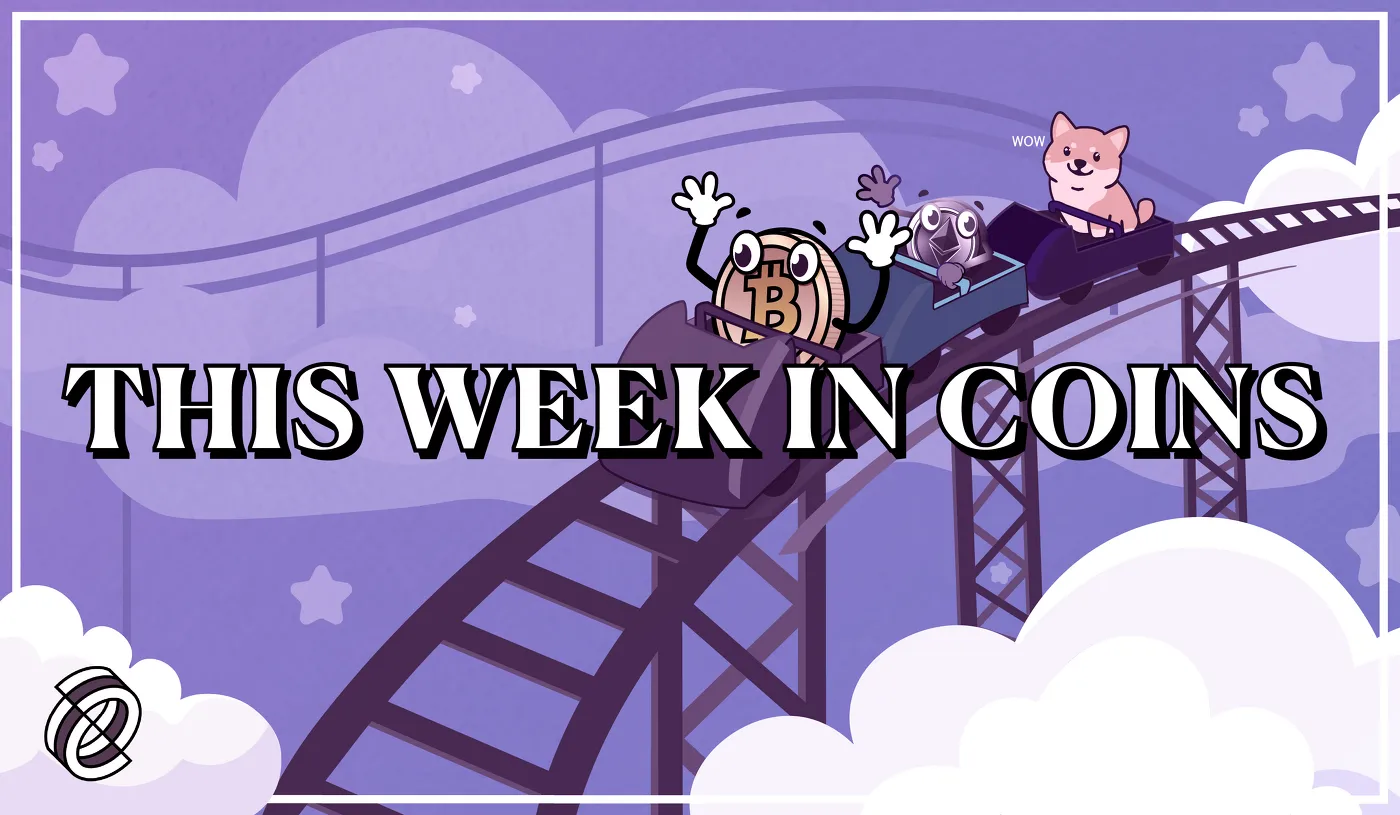 It was a relatively quiet news week in the cryptoverse, reflected by the fact that barely any of the top cryptocurrencies by market capitalization moved dramatically in the past seven days. 
Market leader Bitcoin (BTC), which has a market cap of well over half a trillion dollars, entered the weekend down a marginal 1.4% from seven days ago. It currently trades at $28,030 according to CoinGecko. 
Ethereum (ETH) went in the opposite direction, starting Saturday up 2.4% from a week ago, trading hands at $1,869 at the time of writing. That modest bump is thanks to anticipation of next week's "Shapella" network upgrade, a portmanteau of "Shanghai" and "Capella," two steps that will unlock withdrawals of ETH staked on the network at the execution layer and the consensus layer, respectively. 
In very basic terms, the execution layer executes and records Ethereum's transactions in real-time, while the consensus layer is where those transactions are validated. Every validator has staked 32 ETH to activate their software and is rewarded with ETH for confirming transactions. The validated information is then shared across the whole network. 
The biggest success story this week in coins came from meme coin Dogecoin (DOGE), which pumped at the start of the week, then dove, and is heading into the weekend up 8.8% over the last seven days. 
The coin's rally kicked off after Elon Musk filed a motion with a U.S. judge on Friday to dismiss a $258 billion lawsuit accusing him of allegedly running a racketeering scheme to back the cryptocurrency.
On Monday, DOGE ballooned 20% in less than an hour after Musk changed the iconic blue bird logo on the social media site to a picture of Doge, the adorable Shiba Inu behind the iconic meme that inspired the coin, but the rally ran out of steam by Thursday, when the coin posted an intraday loss of over 8%. 
Adoption news
In spite of stagnant prices, three big crypto adoption stories hit the press this week. 
On Tuesday, Ralph Lauren announced the opening of a new luxury concept store in Miami's Design District; it will be the fashion house's first store to accept cryptocurrency payments. Items can be purchased with Bitcoin (BTC), Ethereum (ETH), Polygon (MATIC), Dogecoin (DOGE), and other cryptocurrencies via a partnership with crypto payments service provider BitPay. 
That same day, Latin America's biggest investment bank, Brazil-based BTG Pactual, announced the launch of its own stablecoin, the U.S.-dollar pegged BTG Dol token, which runs on Polygon. BTG Pactual said in a statement that this stablecoin will allow investors a "simple, efficient, and secure" way to put their equity into dollars. Clients can start investing with as little as 100 reals ($20).
And on Wednesday, PostFinance, the Swiss bank fully owned by the Swiss government, announced it will offer its customers a range of regulated crypto services delivered through Sygnum's B2B banking platform, including the ability to buy, sell and store Bitcoin and Ethereum.
All positive signs for crypto adoption, even if they didn't spark a rally.