Kraken, the world's sixth-largest cryptocurrency exchange, is launching its new NFT marketplace today, even as sales for digital collectibles continue to drop. 
The exchange is hoping to entice current and would-be NFT collectors with its promise of gas-less transactions on Kraken—a sweet incentive likely aimed at cost-conscious buyers amid record worldwide inflation, which, coupled with crypto's penchant for volatility, has left the industry in tatters. 
But Kraken is not daunted, with a company spokesperson reiterating its belief that NFTs are here to stay, saying: "We're not in the business of timing markets, we're in the business of accelerating financial freedom and independence."
The new marketplace "has been designed from the ground up to be the most secure and accessible marketplace in the non-fungible ecosystem," according to a statement announcing the launch. Currently, the marketplace is only available to those who joined the product's waitlist back in May. 
It will initially host over 70 Ethereum and Solana-based NFT collections, and will also allow customers to store their NFTs on Kraken at no extra cost, including any already owned.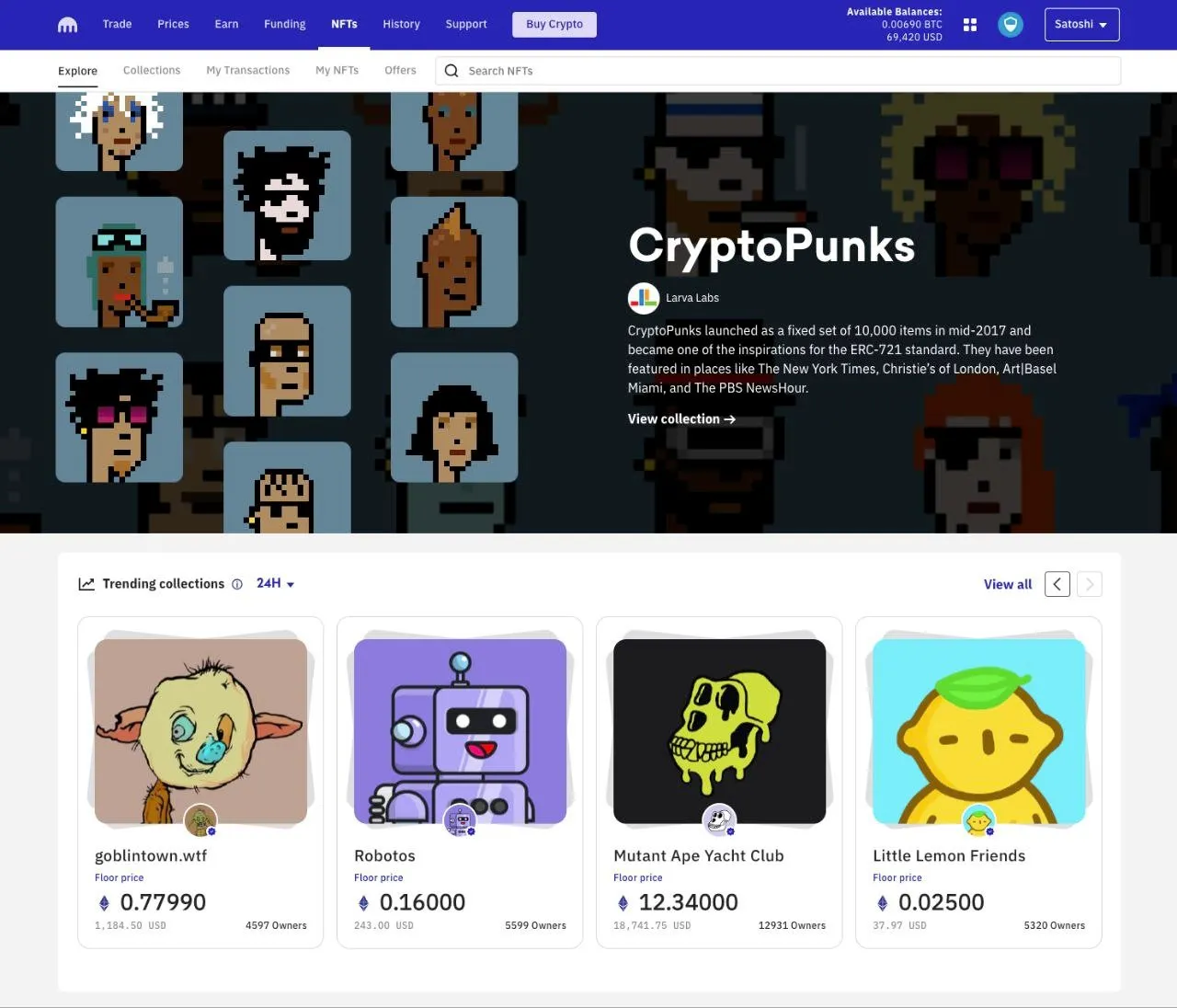 Kraken takes on OpenSea
But Kraken is going up against NFT king Opensea, which is still dominating somewhat paltry NFT trading volumes, per Dune Analytics. 
Its main competitor, LooksRare, has been making headway in recent weeks, but still lags behind it by a wide margin.
Kraken will hope to differentiate itself by providing features like built-in rarity tools to help novice buyers evaluate the worth of various NFTs. Digital collectibles will be accompanied by a score to let users know how rare or common an NFT is before they make a bid.
The company spokesperson added that Kraken's stringent security protocols to keep any "malware-embedded NFTs out of the platform," which will help clients use Kraken NFT "with complete peace of mind, without fear of their crypto wealth being compromised."
The company also said buyers will also be able to view and purchase NFTs listed on other marketplaces, while still "under the full protection of Kraken's industry-leading security framework."
"By leveraging the same battle-tested infrastructure that has kept our client's crypto assets secure for the past 11 years, Kraken NFT provides the bedrock people need to engage with the NFT space with confidence," the company said.