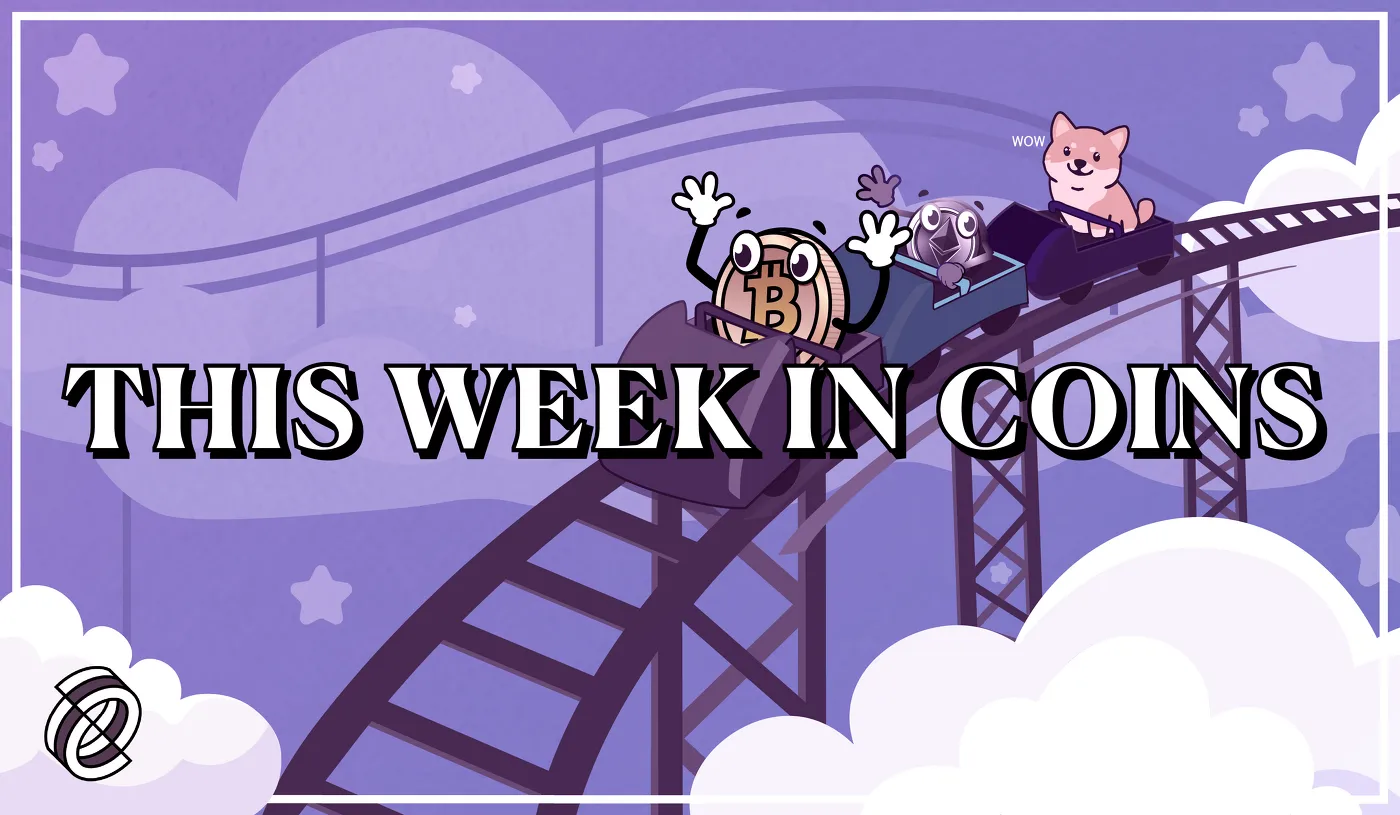 On Tuesday, crypto fleetingly regained a trillion dollar market cap. The modest gains were wiped out the following day by a brief crash, and coming into the weekend, Bitcoin (BTC) and Ethereum (ETH) are both basically flat over the past seven days. 
That's better than some of the other notable names fared in the past week. XRP is down 5% in the past week, even after an incremental victory in Ripple's case against the SEC that will allow Ripple's attorneys to see emails about former SEC official Bill Hinman's 2018 speech in which he labeled ETH not a security; Cardano (ADA) is down 7.5% even after pulling off its Vasil hard fork; Solana (SOL) is down 5% after the network suffered a three-hour outage Friday night; Dogecoin (DOGE) is down 7%; Avalanche (AVAX) is down 5%.
Did any coins gain?
Uniswap (UNI) enjoyed a rally this week, up 9% over the last seven days after reports that Uniswap Labs, the development team behind the leading DEX, is currently in funding talks with one of Singapore's sovereign wealth funds, alongside blockchain investment firm Polychain, to strike a deal that could would give Uniswap a $1 billion valuation.
Regulation, regulation, regulation
Calls to regulate the crypto market are getting louder all around the world.
On Monday, Australia's central bank ​​said in a white paper that the country's CBDC pilot should be completed by mid-2023. The pilot, which started in July, uses a blockchain currency called eAUD which utilizes JPMorgan's enterprise-grade, private variant of Ethereum, Quorum, and at this point will not necessarily lead to a CBDC. 
The following day, Christine Lagarde of the European Central Bank, the Federal Reserve's Jerome Powell, and Bank of International Settlements' general manager Agustin Carstens all called for broader DeFi regulation during an online panel hosted by the Bank of France. 
During a fireside chat at the NYU School of Law that day, Commodity Futures Trading Commission (CFTC) chairman Rostin Behnam said that Bitcoin might "double in price" if it traded in a CFTC-regulated market. The chairman added that the crypto industry had "a massive opportunity for institutional inflows that will only occur if there's a regulatory structure."
And on Wednesday, 33 Paraguayan senators voted to reject President Mario Abdo Benitez's veto of a bill aiming to regulate Bitcoin mining in the South American country. In July, Paraguay's legislature approved the bill to create a clear-cut tax and regulatory framework that would allow miners to know where they stand while operating in the country.