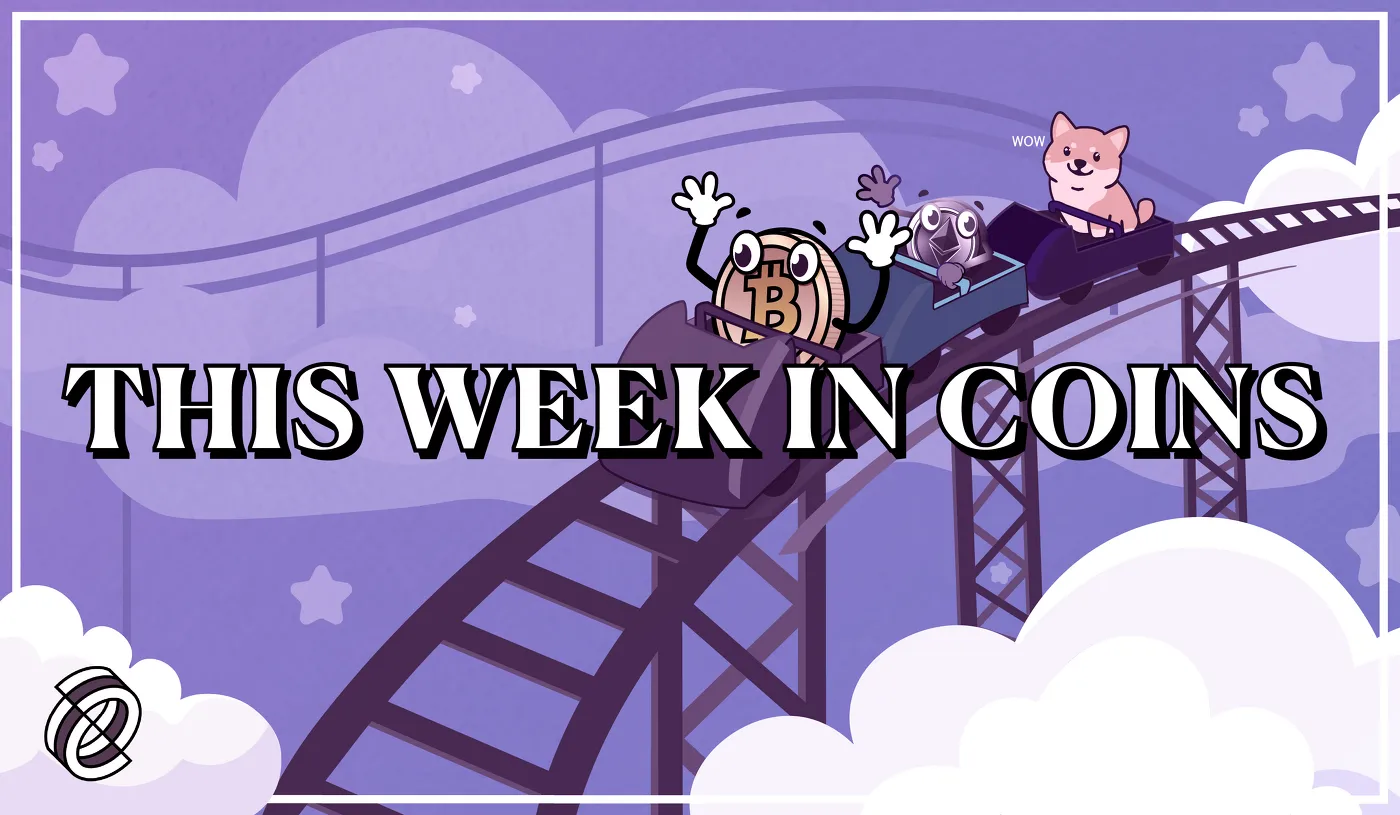 Generally speaking, most leading cryptocurrencies dipped over the last seven days, but the losses weren't as severe as the previous week. 
Leading cryptocurrency Bitcoin sank 5% over the last week, and as of this writing was trading at $40,205. Meanwhile, rival Ethereum dipped 5.8% over the week, trading now for $3,040.
Solana, Cardano, and Avalanche—the three leading smart contract-enabled "Ethereum killers"—posted seven-day losses of around 8%. As of this writing, Solana was trading for $102, Cardano for $0.9536, and Avalanche for $77.58. 
Terra's LUNA posted the biggest loss among top 30 coins for the week, plunging 15% to $81.31.
Elsewhere, both Cosmos and Ethereum Classic dipped a little over 10% this week, trading for $24.32 and $39.99, respectively.
The week's news
On Monday, the world's biggest crypto exchange, Binance, gained in-principle approval from financial regulators in Abu Dhabi. That gives Binance the green light to apply for a license in the UAE to operate as a virtual asset broker-dealer. Should the application succeed, the exchange could service customers across the MENA region through a subsidiary, per Bloomberg. 
On Tuesday, crypto payments company Circle announced a $400 million funding round led by asset manager BlackRock. The world's largest asset manager with over $10 trillion in assets under management, BlackRock has been tapped to steward the fiat reserves backing Circle's USDC stablecoin.
On Wednesday, Binance CEO Changpeng Zhao announced that the company is getting floorspace in the world's biggest startup incubator, Studio F, in Paris. The move is part of Binance's $100 million investment drive in France, first announced in November. 
The deal means that Binance's selected crypto startups will get free accommodation and access to various resources at Station F during their incubation period, alongside access to support from Binance's team and partners.
Elsewhere, CoinSwitch Kuber became the second major Indian cryptocurrency to disable cash deposits via the popular United Payments Interface (UPI) payments system. The central bank-regulated UPI system formerly let Indian users deposit cash to buy crypto on the CoinSwitch and WazirX exchanges. CoinSwitch cited "regulatory uncertainty" as the reason for suspending UPI deposits. 
On Friday, former Ripple adviser and law professor Michael Barr was named President Joe Biden's first choice to become vice chair for supervision at the Federal Reserve. Since revealing his executive order in early March, Biden has taken a moderate and accommodating stance on crypto as he seeks to integrate and regulate it into America's financial system.
Finally, that same day, Portuguese regulators licensed Bison Bank to act as the first crypto bank in the country. The bank is authorized to launch Bison Digital Assets, a subsidiary that will conduct custodial and exchange services of cryptocurrencies.