In brief
Take-Two CEO Strauss Zelnick questioned whether cryptocurrency would "matter" in five years' time.
During the company's Q4 2021 earnings call, Zelnick argued that the company's games already function as "metaverses".
Grand Theft Auto may have made hundreds of millions from in-game microtransactions, but don't expect to see the game integrate cryptocurrency any time soon.
Speaking on the company's Q4 2021 earnings call, Strauss Zelnick, CEO of Grand Theft Auto publisher Take-Two Interactive, took a skeptical stance on crypto. "If you take metaverse, SPAC, and cryptocurrency, put them all together, in five years will any of this matter? I'm not sure that it will," Zelnick said.
Despite Zelnick's skeptical stance on cryptocurrency, a slide in Take-Two's presentation highlighted in-game virtual currency as "promoting engagement and growth in recurrent consumer spending" across its games Grand Theft Auto Online, Red Dead Online, and NBA 2K21.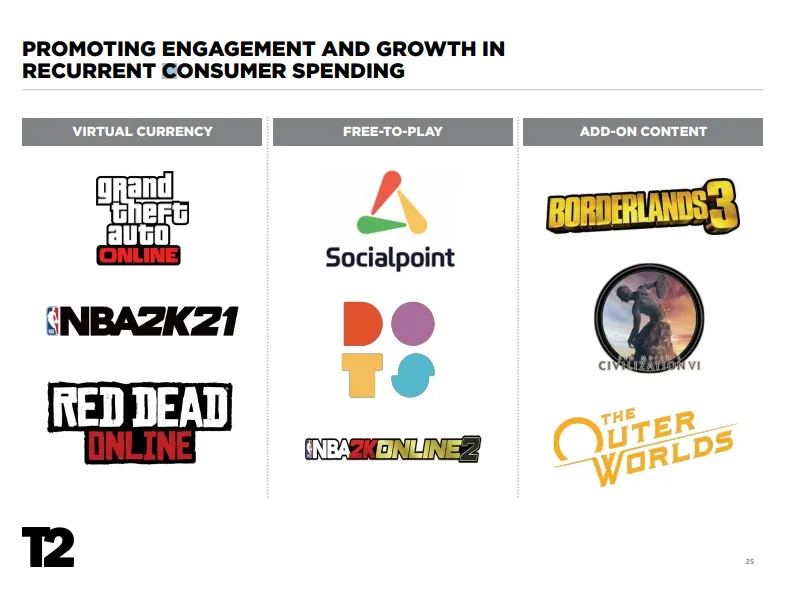 The Take-Two CEO was responding to a question about how the company could create "a bigger type of platform experience" for gamers through the metaverse, a type of pervasive digital world with its own economy.
Zelnick dismissed the term as a "buzzword", pointing out that games like Grand Theft Auto Online are effectively already metaverses. They give players "an opportunity to exist in that fictional world and express yourself in ways that are challenging, fun, competitive, and new, and find ourselves in places doing things that we can't really do usually in the real world," he said. 
He also argued against the idea the company's online worlds could be used for non-gaming experiences such as business meetings. "We could, I guess, do this conference call inside one of our titles—but it's a bit more efficient to do it this way," Zelnick said.
Crypto and the metaverse
While Zelnick may shun the term "metaverse", it's gaining increasing traction among cryptocurrency users, with a number of decentralized virtual worlds based on crypto and non-fungible tokens (NFTs) emerging over the past few years.
Decentralized, NFT-powered metaverses such as Decentraland and The Sandbox have racked up tens of thousands of users—admittedly a far cry from the 120,000 concurrent users playing Grand Theft Auto Online at any given moment. But by representing in-game items as NFTs—cryptographically unique tokens that lend scarcity to digital content—crypto games are enabling users to claim real-world ownership of in-game items and plots of virtual land. 
Brands are jumping on board the bandwagon, too; The Sandbox has inked deals to feature characters from Animoca Brands' roster, including Care Bears and the Smurfs, while Decentraland will play host to a casino built by veteran gaming firm Atari.
Other firms are mashing up the metaverse with augmented reality; earlier this year, crypto gaming firm Enjin teamed up with AR platform MetaverseMe to turn "hyper-realistic avatars" into NFTs. AR is another "buzzword" that Take-Two's Zelnick takes a dim view of. "The buzzword of virtual reality didn't get this industry very far," he said. "AR hasn't improved matters. 3D hasn't really done much for us."
Bringing blockchain to games
While Take-Two might regard cryptocurrency with skepticism, rival games publishers are throwing their weight behind the technology. 
Chief among them is French firm Ubisoft, which is pressing ahead with plans for blockchain-powered games.
Earlier this month it announced that several crypto startups would form part of its ongoing Entrepreneurs Lab initiative, which has already hosted the teams behind crypto games Sorare and Axie Infinity. "As we are still at the beginning of this whole blockchain gaming thing," Ubisoft's Blockchain Initiative Director Nicolas Pouard told Decrypt, "every project is trying to pave the way for their vision of what blockchain gaming could be."