In brief
S!NG allows creatives to mint NFTs on a mobile phone, for free.
The app aims to enable anyone to easily prove ownership of an idea. 
A new app that allows anyone to easily mint a free NFT on a mobile phone and register their ownership on a blockchain was launched this week—dispelling any remaining doubt that non-fungible tokens have gone mainstream.
S!NG, created by former Apple executive Geoff Osler, is targeted at artists, musicians, and other creatives, as a quick and easy way to establish that an artwork, song lyric, or other intellectual property is associated with them, and the date on which it was created. 
Registering the US copyright for creative work can take weeks or months, and that doesn't chime well with the speed at which it's possible to create an ad-hoc video clip or a GIF that goes viral within hours. 
But an NFT can be minted within seconds, and provides the reassurance of cryptographic proof of ownership, with permanent blockchain archival storage, according to S!NG.
"The entire ethos of S!NG is enabling creatives to take control of the IP that they're creating— the push mainstream proves that this is something that was long overdue," Corey Herscu, the startup's director of communications told Decrypt today. 
Developed with artists in mind
The app strives to be as easy to use as possible and was developed with musicians, including DJ Nu-Mark, Rasta Root, and the lead singer of Canadian rock outfit Our Lady Peace, Raine Maida, who is now S!NG's product officer.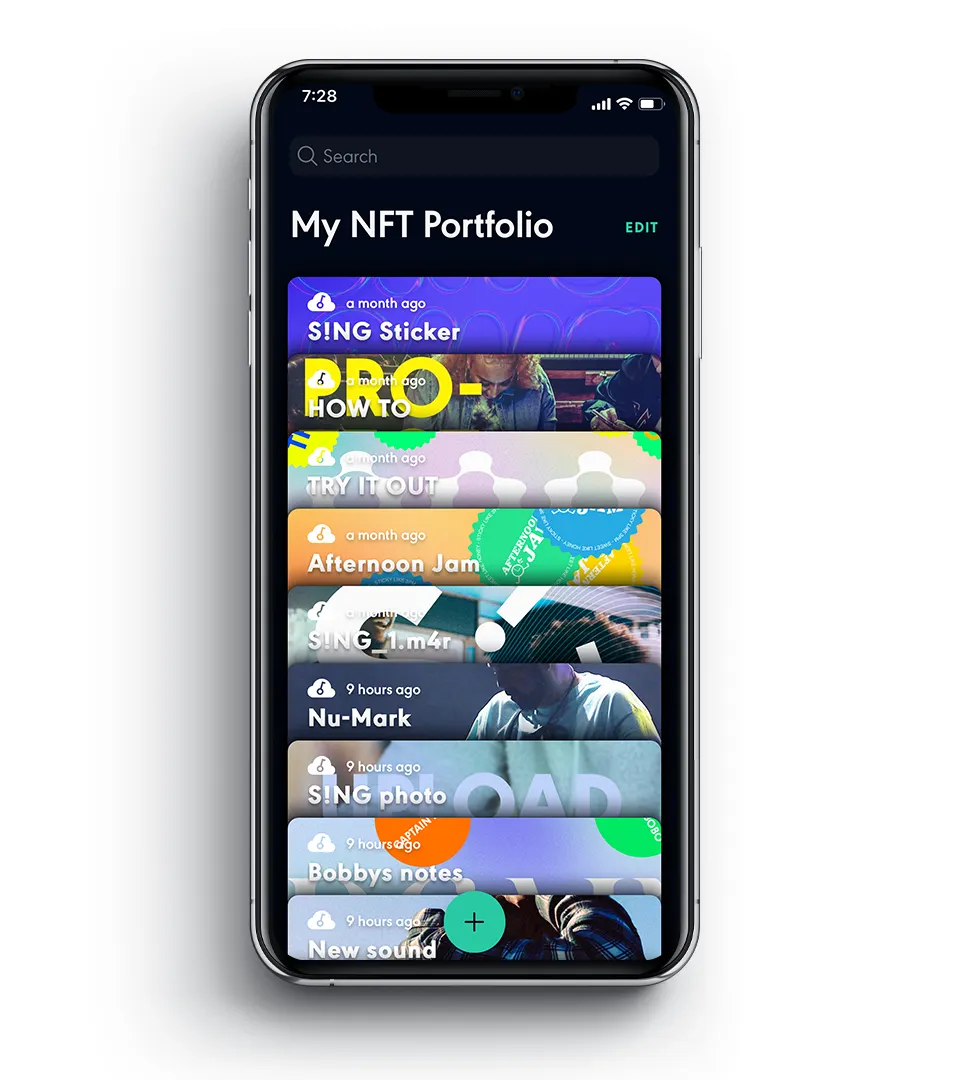 Something like a hip-hop track may have been created on multiple platforms, with around a dozen people participating in it, Maida told Fast Company. "We're literally living through the problems of not having some sort of simple copyright mechanism, and this is becoming much more of a concern with the way creators are now."
S!NG's CEO Geoff Osler has plenty of experience in licensing. As co-founder of sustainable tech startup Clearsign, he was responsible for establishing patent protection. Prior to that, he worked in software product licensing at Apple and Adobe. 
Currently, the startup is partnered with the OpenSea NFT marketplace so that its users can sell their creations, but it's planning to launch its own. 
The NFT files are stored on the Interplanetary File System (IPFS,) a protocol that allows data storage to be spread across a network (and is also used by Decrypt.) 
Ordinarily, it can cost up to $200 to mint an NFT on a platform like OpenSea, but S!NG is free to use. "We use a full node of Ethereum as a side-chain to do the heavy lifting of minting and mining NFTs, so the users do not have to bear the cost of creating them on the public chain," Osler told Decrypt.
"We drop the NFT into the user's wallet which is the same address on our side-chain as the public chain. We always create an anchor transaction on the public chain with the side-chain hash as a proof," he further explained. 
Some crypto enthusiasts won't appreciate that it's not possible to actually look up your NFT on the Ethereum blockchain on the app, but a swift glance at blockchain tracker EtherScan should verify that it's there. In future versions, the developers plan to provide downloads of time-stamped proof of a user's file once it's been uploaded.
Even despite some limitations, S!NG is a welcome addition to the NFT space, which has recently been dominated by hype and big bucks. 
EulerBeats, for instance, is a project looking to turn music into a pure investment play, with algorithmically-generated audio tracks in the form of NFTs; musical artist 3LAU has sold a music album in the form of 33 NFTs for $11 million. 
Among all the hype and the money— the utility that this technology provides for creatives has taken a back-seat. But does it provide a watertight case for copyright? Over the coming months and years, the lawyers may still have plenty to say about that.