In brief
With "social money," crypto's socialites create their own cryptocurrencies, then gift or sell them to their followers.
Loyal fans can use the tokens to buy goods or services, or vote to influence the creator's behavior.
Roll launched in private beta last summer and currently offers about 160 social tokens. It will launch no later than last quarter.
You can't buy the heart of Laurel Driskill, who runs an Instagram account with 230,000 followers under the name "sugarboogerz." But for $0.000987 per token, you can buy her Ethereum-based 'social token,' the $TINGLE, and invest in it.
Driskill is beloved for creating ASMR videos, enjoyed by those for whom the sounds of whispering, tapping, and masticating caused untold pleasures. In mid-2019, she discovered a new way to tap into her fans' adoration: creating her own cryptocurrency. 
Super-fans can now spend around $50 worth of $TINGLES to ask her a question, seek advice, or access her videos, such as her masterful "iPhone Mic Nibbling ASMR."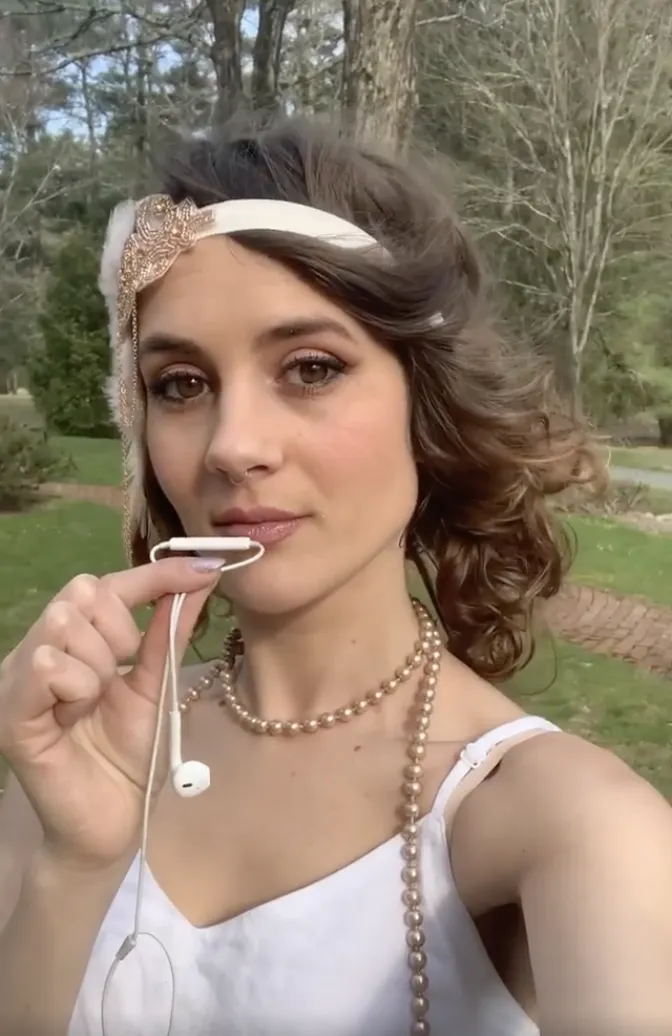 "From my followers' perspective, it's a way for them to interact with me. From my perspective, it's a way to build an economy," she said.
'User-generated currency'
Driskill is among the first adopters of "social money," in which crypto's socialites create their own cryptocurrencies, then gift or sell them to their followers. Once minted, they can raise money with token sales and encourage loyalty among their fans. The fans themselves can use the tokens to buy goods or services or even vote to influence the behavior of their creator. 
"It's a way to reward awesome things that are happening in your community, like comments and retweets and subscriptions and donations," explained Bradley Miles, the CEO of Roll, the New York City-based startup that hosts Driskill, and is at the forefront of minting social money.
Roll, which is currently in private beta, launched last summer, and is seeded with investments from the likes of entrepreneur Gary Vaynerchuk and NBA star Spencer Dinwiddie, said Miles. Roll currently offers about 160 social tokens, such as the $ALEX, the $KERMAN, and the $CALVIN, each representing an artist, influencer, or entrepreneur.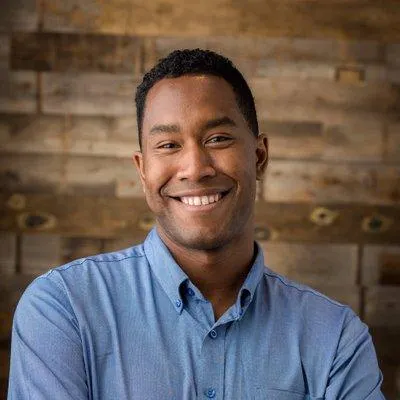 Last week, Roll apparently even minted $AVC for Fred Wilson, one of tech's most influential venture capitalists. (Wilson did not respond for comment.)
Miles said that human tokens create a marketplace for loyalty in a way that fiat currencies cannot. Social tokens feel different from fiat currencies, such as the US dollar, he said. If Taylor Swift, for instance, wants to thank her fans, "it'd be weird if she gave them $30." But if she gave them $SWIFTIES, "that's a great way of forming a sense of belonging and creating a community." 
How Roll's social token works
Social tokens first made news in January, when Dinwiddie, the Brooklyn Nets' point guard, tokenized his NBA contract for $34 million (despite pushback from the NBA). Though he did not use Roll, the experience apparently prompted him to become an investor in the platform, which is aimed as much at regular Joes as celebrities. 
Roll describes itself as offering up "blockchain infrastructure for social money." It creates ERC-20 tokens on users' behalf and makes social money easy to store and handle. It provides an exchange to buy and sell them. And for each content creator, it mints 10 million ERC-20, 2 million of which they receive straight away; Roll gives them the rest in monthly lump sums for the next three years. 
Once the social money's issued, people can do whatever they want with it. Content creators can sell their crypto in token sales or distribute them to fans from the Roll app. They can put them up for sale on exchanges or make trading strictly peer to peer. Several can be exchanged on Uniswap (currently they're worth fractions of pennies) and volumes range from zilch to a couple of thousand dollars a day.
High rollers
Roll is gaining traction. In May, 24 investors spent $23,500 on a token sale for $KERMAN, the token of 22-year-old Australian crypto-entrepreneur Kerman Kohli, who promised to let them vote on some of his life decisions. 
A month earlier, a group of 30 spent a total of $25,000 on the token sale for $ALEX after 23-year-old crypto entrepreneur Alex Masmej said they could get "up to 5X ROI in 3 years," a cut of his salary, and, like $KERMAN, the opportunity to vote on some of his life decisions. 
This month, Masmej offered his investors the opportunity to vote on his daily habit for July: with enough $ALEX, they could make him jog for five miles a day; survive solely on Bitcoin; wake up early or stop eating red meat. 
Holders voted with their money and used $5,000 of $ALEX tokens to get him running. "I think I put the bar too high, but just enough so that I will make it. So basically, maximum pain," Masmej said. Masmej, so far, has been on just five runs this year, all under 3 miles. 
Putting the social in a social token
Driskill maintains that the fate of $TINGLES is under her control. She decides whom to distribute it to and how much, meaning she can, at least initially, control the price. The worth of $TINGLES is also tied to her content: "it stops circulating if I don't create my content anymore, because what's the [point]?"
But this is cryptocurrency: the market ultimately determines the value of $TINGLES, no matter how assured Driskill is of the quality of her content and the loyalty of her fanbase. 
The pseudonymous Connie Digital, a marketer and artist from New Jersey, in 2019 launched $HUE, a token he uses to reward his community, for say, sharing one of his articles; his community can use $HUE to buy his art.
"I have some control, but a lot less than I think people realize," he said. "People are doing anything they want with it." 
Some have tokenized their own artwork and then listed it for $HUE. Others are swapping $HUE for trading cards, and more still tip each other $HUE on discord servers. Someone else added $HUE to Uniswap V2 on his behalf, he said, adding, "it's humbling."
Jack Purdy, an analyst at crypto research firm Messari, wrote in a research post that the market will determine the value of services offered by token creators. 
"This is a truly novel means of value discovery since for the first time ever a person's time can be tradeable on secondary markets," he said, which could "reduce the dependence on corporations as vehicles for coordinating economic activity." 
"This could fundamentally reshape what it means to become an independent consultant." 
Kohli, as well as selling his consultancy services, wants to turn $KERMAN holders into "an army of people" rallying around the Kohli cause. "Anything I want feedback on, there's a group that's heavily interested," he said. He's currently working on a Telegram app for investors to cast their votes on how he should run his next startup.
Said Kohli: "These people are now part of my creation process." 
Though shareholders vote on business decisions, he's decided to bar them from influencing his personal decisions. His girlfriend has given him the "no go on that side," he said.
Regulatory questions around social tokens
As is often the case with all things crypto, it's unclear what, if anything, the regulators will say. The ICO boom of 2017-18 raised billions of dollars in ICOs, only to see the Securities and Exchange Commission later fine or sue companies out of existence for securities violations.
Preston Byrne, a crypto specialist, and partner at law firm Anderson Kill thinks that social tokens could indeed be asking for trouble. He termed them "speculative investments'' and said they could well "attract attendant civil and criminal penalties."
Likewise, attorney Jake Chervinsky tweeted: "If you're thinking about raising capital by selling a personal token in the United States to fund your career on the promise of returning profit to investors based on your future efforts, maybe just don't."
Miles says that the $ALEX and $KERMAN sales are "small and community-based," and different from "the crazy shit that happened with Tezos or Telegram." Those ICOs garnered $232 million and $1.7 billion respectively, and have been challenged by lawsuits.  
Potentially more important from a regulator's perspective, Kohli and Masmej said they have made it clear to investors that they are not offering securities. They are warning investors that their tokens may have a number of benefits, but there is no guarantee that they will appreciate over time.  
Besides, said Masmej, referring to Block.One's $20 million slap on the wrist after its $4 billion ICO, he is "willing to pay that %" in the event of a lawsuit. 
Deja vu all over again 
Despite the novel crypto element, none of this is as new as it sounds.
K.Mike Merrill has been selling shares of himself online since a "human IPO" in 2008, a move that inspired countless others to do the same. (Miles, Kohli, and Masmej refer to him as an inspiration).
Merrill, who recently moved to Los Angeles to work in advertising, has put many of his major life decisions to just over 1,000 shareholders. A share in him is currently worth $5 and his market cap is around $70,000.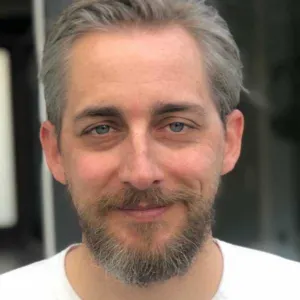 "Essentially the more shares you have, the more say you have in my life," he said. 
He consulted shareholders before getting a vasectomy (investors rejected this), whether he should propose to his girlfriend (he did; they were, for a time, engaged), and which Presidential candidate to endorse in the Democratic primary (Sanders). 
Merrill thinks that social tokens cure some of the clunkiness of the human IPO system he jerry-rigged. Outsourcing the project to an exchange "would be a great change," he said, adding that he's considering consulting shareholders about it. 
In the meantime, Roll is on a roll. Though still in private beta, the company has been signing up more and more people and is headed for its public launch "no later than next quarter" Miles said.
Its latest adherent is the influential crypto-journalist Wong Joon Ian, who recently minted the $JOON ("Available on Uniswap or Roll Exchange.") As this story was being published, Wong was staging a meetup in London of people interested in social tokens. Users needed 1000 $JOON to attend, and even during the COVID crisis, a dozen people showed up.
Hi token friends,

If you issued your own token, come chat about it as a group tomorrow. It's 1,000 $JOON to stake. @AlexMasmej will kick off sharing his experiences, and then we can generally chat as a group.

Available on Uniswap or Roll Exchange. https://t.co/Fe0U9NkckZ

— Wong Joon Ian (@joonian) June 18, 2020
Editor's note: This article was updated to reflect that Wong Joon Ian's family name is Wong, not Ian.