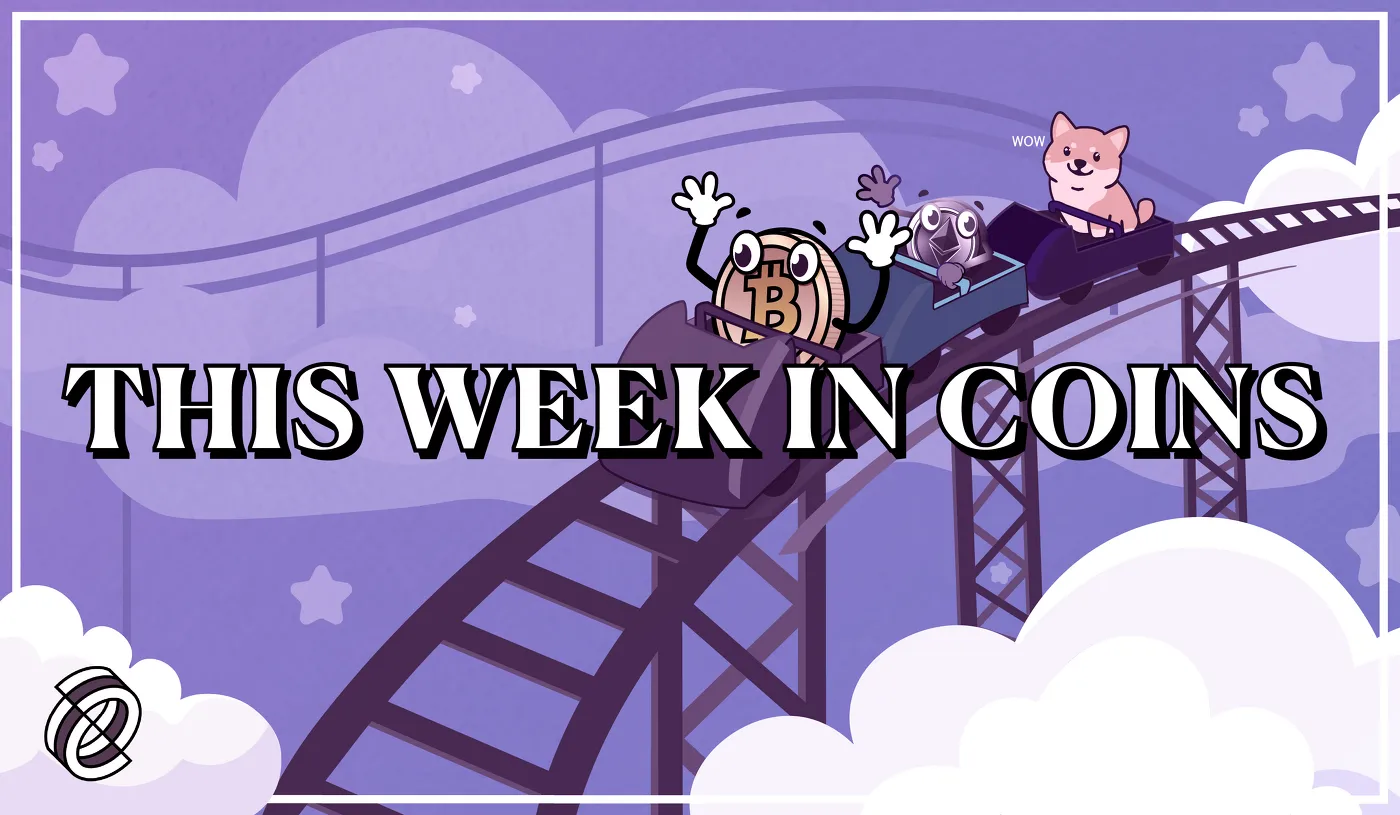 Crypto is down this week, although Bitcoin and Ethereum proved more resilient than a few altcoins. 
Prices fell—but not by much—driven downward by a globe-rattling Israel–Palestine war and persistent inflation readings in the latest Consumer Price Index (CPI) report by the U.S. Bureau of Labour Statistics. Broadly, investors tend to switch to lower-risk assets in times of political and economic uncertainty. 
Narket leader Bitcoin (BTC), which capitalizes just over half a trillion dollars of the trillion dollar crypto market, dropped 3.7% over the last seven days and currently changes hands at $26,928, according to CoinGecko. 
The second largest cryptocurrency by market capitalization, Ethereum (ETH), had a setback this week of 5.4%. It currently trades for $1,554—its lowest price level since March. 
Virtually no gains were posted by any of the top thirty cryptocurrencies this week, but several coins depreciated substantially more than the market leaders this week, including Polygon (MATIC), which fell 8.6% to $0.521054, and Polkadot (DOT), which fell 8% to $3.76.
Avalanche (AVAX) crashed hard, shedding 12.4% in seven days to trade at $9.19 on Saturday. 
In the news
There was very little adoption news in the U.S. or elsewhere this week. Similarly, there were no political developments concerning crypto regulation as authorities around the world instead followed and responded to the situation in the Middle East. 
On Wednesday, Cathie Woods' Ark Invest refiled its application for a Bitcoin spot exchange-traded fund (ETF). An ETF is an investment product for investors who want to buy into Bitcoin's growth without exposing themselves to the risks of directly holding it themselves. 
Ark Invest's fresh filing notes potential risks that could affect the price of the ETF, including community-driven changes to Bitcoin's source code and issues related to the network's electricity consumption. 
On Friday, Stablecoin giant Tether appointed the company's Chief Technology Officer (CTO) Paolo Ardoino as CEO. He will be assuming the role formerly held by Jean-Louis van der Velde (JL) in December.
Finally, there is now a growing chorus of voices predicting that the SEC will soon approve a Bitcoin spot ETF. On Friday, reports hit the press claiming the SEC has decided not to appeal a verdict from August that ruled that the regulator's rejection of crypto asset manager Grayscale's proposal to convert its flagship Bitcoin fund into an ETF was "arbitrary and capricious."
Looks like another green light on the road to a U.S. ETF.