Fan token platform Socios, which is owned by the blockchain startup Chiliz, is branching out from its primary sports focus to incorporate entertainment IP—and use its existing connections with sports teams to market an upcoming film at major soccer stadiums.
Ahead of the upcoming release of the animated film "Spider-Man: Across the Spider-Verse," Socios has integrated Spider-Man-themed trivia and games into its app that has 1.8 million users across 160 countries. Via a licensing agreement with Sony Pictures, the Marvel superhero is also now appearing in stadiums across Spain's LaLiga and Italy's Serie A soccer leagues.
English Premier League clubs Manchester City, Arsenal, Crystal Palace, Leeds United, and Everton are also part of the marketing initiative.
Andrea Morando, Chiliz's head of partnerships EMEA & ROW, told Decrypt that the pairing "came across very naturally" in terms of storytelling, with Socios describing the various perks and benefits attached to fan tokens as "super powers" for holders.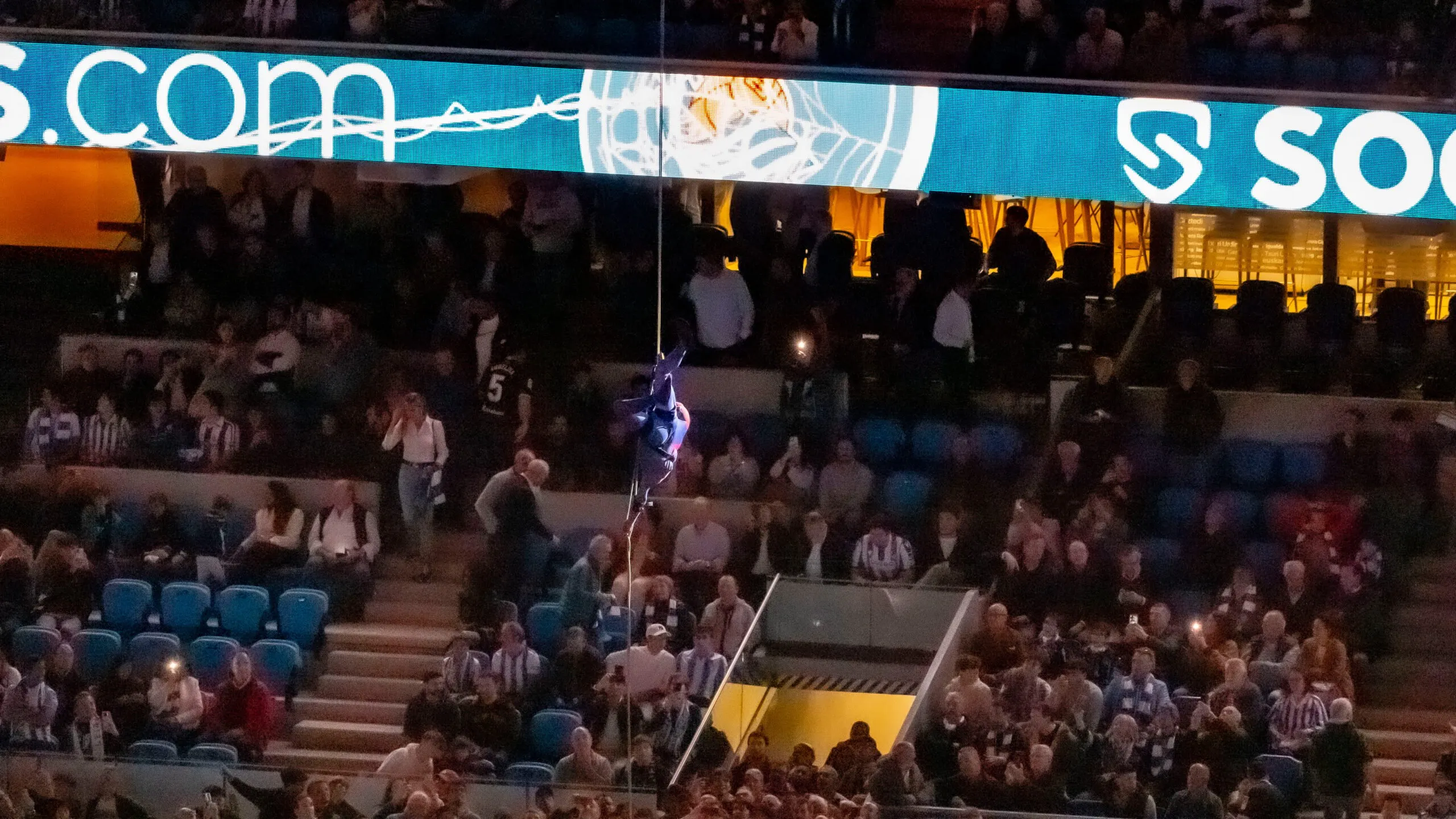 An actor dressed like Spider-Man was recently wired down from the rafters to the pitch of Reale Arena in Spain before a LaLiga match between Real Sociedad and Real Madrid.
The superhero is also making appearances at stadiums and training facilities for prestigious clubs such as Inter Milan, Juventus, and Atlético de Madrid—where he'll take part in perks exclusive to Socios fan token holders, such as visiting locker rooms and watching matches from VIP boxes.
Socios has partnerships with more than 160 sports teams around the world, and its parent company Chiliz bought a $100 million stake in FC Barcelona's media studio last year. The majority of Socios users are between 18 and 35 years old, according to the company.
"Our global multi-sport roster partner is a huge asset, not just for Socios.com but for our partners as well," Morando said. "They benefit from the network effect, which makes them even stronger. We will definitely leverage this network effect wherever there is an opportunity to bring value to our users, our partners, and ourselves."
Socios fan token holders will also have the chance to be selected for trips to attend world premiere showings of "Across the Spider-Verse" in Los Angeles, Madrid, Milan, and London. Users can also redeem their fan token rewards for Spider-Man merchandise.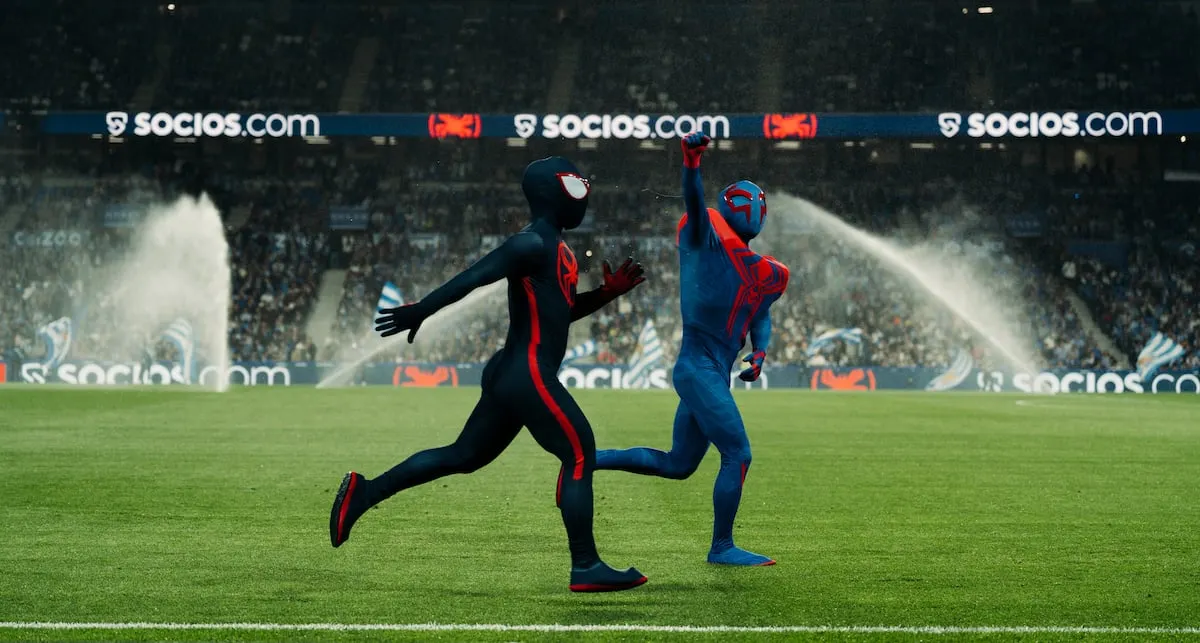 The merge with Socios is not Spider-Man's first swing into Web3, as Marvel launched NFT collectibles based on the superhero in 2021 via the VeVe platform. "Across the Spider-Verse" is the sequel to Sony's Oscar-winning "Spider-Man: Into the Spider-Verse" feature film released in 2018, the same year that Socios was founded.
Bringing Spider-Man and Sony Pictures into existing Socios partnerships with sports teams did bring some challenges, Morando acknowledged, which were "more logistical and operational due to the multiple number of stakeholders involved."
Getting teams onboard with the promotional plan "proves that they are understanding the nature of the product and embracing the full potential of their fan tokens," however, in Morando's view. He added that many of Socios' deals with sports clubs are at least two years old, and believes that the firm has "earned high levels of trust" to pursue more expansive initiatives like this.
Last year, Socios worked with Amazon, a sponsor of Italian soccer club SSC Napoli, to offer a discount on select Napoli products for fan token holders. The company expects its growing user base will continue to be an attractive advertising target for brands, with "entertainment and mass consumption brands" a particular focus for Socios.
"We're showing what's possible for other brands in entertainment, sport, and other sectors to achieve by using Socios.com as a medium to reach big mainstream audiences," Morando added.