The season for giving is upon us. Whether you're looking for a Bitcoin-themed stocking filler that won't break the bank or a little bit of luxury for the DeFi degens in your life, Decrypt has you covered.
Note: This post contains affiliate links on which Decrypt earns a small commission, at no additional cost to you.
CryptoGoodies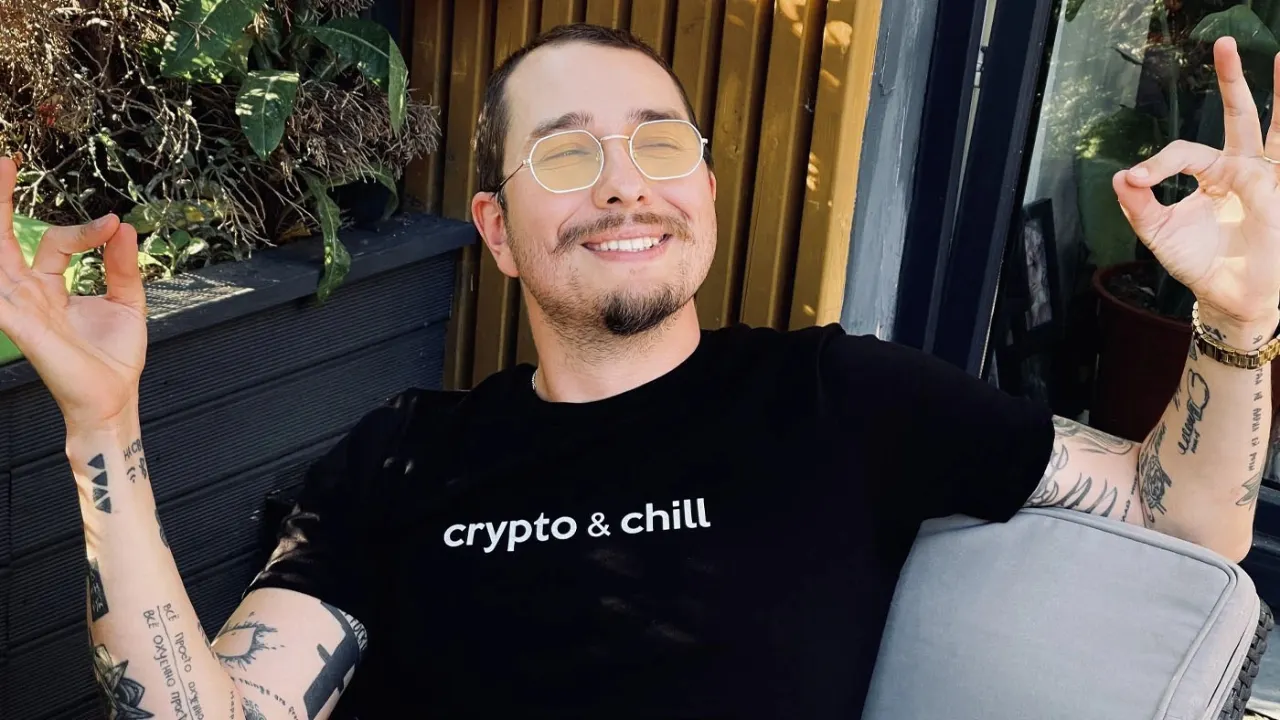 Whether it's a bear or bull market, show your allegiance to crypto with CryptoGoodies' collection of clothes, accessories and home decor. Whether it's a Bored Ape Yacht Club hoodie or a Bitcoin cushion you're after, this comprehensive online store has you covered.
Coinbase Gift Card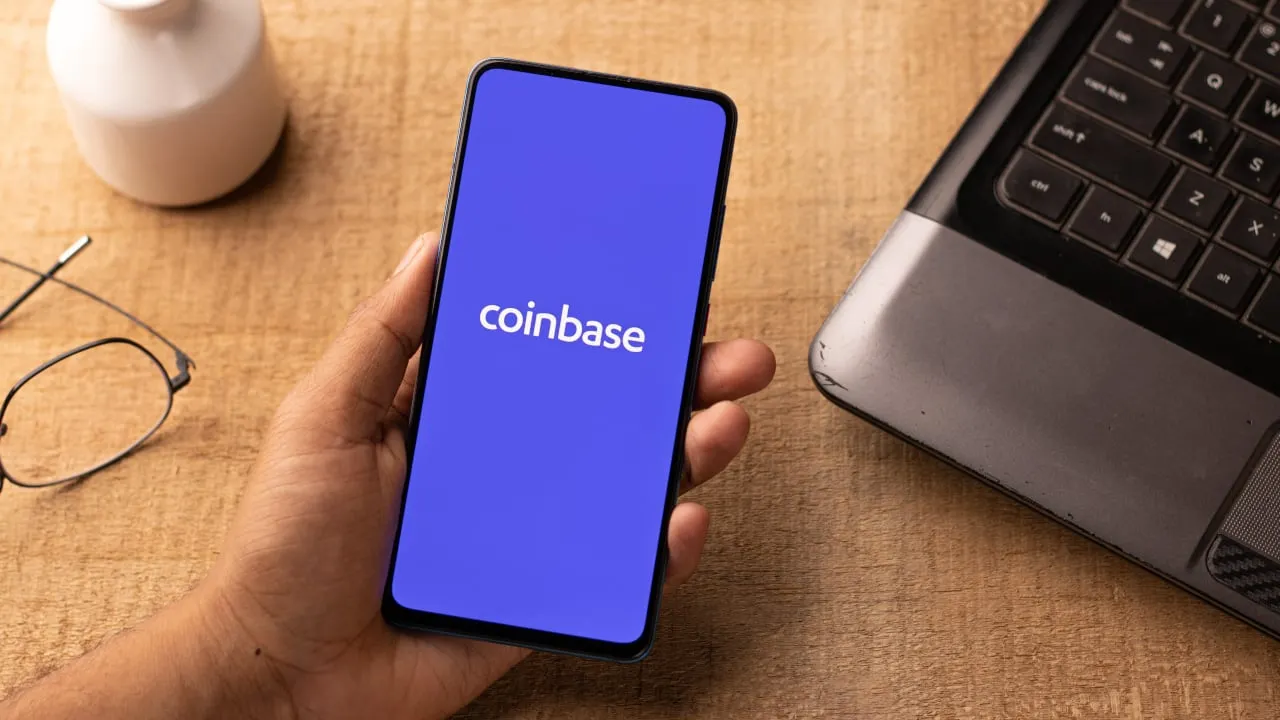 When in doubt, gift card it out. Crypto exchange Coinbase lets you buy digital gift cards that enable the recipient to purchase cryptocurrency with ease. Existing Coinbase users can receive any of the exchange's listed coins and tokens, while total newcomers can be gifted one of a handful of top coins, including Bitcoin and Ethereum.
Infinite Objects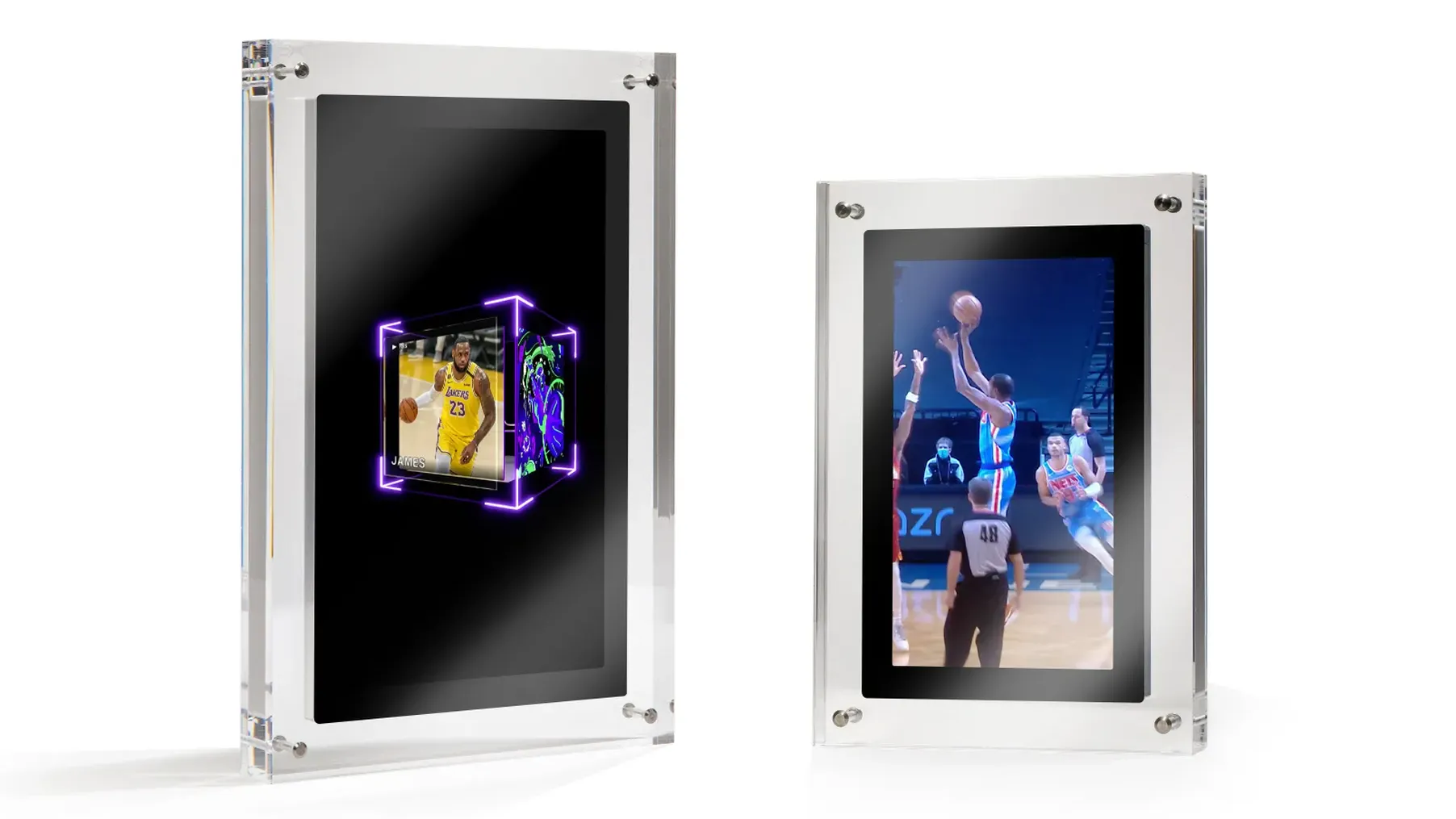 It's the little moments that spread Christmas cheer. With Infinite Objects, you can "print" a video in a digital frame, enabling you to give your loved ones the gift of happy memories—or share an animated NFT as a physical gift with the crypto fan in your life. Decrypt readers can use the code DECRYPT15 at checkout for a 15% discount off their purchase between December 1 to December 10.
Ledger Nano S Plus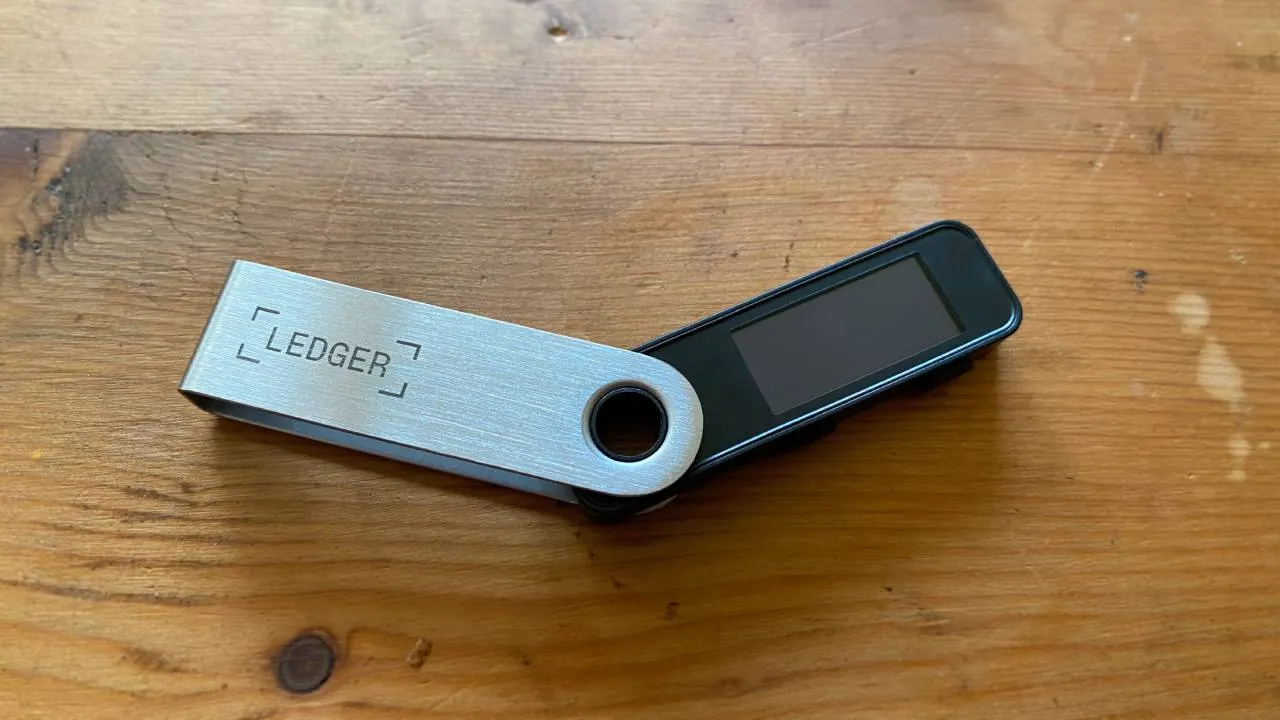 With the FTX collapse and resulting crypto contagion highlighting the risks of leaving your cryptocurrency holdings on centralized exchanges, investors are increasingly looking to hardware wallets to secure their crypto. Ledger's wallets are some of the most popular on the market, with millions of users trusting their crypto to their cold storage solution. The Nano S Plus is the latest addition to the range; an ideal gift for both crypto neophytes and seasoned hodlers.
$79, ledger.com
Notjust Cryptmas Holiday Sweater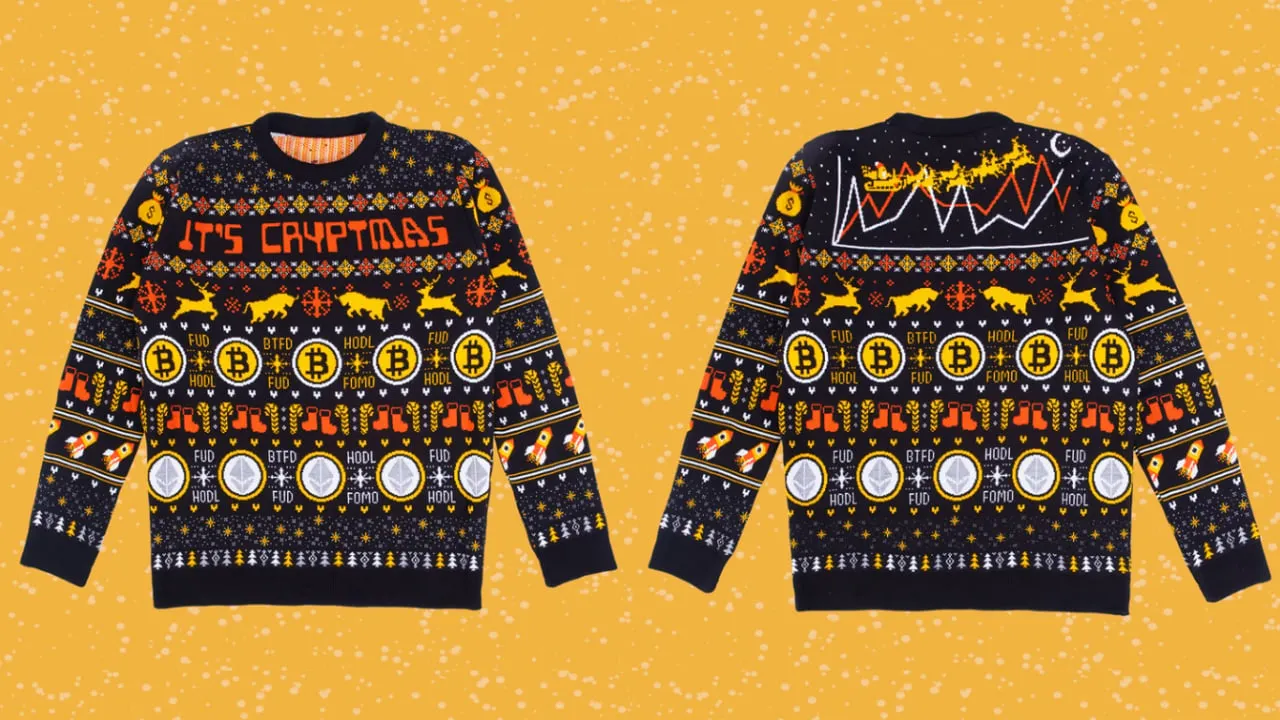 Cryptmas Holiday Sweater. Image: Notjust
Christmas wouldn't be Christmas without an ugly sweater, and this one certainly fits the bill. Aesthetically, it's a warzone: Bitcoin and Ethereum logos jostling with seasonal iconography while Santa rides his sleigh TO THE MOON on the back. But it's exactly what's needed, and should spark plenty of interesting conversations this holiday season.
In keeping with the season of giving, 50% of the profits from sales of the sweater go to charities. And while Bitcoin might continue joyously burning through energy, this sweater is geared towards sustainability—the knit is made from recycled yarns destined for landfill, using a zero-waste knitting technique.
FENDI Ledger Nano X Baguette Wallet Holder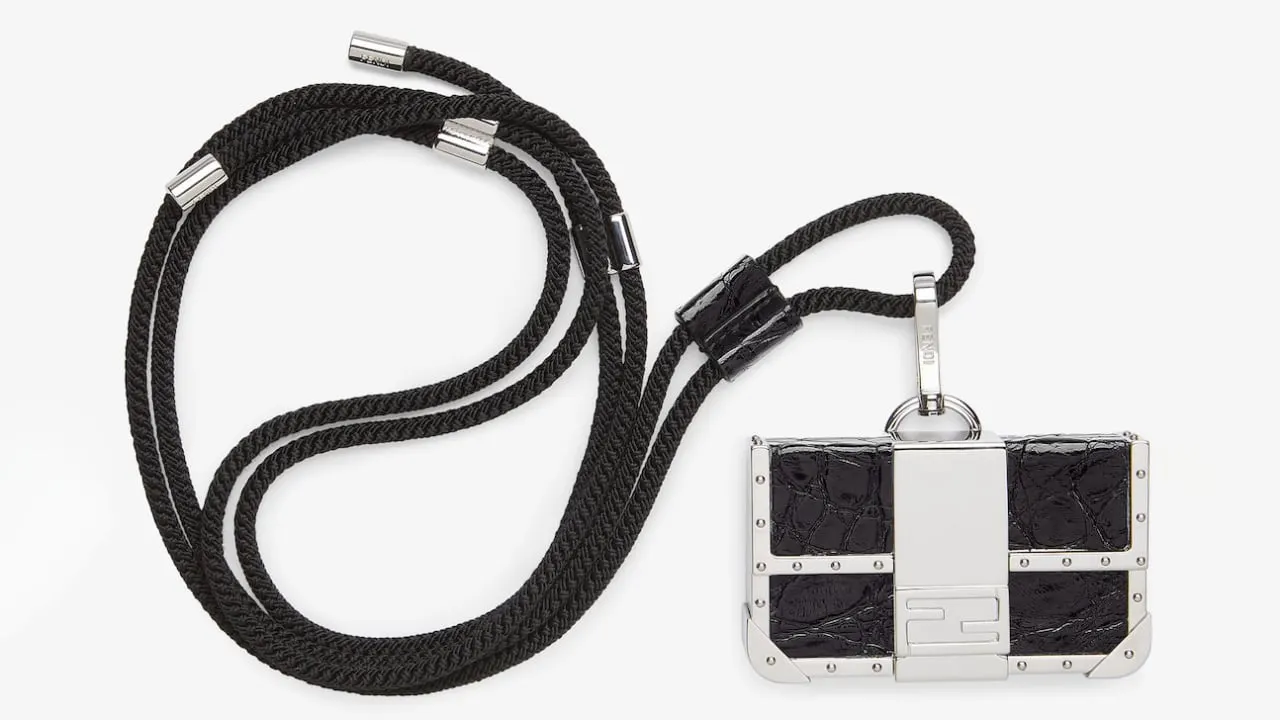 Who wants understated? With the likes of Drake and Saweetie showing off their iced-out Ledgers, fashion-forward crypto degens are following suit. This Ledger hardware wallet case from luxury brand FENDI is fashioned from black caiman leather with gold trim, making for a perfect gift for the crypto enthusiast who has everything.
$2,350, fendi.com
Snow Crash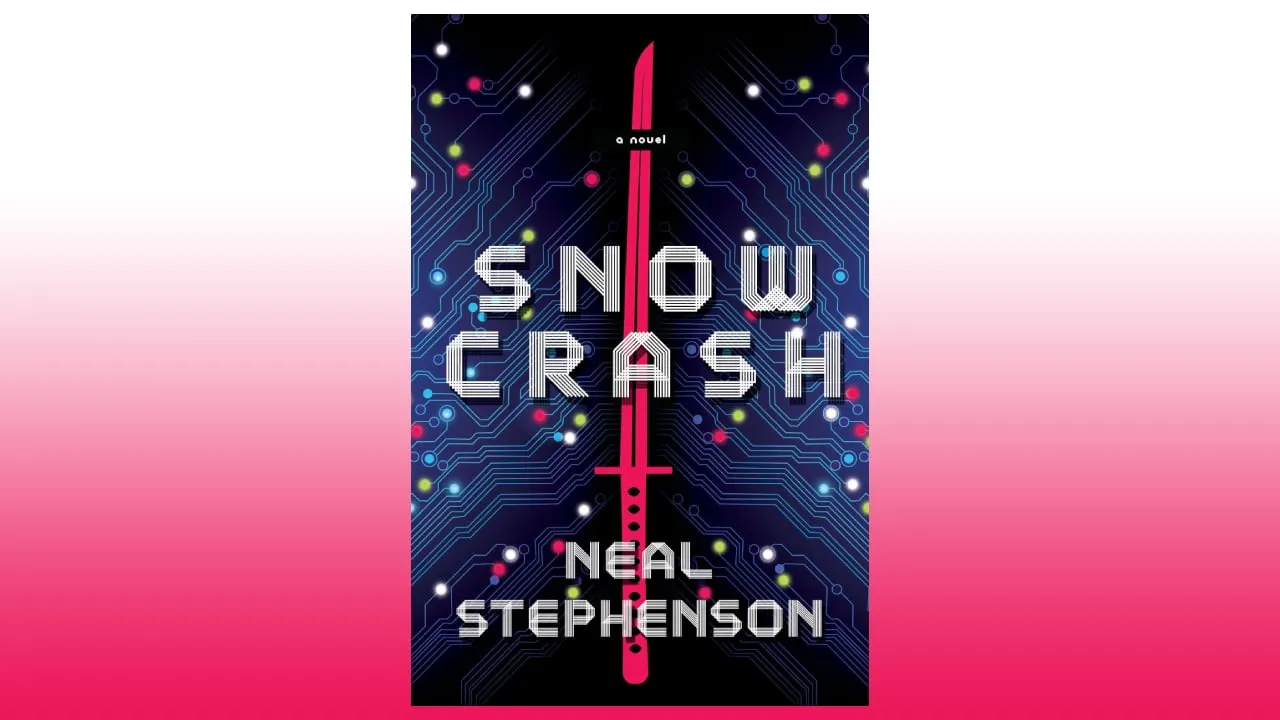 Neal Stephenson's prophetic sci-fi novel turns 30 this year—and there's no better time to pick up this foundational text for crypto enthusiasts. It's the book that coined the concept of the metaverse, a shared digital world populated by users' avatars—but a cyberdrug is infecting these virtual personas, and the people who use them. As if Mark Zuckerberg didn't have enough on his plate.
$17, bookshop.org
VeeFriends Plush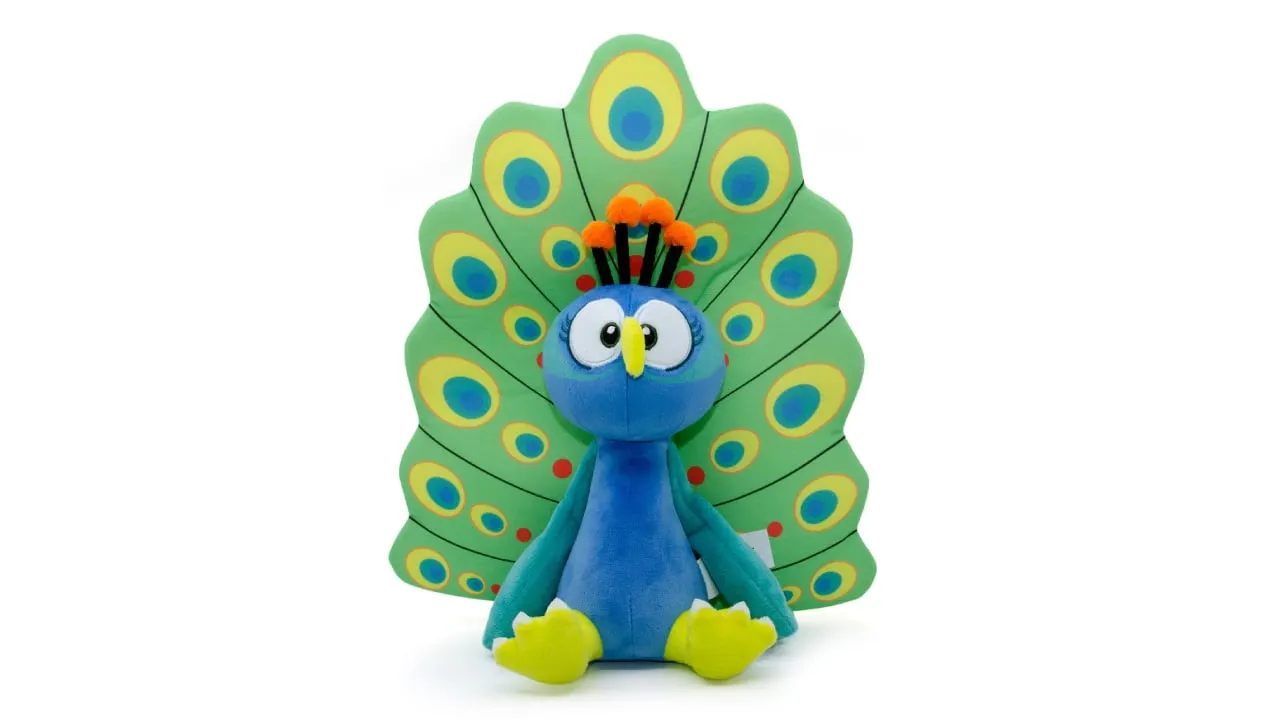 Gary Vaynerchuk's VeeFriends NFT collection is bright, bold and colorful—and while the NFTs themselves might be priced out of most people's holiday shopping budget, there's a set of much more affordable VeeFriends-inspired plushies and figures available for fans.
A Common Sense Cow or Practical Peacock will set you back a mere $25, versus the near-$1,000 sticker price of the cheapest NFT equivalent. Those shopping from the US can also find VeeFriends on Macy's website or check their local Macy's store.
$25, veefriends.com
StockX Vault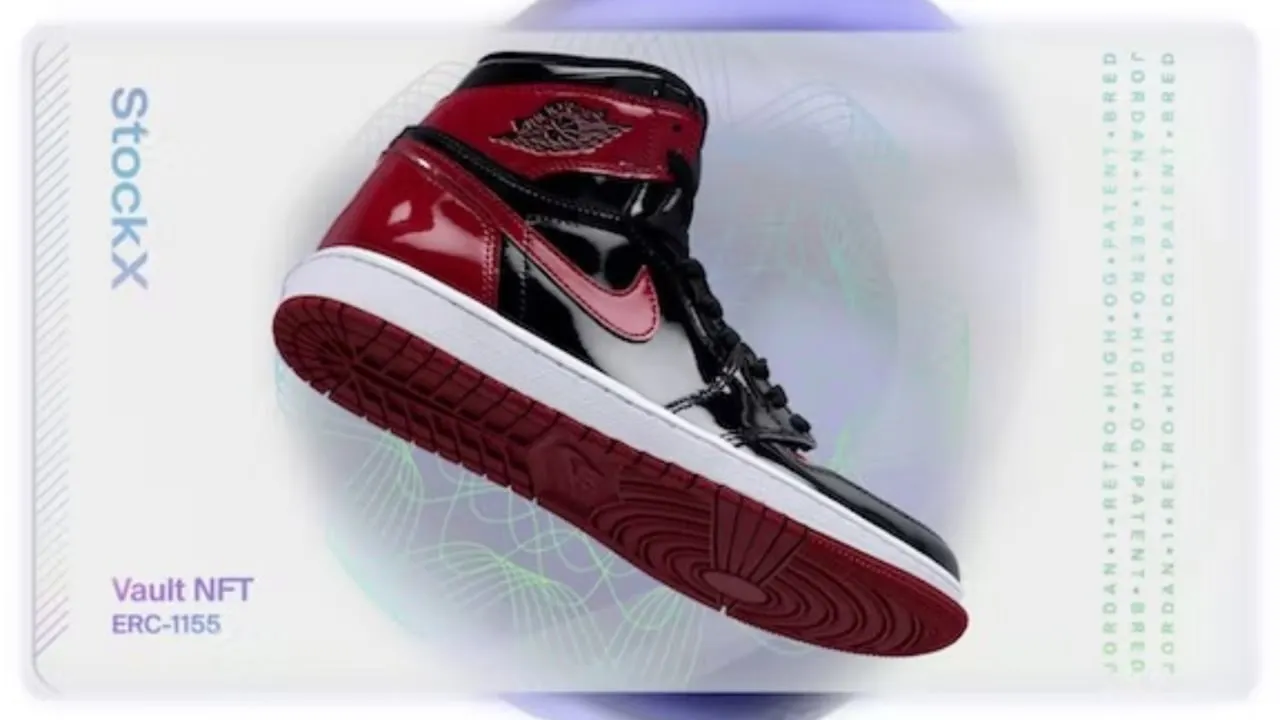 Billing itself as "the future of culture," StockX is a marketplace offering physical products linked to NFTs. You can pick up an NFT representing anything from a pair of sneakers to collectibles, watches, and more. The NFT can be redeemed for the physical item in question, or sold on, as the owner pleases. A unique gift that showcases the future of on-chain ownership.
Tracers in the Dark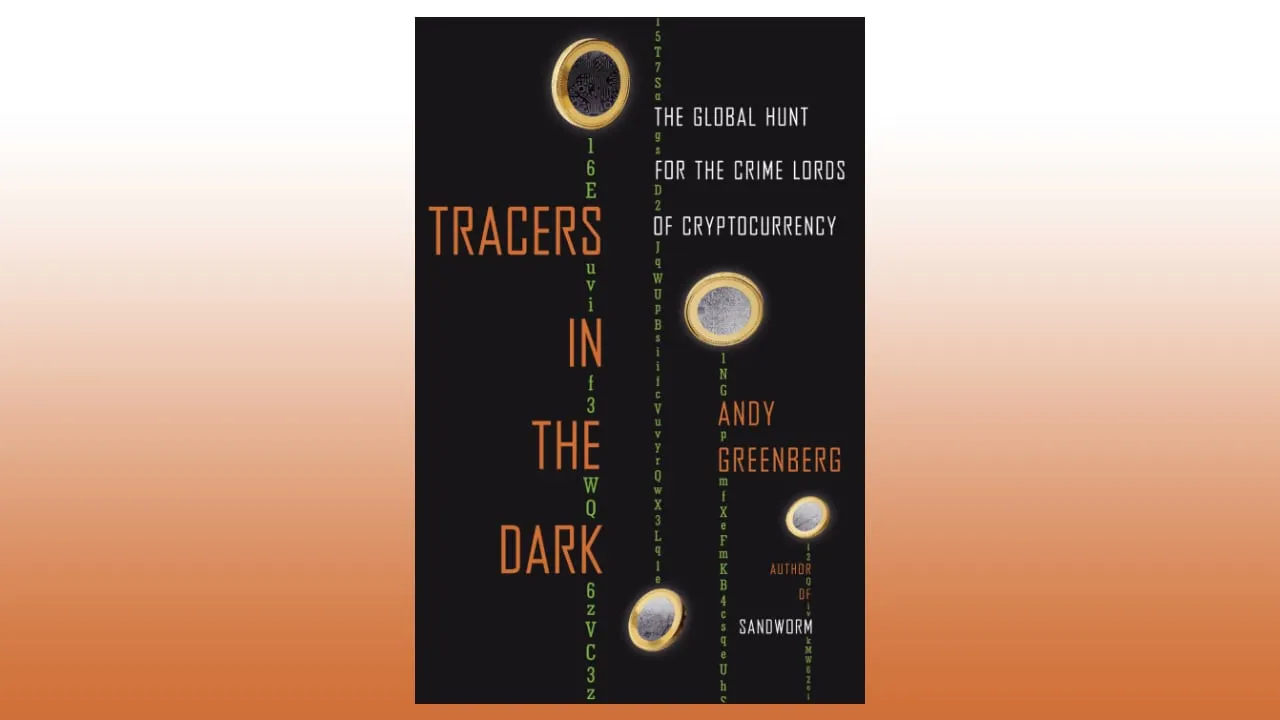 One of the central pillars of criminal investigations is to "follow the money"—and this book explores just how law enforcement has traced the use of cryptocurrency in criminal investigations. Andy Greenberg takes readers on a journey with the investigators who've brought down trafficking rings and drugs marketplaces, and dispels the misconception that crypto is private and anonymous.
$30, bookshop.org
Vertu Metavertu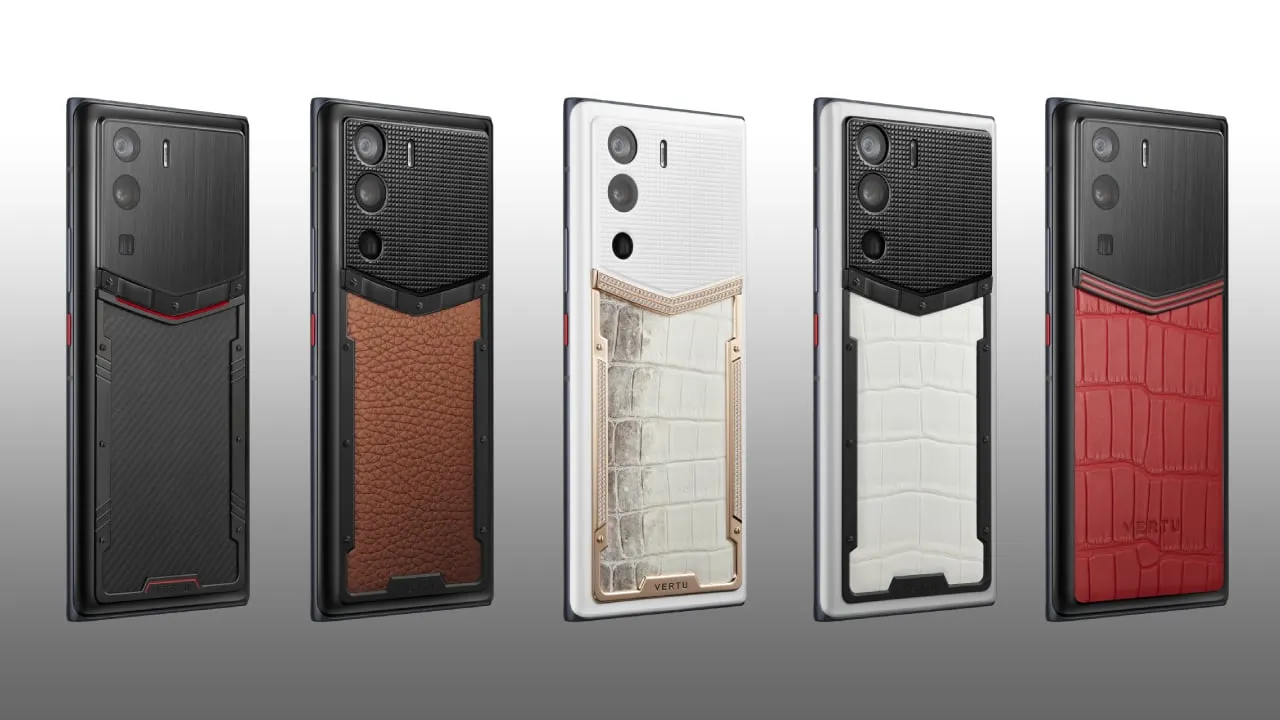 Luxury smartphone manufacturer Vertu has returned from the wilderness with a bold new shift in direction. Where previously it hawked mid-range smartphones wrapped in alligator skin to billionaire oligarchs, now it's targeting the crypto nouveau riche with its new "Web3 phone," the Metavertu.
It packs in a custom Web3 OS alongside the standard Android platform, complete with built-in hardware wallet, dapp store and the ability to run an Ethereum light node. You can turn a photo into an NFT with one click, and get access to Vertu's concierge service, which will now help steer you towards the bluest of blue-chip NFT buys.
And, yes, you can still get it covered in gator skin. But it'll cost you.
From $3,600, vertu.com
Kryptoez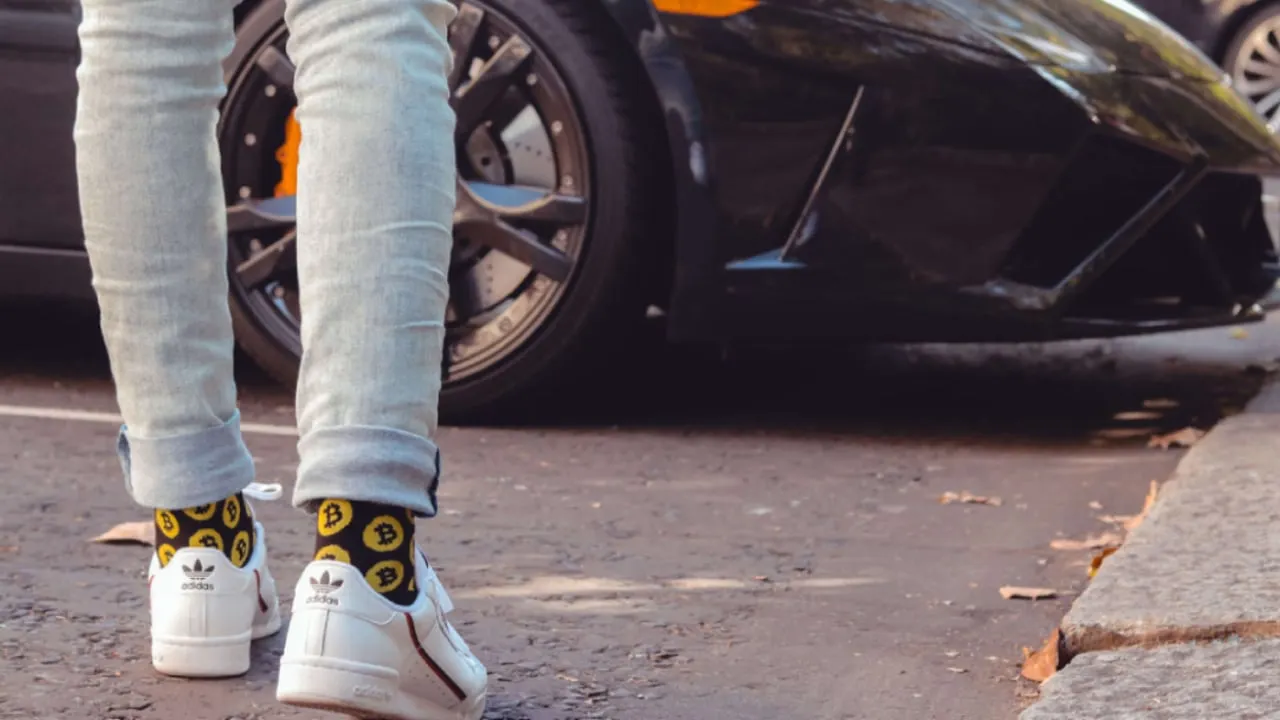 What better sock stuffer than… more socks? Kryptoez offers hosiery emblazoned with logos from the most popular crypto projects, including Bitcoin (obviously), Ethereum, and Dogecoin. Also available are ties, cufflinks, pin badges and a bling-tastic gold Bitcoin necklace.
Alo Aspen Collection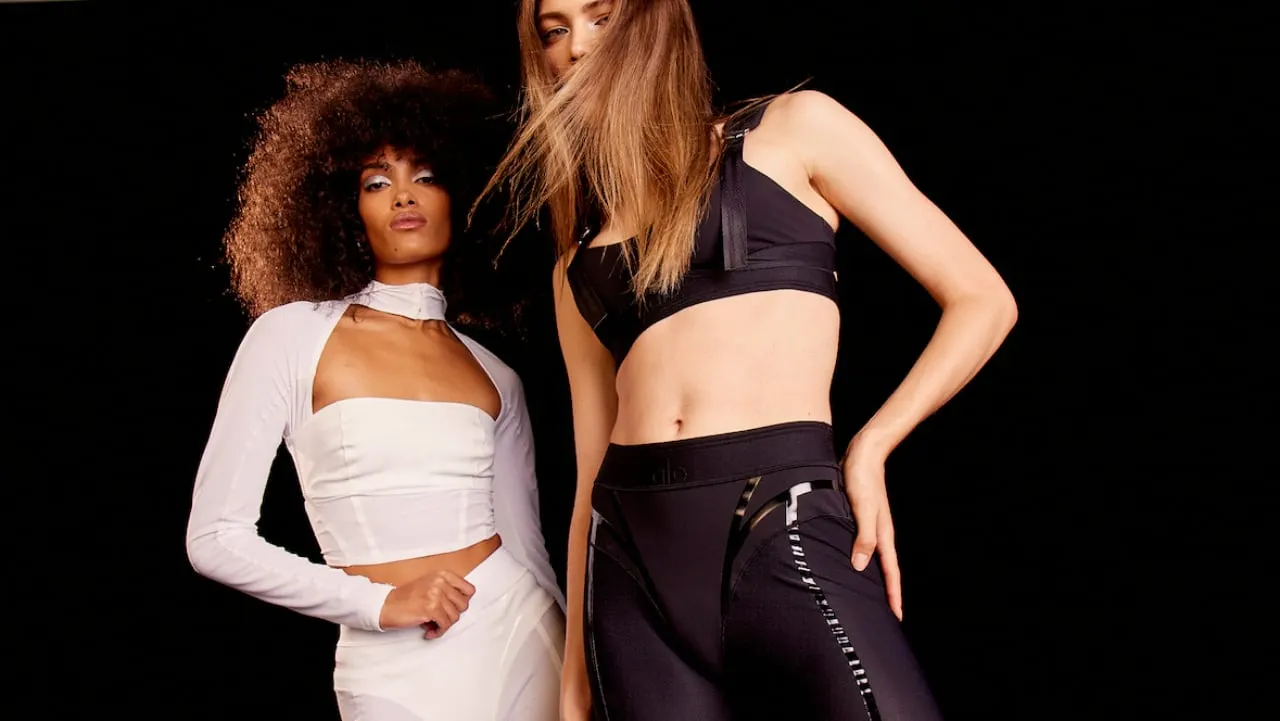 Fashion brand Alo has dived headlong into the NFT revolution with its Aspen Collection, offering a limited-edition drop with three capsules: the neutral-toned Mountain Peak, the bold and vibrant Cashmere, and the minimalist Après Ski.
Every item in the collection is linked to an NFT. As well as acting as proof of ownership, the NFT unlocks VIP offerings including a private client manager to "personally walk you through the intricacies and stylistic opportunities within the Aspen Collection" plus access to future Alo Houses and Wellness Clubs.
Picks from our publisher
Our world is full of wonder, surprise, and… rug pulls. This holiday season, Decrypt Publisher and CRO Alanna Roazzi-Laforet suggests a few items to keep you cozy and safe:
• Last year, all Decrypt staffers received a holiday blanket from Head Regal to keep them toasty through the cold season. We're still snuggling up with them today. Build a fort, hunker down, and hibernate through the bear market.
• Stay safe and smart amid the madness of recent crypto scandals. This gift needs no explanation.
• This crypto winter may be long, but we all will emerge when the snow melts and the green shoots appear. For now, find sustenance by feeding your soul and your tummy—with glorious photos and sumptuous recipes.
Happy Holidays!