In brief
Actor Bill Murray will launch an Ethereum NFT project in July.
The NFTs include artwork, stories from his life and career, and access to events and a Discord community.
Bill Murray has a lot of stories—and there are a lot of stories out there about Bill Murray.
Some are from the actor's nearly five-decade entertainment career, from "Saturday Night Live" to films like "Ghostbusters" and "Caddyshack," and his relationships with fellow comedic legends. Others are tales about the 71-year-old and his propensity to, for example, crash random weddings or steal people's French fries.
Come July 15, some of those stories and others will be available for purchase as NFTs via The Bill Murray 1,000, an Ethereum project from comedy and entertainment website The Chive and blockchain startup Project Venkman. The project will offer up 1,000 NFT collectibles based on 100 stories from Murray's career.
Each NFT is based on a single original painting of Murray by David Grizzle, and then given unique backgrounds and flourishes to set them apart from each other. But beyond the art itself, each NFT tells one of the stories with text and imagery.
Ahead of a panel at the NFT NYC convention today, Bill's son Jackson Murray, The Chive co-founder and President John Resig, and Project Venkman co-founder and CEO Gavin Gillas spoke with Decrypt about how the project came together, Bill's interest in NFTs, and the benefits that come with the collection.
Murray is a longtime backer of The Chive, which was founded in 2008, and the company has produced t-shirts based on Murray's likeness, along with his William Murray Golf apparel line.
"We entered that 'what's next' period of Bill Murray imaging licensing, and I said, 'It's definitely NFTs,'" Resig told Decrypt. "And Bill said, 'It's definitely not NFTs.'"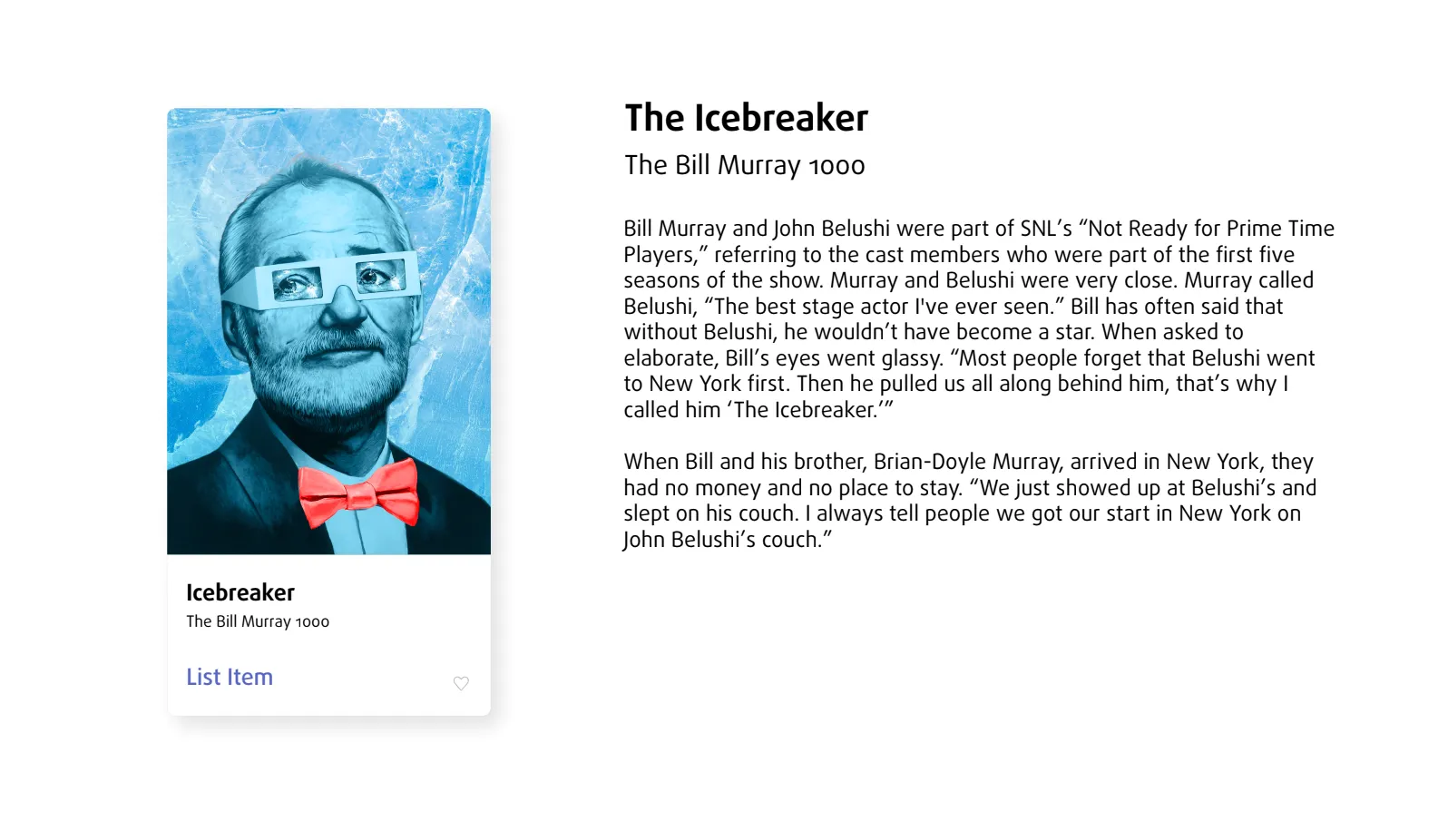 Jackson Murray said that his dad called soon after that initial NFT chat with Resig, asking about cryptocurrency and NFTs. According to Jackson, the concept didn't stick initially with his dad, but the actor understood the potential of immutable, digital items.
"Once he got that idea, it sort of piqued his interest a little bit," said Jackson.
Bill Murray wasn't keen on generative artwork, however—things like the popular Bored Ape Yacht Club and CryptoPunks, which mix and match traits to create thousands of unique profile pictures. An NFT is a blockchain token that serves as a proof of ownership, and can represent artwork, collectibles, access to communities, and more.
Instead, Jackson told Decrypt, his father liked the idea of a membership pass that provides access and incentives, including future in-person events where NFT holders can meet and interact with him. On top of that, a blockchain provides a way for Murray and his family to verify these urban legend-like tales by pointing to the NFTs.
"I get asked all the time: 'Is this story real? Is this a real thing that happened?" Jackson explained. "[The NFTs are] a vehicle for me, and then [Bill] also, I'm sure, to answer those questions without having to repeat the same story nine times in a row."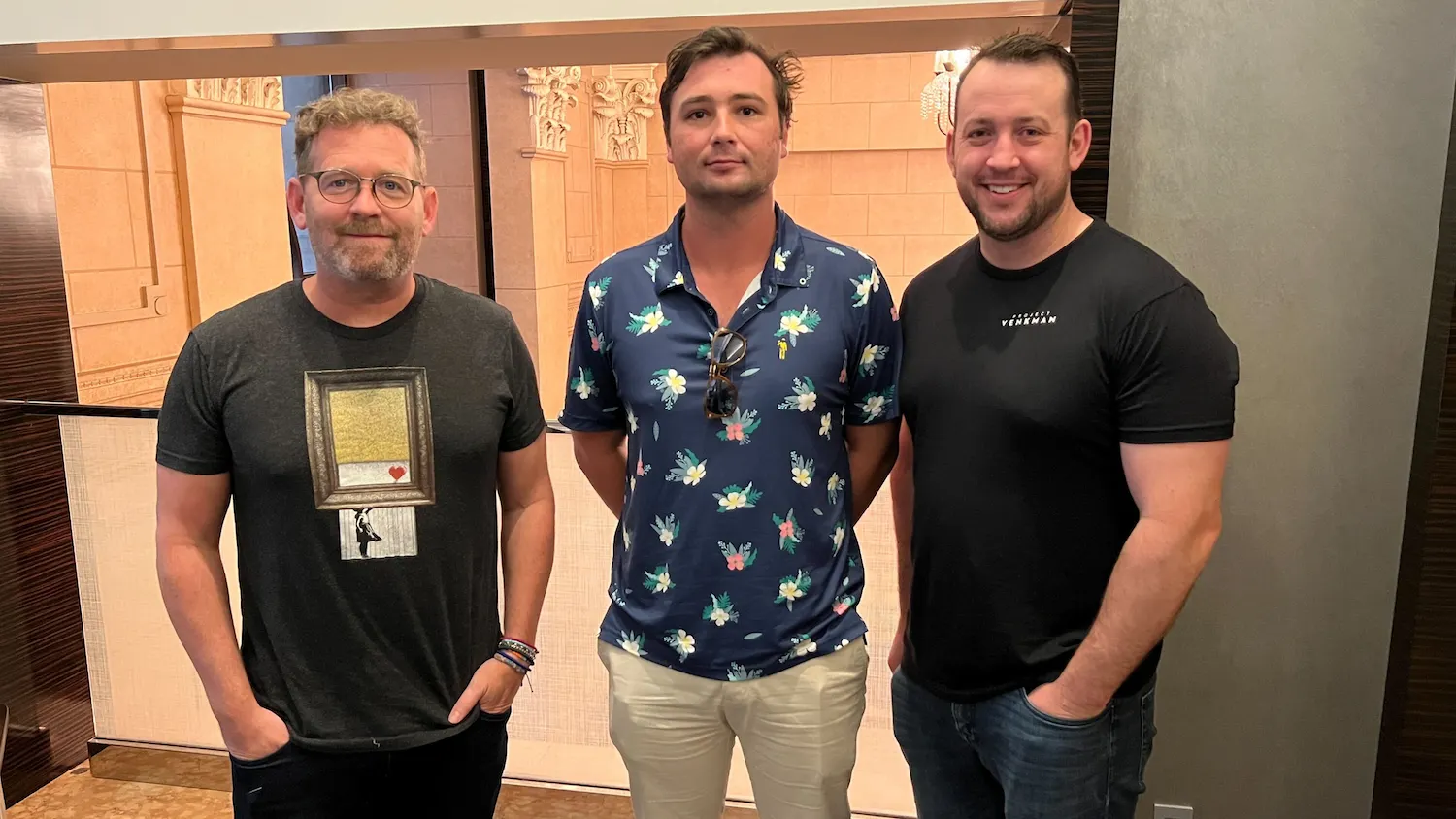 However, the NFTs aren't live yet—so Jackson did verify one of the most famous stories about his dad, which is that Bill Murray uses a 1-800 number to screen calls. The actor, who doesn't have an agent or manager, apparently used the number for his family too.
"The 1-800 number is totally real," Jackson explained to Decrypt. "Growing up as a child—dad's out of the country, you call the 1-800 number, you leave a voicemail, and he gets back to you in the next business days. And then you go from there."
"Hopefully, you pick up that call," he added. "Otherwise, it's a secondary call to the 1-800 number."
Focused on fun
We've seen no shortage of celebrity NFT projects as the market surged to $25 billion in trading volume last year. However, Bill Murray is no conventional celebrity, and this isn't a conventional NFT drop. Resig wanted to share the actor's tale, but Murray wasn't keen on writing a book.
"Writing an autobiography kind of confirms that you're done making new parts of the story," said Jackson of his father. "That's just not on the table."
With NFTs, the collaborators saw a way to tap into the curiosity around Murray's life, career, and unique interactions with fans—which has already spawned an unofficial documentary film—while also building up a community of collectors that can take part in future events and activities with Murray himself.
According to Resig, The Chive will host at least two events per year for holders of the NFTs. He wouldn't share many details about the events, but said that people will be able to meet and interact with Murray at the events, and that the events will continue on ahead for potentially years to come. NFT holders also gain access to a private Discord community.
Additionally, the original buyer of each NFT will receive an engraved silver coin that lists the same edition number, and serves as an access pass to The Chive's annual Gold, Silver, and Black dinner in Austin, Texas. Buyers can sell the NFTs via secondary markets but keep the coin, if they please, as the token and coin provide separate ongoing benefits.
The 100 total stories represented in the NFT collection were culled from conversations with Murray along with existing material, and each was ultimately revised and approved by Murray himself. The team shared video footage of Murray discussing stories and adding notes to the drafted text, and Decrypt saw the physical drafts that Murray annotated and revised.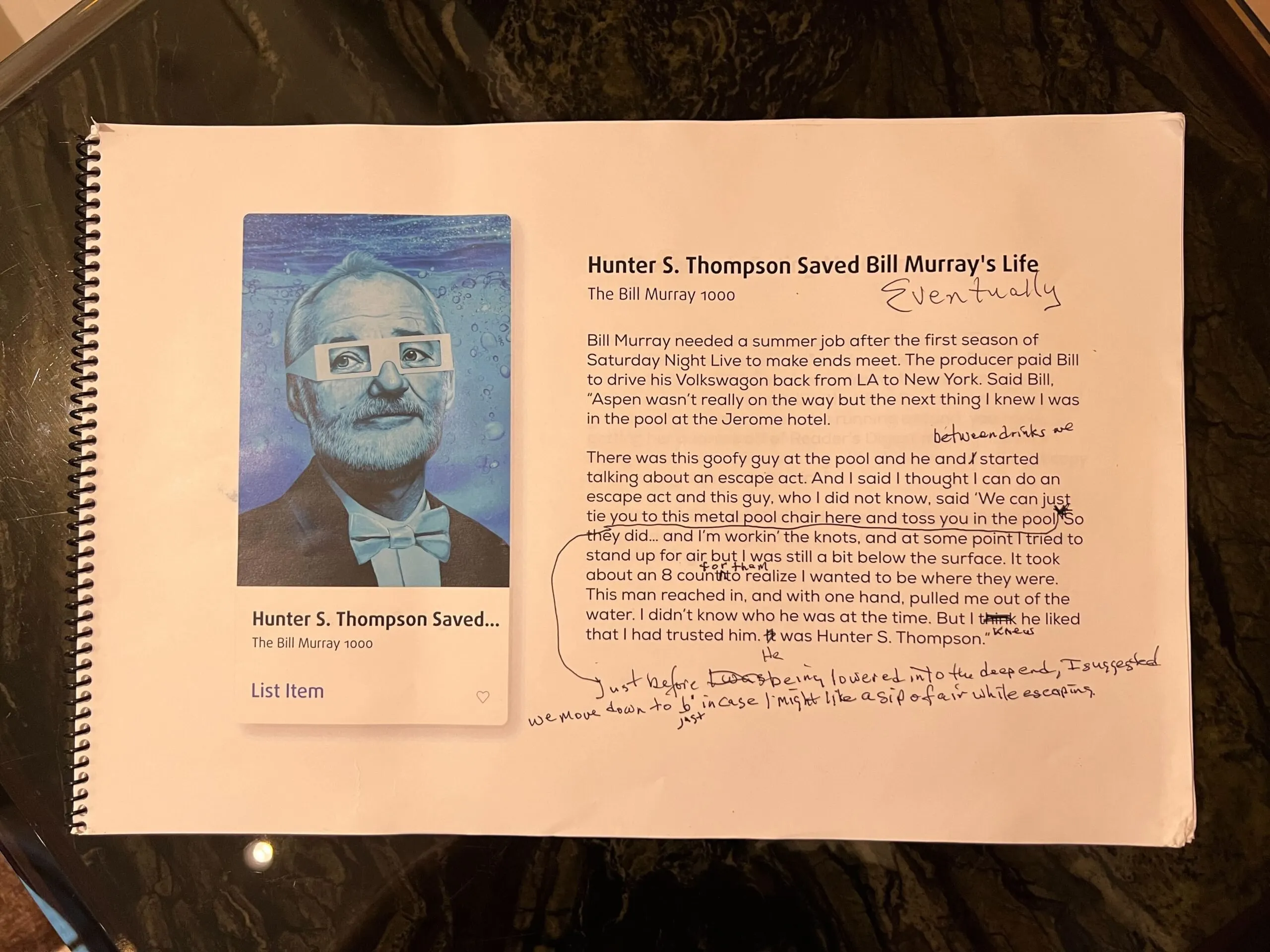 Murray added various details to a story about meeting gonzo journalist Hunter S. Thompson after the actor's first season of "Saturday Night Live," for example, and discussed his rocky relationship with the late actor and director Harold Ramis. Also, Murray is apparently an aficionado of farm fresh eggs, and provided insight to the NFT about his local egg dealer.
The Ethereum NFTs will launch on Coinbase NFT on July 15 and sell for 1.5 ETH apiece, which is about $1,620 at present. The first 100 NFTs will roll out on that date, with the rest set to release in tranches later this year. Even though Coinbase NFT has apparently had a slow start since launch, Gillas said that they "wanted to bet long-term" on Coinbase's prospects.
Additionally, there are multiple charitable components. The original David Grizzle artwork will be auctioned off after the NFT launch, with all proceeds going to The Chive's "Chive Charities." On top of that, Resig said that a "very healthy portion" of proceeds from the NFT project's community incentives pool will go towards multiple charities chosen by Murray.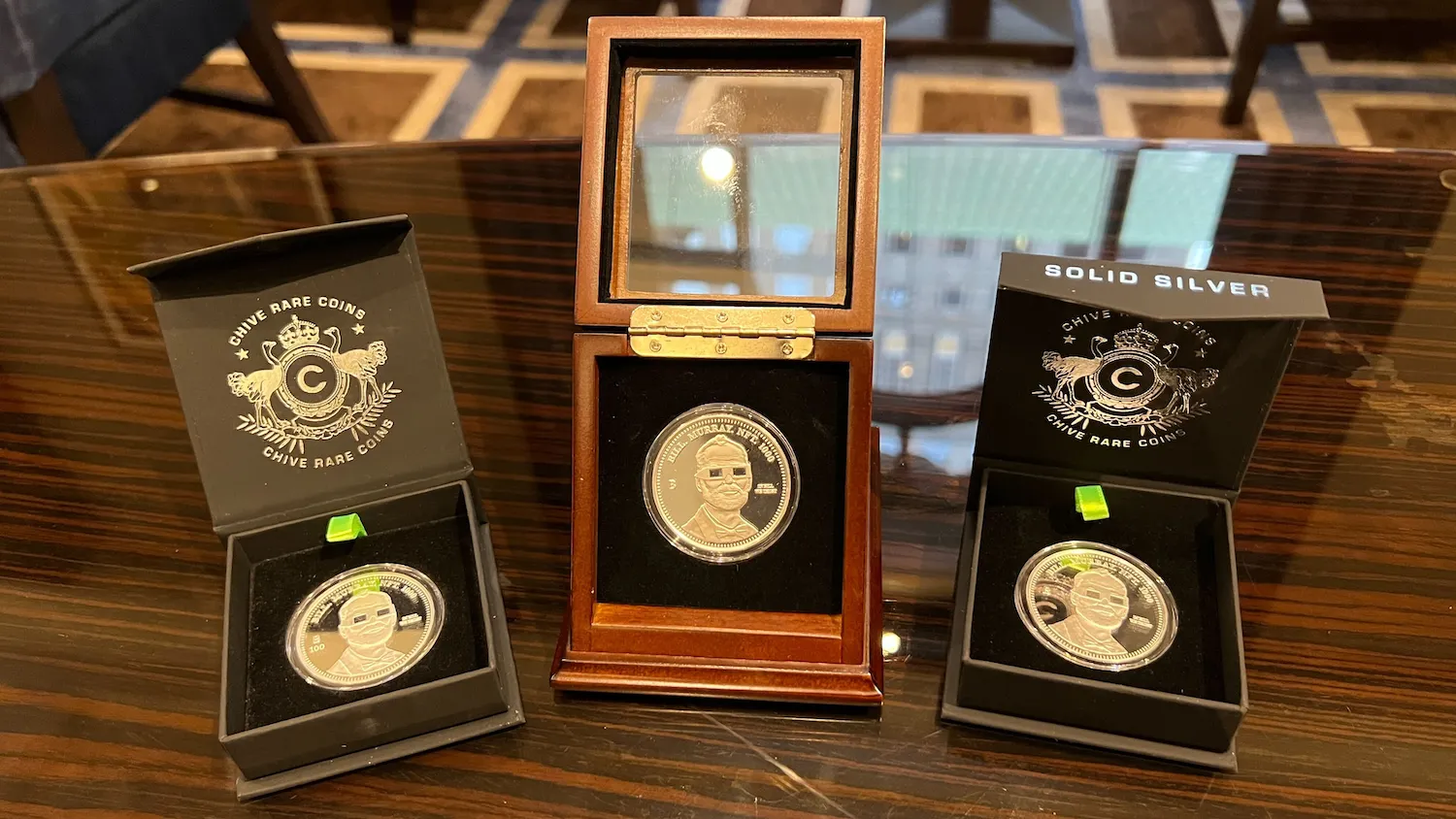 The Bill Murray 1,000 project hails in part from Project Venkman, a startup that Murray co-owns that spun out of The Chive—and it's named after his "Ghostbusters" character, Peter Venkman.
Project Venkman is primarily focused on helping companies embrace blockchain networks for rewards and membership programs, and uses Polkadot for those initiatives rather than Ethereum. That might be a dryer or more technical application of the tech, whereas the creators say that the Murray project is all about entertainment and community.
"Bill had one mandate: Everything we're doing has to be fun," said Resig. "If it's not fun, he'll raise the alarm. He's like, 'By the way, this is cool—maybe. But it's not fun.' So he doesn't want to do it. If this just isn't fun, it's not for him."