If you've finally wrapped your head around the idea of artwork as NFTs—blockchain-based tokens that prove ownership of a digital asset—consider now how that concept could find its way back into the physical world. As quarantine restrictions lift, Web3 and NFT companies are leveraging more and more physical activations to grow their communities.
A great example would be at last month's Coachella music festival, where Vault721, a full-service Web3 agency, took over the Villa Royale resort in Palm Springs, California, to host a weekend filled with NFTs, drones doing physical airdrops, and an "Ether Egg Hunt" (get it?) on Easter Sunday. Large flatscreen monitors displaying NFTs lined the perimeter of the resort, with waiters serving THC-infused and NFT-themed dishes prepared by celebrity chefs.
The event sponsors were largely NFT collections looking to bridge the gap between the digital and the physical with creative activations. It's the newest, smartest form of marketing in Cryptoland.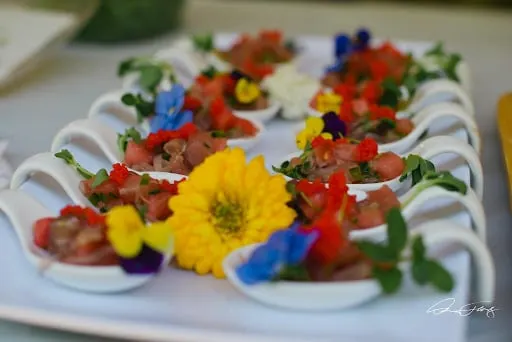 In true Web3 fashion, POAPs were flowing—one of which was based on an art installation at the event itself. The NFT artists involved created a mural, and throughout the weekend attendees were urged to grab a paintbrush and add to it. At the end of the event, the mural was turned into a POAP and sent to all attendees.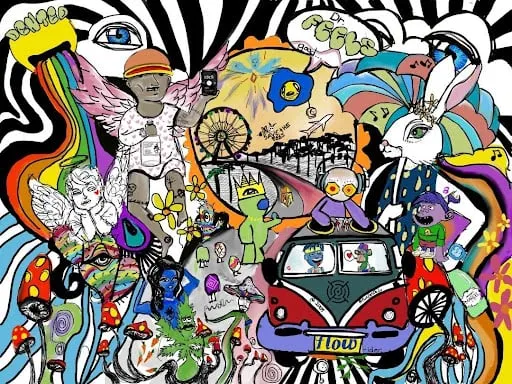 Loveless City, an NFT collection, used the event as a chance to show off artwork. The transportation sponsor provided regular shuttles to and from Coachella. To get on the party buses wrapped in artwork from the collection, you had to show your Loveless City Metropass, which was given free to all attendees and shared its name and design with the first NFT from the collection.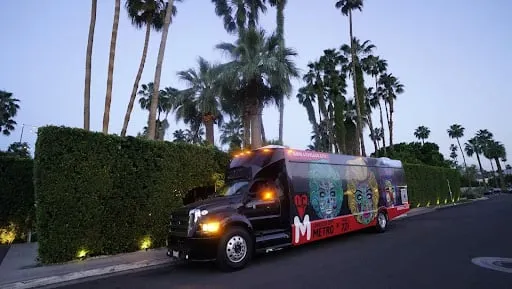 Another NFT company, Gem Set, took the opportunity to show its community it was serious about the IRL utilities promised to holders. Gem Set is an upcoming collection—no release date has been set—featuring 10,000 NFTs each tied to a physical diamond. A lot of collections put physical activations or goods on their roadmaps, but most tend to overpromise and under-deliver.
In an effort to showcase its commitment to each NFT representing ownership of a real diamond, Gem Set gave away $10,000 worth of diamonds in Easter Eggs for the Ether Egg Hunt. Event attendees were scouring the resort grounds in hopes of finding QR codes leading them to wallets filled with Ethereum, diamonds, private jet credits, NFTs, and more.
"The reason we're doing IRL activations is to bring awareness, showing that this is actually real," said Johnathan Schultz, the artist and founder behind Gem Set. "A lot of collections boast IRL activations or elements to their collection, but don't really follow through. Showing up front that we're serious about our physical goods sets us apart."
But it wasn't all free precious gemstones and transportation—some collections took the opportunity to get creative with their communities.
Denton, the artist behind Dented Feels, created a custom Dented Feels NFT live at the event, minted it, and raffled it off—about 70 attendees bought raffle tickets at $7,500 a pop. Angel Baby Hit Squad had a real-life "Angel Baby" dressed in angel wings wandering the grounds. A collection called Clay Friends brought piles of clay and invited people to create and mint their own custom Clay Friends. VEZA, a startup that advises on mental health and wellness for the Web3-obsessed, had a tent that provided scents, sounds, and even poetry.
"For us, it's all about making people get creative IRL. We all built these communities online, but it's important to step away from the computer and find time to create," said Bo Brannen of Clay Friends.
NFTs are becoming a part of mainstream culture, and as a result, we're seeing more and more events like these to bridge the gap between digital and physical Web3 experiences. With so much noise on the internet, it can be hard to get attention as a small or upcoming collection. Creative, authentic IRL events are a great opportunity for these collections to set themselves apart and make real, tangible connections with their communities—both online and off.