Cryptocurrency platform Luno has partnered with KOKO, a storied music venue in London's Camden.
The partnership aims to empower an upcoming generation of artists and musicians by creating opportunities through blockchain and Web3 technology. In addition, a new space at KOKO's venue—The Luno—will launch with a digital art gallery. 
"KOKO is a cultural institution and for decades has used its stage to put the spotlight on emerging talent as well as some of the biggest acts in the world," said Luno's UK country manager Sam Kopelman, in a press release announcing the news. "We could not think of a better partner for our first step into the music and entertainment space and we cannot wait to put our support behind live music in the UK after such a difficult two years for the industry." 
KOKO's commercial director, Seb Croft, said that the partnership would place the 122-year-old venue "at the forefront of blockchain technology, supporting artists in new ways and providing game-changing experiences for fans," while the venue's CEO Olly Bengough added that "blockchain technology has the potential to revolutionize the future of music."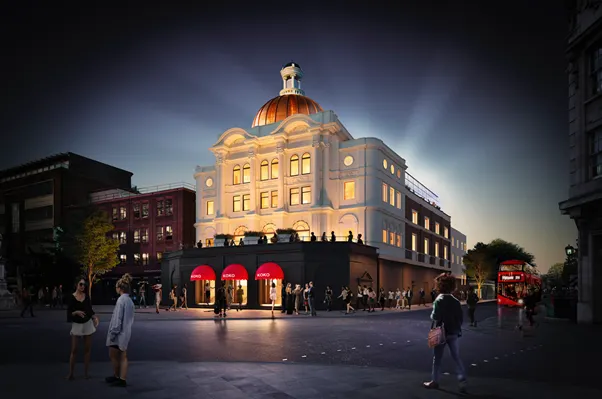 KOKO and Luno
As part of the deal between the crypto platform and the music venue, KOKO will play host to a new space, The Luno, which will showcase late night DJ shows, digital art exhibitions and immersive events. The venue will also host talks and workshops focusing on "decentralizing technology, cryptocurrencies and how they are revolutionizing the relationship between music, artists and fans."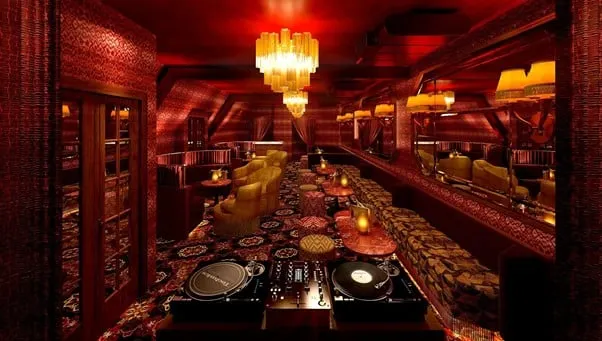 Luno customers will also have access to perks including ticket presales, backstage access and meet and greets with performers. 
KOKO, a 122-year-old venue that's played host to performers ranging from Charlie Chaplin to Kanye West, has been closed for three years to allow for restoration works to be completed. It will reopen in April 2022.
Crypto sponsorships move beyond sport
The crypto industry has been throwing its weight behind sponsorship deals in recent months, with crypto companies making headlines thanks to big-ticket deals with sports teams and venues. 
Standout examples include FTX's 19-year Miami Heat deal to become the crypto exchange partner for the NBA franchise. Not to be left out, rival exchange Coinbase inked a sponsorship deal last year that saw the crypto exchange become the "exclusive cryptocurrency platform partner" for the NBA and WNBA leagues. 
Elsewhere, Crypto.com inked a $100 million partnership with Formula 1, and last year sponsored Italy's prestigious Coppa Italia final. 
The push for sports marketing presence culminated in what was dubbed the "Crypto Bowl" earlier this year, with many of the industry's marquee exchanges forking out the big bucks for premium advertising space during the Super Bowl.
Crypto companies have also inked deals with esports teams; Crypto.com has signed a $15 million, five-year partnership with League of Legends team Fnatic, while FTX has sponsored the League of Legends Championship Series (LCS) esports competition in a seven-year deal.
Now it appears that crypto companies are branching out beyond sport and esports, to embrace partnerships with the entertainment industry.