Canadian entrepreneur and "Shark Tank" star Kevin O'Leary is big on Bitcoin and believes mining the cryptocurrency will "save the world."
A year ago, O'Leary expressed derision for any crypto mined in China, calling Chinese Bitcoin "blood coin" because of human rights concerns. China has received criticism in recent years for its mistreatment of Turkish Uyghurs living within its borders. 
But Bitcoin mining has since been all but abandoned in the country. Last year, China announced multiple times that cryptocurrencies like Bitcoin are illegal, causing a mass exodus of crypto mining operations from China to nearby countries with cheap electricity, such as Kazakhstan. Many of Kazakhstan's miners, however, continue to operate using coal power, which is notoriously bad for the environment. 
O'Leary offered a more positive outlook.
"Bitcoin mining is going to save the world," he said in a keynote speech at the Bitcoin 2022 conference in Miami Wednesday.
This is because many Bitcoin miners are looking for sustainable energy sources, and O'Leary argued that the demand for nuclear and hydroelectric power will spur further innovation and sustainable energy adoption. The Wall Street Journal reported last fall, for example, that Bitcoin mining company TeraWulf partnered with a Pennsylvania-based nuclear power plant company to make its mining more sustainable.
And, in Costa Rica, miners are bringing hydroelectric power plants back online to provide a cheaper, environmentally-friendly energy source. The University of Cambridge estimates that roughly 39% of Bitcoin mining uses sustainable energy sources, such as hydroelectric, solar, nuclear, or wind power.
Carbon offset programs are difficult to verify, according to O'Leary, who said that the margins for error for such initiatives made them virtually impossible to audit correctly. So the entrepreneur doesn't see carbon offset options as a viable long-term solution to Bitcoin-produced carbon emissions. Instead, miners must choose green energy alternatives from the start.
"I'll install the turbines," he declared.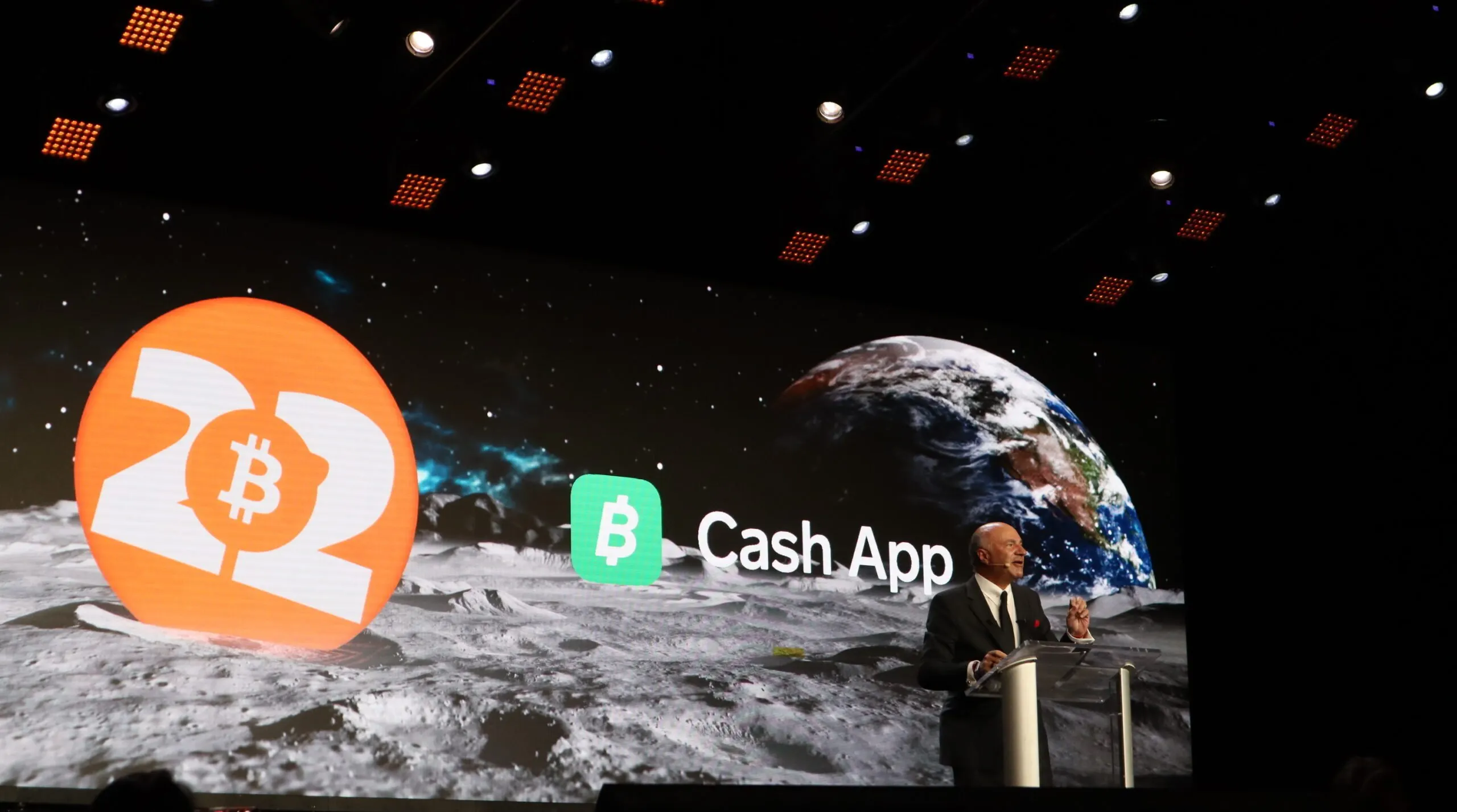 O'Leary also sees cryptocurrency regulation as an essential part of its evolution. While some might be wary of government-imposed crypto restrictions like a recently-proposed bill that would define what assets must back stablecoins (crypto tokens that are pegged to fiat currencies such as the dollar), O'Leary is all for regulating the crypto market.
"Crypto will be the twelfth sector of the S&P," O'Leary said today at Bitcoin 2022, referring to the S&P 500 stock market index. "Regulation is coming, and that is a good thing." 
O'Leary stressed the importance of stablecoins in the U.S., calling them "one of the fastest-growing asset classes outside of Bitcoin." He warned that if U.S. policymakers do not embrace them, others will, and those currencies would hold immense power across the globe. 
"If it's backed by the U.S. dollar, it will become the reserve currency of the Earth. That's what will happen," O'Leary said of U.S. stablecoins. "Why would we want to give that up to any other country? Why would we ever give that innovation up?"