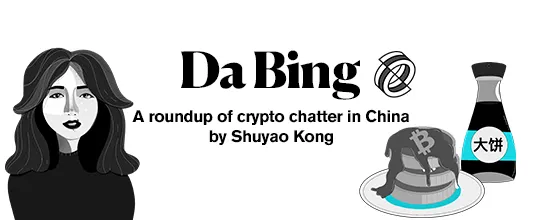 The facts
The ban was endorsed by more than 10 government bureaus and institutions, compared to previous iterations where the People's Bank of China was the main figurehead.
The ban brings stablecoins such as Tether into the spotlight.
The ban covers not only crypto trading, but also adjacent industries that promote crypto (news outlets, over-the-counter trading, and technology services, and—needless to say—token launches).
The government will have no obligation to protect citizens who willingly buy into crypto schema ( no more protests in front of the city halls!)
The ramifications on crypto sectors in China
Miners: No new implication or impact, since miners already left China after the May ban.
Mining pools: SparkPool, the  largest Ethereum mining pool, said it will stop providing services to miners in mainland China; BeePool, another major mining pool, said it will shut down in China on Oct. 15.
Retail investors/traders in China: Price index sites CoinGecko, CoinMarketCap, and TradingView all got blocked by China's internet firewall.
Centralized exchanges: Both Huobi and Binance halted new registrations from China. Huobi also deleted China from its list of countries / regions on Apple Store.
DeFi projects: Loopring, a zk-rollup protocol, and Debank, a DeFi wallet, have stopped Chinese IP addresses from accessing them.
Crypto WeChat groups in China: Many of them are now quickly moving to Telegram or Discord.
The interpretation
The latest ban is not rhetorically different from the previous bans, but it could be enforced more rigorously, given the number of government departments that are involved.
The Chinese crypto community, including DeFi protocols, is taking a "better safe than sorry" approach by blocking Chinese users. The risk of being investigated is just too high, both in terms of physical and business safety.
There's very little impact to the wider crypto community, because the May ban already shocked the market. (Again, mainstream media went nuts covering this, but people in crypto already know China's crypto stance all too well, and reacted with a shrug.) In Chinese crypto circles, there is also a sense that centralized exchanges—the companies that have to worry most about what governments indicate—are becoming increasingly irrelevant.
What could still be concerning is a potential crackdown on OTC trading. This would cut off Chinese retail investors (and maybe even high-net-worth investors) further from accessing the global crypto market—that would impact crypto prices from a demand shortage perspective.