In brief
China has cracked down hard on Bitcoin and cryptocurrencies over the past few weeks.
Some of the new ordinances are, however, very similar to previous policies from as far back as 2014.
Crypto prices are in freefall. The Bitcoin hashrate has plummeted. And Bitcoin miners are frantically relocating their kit outside of China.
It's all taking place against the backdrop of China's renewed crackdown on cryptocurrency. But what is the extent of China's measures, and are they cause for concern or just more of the same?
China's crypto crackdown
In the last week, crypto miners across China have been told to shut up shop, while the country's central bank issued an edict to payment platforms and banks to cease cryptocurrency activities. Institutions were also told to stop servicing crypto exchanges and over-the-counter (OTC) platforms. 
The crackdown, which gathered steam throughout May and June, has met with mixed reactions from analysts and insiders, particularly those that have been here before.
"It's more evidence of China's tougher stance on crypto that's stretching from financial regulation to the energy demands of Bitcoin mining," Jonathan Cheesman, head of OTC and institutional sales at crypto derivatives exchange FTX, told Bloomberg. "Mining was phase one and speculation is phase two."
China news isn't good. Xi is an authoritarian leader who wants control over things. $BTC is the opposite of authoritarianism. Chinese citizens will always find a way to move assets outside the system but they are making it harder. Will take some time to play out. Keep the faith.

— Mike Novogratz (@novogratz) June 21, 2021
"[The] China news isn't good. Xi is an authoritarian leader who wants control over things. $BTC is the opposite of authoritarianism," tweeted Mike Novogratz, CEO of Galaxy Digital. "[This] will take some time to play out," he cautioned.
What's behind the China crackdown 
Crypto operates in a grey zone in China. Over the years, the sector has had to figure out how to stay on the correct side of the red line that cordons off sensitive topics, such as capital outflow and internet gambling. Just take Huobi and OKEx: Both operate an exchange business in a country that has banned initial coin offerings (ICOs) and exchanges since 2017.
But despite all its measures to clamp down Bitcoin trading and investment, China has remained the global hub for crypto mining. Prior to the crackdown, it accounted for more than 65% of the Bitcoin network's hashrate, according to some estimates.
That was until China made a commitment to "carbon neutrality," at the United Nations General Assembly in 2020. To keep its word, the country aims to reduce its energy consumption growth to about 1.9% in 2021, and Bitcoin's energy-guzzling reputation isn't doing the country any favors.
These aren't the only reasons for China to shun the decentralized and uncontrollable nature of cryptos like Bitcoin. "China is rolling its own cryptocurrency," said Ruud Feltkamp, CEO at crypto trading bot Cryptohopper. "[China] has every incentive to have as little competition as possible." 
When did the current crackdown start?
At the end of February 2021, the government of Inner Mongolia, an autonomous region in northern China, published a proposal aimed at reducing energy consumption, which included closing down Bitcoin mining farms. The draft plan said that all cryptocurrency mining projects active in the region should be shut down by the end of April 2021.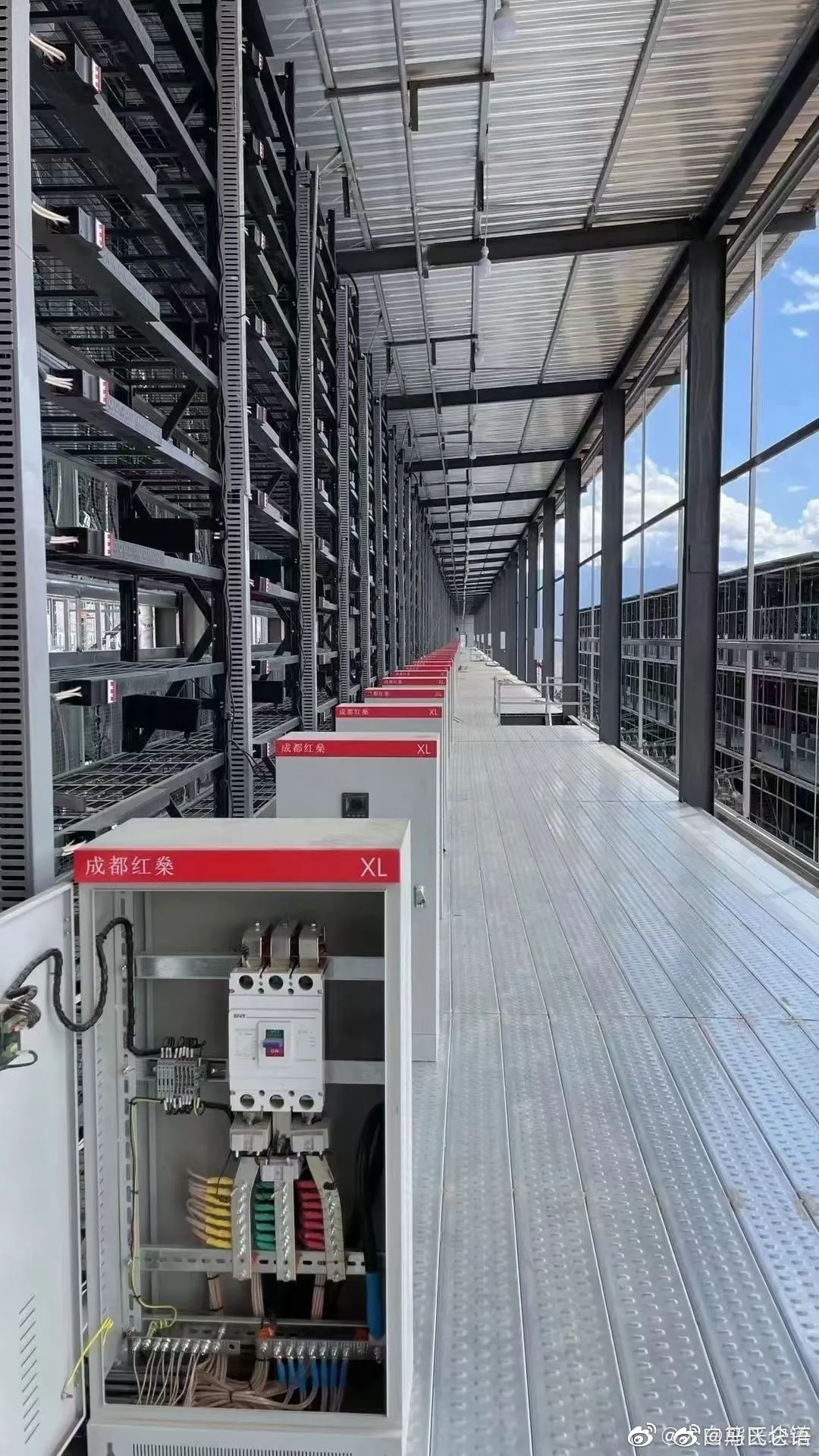 Inner Mongolia is home to large coal mines and cheap energy, attracting numerous Bitcoin mining operators."There will be less and less stable mining power in mainland China throughout the year, and many large miners have begun to go overseas," local journalist Colin Wu reported at the time.
However, this was not the region's first attempt to restrict cryptocurrency mining, and its significance may have been underplayed. Then, in April, the industry got a taste of things to come when electricity blackouts caused by safety inspections in China's popular Bitcoin mining Xinjiang region significantly impacted the hashrate of many top mining pools.
In the same month, scientific journal Nature published a study revealing that, if left unchecked, China's Bitcoin mining industry could generate as much as 130.5 million metric tons of carbon emissions by 2024. 
The following month, China's State Council announced what was to prove the death blow for crypto mining in China. The high-level government body included Bitcoin mining in a laundry list of financial risks that required monitoring. This announcement marked the first time the State Council specifically spoke out against Bitcoin mining. The note released also included a wide range of other financial risks.
Shortly after, Inner Mongolia issued new rules that would blacklist miners from China's social credit system if they continued operating, going as far as setting up a hotline for the public to report on cryptocurrency-mining activities if spotted. 
Chinese banks caution on crypto
Chinese banks have long been cautious about crypto. Although authorities initially authorized cryptocurrencies as legal tender back in 2013, by the following year China had banned banks from providing certain cryptocurrency services.
In the past few months, Chinese banks have ramped up their rhetoric against cryptocurrency. In April 2021, according to the Wall Street Journal, a number of Chinese banks, including the China Citic Bank Corp., officially warned their customers against using their accounts for cryptocurrency transactions.
Then on May 19, a group of three payments and financial associations restated the central bank's ban on financial firms engaging in cryptocurrency transactions—suggesting that central authorities were beginning to pressure financial institutions.
In a statement, the National Internet Finance Association of China, the China Banking Association, and the Payment and Clearing Association of China, also warned investors against crypto trading, describing it as a "speculative" activity. The news dragged Bitcoin down to $30,000.
A mining exodus
Inner Mongolia's mining crackdown proved to be a bellwether, as local authorities came under increasing pressure from Beijing to reduce energy consumption caused by Bitcoin mining.
On June 9 two more popular Bitcoin mining provinces, Xinjiang and Qinghai, introduced bans. Miners in the Yunnan province also declared that they had lost the "battleground" on June 11, following a similar ban in the province. 
Then on June 18, Sichuan, a popular province for Bitcoin miners for much of the year,  became the fifth region in China to announce a firm crackdown on mining farms.
The latest shutdowns saw the hashrates of some of the biggest Bitcoin mining pools in China plummet by up to 37% after Sichuan ordered energy companies to stop providing power to mining farms in the province. Reports suggest that around 90% of crypto mines in China's largest provinces have now been shut down, prompting jitters in the market as miners rushed to relocate their operations outside China's borders.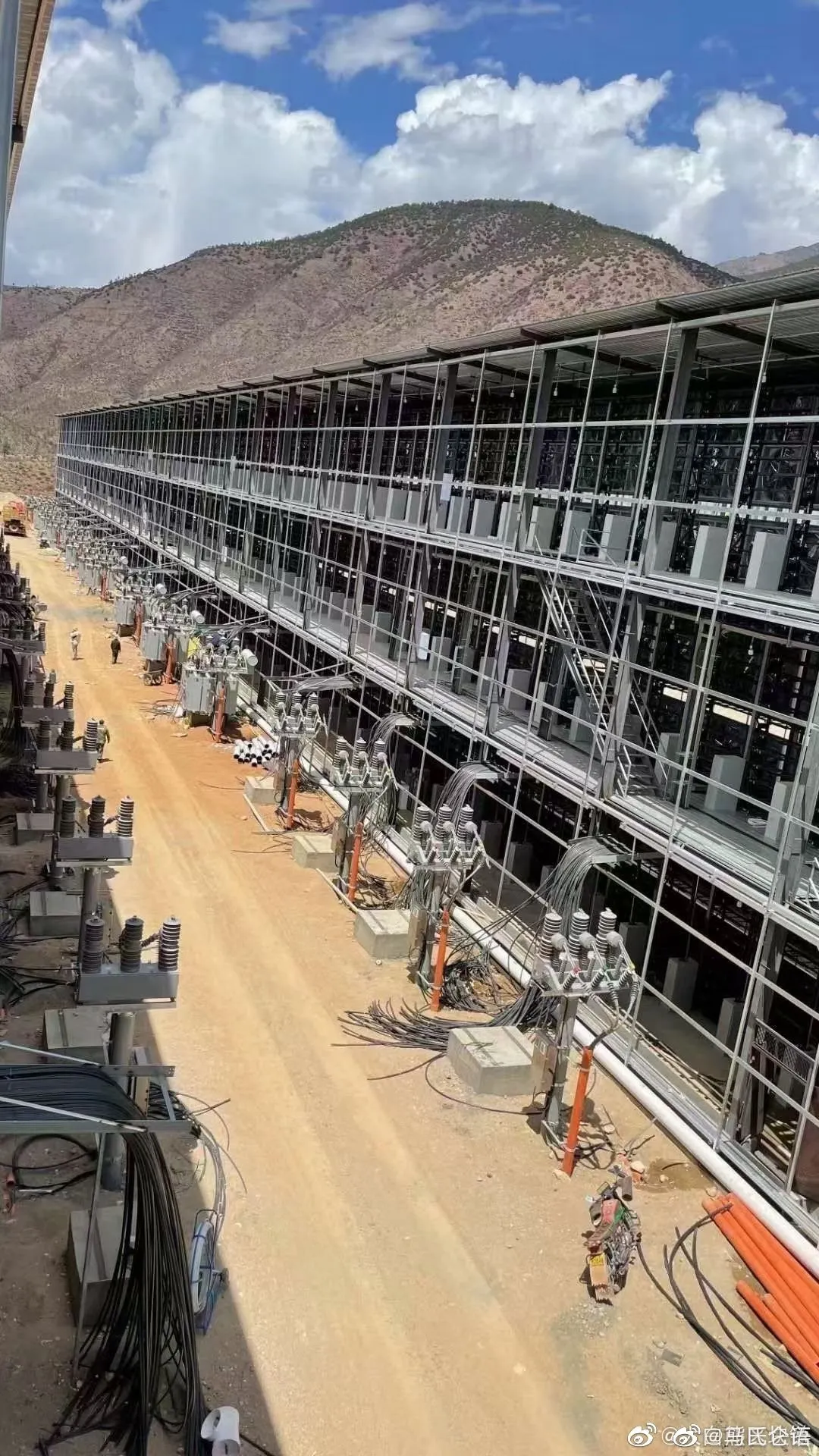 "In the short-term, these conditions are naturally causing a negative market reaction, but in the long-term, they can be net-positive," said Ulrik K.Lykke, executive director at digital asset fund ARK36, in a statement sent to Decrypt. Many share his view that a miner exodus from China will lead to more decentralization and the use of greener energy resources for mining. 
More bad news on banking
But more was to come. In June 2021, banks reiterated warnings from mid-May about the illegality of transacting and trading in cryptocurrencies. On Monday, the Agricultural Bank of China, one of the country's big four cited a notice by the central bank. 
However, until the notice itself was published later, the news was dismissed by some; back in 2014, banks in China had released similar notices to stop customers from trading in cryptocurrency, to little effect.
"[The] bank notice is just some old stuff. This is all they can do," tweeted Asian crypto blog 8BTCNews.
But according to journalist Colin Wu, the 2021 notice differs from 2014's notice in several key respects. First, it clearly shows the requirements of the central bank; second, it requires an investigation of past behavior; and third, it reports to the government when bad conduct is found.
The notice, or edict, by the People's Bank of China, bans banks and institutions from servicing crypto-related activities and instructs them to increase Investigations and employ more stringent measures. 
The Agricultural Bank of China said it was following the PBOC's guidance and would conduct due diligence on clients to root out illegal activities involving cryptocurrency mining and transactions. China's Postal Savings Bank confirmed that it would not facilitate any cryptocurrency transactions, and Alipay, owned by fintech giant Ant Group, said it would set up a monitoring system targeting key websites and accounts to detect illegal crypto-related transactions.
The severing of banking services and squeeze on OTC underlined that Bitcoin miners and traders would have a hard time operating in China.
Crypto exchanges capitulate
Crypto exchanges have been unable to operate in China since the 2017 crackdown when many took flight overseas. In 2019 the state said it would also restrict access to international exchanges, and those restrictions began to bite this year.
On May 23, Huobi said it would stop selling mining machines and related services to new users in mainland China. It also announced it would suspend futures contracts, exchange-traded products, and leveraged investment products to new users in some countries and regions. 
At the time, Huobi told Decrypt that it had temporarily ceased crypto derivatives trading for "customers in certain markets" to "protect the interests of investors," citing "recent dynamic changes in the market."
And OKEx, another popular digital-currency exchange, said its own token, OKB, would no longer be traded with the Chinese yuan.
Since earlier this month, social media platform Weibo (known as China's Twitter) and two other Chinese Internet companies have actively censored Huobi, OKEx, and Binance—the leading exchange by volume. Notably, all these exchanges are now based overseas but originate in China; to operate in China, they toe the official line.
The crackdown has impacted other individuals too. Earlier this month Weibo reportedly denied access to several crypto-related accounts, according to Bloomberg. It's understood that the accounts are owned by crypto influencers with a large following. 
And, on June 9, the Chinese Ministry of Public Security announced the arrest of 1,100 individuals for laundering money through cryptocurrencies. The announcement was posted on the Ministry's official WeChat account. 
Bitcoin's future and China
"China has 'clamped down' on Bitcoin previously in 2013 and 2017 as well as this year," said Stephen Kelso, head of markets, at brokerage ITI Capital, in a statement sent to Decrypt. "As with similar 'clamp-downs' on U.S. mega-tech companies, it has not checked the advance," he added.
While China has frequently extolled the virtues of blockchain, its attitude to Bitcoin and decentralized cryptos has remained largely negative from as far back as 2013. In that year, a consortium of Chinese government agencies and regulators issued warnings about Bitcoin's unregulated, anonymous nature and ordered financial and payment institutions not to carry out Bitcoin-related activities.
The Chinese government's most commonly cited concern, about the extreme volatility and recent speculation around digital currencies, fits neatly with its desire to retain control of the country's monetary systems as it presses ahead with its digital yuan project. In this, China is not alone. Many governments are scrutinizing Bitcoin's environmental impact, and are under pressure to exercise more regulatory oversight. China's crackdown could be emulated by other authoritarian countries. 
The latest interventions in China put further pressure on one of the world's most vibrant markets for trading and mining digital currencies. "Strategically this appears to have less to do with clamping down on illicit cryptocurrency activity and more to do with making it difficult to use any medium of exchange that's not government-sanctioned," said Luke Sully, CEO of Ledgermatic, which allows corporates to hold and use cryptocurrencies compliantly.  
And, while Chinese miners and institutions may have been targeted, Bitcoin is not so easy to stop. Crypto exchanges operating offshore can still be accessed by Chinese via virtual private networks (VPN) to bypass Internet restrictions, and access the peer-to-peer (P2P) market. 
Because P2P trading involves direct fund transfers between individuals, it has posed challenges for Chinese regulators and will continue to prove a formidable obstacle. And China's resourceful crypto enthusiasts will continue to engage in their perpetual battle to stay one step ahead of the authorities.