In brief
Dapper Labs has launched a new business unit focused on building tools for DAOs, or decentralized autonomous organizations.
The firm has acquired Brud, the startup behind virtual influencer Lil Miquela. Brud's Trevor McFedries, also founder of DAO Friends With Benefits, will lead the unit.
From CryptoKitties in 2017 to NBA Top Shot during this spring's first big market surge, Dapper Labs has been a major force in bringing NFTs to a wider audience. Now, as the firm launches new NFT projects on its Flow blockchain and raises funding, it's turning its attention towards another potentially sizable crypto opportunity: DAOs.
Today, the firm revealed exclusively to Decrypt that it has created a new business unit, called Dapper Collectives, which will focus on DAOs. To jumpstart that process, Dapper Labs has acquired Brud, a startup focused on community building and unique forms of storytelling.
DAOs, or decentralized autonomous organizations, are a hot topic in the crypto world of late. Essentially, they're online communities empowered by ownership stakes—typically in the form of tokens—that can take nearly any focus, including funding investments, social interactions, or crypto project governance. Even Decrypt is building a media DAO.
Due to their flat structures, advocates believe that DAOs can shake up traditional corporate models and keep value within the communities that create it. However, the tools to operate such organizations are early and still developing, plus users must be pretty crypto-savvy and typically must hold a considerable stake of tokens to participate.
Dapper Labs believes that it can help streamline the process of creating, operating, and participating in DAOs, whether it's for individual creators or established companies that see a future in decentralizing and embracing a Web3 world.
The newly acquired Brud is best known for Lil Miquela, a virtual digital influencer, pop star, and Instagram personality who is completely fictional: a CG character living a purportedly real life, as viewed by millions of followers across social media channels.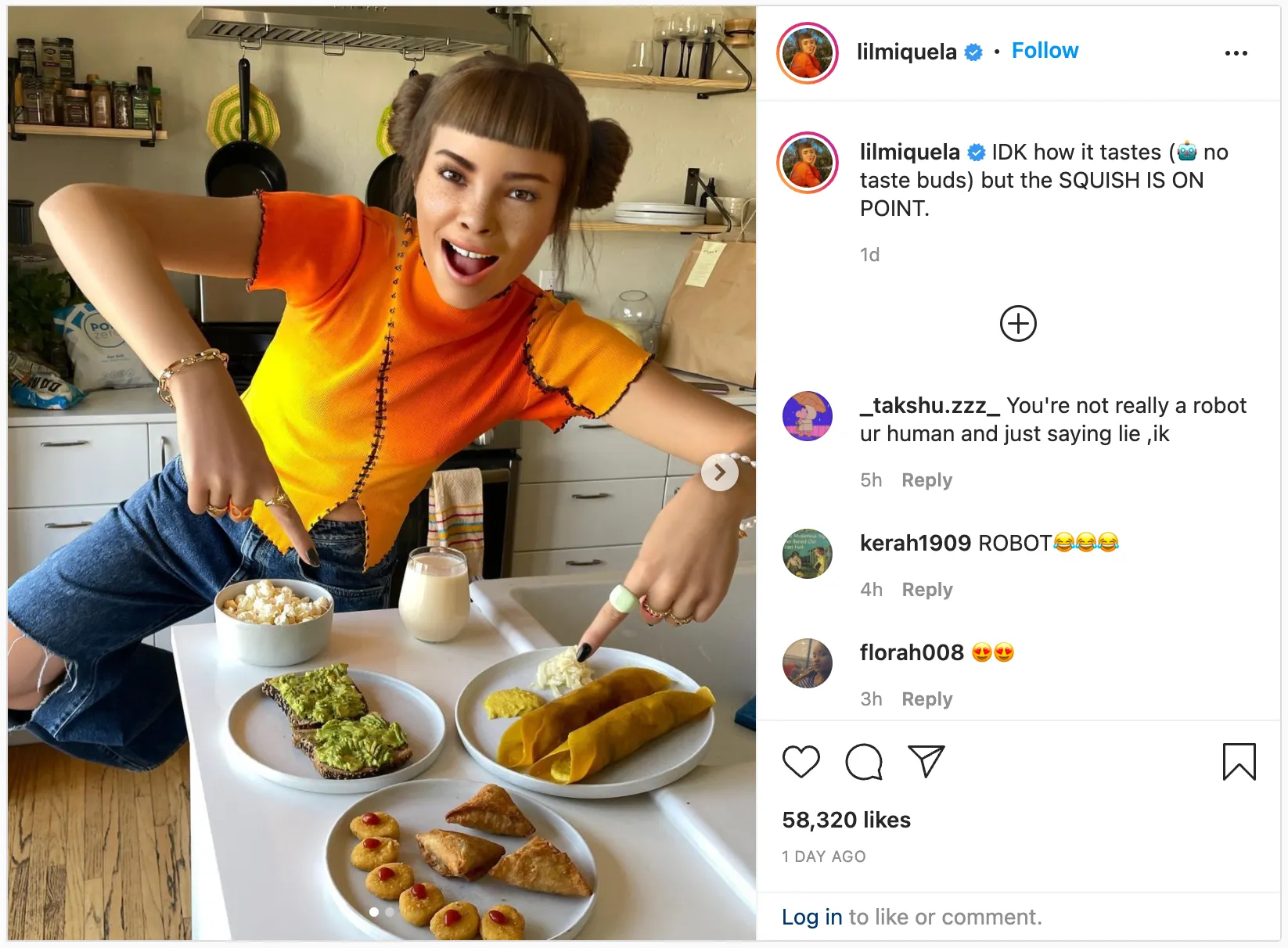 Co-founder and CEO Trevor McFedries will lead Dapper Collectives, and his experience outside of Brud helps illuminate why Dapper made a move to bring him onboard and have him lead this charge. McFedries is also the founder of Friends With Benefits, a social DAO and one of the most prominent communities within the burgeoning DAO space—with a token market cap of about $75 million. (Disclosure: He is also an advisor to Decrypt's DAO project.)
Dapper did not disclose terms of the acquisition, other than to specify that it was equity-based. Brud's entire 32-person team—including executives President Kara Weber and Chief Content Officer Nicole de Ayora—will join, boosting Dapper's total headcount to 262 people.
"The space of DAOs is probably the most interesting space to us after NFTs and very complementary to the work we're doing, both with big brands as well as our own IP," Dapper Labs CEO Roham Gharegozlou told Decrypt. "Trevor and his team are the best in the business."
From Miquela to DAOs
Gharegozlou sees parallels between the paths charted by Dapper and Brud to date. Dapper launched CryptoKitties in 2017 as the first project to use Ethereum's ERC-721 NFT standard, effectively experimenting in public with the concept of NFTs before building the infrastructure and tools it felt were necessary—the bespoke Flow blockchain—for future projects.
Brud's Lil Miquela, he suggested, is an ongoing experiment in community building and social storytelling that will help inform the team's work going forward as Dapper Collectives. Next, it will create the tools and infrastructure to power future decentralized communities on the Flow blockchain—but these open-source components will be offered up to everyone.
"Dapper Collectives is really going to encapsulate our vision for a DAO-driven and decentralized future of media," McFedries explained to Decrypt.
"We've built this incredible audience and this fanbase that is deeply passionate about what we do [with Miquela]," he continued. "But traditionally, they've been siloed—the fans and the creators—within different ecosystems. We want to bring those folks together and allow everyone to share in the value that's created inside organizations."
While Lil Miquela is quite literally the face of Brud's work to date, the goal of Dapper Collectives is not to develop virtual influencers. Rather, it's to take Brud's experience with community building and experimentation—and particularly McFedries' own experience with DAOs—and translate that into tools and products that power DAOs on Flow alongside NFTs and other projects. McFedries said Lil Miquela is "emblematic of an experience all of us have on the web."
"We're all telling our story and sharing our story with the world," he said. "Right now, a lot of the value that we're creating with those stories is being captured by platforms, whether you're a brand, an individual, or a group of creators. What we're trying to do is use Miquela to showcase what a better future could look like [...] and use the tools we're creating to sway that future."
DAOs for everyone
Dapper Collectives will take two different approaches to enabling DAO development. On one hand, it will release tools to allow creators of all kinds to build their own DAO communities on Flow. But the team will also consult and collaborate with existing brands and companies to help them make the transition into a decentralized, Web3 world.
"We realized that those tools could be useful for a whole generation of creators, who have otherwise been left to platforms that don't care about them as much as they should," said McFedries. "Really, what we're going to be doing is building tools for DAOs, storytellers, and creators to come and build out the future in web3 with us on the Flow blockchain."
In conversation, Gharegozlou and McFedries suggested that this could also be a way for legacy projects to effectively "exit" to the community—to transform from a traditional (or Web2) way of corporate thinking to a decentralized, collectively owned approach. Perhaps projects that struggled to monetize or find sustainability with previous models could thrive with a community of owners, they said.
"There are a number of large, founder-led companies with existing communities that are looking at decentralization and realizing, 'You know, this is kind of the exit that I want. I want the product to be owned by the people that use it,'" said Gharegozlou.
He suggests that it will be a long-term process to introduce DAOs to a wider audience and refine the tools needed to make them more approachable and manageable. Gharegozlou described them as "building blocks" that, over the next five to 10 years, "people will assemble into consumer applications that are owned by the people that use them."
"We're going to show the world that DAOs aren't just things that very crypto-native people can do," he added. "You can build tools and products that engage normal people."