Nearly 300,000 Ethereum—worth over $1 billion at today's prices—have been burned since the launch of the "London" upgrade, also known as EIP-1559, in early August.
According to Ethereum metrics website Watch the Burn, a total of 298,000 ETH has been taken out of circulation since August 5. At the time of writing, the number two cryptocurrency was trading at around $3,432, per CoinGecko, so that's $1.022 billion worth of tokens destroyed in less than six weeks.
At press time, around 5 Ethereum—worth just over $17,000—are being burned every minute.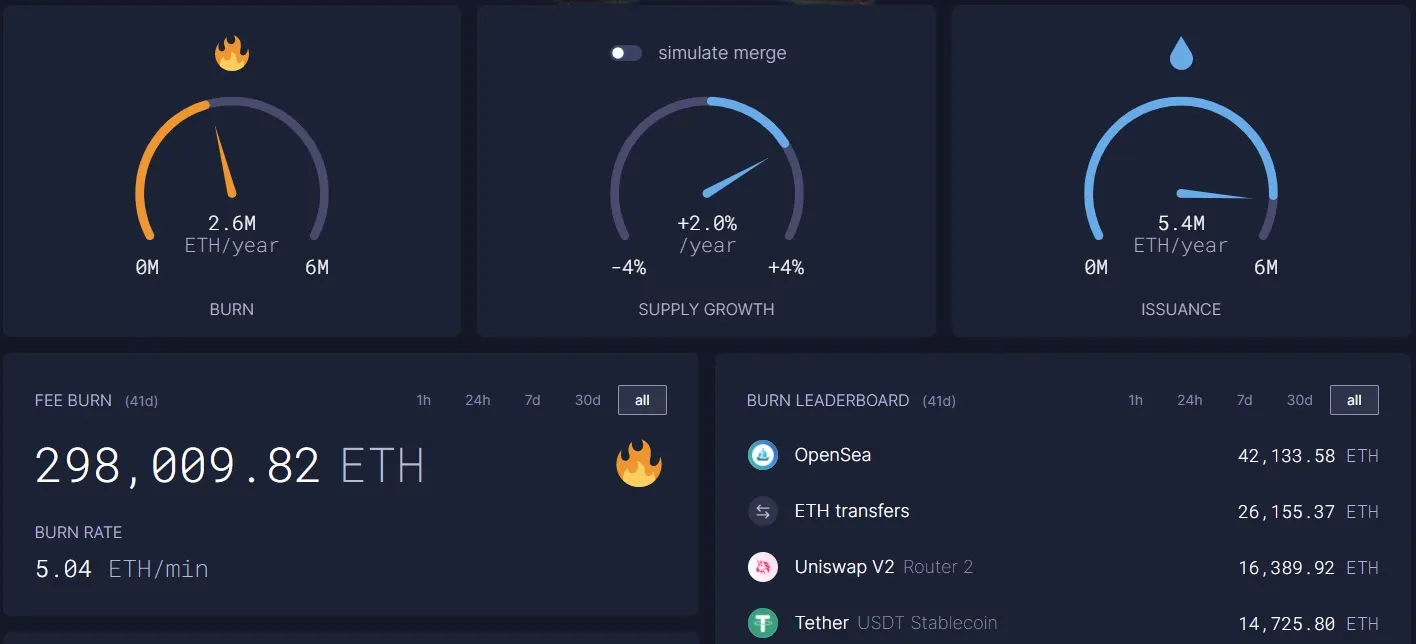 Currently, popular non-fungible token (NFT) marketplace OpenSea is the biggest "ETH burner" among decentralized platforms. Since London's launch, it was responsible for burning just over 42,100 ETH ($145 million), according to Ultrasound.Money.
At the same time, regular Ethereum transfers have resulted in the destruction of around 26,100 ETH ($90 million) so far.
In its turn, decentralized crypto exchange Uniswap V2 burned $56.5 million. Another $50.5 million was burned on transfers of Tether stablecoins, $32 million on blockchain gaming platform Axie Infinity, and $30 million on Uniswap V3.
Ethereum's fork to burn
Ethereum's London upgrade has introduced several improvements to the blockchain.
One of them is a mechanism that allows burning a large portion of transaction fees—called the "base fee"—instead of sending it to miners.
According to the proposal, this was done to counterbalance Ethereum inflation while still giving the block reward and priority fee (the maximum fee users are willing to spend to include their transaction in a block) to miners.
EIP-1559 has also introduced a new mechanism that allows users to better estimate how much a transaction actually costs. While it didn't help to lower gas fees—as some users were hoping—it helps crypto enthusiasts to avoid overpaying for transactions.