In brief
The DJ 3LAU is launching an NFT platform for music.
The new platform, Royal, may let token owners earn royalties from musicians' songs.
Justin Blau, better known by his DJ name 3LAU, recalls a set he played seven years ago where his friends performed the opening act. At the time, he was sure they would make it big and wished there was an easy way to invest in their band—a band called The Chainsmokers who are today familiar to millions of fans around the world.
Fast forward to 2021 and Blau believes a new technology provides the investing tool he wanted back then. That technology is non-fungible tokens (NFTs), and on Thursday Blau announced he has raised $16 million to launch Royal, a new music platform that will let fans buy NFTs to share in royalties earned by their favorite artists.
If Royal succeeds, it could upend the business model of the music industry and push the fast-evolving world of NFTs into a new frontier.
Marrying music and NFTs
Blau dropped out of business school in his final year to pursue his DJ career, but he remained a student of economics—especially as it related to the music industry. Over the years, the industry has frequently short-changed artists by letting record labels capture most or all of their song royalties, or by paying only a relative pittance for streaming songs.
So when blockchain technology emerged, Blau saw a transformative tool for the industry, one that could let artists keep their royalties while also getting to know their fans like never before.
"I've sold millions of tickets, generated billions of streams, but to this day I don't know who any of those people are," Blau told Decrypt in an interview, explaining that a blockchain ledger now provides a way to not just identify his fans, but engage with them.
If you own one of my NFTs today,

You'll get to own rights in my music,

Which also means you're entitled to cashflows from that music…

Soon.

— ▽ (@3LAU) August 11, 2021
Blau's not the first to view blockchain as a possible game-changer for the music industry. For years, Microsoft and others have talked up the technology as a way to manage the complex chain of copyrights involved in music and gaming.
But Blau views blockchain's potential in a different way. Instead of trying to cram the music industry's tortured legacy of contracts onto the blockchain—a task so large it may be impossible—he thinks it makes more sense for musicians to focus instead on using blockchain to distribute their new songs.
"People say, 'How do we take this existing fucked up shit and fix it with the blockchain'? You can't," Blau says.
The advent of NFTs, which offer a unique type of tamper-proof collectibles, provided Blau with a way to put his ideas into practice. In January, he became the first musician to tokenize an album—selling off 33 NFTs tied to the album for a total of $11.6 million.
In doing so, Blau recognized how NFTs are not just a new form of property, but a platform for new types of engagement and experience. This was apparent in how those who purchased NFTs of his album also received a physical vinyl album and the chance to interact with Blau and even the chance to collaborate on a future song.
This notion of wrapping a series of experiences around an NFT has already become commonplace in the world of sports and visual arts, where a token can be akin to a backstage pass or a season ticket. Blau was among the first to realize this could apply to music too.
Since then, other artists including Kings of Leon have rushed to embrace NFT distribution too, while a platform called OneOf has sprung up on the Tezos blockchain to offer NFT collections from the late Whitney Houston and others.
All of this has already caused a considerable stir in the music industry, but Blau views it as just the beginning. He tweeted that Royal "will completely transform the music industry."
Music as an "investible asset class"
In launching Royal, Blau plans to offer not just a forum for music-related NFTs but a platform that will allow artists and fans to establish long-term economic relationships with each other. While musicians in the past have relied on record labels and other companies to supply them with the capital to sustain their careers, Royal intends to let them seek investments from fans instead.
While Royal is offering few specifics for now, an essay Blau published earlier this year at The Defiant points to what he is envisioning:
"Imagine an NFT that represents 100% ownership of a song or album's master recording rights. The artist can then issue a DAO token that fractionalizes ownership of a song or album, while maintaining 51% ownership of the total supply," he wrote in January.
What this likely means in practice is that anyone will be able to purchase NFTs on the Royal platform that give them a partial stake in new songs—a stake that could result in royalty payments at a later date, or that could be sold to another fan or an investor.
This arrangement would be similar to some arrangements in the traditional music industry, where the copyright to a song can be divided up between multiple people. The difference is that selling those rights in the form of an NFT means musicians can sell to a much broader field of investors—especially their own fans—and also use blockchain to effectively track ownership and royalty payments. (This latter part is important given how many contracts in the legacy music industry have been lost or become a subject of legal disputes).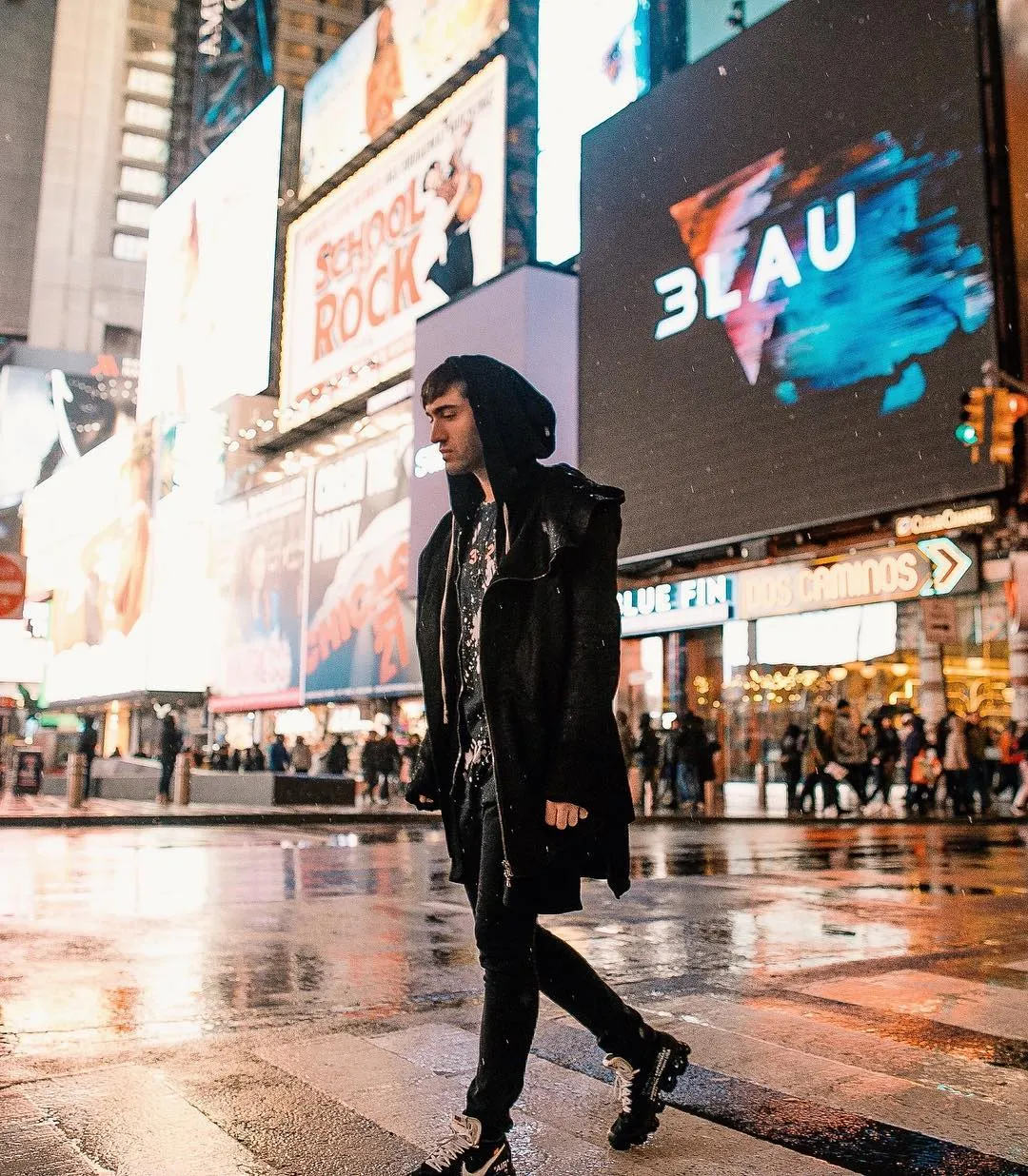 Whatever the specifics of Royal's big plan, the project is incredibly ambitious and may be difficult to pull off. Blau himself acknowledges that the project will be difficult to scale, but says he will be content at first for the platform to offer only a few dozen songs from a handful of artists, including himself. He added, though, that some of those artists will be big names and serve to drive additional interest and hype in what Royal is building.
Blau is launching Royal with Justin Ross, a successful tech entrepreneur and long-time friend. The $16 million seed round the pair raised was led by Paradigm, the crypto venture capital fund launched by Coinbase co-founder Fred Ehrsam, and from Founders Fund, a well known VC fund.