In brief
NFT artwork from Micah Johnson featuring a young Black astronaut character, orbited the Earth via the International Space Station. It will be auctioned for charity.
Owners of Johnson's NFTs can help develop the property, including an upcoming feature film based around the character.
Artist Micah Johnson, a former Major League Baseball player, created the character Aku as a response to hearing his four-year-nephew ask his mother: "Can astronauts be Black?"
The character has resonated with fans and collectors since first appearing in NFT artwork in February. "It's a form of representation that I think is palatable for kids to be able to see what's possible in space, science, and beyond that," Johnson told Decrypt in an interview.
Recently, Aku has explored a new frontier: artwork of the character traveled to a server on the International Space Station (ISS), orbited the Earth, and then was returned back home.
It's billed as the first piece of NFT artwork to travel to space, and the single-edition piece will go on sale next Tuesday, August 10, via NFT marketplace Notables. The process was completed in collaboration with Artemis Music and Nanorocks, the latter of which operates the Bishop Airlock, the first privately-owned commercial infrastructure installed on the International Space Station.
According to Artemis Music, the video source file behind the new Aku NFT was beamed from Nanoracks mission control in Houston, Texas, to the server on the ISS on July 28. The file remained on the server as the station orbited the Earth and then was returned back to the planet just under two hours later. Telemetry and transmission data was maintained to authenticate the process, and is included in the NFT's smart contract on the Ethereum blockchain.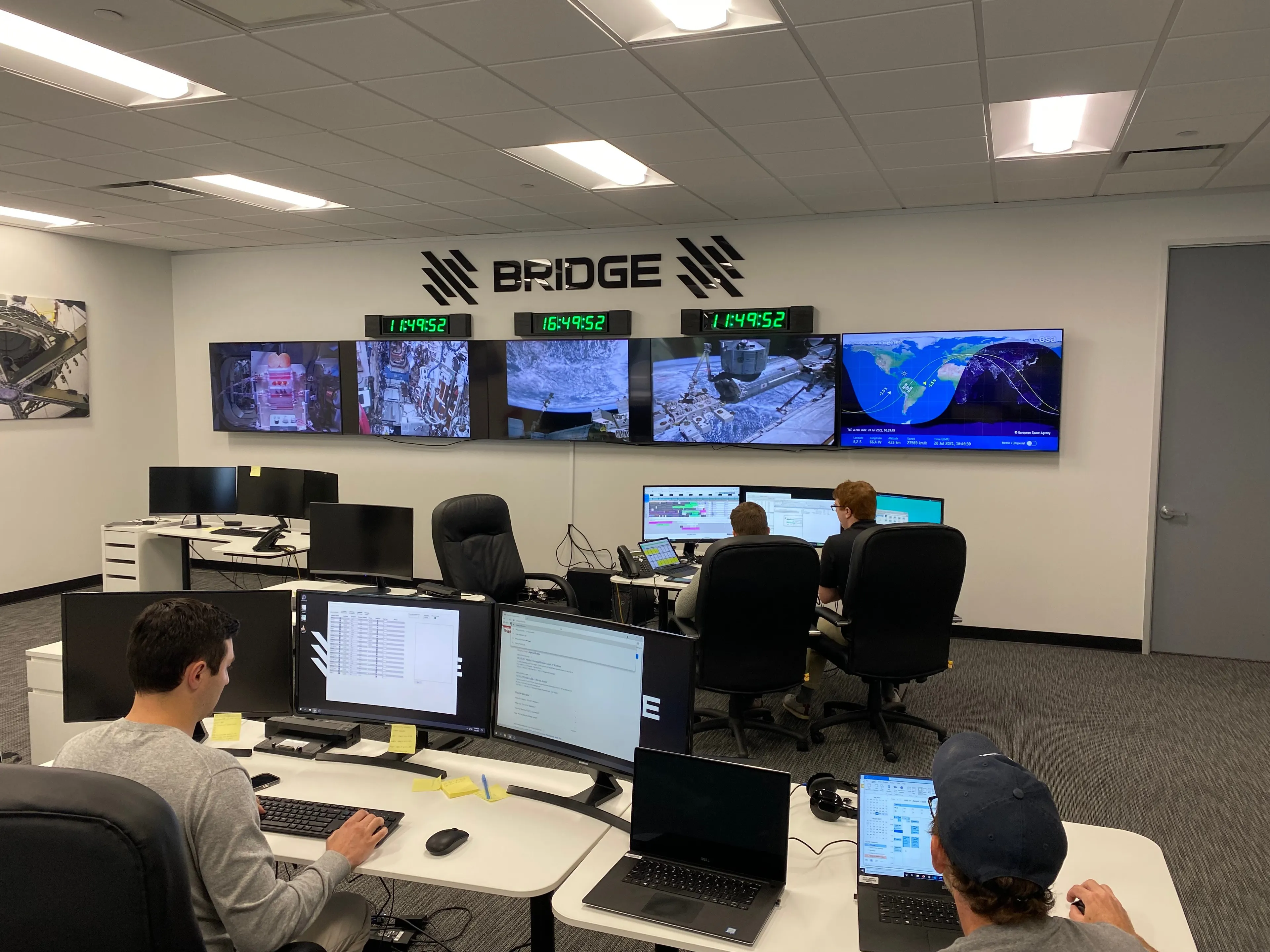 "Aku became the first NFT artwork to be flown to the International Space Station and orbit the Earth on July 28th, 2021," said Artemis Music Entertainment co-founder Bob Richards in a statement. "Our Artemis Space Network test conducted in collaboration with Nanoracks was a world first providing commercial space access supporting a new era of music and entertainment industry connectivity to outer space." 
An NFT is like a deed of ownership to nearly any kind of digital item, be it a video file, still artwork, video game item, or music recording. Alongside the upcoming Aku NFT, a tokenized recording of composer Claude Debussy's "Clair de Lune" was sent to the ISS, marking it as the first music NFT to travel to space and back. That NFT may be auctioned at a later date.
Richards told Space.com that this transmission test was designed to "prove out communications protocols and the process of minting the digital work into an NFT that would be meaningful, valid, and authentic." In other words, these could be the first of many digital creations to make the trip to space before being minted as NFTs.
All net proceeds from the Aku NFT sale will benefit Students for the Exploration and Development of Space (SEDS), with 50% of the donation to be specifically applied to Historically Black Colleges Universities (HBCUs) and the organization's minority outreach efforts.
"Anything is possible"
Johnson's first Aku NFT drops in February found a large audience of collectors, generating a total of $2 million in sales on Nifty Gateway between an open NFT artwork drop and NFTs paired with physical sculptures. A duo of further Aku NFT drops added another $1.27 million in total sales to the pile—and the next piece in the set has now traveled to space ahead of its auction.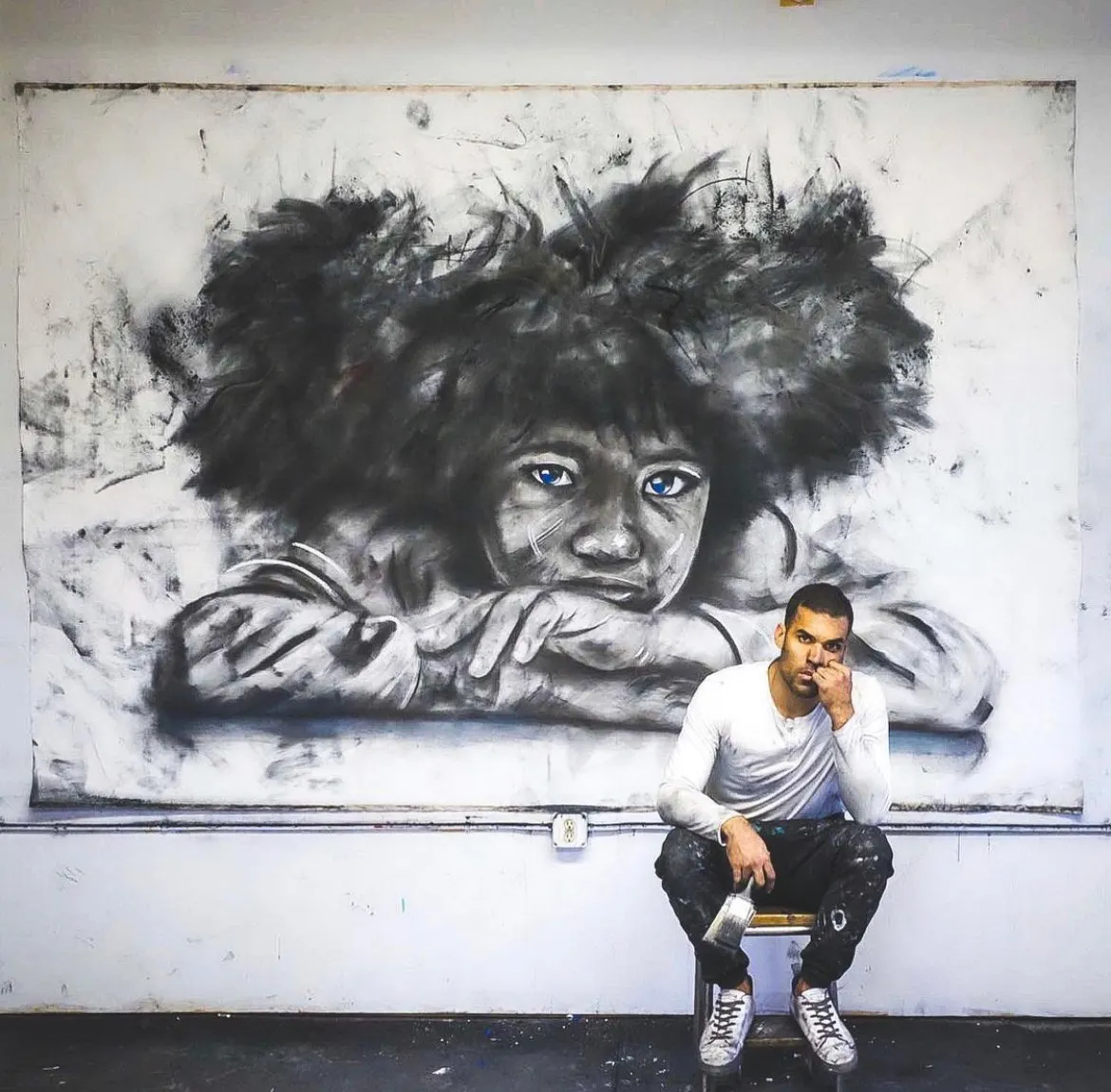 "It's pretty incredible, the process that's involved with it. You had [Jeff] Bezos and [Richard] Branson going to outer space, and then on the heels of that, we're sending a Black space character to the space station. I think that's really powerful," Johnson told Decrypt. "It really does speak to what I'm trying to convey with Aku: that anything is possible."
There's more on the horizon for Aku too. In April, the character was optioned for film and TV projects by Anonymous Content and Permanent Content, the latter the new production company formed by musician Shawn Mendes and manager Andrew Gertler. Aku is billed as the first NFT creation to be optioned for other entertainment projects.
Johnson is using the NFT-centric community that's building around his crypto-native artwork to allow collectors and fans the opportunity to help develop the Aku intellectual property ahead of the film launch. Recently, he sold a programmable piece of NFT artwork via Christie's auction called "Hi, my name is," which enables the buyer to decide the name of Aku's friend that will be part of the film world.
He told Decrypt that he's working through other potential methods for bringing in the community even further, including the possibility of using a decentralized autonomous organization (DAO) to govern intellectual property decisions. It could include a leadership council of select NFT owners, which would decide on content proposals and ensure consistency despite potential participation from a large group of fans.
"What's more powerful than allowing fans to directly have participation in the growth and expansion of that IP? I never thought of anything [like this] when I released Aku: I just felt like this character needed to be put out into the world," Johnson explained. "How can we build out the audience and the Aku brand and message large enough to have an audience that we can potentially directly distribute a film to? That's the really cool part."