Released in November 2016, the Ledger Blue is a premium hardware wallet that's designed to make cryptocurrencystorage both safe and simple.
Previously described as the most advanced hardware security gear on the market, the Ledger Blue features enterprise-grade security, a large LED display and a robust design built to withstand regular use.
However, since 2016, there's been a flurry of new hardware wallets released, each promising to make storing and using cryptocurrencies a less daunting task than ever before. With that in mind, can the three-year-old Ledger Blue still compete in 2020 and beyond? Let's find out.
Ledger Blue review: Build quality and design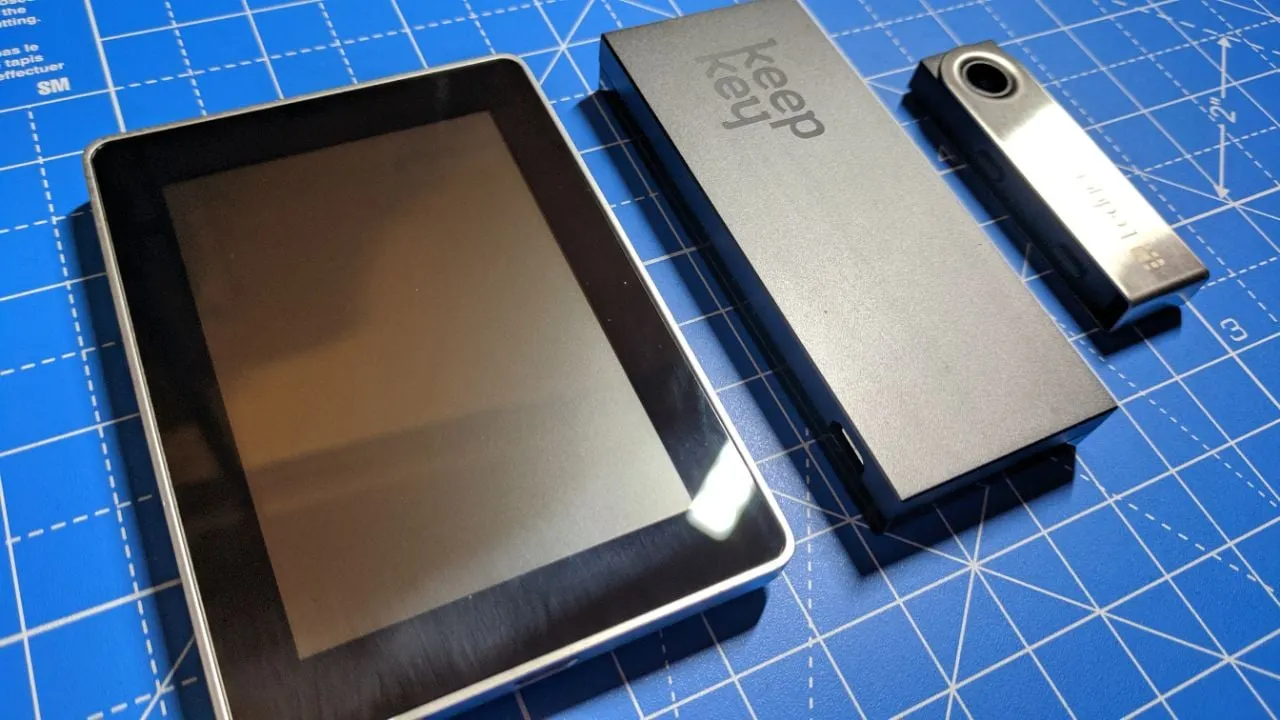 The design of the Ledger Blue is quite unlike most other hardware wallets, which typically resemble USB sticks or car keys. Instead—emphasizing usability at the cost of portability—it comes in a tablet-like form factor, with a large color screen dominating the front of the device.
Due to the size of its screen, the Ledger Blue is one of the largest cryptocurrency hardware wallets around, measuring 97mm x 68mm x 10mm. Weighing in at 90g, the device has a reassuring heft to it, while its solid build means it's sturdy enough to carry in a bag or pocket without worrying that it might break.
Beyond its large screen, the Ledger Blue has few external features; a single button and a microUSB port are the only notable details on the device's exterior. At around twice the size of the already large KeepKey wallet, the Ledger Blue certainly isn't the most portable hardware wallet, but its size does make it far less fiddly than some of the smaller wallets.
Ledger Blue review: What's in the box?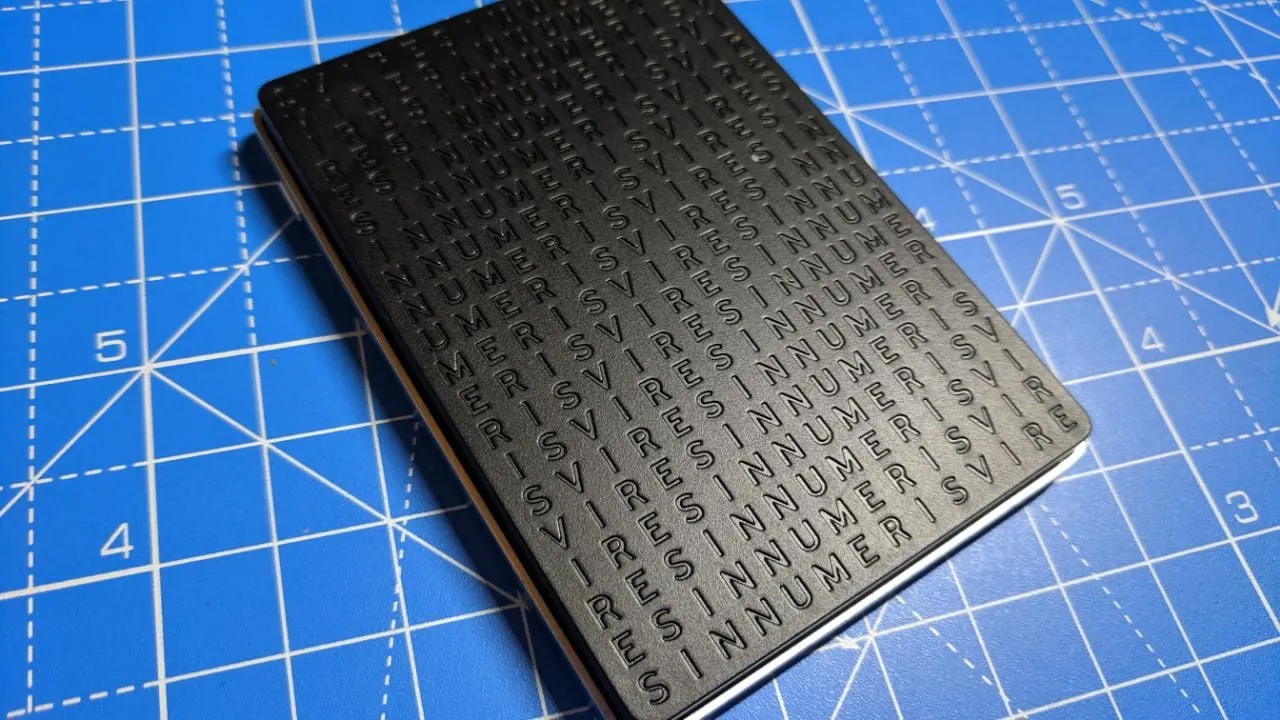 The Ledger Blue comes supplied in familiar Ledger packaging—very similar to that of the Ledger Nano X, only larger.
Inside, you'll find the Ledger Blue device and a micro-USB to USB cable, in addition to a drawstring protective pouch.
Documentation includes a getting started leaflet, an information sheet, and a recovery card used to store your 24-word recovery phrase.
Ledger Blue review: Ease of use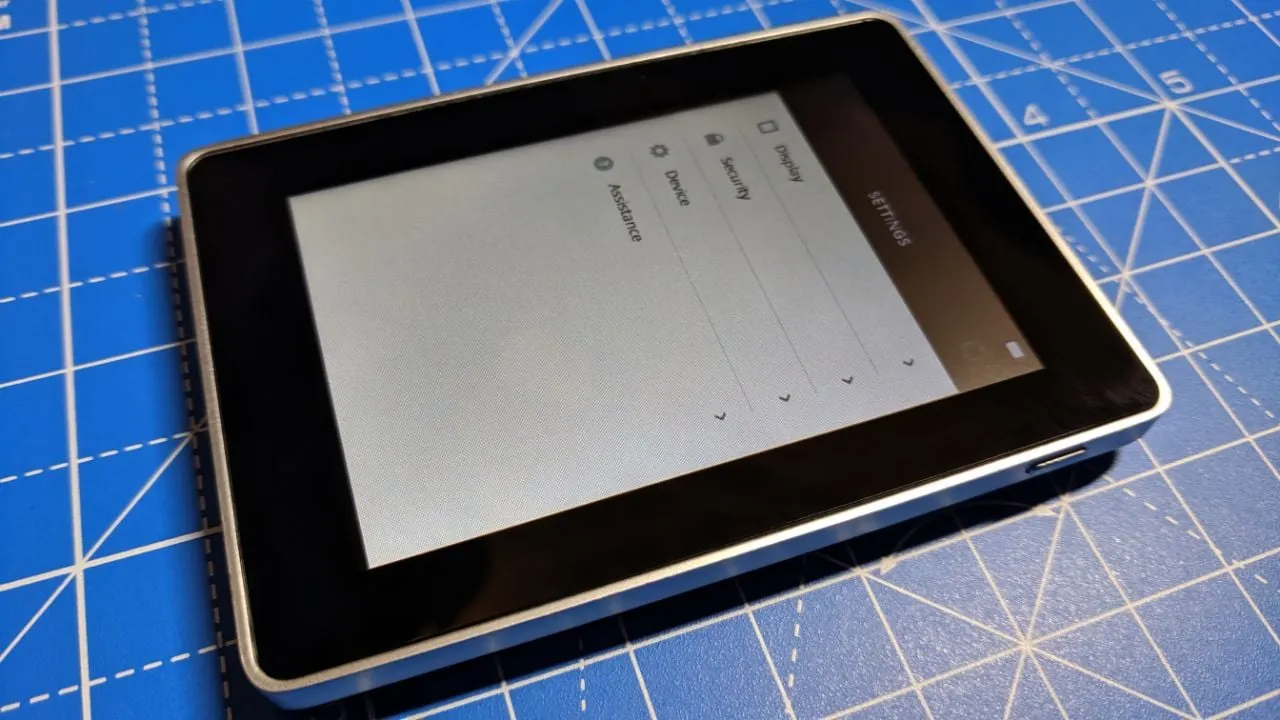 As one of the largest devices on the market, the Ledger Blue is clearly targeting individuals and businesses that prioritize accessibility, but not at the cost of security. Happily, it's both easy to use, and features some of the strongest security around.
The Ledger Blue solves one of the biggest limitations of both the Ledger Nano S and Nano X—their tiny displays—by going to the opposite extreme. The Ledger Blue's large touch-sensitive display makes it far easier to navigate the device, while also making mistakes far less likely. With that said, although the screen is relatively large, the on-screen buttons can be quite fiddly, which means errors can occur—particularly if you have large hands.
However, the Ledger Blue is best considered as an accessory to Ledger Live—the software used to manage your wallets. Through Ledger Live, you will be able to create new addresses, select new apps to install, enter payment details and more, whereas the Ledger Blue is mostly used to confirm changes and authorize payments.
Like both the Ledger Nano S and Nano X, the Ledger Blue ships with a relatively short micro-USB cable, which means you will need to be close to your computer or mobile device to use the device. Unfortunately, this means that if your computer isn't in a particularly convenient place, then using the Ledger Blue can be a hassle, unless you purchase a longer micro-USB cable separately.
Overall, the device and the associated Ledger Live app are both easy to navigate, but the experience is let down by the frustratingly short micro-USB it comes supplied with.
Ledger Blue review: Getting started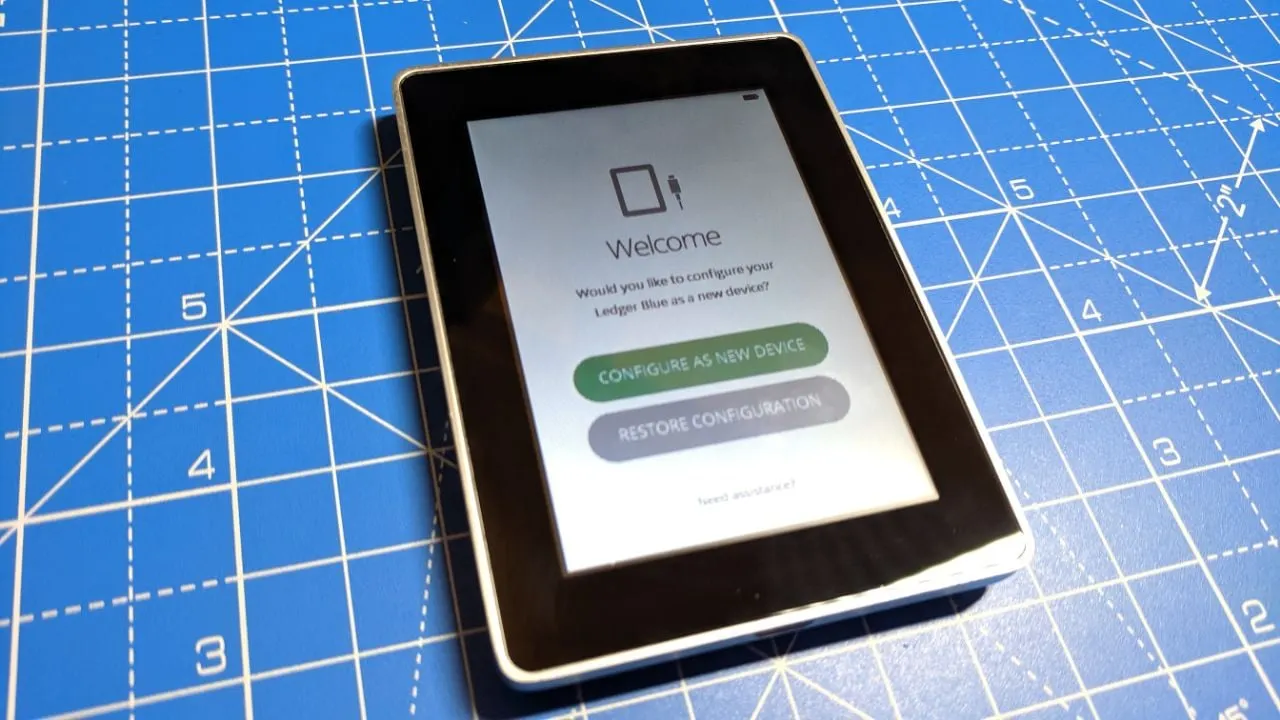 To begin using the Ledger Blue, simply power up the device using the power button, and you'll be greeted with the setup menu. Here, you will be able to either configure the Ledger Blue as a new device or restore your configuration using a 24-word recovery phrase.
Select the 'configure as new device' option to begin the setup process, where you'll first be asked to select a secure PIN of up to eight digits. You will need to use this PIN to access the device in future, so make sure it's something you will remember.
Once your PIN is configured, the Ledger Blue will display a 24-word recovery phrase which can be used to restore your wallet should you ever lose your device, or wish to import your wallets into another client. You will need to write this 24-word recovery phrase down and keep it in a safe place, and you will be asked to confirm your recovery phrase on the device before the wallet setup finalizes.
Once this is complete, you'll then be able to access the device by entering your PIN. However, since the device is freshly configured, you will then need to connect it with the Ledger desktop client, known as Ledger Live, to install any wallet apps you wish to use.
Ledger Live is available for most major operating systems, including MacOS, Windows and Linux, and both iOS and Android for mobile users (who will also need an OTG cable, bought separately).
Ledger Blue review: Features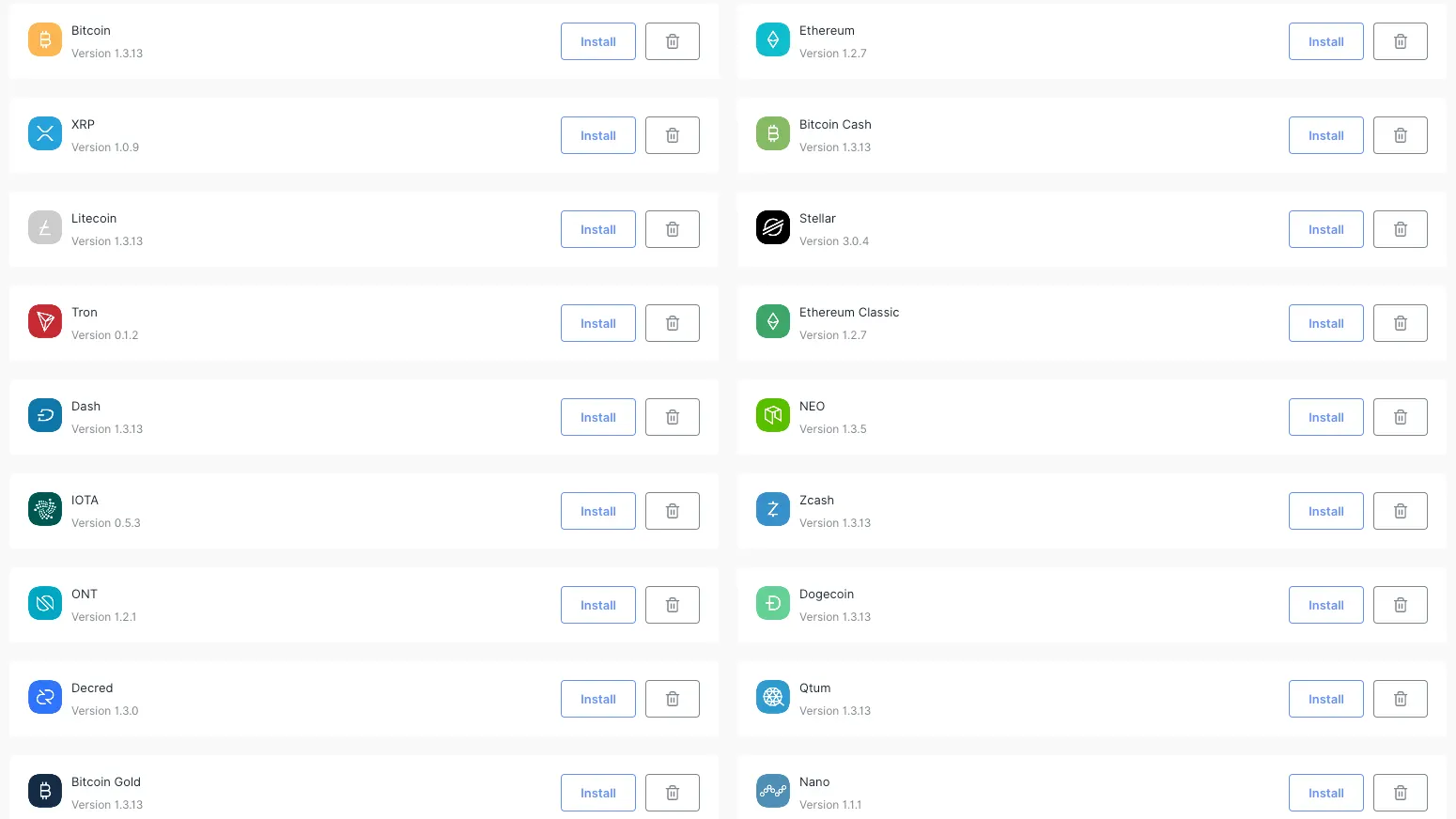 Designed to allow users to easily store and use Bitcoin and a variety of other cryptocurrencies, the Ledger Blue includes a number of features that make this a relatively simple process.
At time of testing, there were just over 65 apps available to download to the device from Ledger Live. The vast majority of these apps are designed to add compatibility for specific crypto assets, whereas a handful also imbue the Ledger Blue with additional functionality.
One of these is the FIDO U2F app, which once installed, allows the Ledger Blue to function as a two-factor authentication key for websites supporting U2F technology.
The Ledger Blue also features a built-in rechargeable battery, which has a battery life of 3-4 hours of regular use. Unused, the battery should last for 2-3 months before it runs flat. Since the device features limited functionality when not connected to a computer, we wonder if the device couldn't simply be powered over USB.
Likewise, although the Ledger Blue is certainly easier to use than both the Ledger Nano S and Trezor One, its lack of wireless connectivity does put it at a stark disadvantage against the Bluetooth-enabled Ledger Nano X and CoolWallet S. With that said, the device can still be connected to mobile wallets for use on the go, though this requires a mobile OTG cable, which Ledger sells separately.
On the whole, the Ledger Blue features strong software functionality, but a lack of wireless connectivity could be a deal-breaker for some.
Ledger Blue review: Supported crypto assets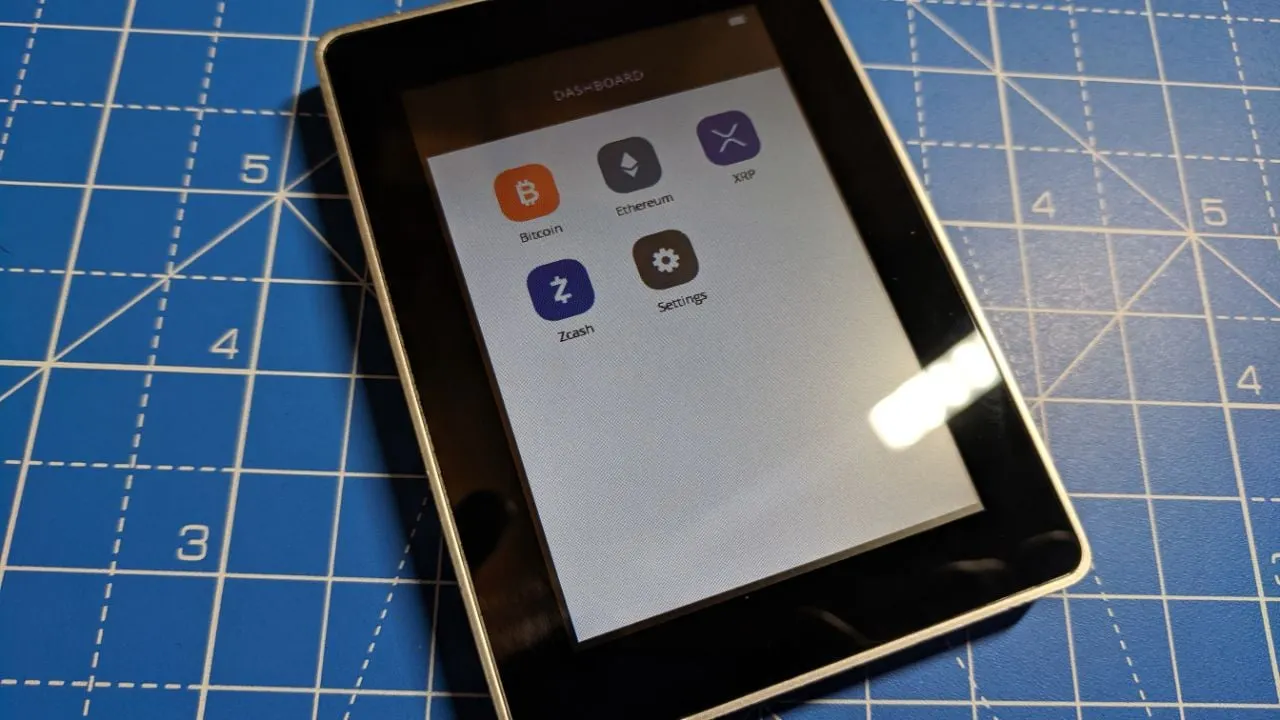 Like the other wallets in the Ledger Nano series, the Ledger Blue is compatible with a huge variety of crypto assets, many of which can be managed directly on the device. In total, the device is compatible with well over 1,000 digital assets, including almost all major cryptocurrencies.
Most of the more popular digital assets can be managed through the Ledger Live application, whereas some will require the Ledger Blue to be connected to an external wallet. Some of the most popular cryptocurrencies the Ledger Blue is compatible with include:
Bitcoin (BTC)
Ethereum (ETH)
XRP
Bitcoin Cash (BCH)
Litecoin (LTC)
Tether (USDT)
Stellar (XLM)
Tron (TRX)
Dash
and over 1,000 more
In total, the Ledger Blue currently supports 13 of the top 20 cryptocurrencies, which ultimately means several popular cryptocurrencies are not compatible with the device. As it stands, the Ledger Blue currently lacks support for;
Binance Coin (BNB)
EOS
Cardano (ADA)
Monero (XMR)
Tezos (XTZ)
As you might have noticed, the Ledger Blue features relatively poor support for privacy coins, which makes it unsuitable for anybody with a portfolio largely comprised of Monero. However, the hardware wallet does support the majority of popular cryptocurrencies, as well as all ERC20 tokens, and should offer sufficient compatibility for most cryptocurrency investors.
With that said, the cheaper Ledger Nano X supports most of the cryptocurrencies the Ledger Blue does not. As such, the Ledger Blue certainly isn't the most comprehensive wallet on the market in terms of asset selection.
Ledger Blue review: Security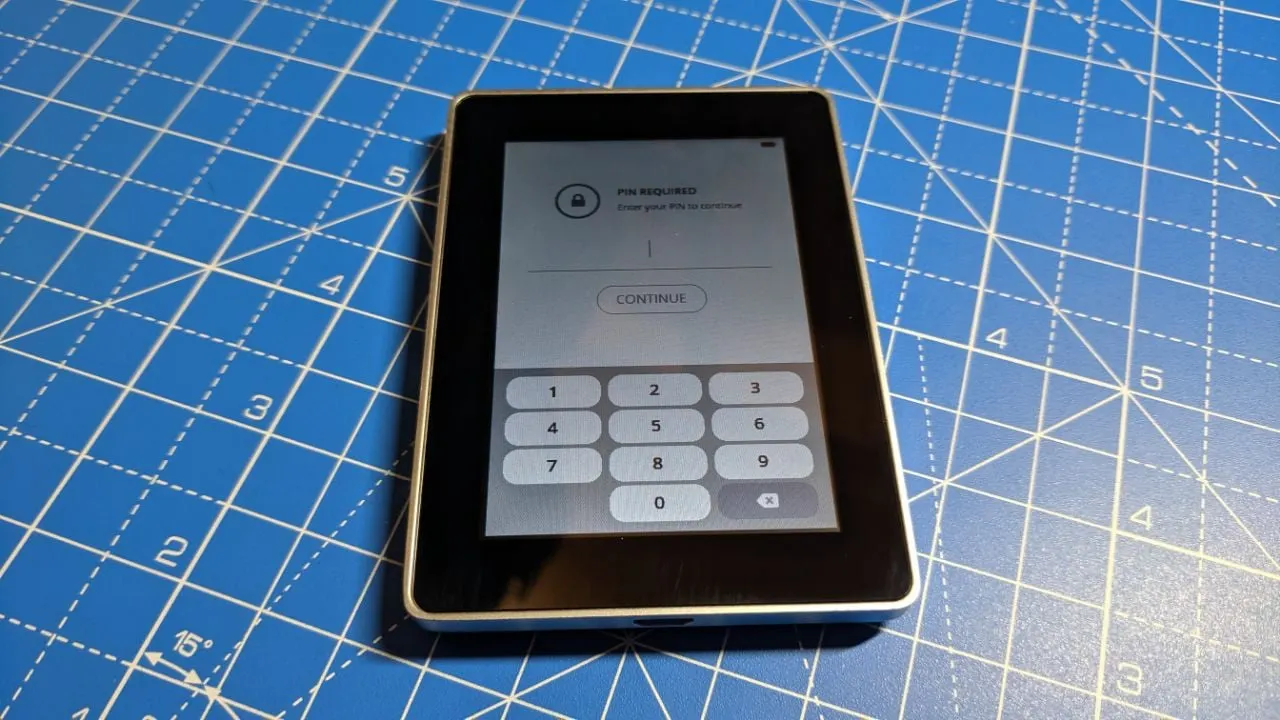 Like the rest of the Ledger range, the Ledger Blue is built to the highest security standards, and is designed to resist practically every conceivable attack. That makes it one of the most secure ways to store your cryptocurrency—something that's unlikely to change any time soon.
Just like most passports, credit and debit cards, the Ledger Blue features a security element known as a secure chip, which is used to physically segregate wallet private keys from the external environment. This means any computer or device connected to the Ledger Blue never gains access to your private keys, while the CC EAL5+ certified secure chip is able to resist even the most sophisticated attacks.
Beyond this, the device uses a dual-chip architecture, which includes an STM32 microcontroller (MCU chip) to convey information between the secure chip and any connected peripherals. This, in combination with the Ledger's proprietary operating system BOLOS, acts to ensure the device is free of any single point of failure which could be used to compromise the stored private keys.
In addition to its secure design, the Ledger Blue also includes several software-side considerations that further improve its security. Among these, the first line of defense is a mandatory 4 to 8 digit PIN code which is required to activate the device. If this PIN code is entered incorrectly three times, the device is securely wiped, and the owner will need to recover their wallet using the 24-word recovery phrase supplied during setup.
Users can also set an optional passphrase, which is essentially like adding a 25th word to the end of their 24-word recovery phrase. This additional passphrase, in addition to the recovery phrase, will be needed in order to recover the wallet. This essentially means that even if the 24-word recovery phrase is compromised, the attacker will not be able to access the wallet unless they know the passphrase too.
Finally, users can also set an optional device timeout, which will automatically lock the device if there is no activity for the selected duration (between 30 seconds and 5 minutes). The device firmware is checked every time it is connected to Ledger Live, alerting the user if any suspicious changes have occurred.
Ledger Blue review: Verdict
The Ledger Blue has been discontinued for retail customers, but can still be purchased through resellers with remaining stock. Nonetheless, it's still available to enterprise customers through Ledger's direct-sale channels, and are still used for its Ledger Vault line of products.
Since Ledger appears to be gradually phasing out the Ledger Blue, it is hard to recommend the device to anybody who plans to store a diverse portfolio on the device—particularly if this portfolio is comprised of newer assets that the Ledger Blue likely won't support. However, for anybody with simple storage needs, who favors usability over both portability and functionality, the Ledger Blue is still one of the best options on the market.
In terms of features, the device is simply outclassed by modern hardware wallets like the Ledger Nano X and Trezor Model T. Likewise, with a price tag of over $200, the Ledger Blue will likely only appeal to a small subset of users that are willing to pay a premium for a simple user experience.
As such, unless a large screen is an absolute must, most users will likely fare better with the newer Ledger Nano X.
Rating: 2/5