Among the crowds at the Bitcoin 2023 conference in Miami last week were pockets of Ethereum developers, drawn to the world's biggest and oldest cryptocurrency by Ordinals.
Several developers with roots in Web3 attended Bitcoin 2023 because of Ordinals, the protocol launched earlier this year that's taken Bitcoin by storm—sparking a wave of innovation, hype, and experimentation.
OrdinalSafe, a self-custodial Bitcoin wallet built for Ordinals, was among the startups present with Ethereum in its veins. The majority of its development team has experience working with the second-largest token by market capitalization.
The startup participated in Bitcoin 2023's "Pitch Day," and it ultimately won second place in the competition's infrastructure category. The endeavor was a notable achievement and memorable experience, said OrdinalSafe CEO Esad Yusuf Atik.
"It's your first time on that stage, and you're trying to sell the vision of your product to other people, so you want to do a good job," he said. "I was really nervous, but going to the stage for the prize, it felt great."
Atik, a 22-year-old developer from Turkey, first caught the Web3 bug when he attended a hackathon in 2020. He, along with a couple of other members from the OrdinalSafe team, previously developed a protocol called Proof of Innocence under the firm Chainway.
Built for Tornado Cash—an Ethereum coin mixer sanctioned by the U.S. last summer—Proof of Innocence is designed to help users prove they didn't deposit funds into the privacy tool from a sanctioned wallet address.
The project "got really good attention," Atik said, adding he and developers that worked on the protocol recently got to meet Ethereum co-founder Vitalik Buterin in Montenegro. He added that Buterin talked about Proof of Innocence on stage at the Community Ethereum Development Conference.
But, in February, Atik learned about Ordinals on Twitter and became transfixed. So, he and his fellow developers dove head-first into creating OrdinalSafe, ultimately leading the crew to Miami.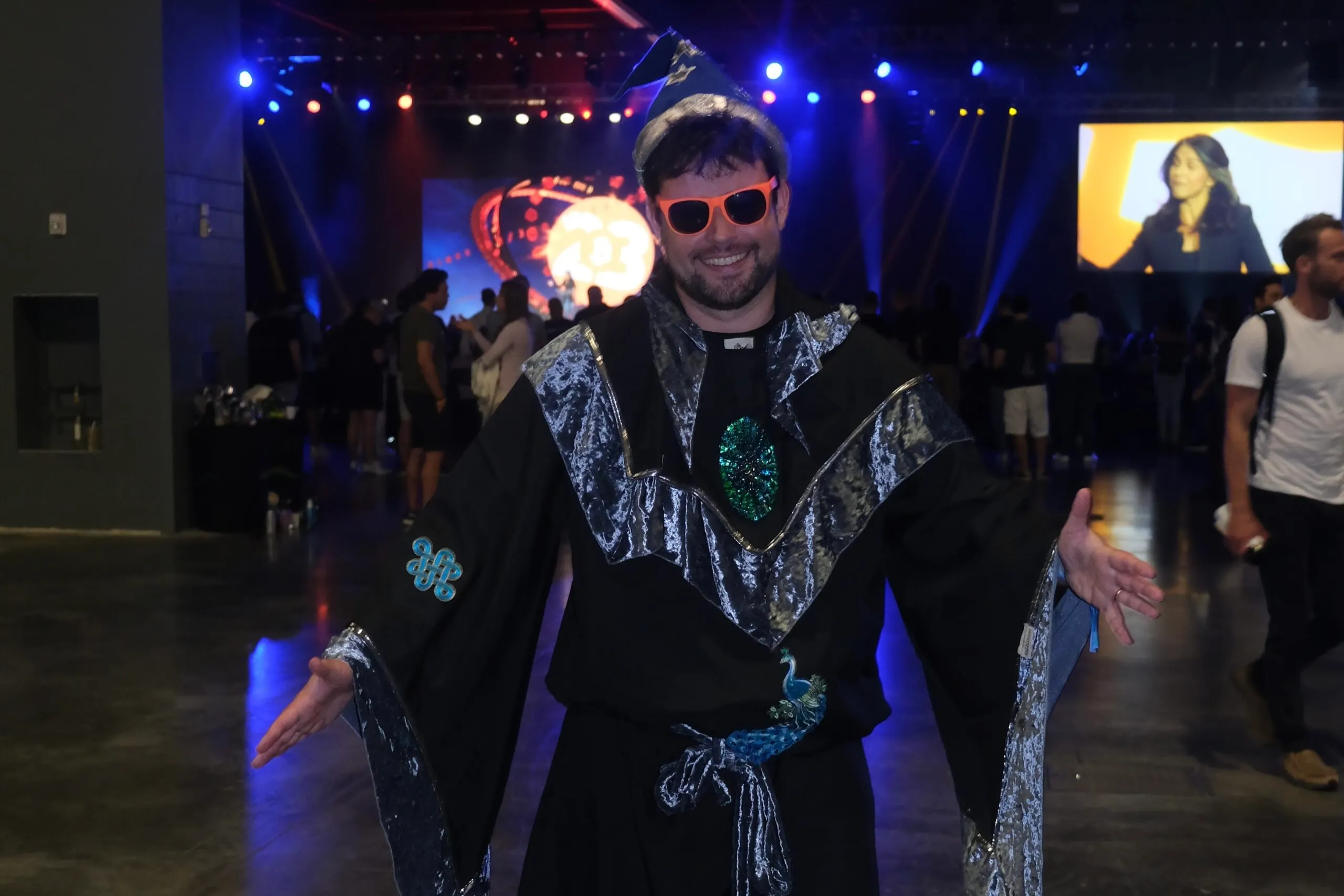 Ordinals: A Tale of Wizards and Maxis
Not all Bitcoiners see value in Ethereum—or any other coin, for that matter. At Bitcoin 2023, a few vocal conference-goers booed BitMEX founder Arthur Hayes on stage when he told author Michael Lewis he "absolutely" owns Ethereum and other tokens.
"Come on, guys. Y'all know you trade some PepeCoin," Hayes said in response to the boos, referring to Ethereum's amphibious meme coin du jour. "Don't sit here like that."
Along similar lines, a company called LayerTwo Labs invited attendees to smash piñatas resembling Ethereum, Solana, and Shiba Inu symbols at its booth. People urged Bitcoiners to "smash a shitcoin" like carnival barkers. 
But despite any sense of BTC superiority permeating the air at Bitcoin 2023, Atik said that the conference's crowd was welcoming.
"Even though we came from an Ethereum background, it felt like home," Atik said. "If you're developing on Bitcoin, you're part of the community, right?"
Whether Ordinals itself is accepted by the Bitcoin community is entirely up for debate—as evidenced by tension on stage during "The Great Ordinal Debate."
The conversation touched on whether Ordinals could be considered an attack on Bitcoin, as some critics say. Their argument: Experimental BRC-20 tokens, built using Ordinals, have put an enormous strain on Bitcoin's network and driven up transaction fees. BRC-20 tokens, pioneered in March, are fungible tokens that exist on Bitcoin—comparable to ERC-20 tokens on Ethereum, like PepeCoin.
There was also discussion about projects that could potentially be built on Bitcoin using Ordinals, like a decentralized exchange. Matt Corallo, an Open Source Engineer at Spiral, expressed concerns during the panel that new innovations with Ordinals could push Bitcoin miners more toward MEV to stay competitive and introduce centralization or censorship issues if not managed effectively.
MEV, or maximal extractable value, refers to the value that miners or validators can derive from changing the sequence of transactions in a block as it's being added to the ledger. While developers on Ethereum and other chains have spent years figuring out how to mitigate MEV's negative aspects, it's potentially a new hurdle for crypto's oldest coin, said Corallo.
"The Ethereum space has spent a lot of time doing this," Corallo said, in terms of addressing MEV. "We do need to learn from that world, in so far as we're building protocols that start to look more like that world. We absolutely do."
Udi Wertheimer of Bitcoin Wizards said it's noteworthy that well-established Web3 tech and concepts have worked their way into Bitcoin-related dialogue, contrasting it with events held by Bitcoin Magazine in years past.
"This year, we're on [...] the main stage of Bitcoin Magazine talking about rollups, we're talking about MEV, we're talking about decentralized exchanges on Bitcoin," Wertheimer said. "I don't have the answers [...] but I think the culture is getting there."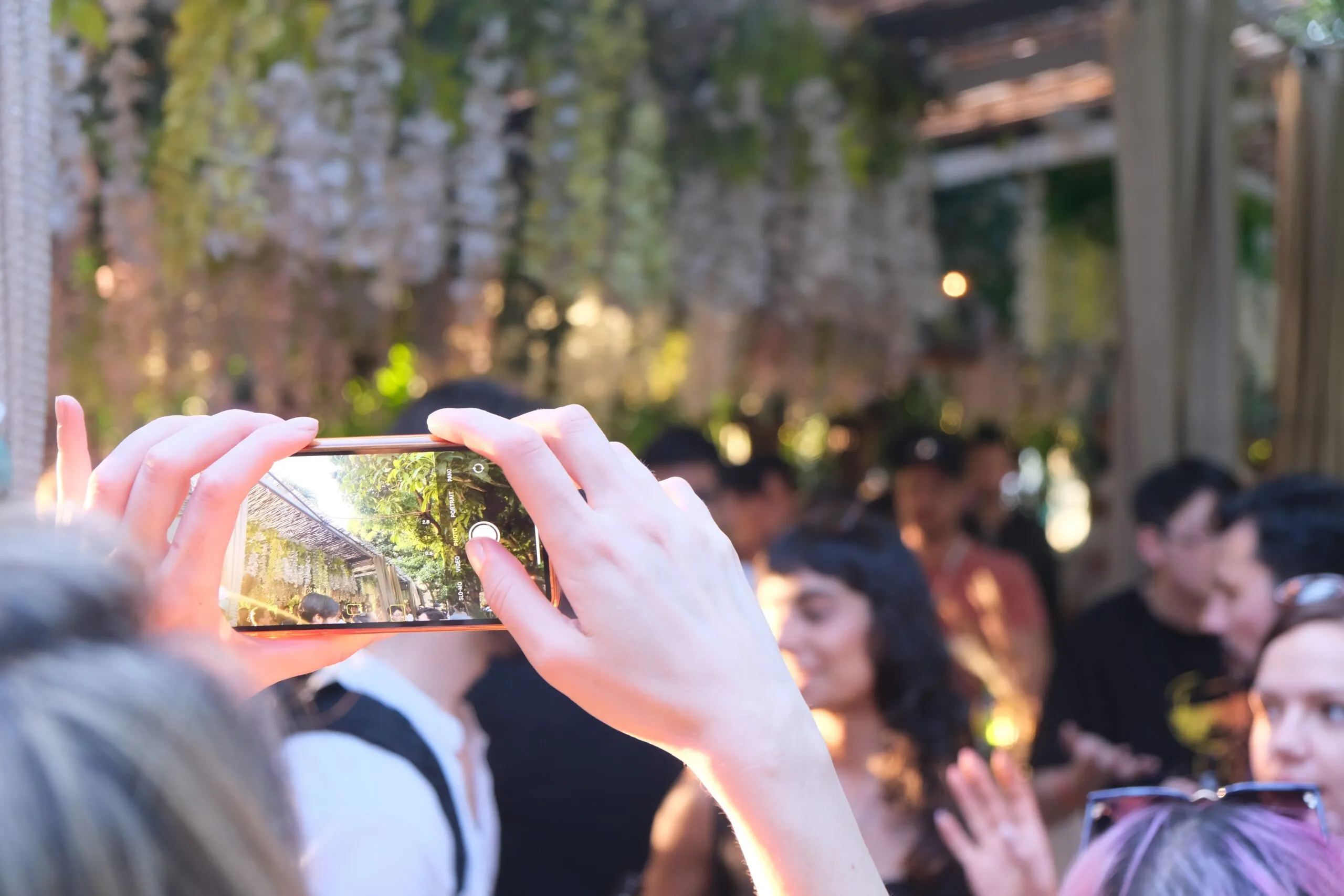 Overcoming a Learning Curve
Before Bitcoin 2023, OrdinalSafe didn't have any investors. But after the team's performance during Pitch Day, it's already got significant commitments from investors, CEO Atik said.
But the OrdinalSafe team was not the only group represented by developers with an Ethereum background, using Ordinals to find their footing in the Bitcoin community.
Eril Ezerel is the founder of Subjective Labs. His team of crypto-natives has been building BestinSlot.xyz, an Ordinals explorer that lets people track inscriptions, NFT-like assets on Bitcoin, as well as BRC-20 tokens.
The service currently tracks over 1,100 Ordinals collections, with names like Bitcoin Frogs, DogePunks, and BTC Virus. It also collects data on the more than 28,000 BRC-20 tokens.
Ezerel described Ordinals as a horn—now that it's been blown, people are coming back to crypto's oldest coin en masse. A lot of people in his project's Discord server are approaching Bitcoin with limited knowledge of how to use the network, he said, but they're still passionate about the prospect of digital art and collectibles.
"All day in Discord, we're dealing with NFT degens from Solana and Ethereum," Ezerel said. There's been a bit of a learning curve, he said: Lots of people have been asking for help buying Bitcoin inscriptions.
Ordinals is in its infancy, and where the protocol goes is anybody's guess, as people from throughout Web3 enter the Bitcoin fold. And even if Ordinals has its critics, many approve of the experimentation, Ezerel said.
He put forth the idea that Bitcoin miners are on board with Ordinals because of the increased transaction fees they receive for validating transactions. There are also major developers and Bitcoin owners that are supportive of the protocol, he noted.
"Everybody's excited about it," Ezerel said. "The Bitcoin maxi stuff, it's mostly in our heads."