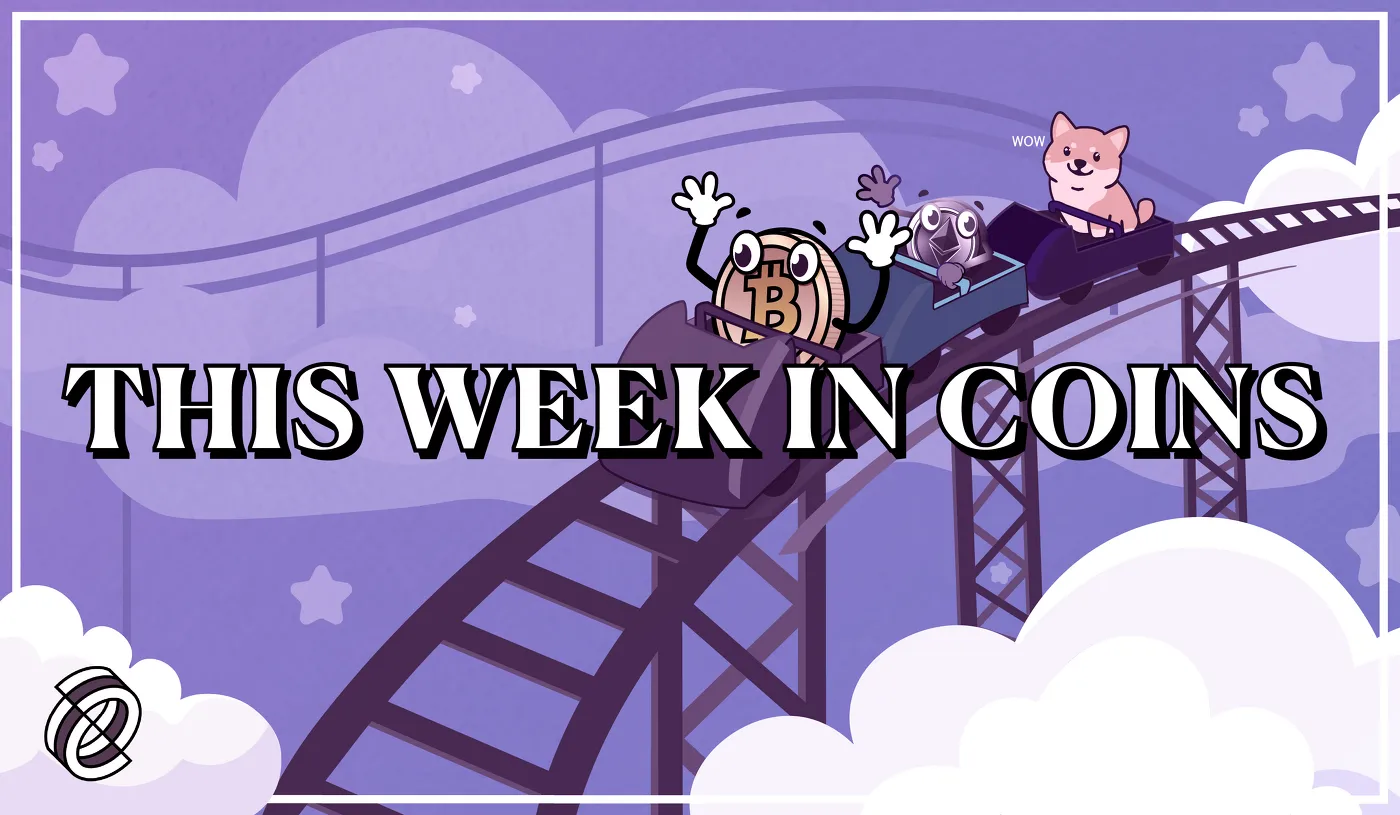 There was a limit to crypto's growth this week as the market is still pricing the effects of another possible interest rate hike from the Fed. These indications led to a strengthened dollar, but halted the crypto rally of the previous week, which was spurred on when Ethereum's "Shapella" upgrade went live. 
This week's news was a veritable feast of regulation stories in both the United States and the European Union, with the drama in Washington centered on the SEC's ongoing crackdown on crypto businesses—1,500 to date in fact, according to a tweet on Monday by chair Gary Gensler, who is commemorating his second year as the top U.S. securities regulator. 
Bitcoin and Ethereum both fell this week. Bitcoin held its head occasionally above the $30K mark but ultimately began to fall on Wednesday, spiraling down to its current level of $27,340, a 10.3% drop from last week. 
Ethereum had a similar trajectory and occasionally kept its head above $2,100 till midweek, before sinking to $1,851, a seven day loss of 11.7%. 
Many of the top thirty cryptocurrencies by market cap posted losses of a little over 10%, including XRP, which is worth $0.456866, Cardano (ADA) trades for $0.392358, Dogecoin (DOGE) is $0.079389, Polygon (MATIC) is $1.01, Solana (SOL) changes hands at $21.45,  Polkadot (DOT) trades at $5.91, Litecoin (LTC) is $86.36, Avalanche (AVAX) is $17.16, Uniswap (UNI) trades for $5.48, Cosmos HUB (ATOM) is $10.91, and Stellar (XLM) sits at $0.093942 at the time of writing. 
U.S. regulators crack down, EU regulators legislate
The U.S. Securities and Exchange Commission's (SEC) crackdown on crypto businesses led headlines on Monday when the agency sued yet another big crypto business for alleged failure to comply with securities laws, Seattle-based exchange Bittrex. 
In its lawsuit, the SEC named six cryptocurrencies that Bittrex was allegedly offering as unregistered securities: OMG Network (OMG), Dash (DASH), Monolith (TKN), Naga (NGC), Real Estate Protocol (IHT), and Algorand (ALGO). 
The drama continued apace on crypto Twitter where a clip of Gensler praising Algorand made the rounds. It's from a 2019 talk Gensler gave at the MIT Sloan Idea Exchange, a conference hosted by the school when Gensler was a professor in global economics and management there.
Several Republican lawmakers reacted to the SEC's regulation-by-enforcement strategy by submitting a letter of condemnation to the House Financial Services Committee on Tuesday. At the hearing, Rep. Tom Emmer grilled Gensler and said, "You've been an incompetent cop on the beat," before claiming the SEC chair was pushing American firms into the "hands of the CCP (Chinese Communist Party)." 
On Wednesday, the Committee turned its attention to stablecoins. Republicans and Democrats clashed over a proposed bill, currently called the "To be added Act of 2023." Democrat Maxine Waters said that she had never finished negotiations with Republican Patrick McHenry and that lawmakers are now starting from scratch. Democrat Stephen Lynch also criticized some of the proposed legislation. 
Good news came from Texas's legislature on Friday. The Texas House of Representatives approved a bill requiring local crypto exchanges to maintain reserves sufficient to fulfill all obligations to customers. 
The European Union was ultimately where the most progress was made with crypto legislation this week. The European Parliament passed the Markets in Crypto Assets (MiCA) bill with 517 votes in favor and 38 against, with 18 abstentions, at a meeting in Strasbourg on Thursday. 
The legislation means the bloc's 27 member states will now take a unified approach to crypto. Companies have a year and a half to familiarize themselves with the rules. The stablecoin legislation won't come into effect until July 2024 and the rest of the legislation won't be implemented until January 25.