Bitcoin's price continued its downturn for a third day, dropping below $28,000 briefly on the morning of April 21. The last trading price of Bitcoin, per CoinGecko data, was $28,070, down 2.7% over the last 24 hours.
Bitcoin's decline dragged the rest of the market with it, with the total market capitalization of all cryptocurrencies slipping by 2.2% to $1.24 trillion during the same period. Ethereum lost 1.7% on a 24-hour scale to trade around $1,920, down 4.5% on the week.
The seeds for the market slump were sown last week when U.S. Federal Reserve officials hinted at one more quarter-point interest rate hike in the upcoming May policy rate meeting. The Fed's move caused a decline in Bitcoin and gold prices, while the dollar surged up on expectations of higher yields.
Another reason for this week's decline has been attributed to overly positive sentiment in the market. According to a report by crypto analytics firm Sanitment, the market had a build-up of long bias in the derivatives markets.
The report added, "with prices historically moving the opposite direction of funding rates, given enough time elapsing, this is a bit concerning."
In the last 24 hours, derivatives contracts worth over $158 million were liquidated, with over 80% being long, per CoinGlass data. Adding to Wednesday's amount, total liquidations this week have surpassed $400 million.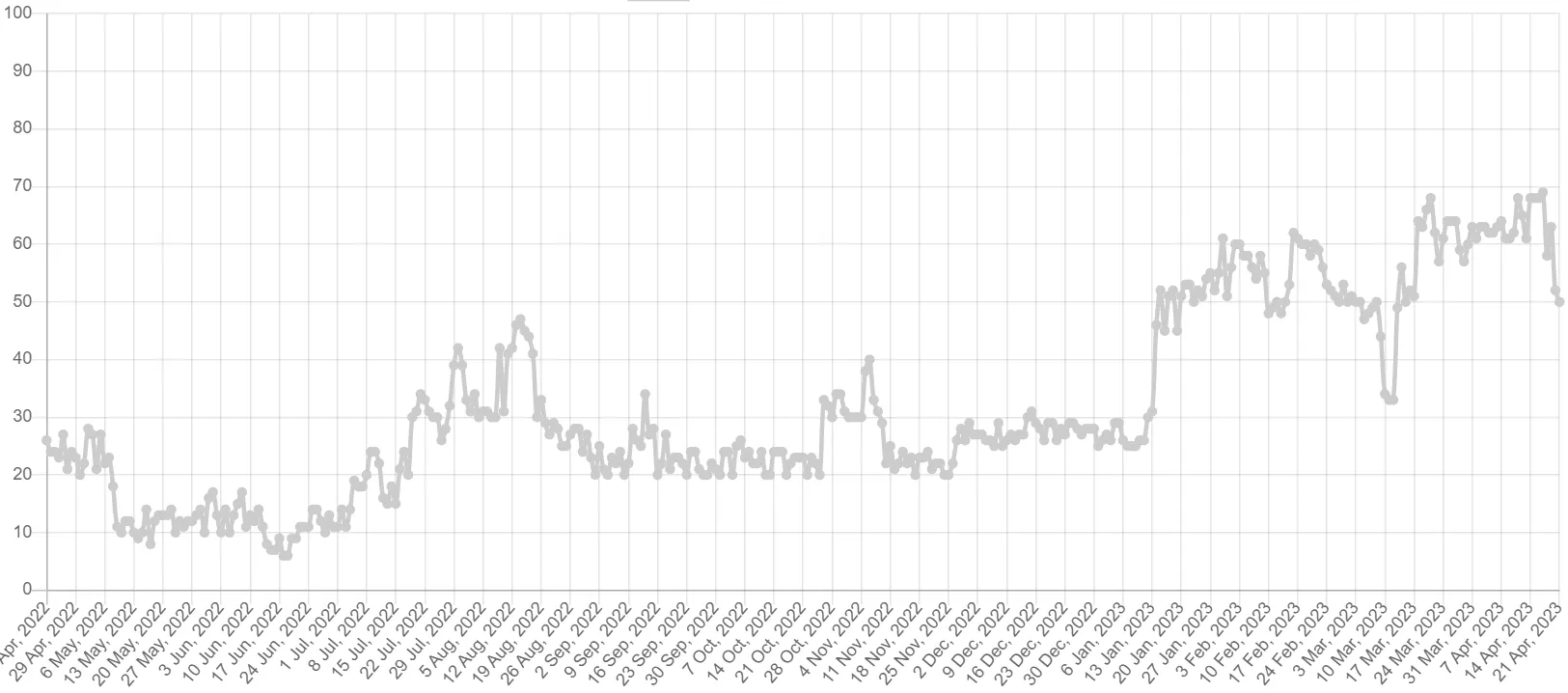 The Crypto Fear and Greed index, a sentiment indicator, also showed a biased positive reading of 69 before Bitcoin's first dip from the $31,000 level on April 14. Currently, the metric shows a neutral reading of 50.
On the week, Bitcoin is down 7.7%, with its price dropping below April's opening price of around $28,475. If the downturn persists, April will be the first month this year in which Bitcoin's price has closed negative.